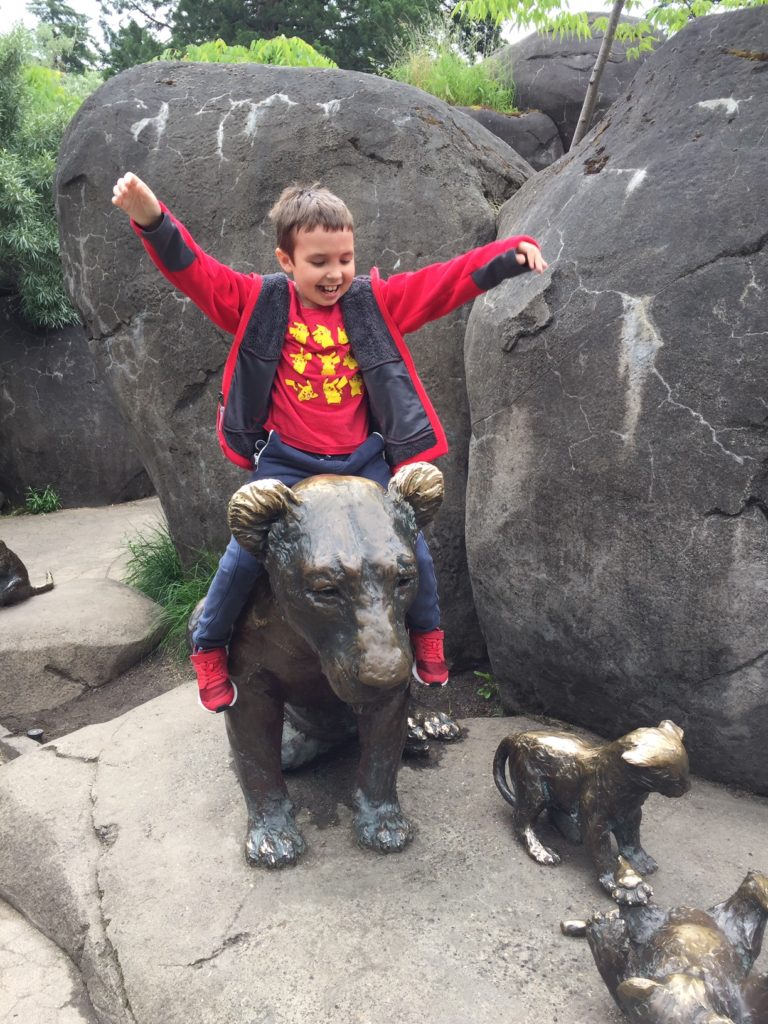 My 2 sisters and I decided to take the kids to the Oregon Zoo today. Everyone had a blast. It was so awesome to use my zoo pass to the utmost–and we only had to pay for 2 of our large group. I have plans to use the pass again in the near future.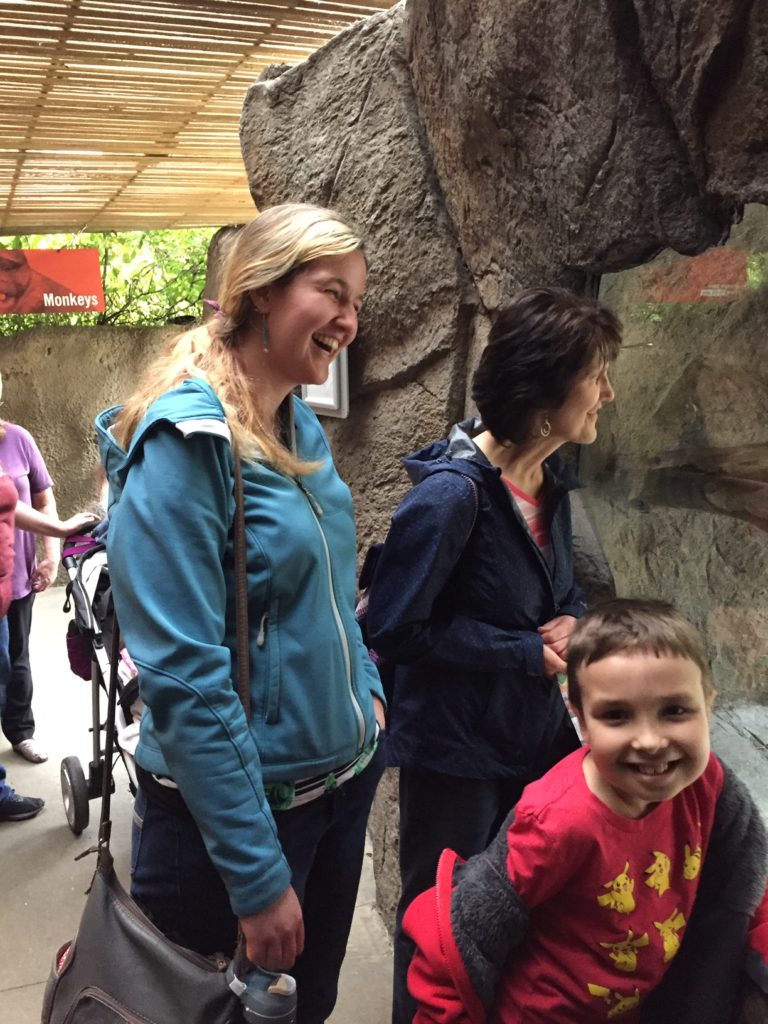 It was such a treat to have some of the big cousins with us, too. Jake decided Auntie Rosalie and cousin Rachel were the best ones to hang with for quite a while and even though the search for a snow cone was unsuccessful…. even though we hiked around for 2.5 miles looking for one…..even though we never, ever found one…..we saw a lot of animal along the way:)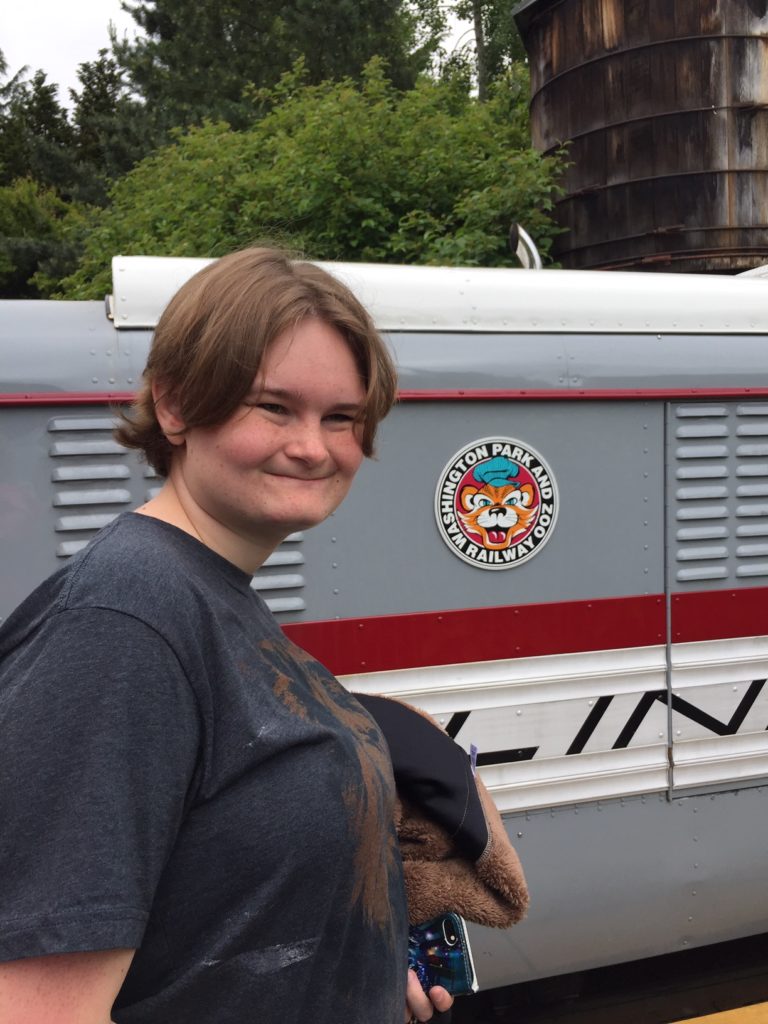 Michaela loves trains and had a great time riding the zoo train.
We did quite a few other frugal things this week.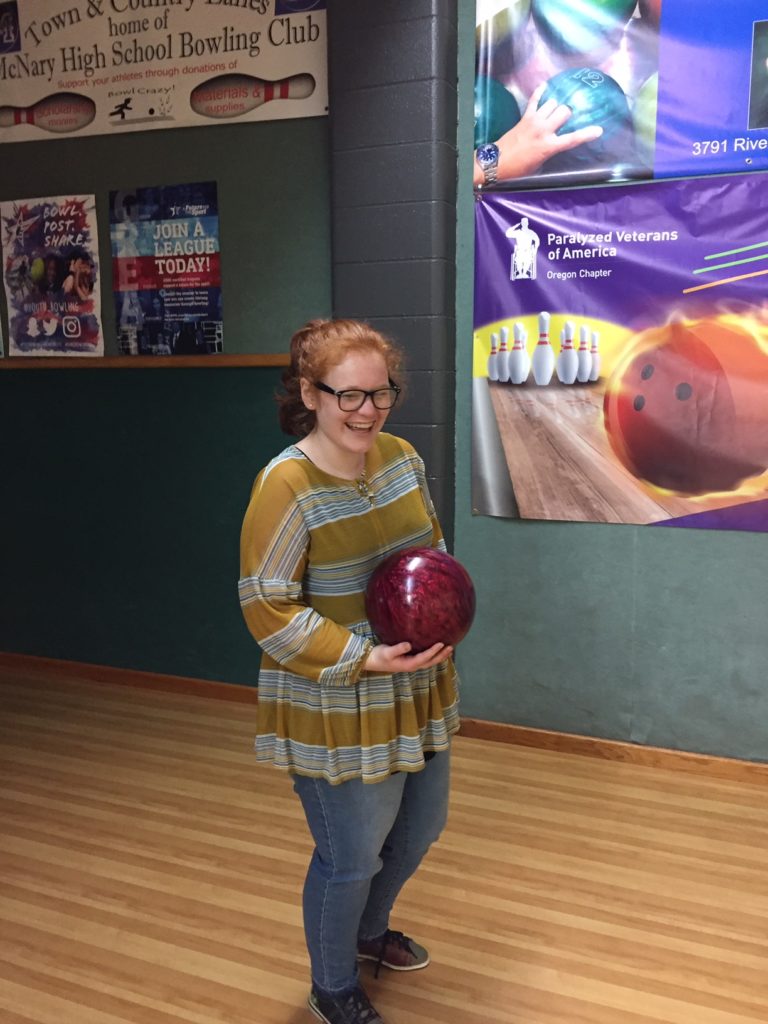 We took Patsy, Anthony and Allison bowling, using the Kids Bowl Free passes, along with the family pass I bought at the beginning of the season for less than $25. I bowled as well, making a total of 4 bowlers. You are supposed to pay for shoe rental, plus Allison wasn't on the pass. In the end, the bowling alley chose to charge us only $6. I think I owed a little more than that, but when I pointed it out, the gentleman would not take any more. How nice of them.
I let the garden grow, which it did all on its own. We had rain almost daily, so I was only able to get out there and hoe a couple of times. I did do more pruning and filled the yard debris bin again.
We had a family house cleaning party over at my sister's house. We were all pitching in because there was a birthday party there Sunday, and Alissa's graduation party next Saturday. With all of us who showed up, we whipped that place into shape quickly, and then enjoyed a nice potluck lunch.
My oldest sister has a talent for cleaning, and Jake was waiting and waiting for Auntie to come help clean his room. He sat on the bed declaring that he was the "boss" and helping us clean off and on, having so much fun telling us aunties what to do:). Jake's room is so clean now that I took him home for 2 nights, and so it could stay that way for a little while (but mostly because he wanted to come over). He's home now, so……..