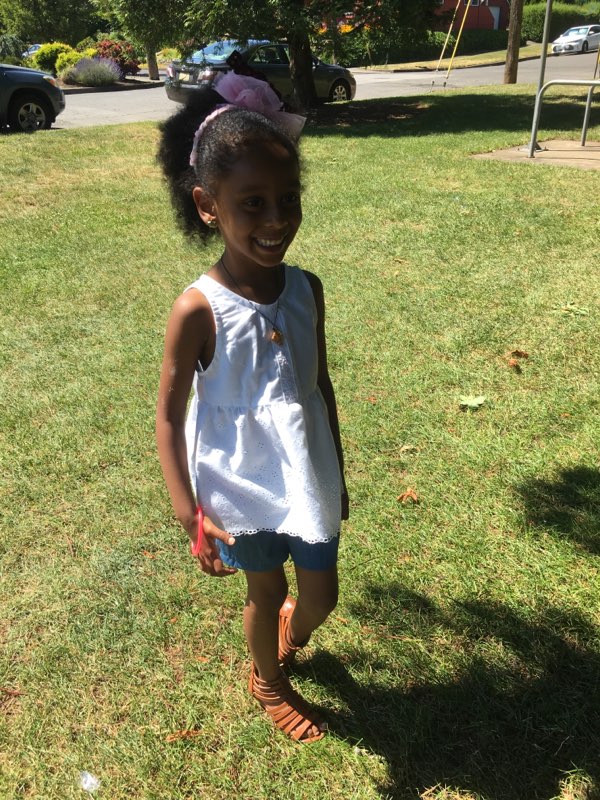 Happy birthday, Danait! And Ja'Ana. And Patsy. And Abbie……It's been a packed 8 days:). Yesterday was Danait's birthday party. Her mama cooked tons of delicious African food, a cake was purchased, and there were plenty of family and friends to celebrate with her. I'm super pleased with the little outfit I sewed for her. It fits beautifully, and the top was made from a scrap of eyelet fabric, some white cotton, and some scraps of lace.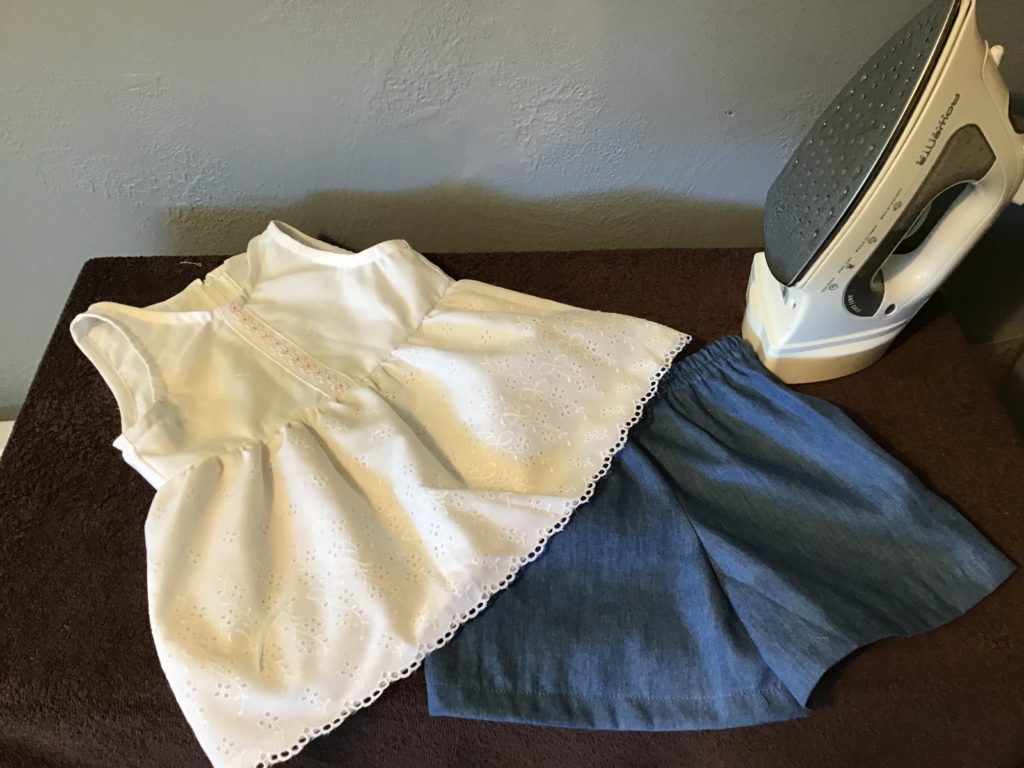 I used a pattern I've had for years and years and modified it to suit my scraps. So, I paid absolutely nothing out of pocket for this outfit, but made up for it in time:). We added a few inexpensive toys from the Dollar Store, such as a coloring book and some crayons I bought last summer, and so forth.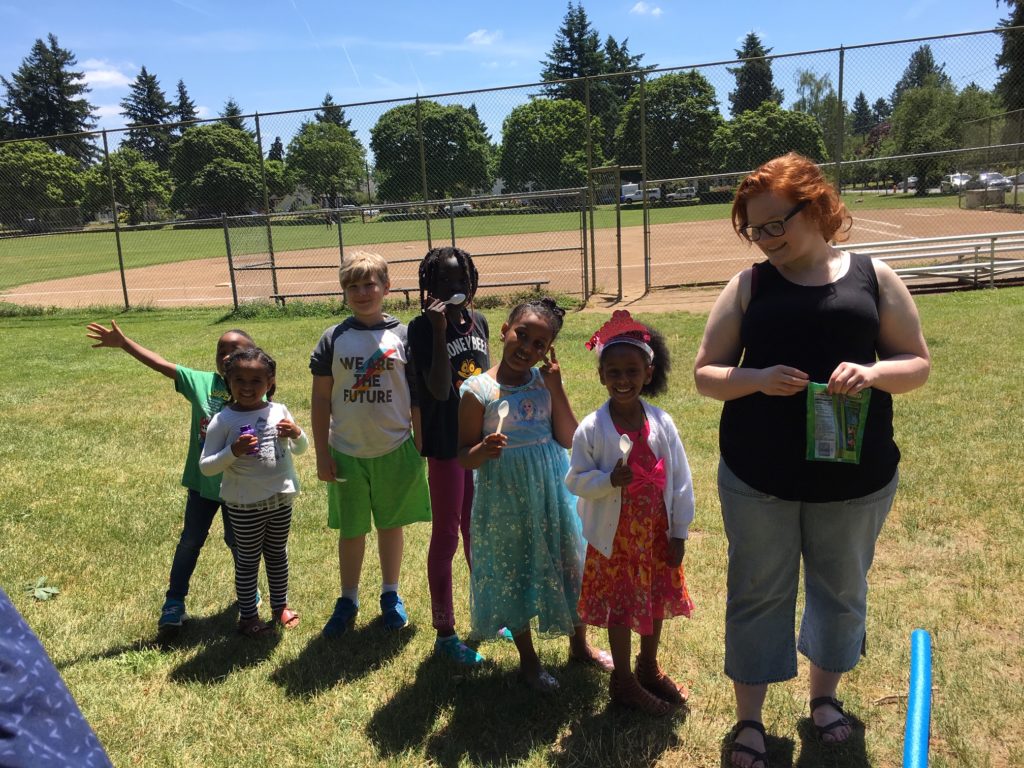 Our family and my sister were in charge of a few simple games. Patsy led them in such games as: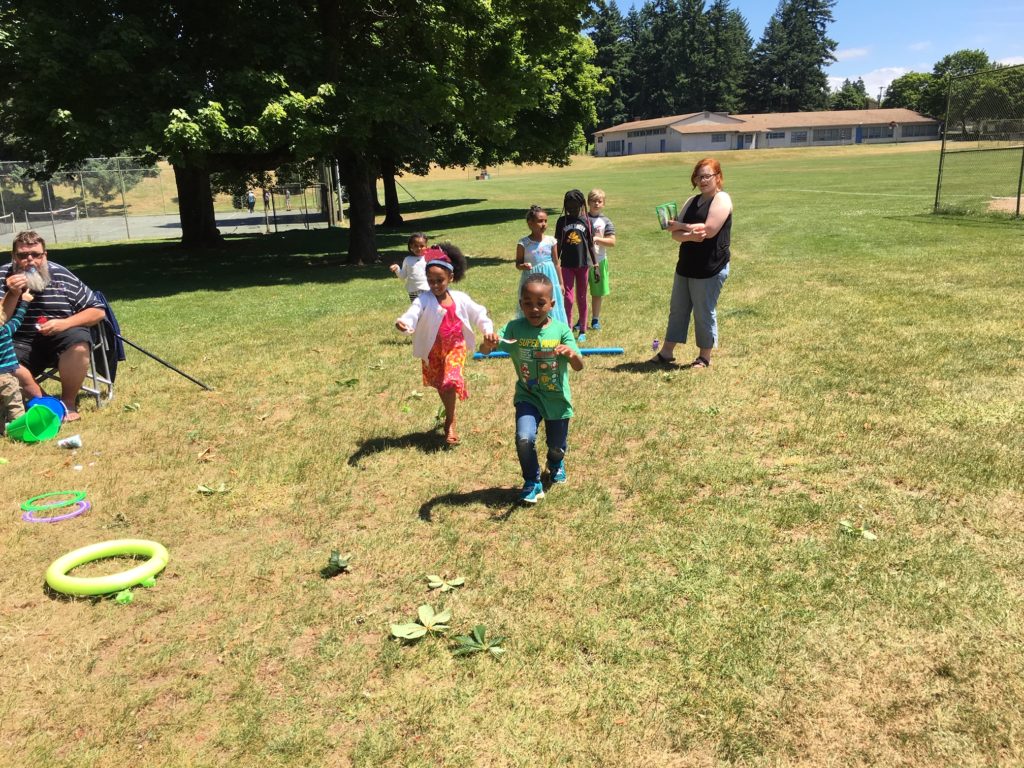 carry the gummy bear in a plastic spoon relay,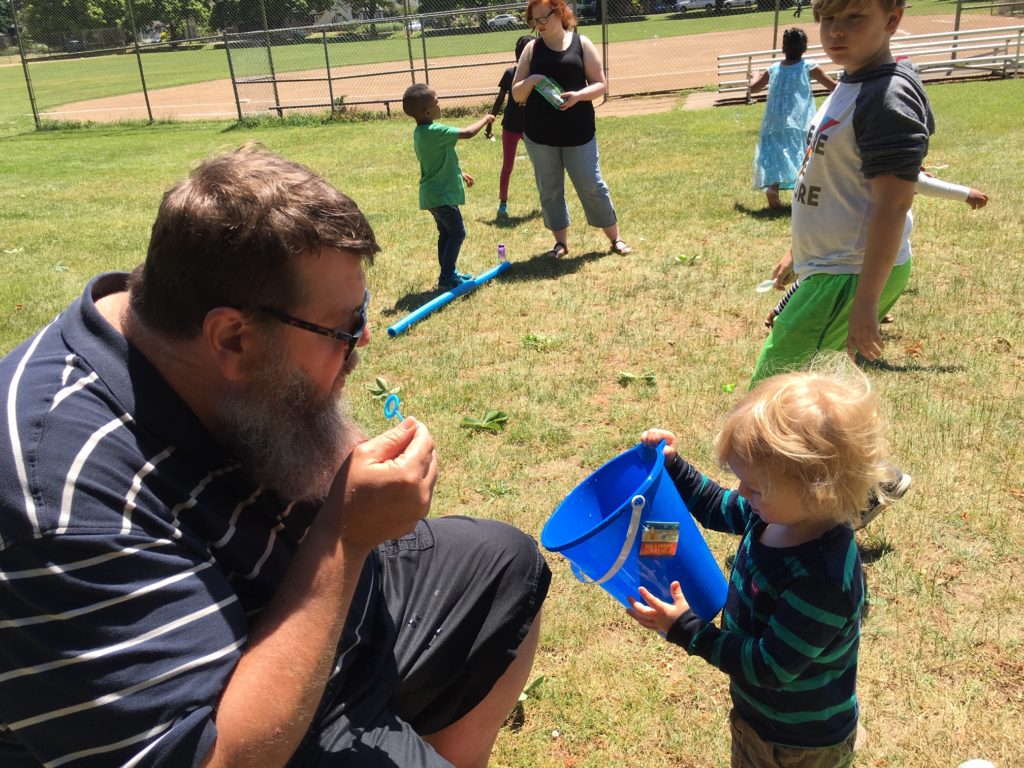 bubbles,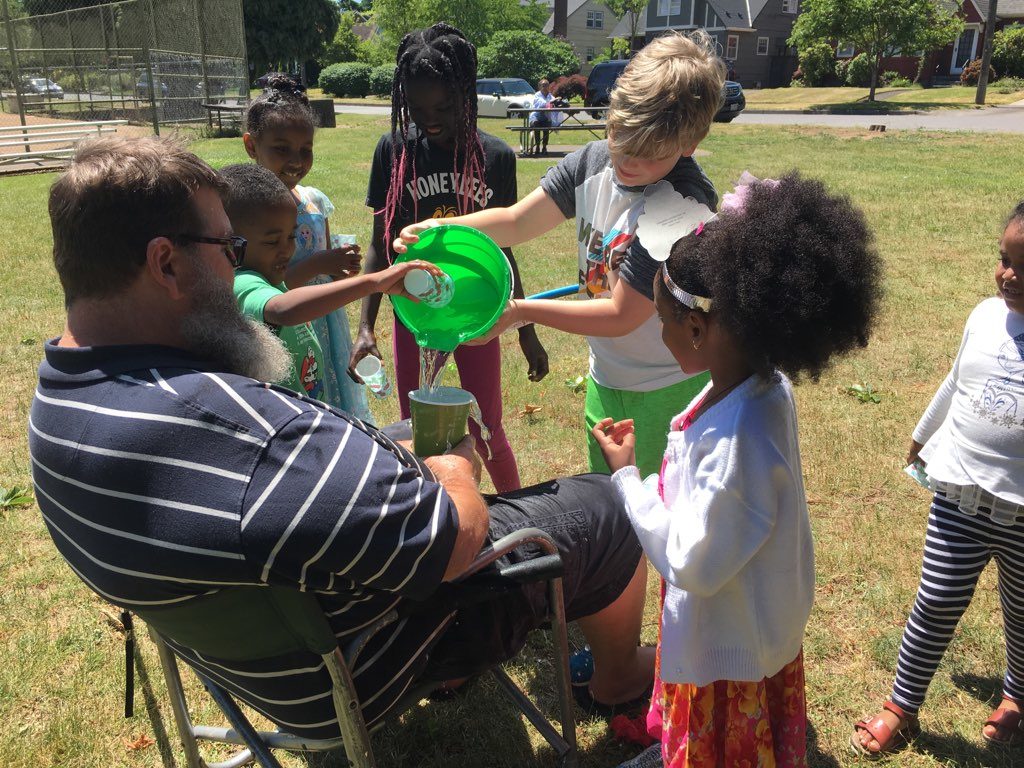 –carry the paper cup full of water up to Rob and no worries if you spill it on him when you are putting it into the container,
and throw the plastic frog at the ring.
Then my sister, Rosalie, dumped a bag of prizes on the ground and let them each pick one. There were a few younger siblings running around, too, and they all got things, too. These were all Dollar Store prizes, and they all got a bottle of bubbles, but it was amazing how long they all played with their inexpensive toys. It was good to see them having so much fun.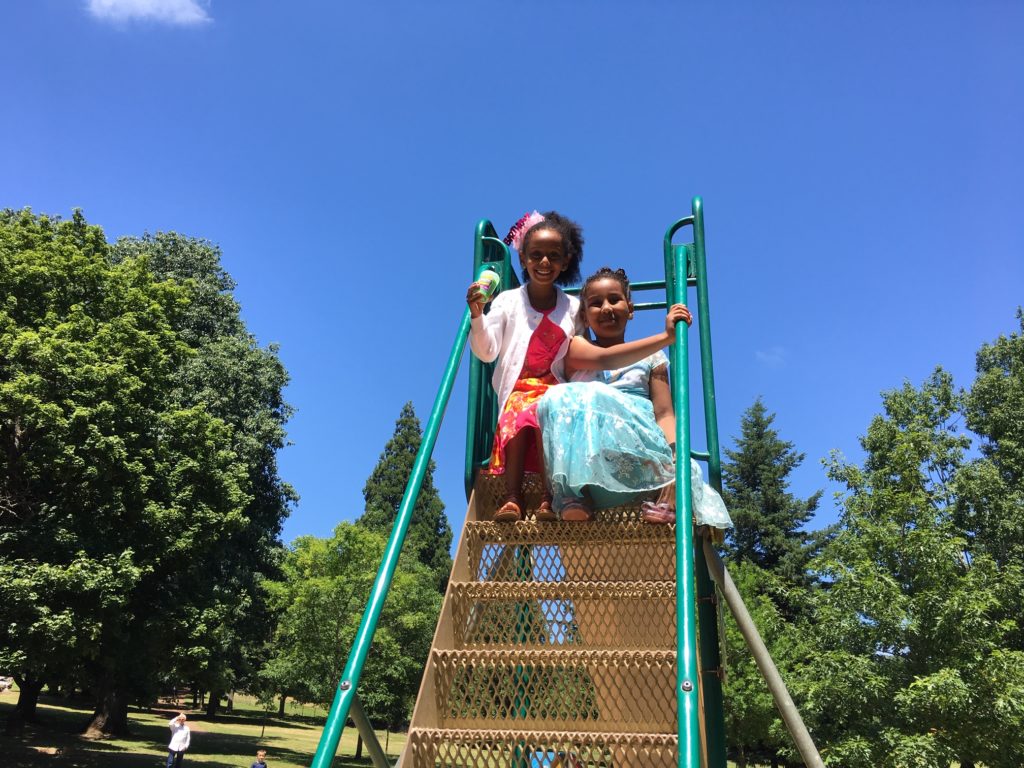 It was very simple but it was amazing how much fun they all had between the food, simple games, and playground equipment.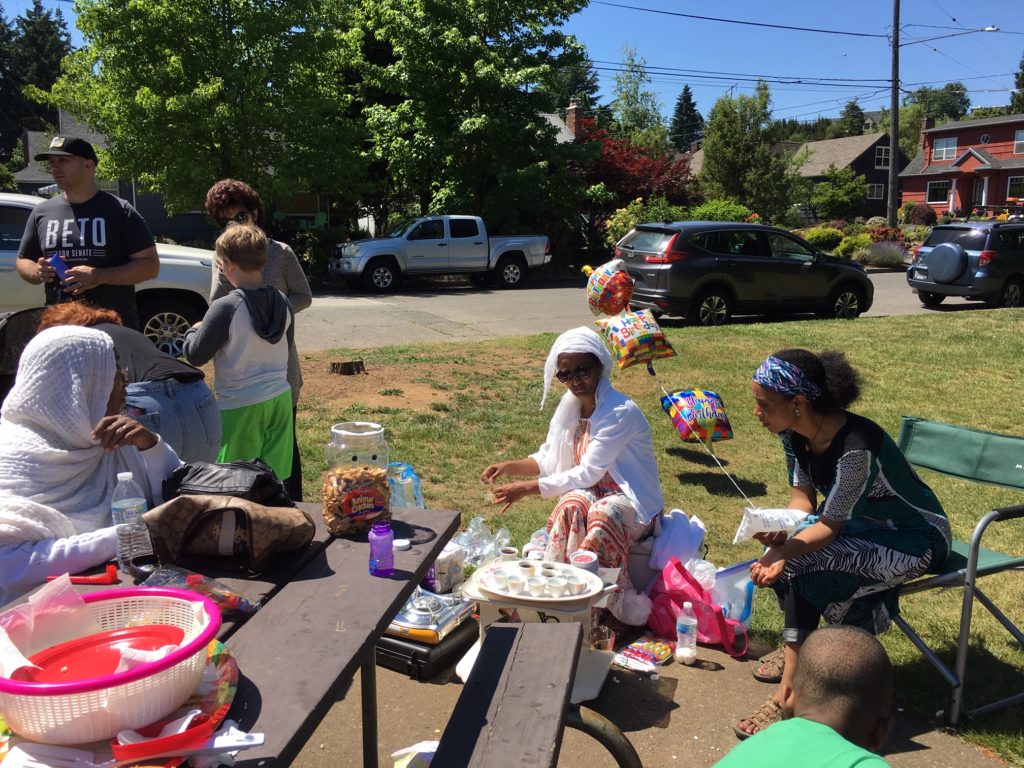 Pretty soon, the coffee was made and passed around for all the adults. Popcorn was brought out for all to enjoy.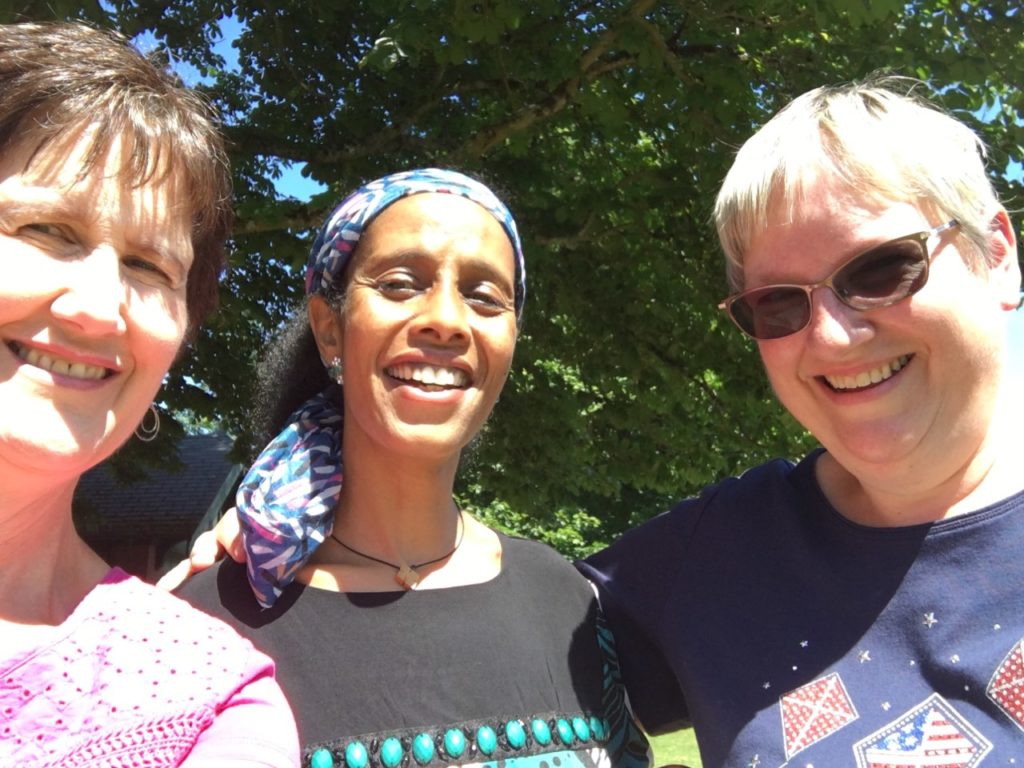 With that nice shot of caffeine, we were able to finish and clean up a bit. When our family finally left at around 4, several others were still enjoying the party–no one wanted to leave–it was that nice of a party, but we had things we needed to do at home, so we reluctantly left.
I enjoyed meeting several new people, and loved the hospitality that is always shown by that crew. Coffee, cake and popcorn were offered to any and all who walked by at the park and a surprising number of people accepted. There was a man and his wife who actually sat down and joined the party for a while. I have met and enjoyed the wives of a few of the dads who brought their kids to the party on other occasions, but it was nice for both Rob and myself to visit with the dads.
I did a few other things other than plan games and go to the party. I took my son Anthony and Allison to the zoo, using my zoo pass. Patsy went too, as it was her idea. They had a great time as neither had been there for a long time. I packed food and water and I told them to bring their own money if they wanted souvenirs, so it was very frugal for me.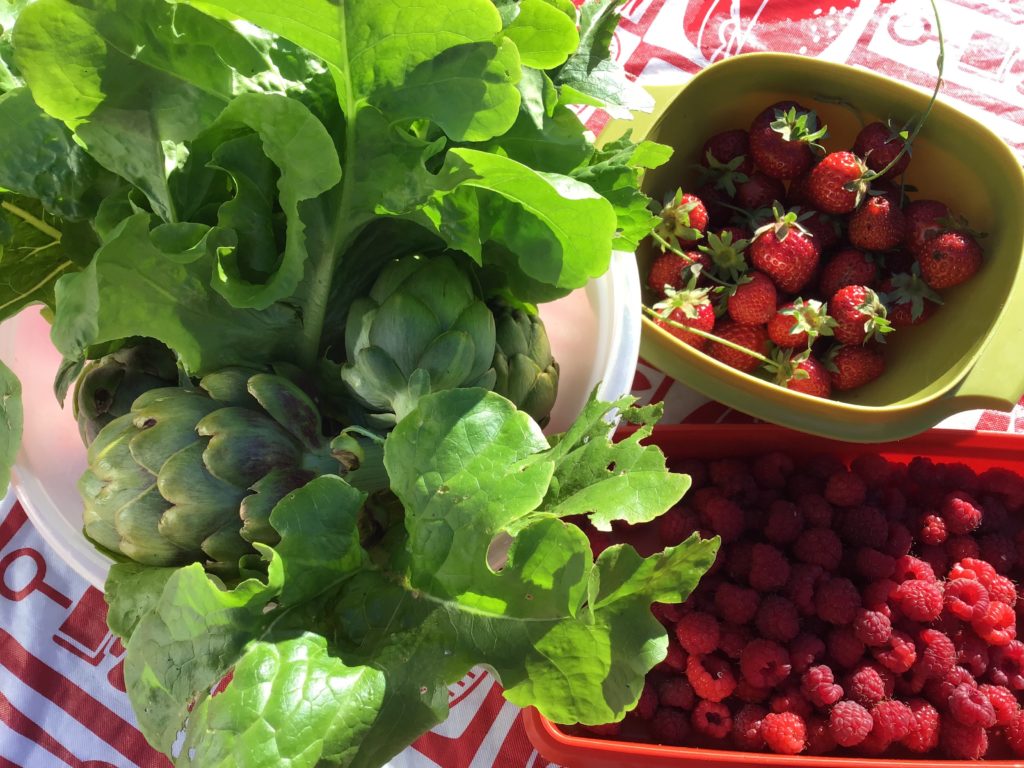 I've been picking raspberries and strawberries, artichokes and a head of lettuce that grew volunteer by the compost heap. My aunt gave me some lettuce she grew. I harvested my first snow peas yesterday. I weeded and hoed several times, mostly in the evenings or early mornings as it was very hot for a couple of days.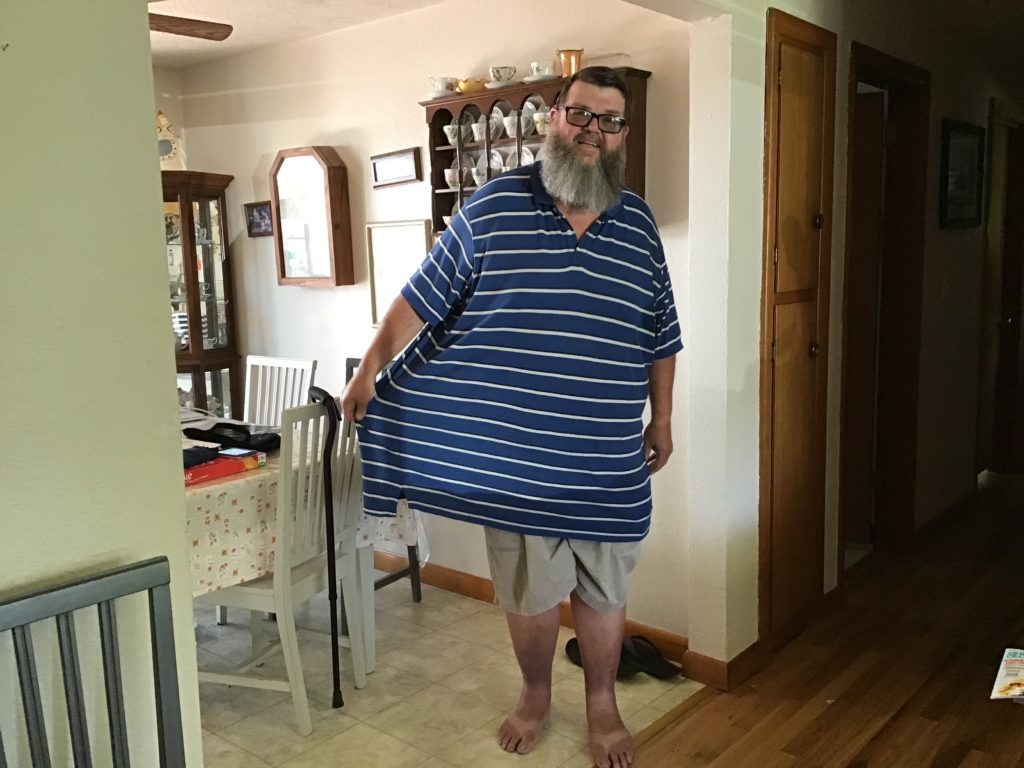 The scale is starting to move in the right direction for Rob again, after a plateau. The doctor put him down to 1000 calories per day–yikes!–but it's starting to work. He's been working hard at this for over a year now, and is very close to being 100 pounds less than he was a year ago. He's going to have to break down and get some new clothes.
I bought loss leaders at the grocery store this week. We grabbed the mayonnaise for $1.49/jar, the baked beans for $.99/big can and got several of each. We got a few other groceries, but are not shopping much this month. I have several frozen items I want to finish up before the new crop gets ready in the garden and fields, so we are targeting those foods. I've been making lots of zucchini bread, for example, from frozen zucchini. Since we are not eating a lot around here, that keeps the need for groceries low as well, other than produce.
It was a good week, and I wouldn't change a thing. Still, I'm looking forward to a calmer week ahead. How about you?