We slipped away to Ft. Stevens State Park for a few days this week. We used our park pass to pay the fees. We spent a small amount of money on things like French fries and ice cream, and very little else. We took lots of food from home, cooked in the camper, and roasted things on the fire.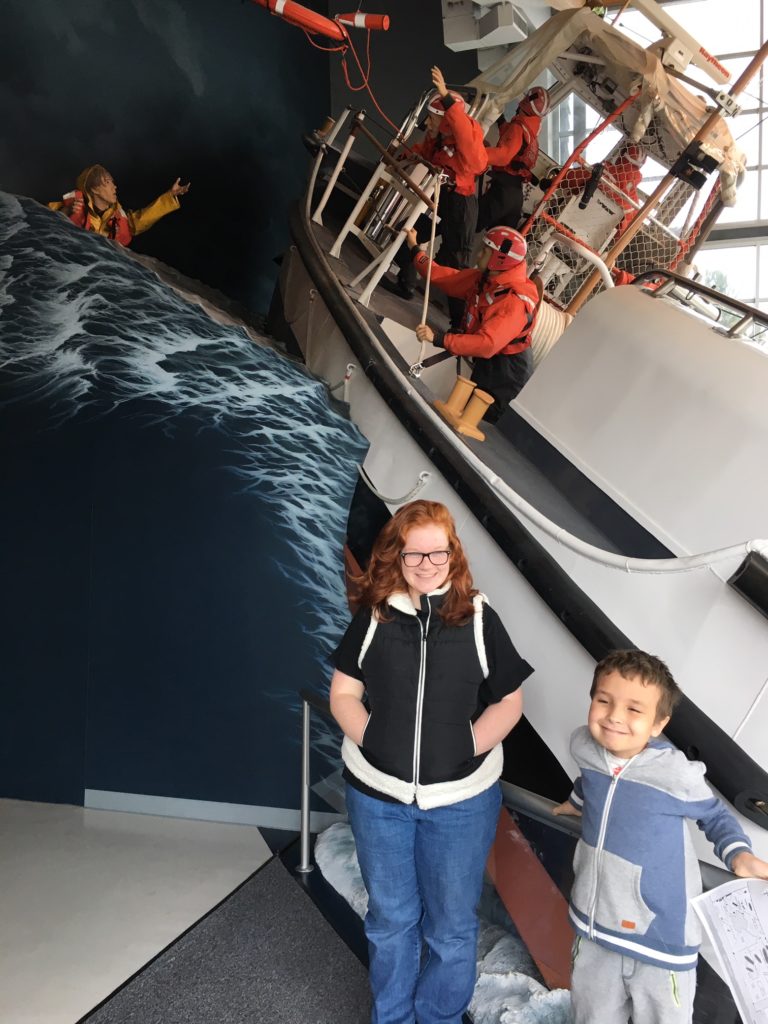 As the long-time readers of my blog know, my nephew Jake asks repeatedly to take "our" camper out. So, of course we couldn't leave him home when it was time to go. We went to one new attraction that we have never visited before, the Columbia River Maritime Museum in Astoria, Oregon. Our zoo pass allows us to visit one reciprocal attraction for free each month. The month of June happened to be this museum and we were going to be near that area in June…..so we planned a visit. We saved almost $40 in admission costs, and enjoyed the museum a lot. I especially enjoyed touring a lighthouse boat they had as part of the museum. (The picture is not it–I forgot to take one). It was a boat that went out and was anchored 6 miles out and the crew kept a floating lighthouse burning all the time. It has been replaced with a buoy, but the boat was fascinating. We could see where the crew slept, ate, worked, etc.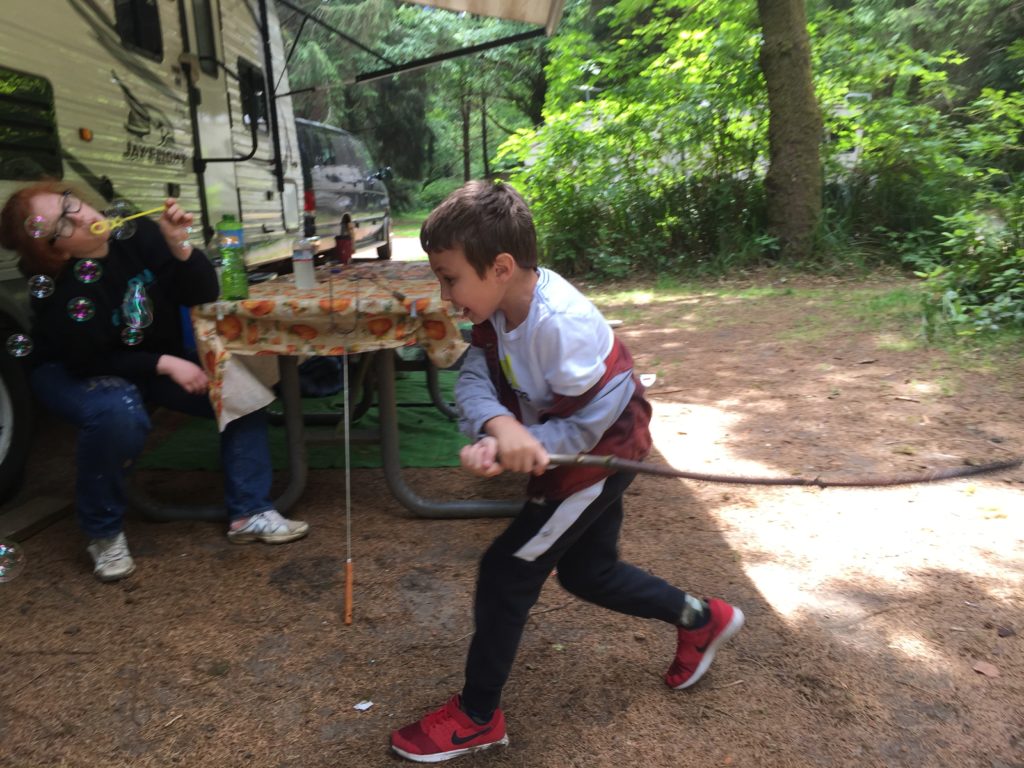 We kept it simple. There were lots of stick wars. There were bubbles. I took a huge bag of library books and movies. I took my old Kindle loaded with games for Jake. Every day, Rob played either "hot and cold" or "pirate treasure" with Jake. Each day, there was a small prize for Jake after the games.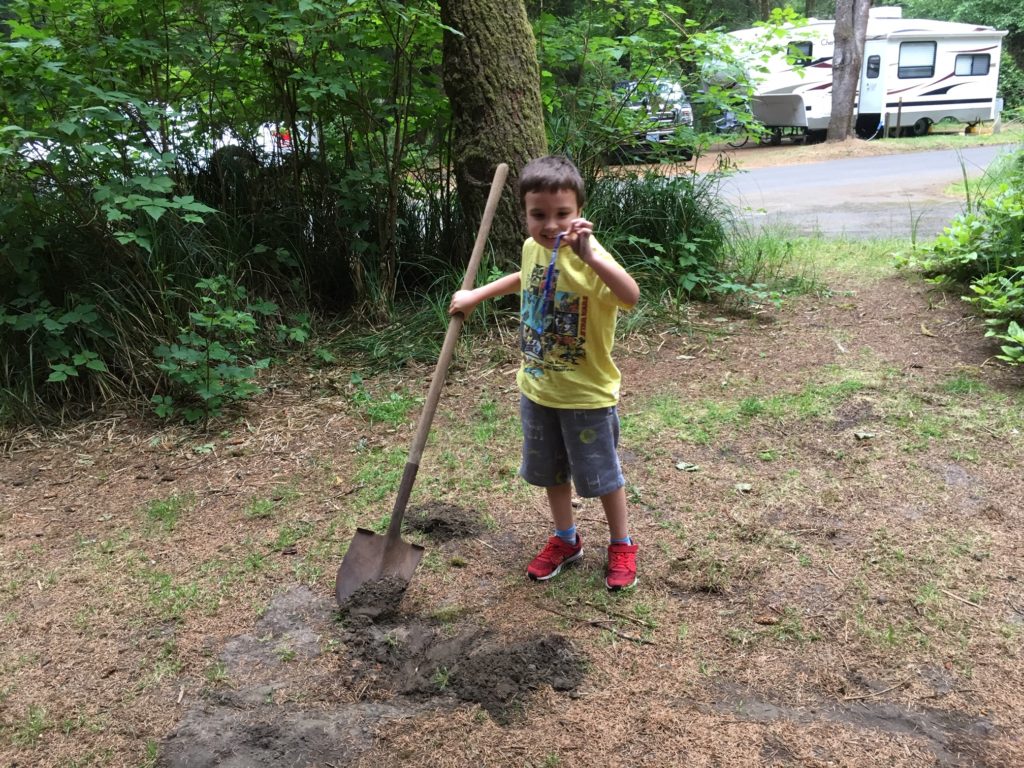 On "hot and cold" he simply has to find the prize. In "pirate treasure" he had to follow lots of instructions like "hop forward 6 steps" or "run around a tree 2 x" and so forth. Then, he had to dig it up.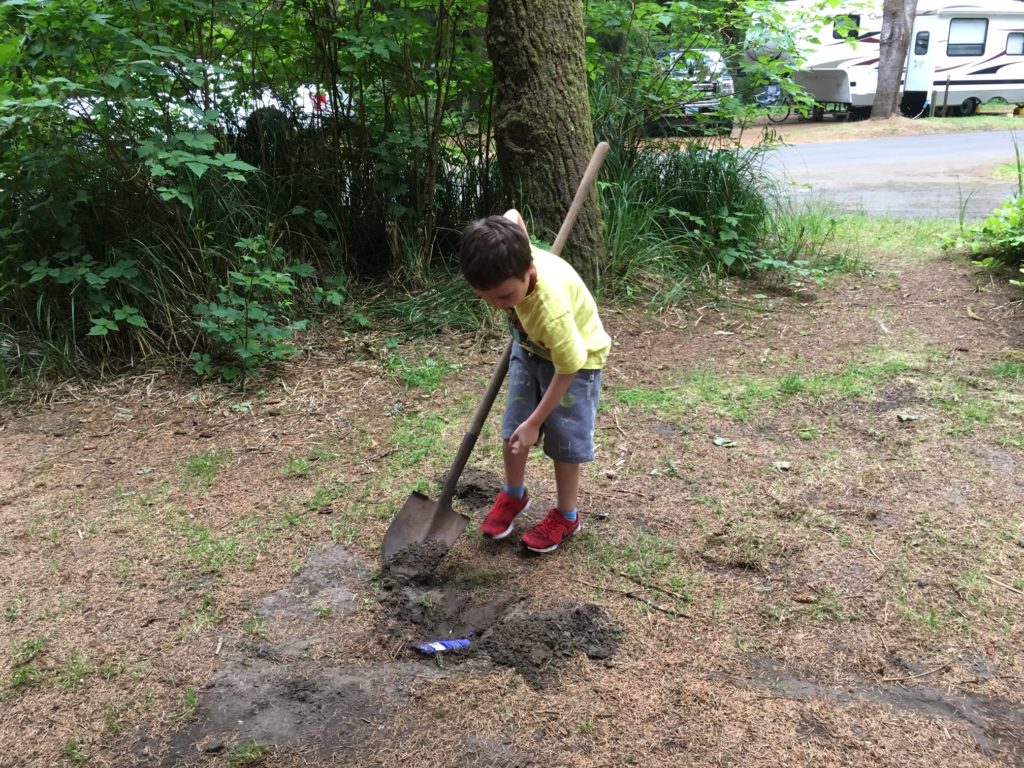 He liked those games so much that he hid 3 pea pods one day and made Rob find them using the hot and cold method. Another time, he buried a pine cone for Patsy to find. I'm glad he had a good time.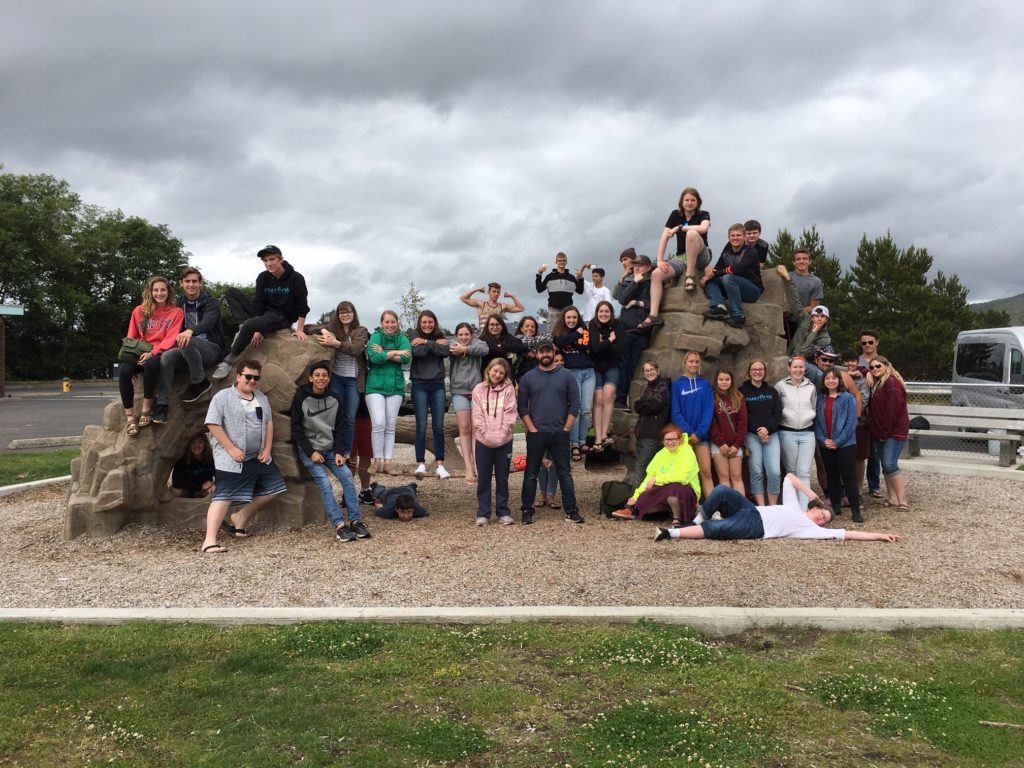 One reason we chose this location was because Patsy's (and Alissa's) youth group had a planned trip to nearby Seaside on Thursday. We took her down there and dropped her off with the group and picked her up afterwards.
Then, we spoiled Jake all day.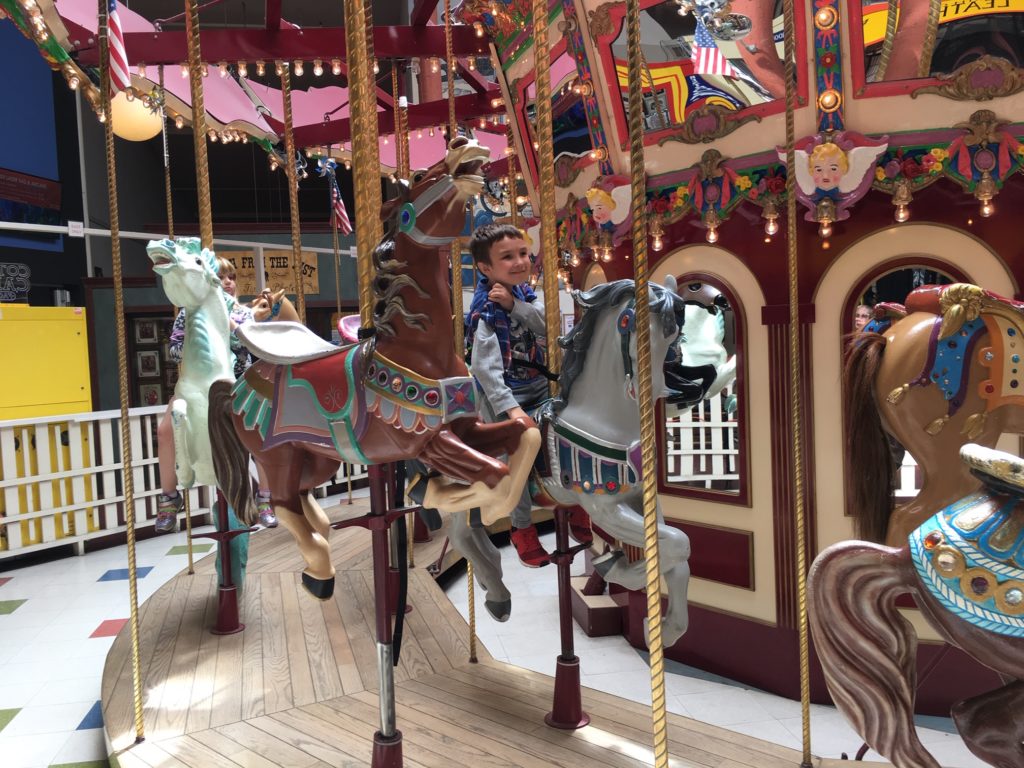 He rode the Seaside carousel.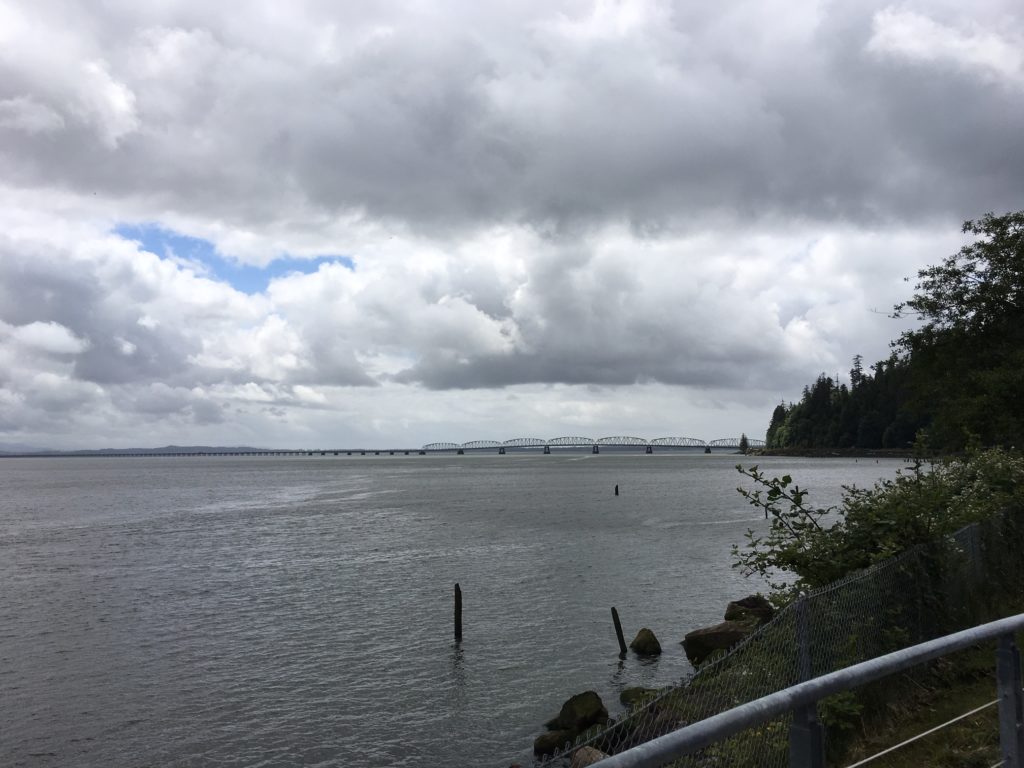 We drove over the bridge to Washington. We bought ice cream. We played the game, Trouble, watched movies and ate French fries.
The other thing I did a lot was walk. Most days I walked 2 miles or more, for exercise. We did not do much fishing, and caught none. I went clamming with Patsy once, but no luck there, either. We didn't even go crabbing at all! All in all, it was a good week, and now I'm ready to tackle my garden, which seems to have doubled in a few short days, especially the weeds. It was fun, and I'm glad to be home again.