The garden is getting very full of plants and blooms. I've been busy picking veggies and flowers, preserving, and making plans to renew it for my fall crops.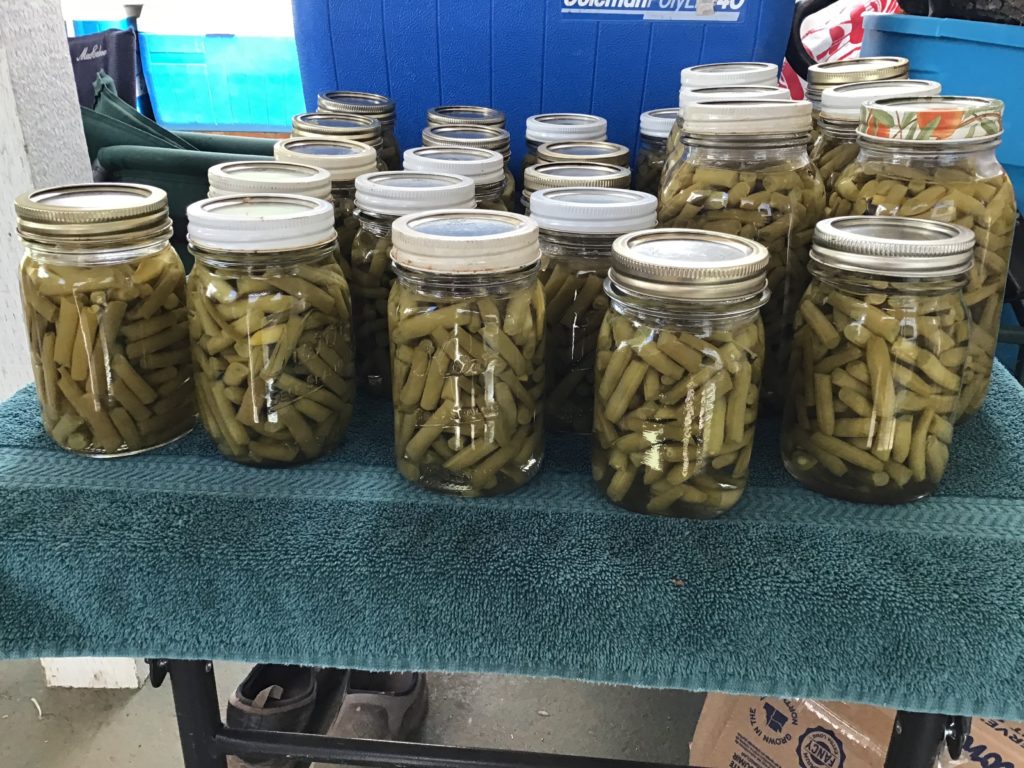 I canned my first green beans of the season. It took me two days even though there weren't that many because Jake was at our house…..need I say more? Rob and I just swapped off duties and we got the job done. Now there are 20 pints and 6 quarts to add to my canning cupboard.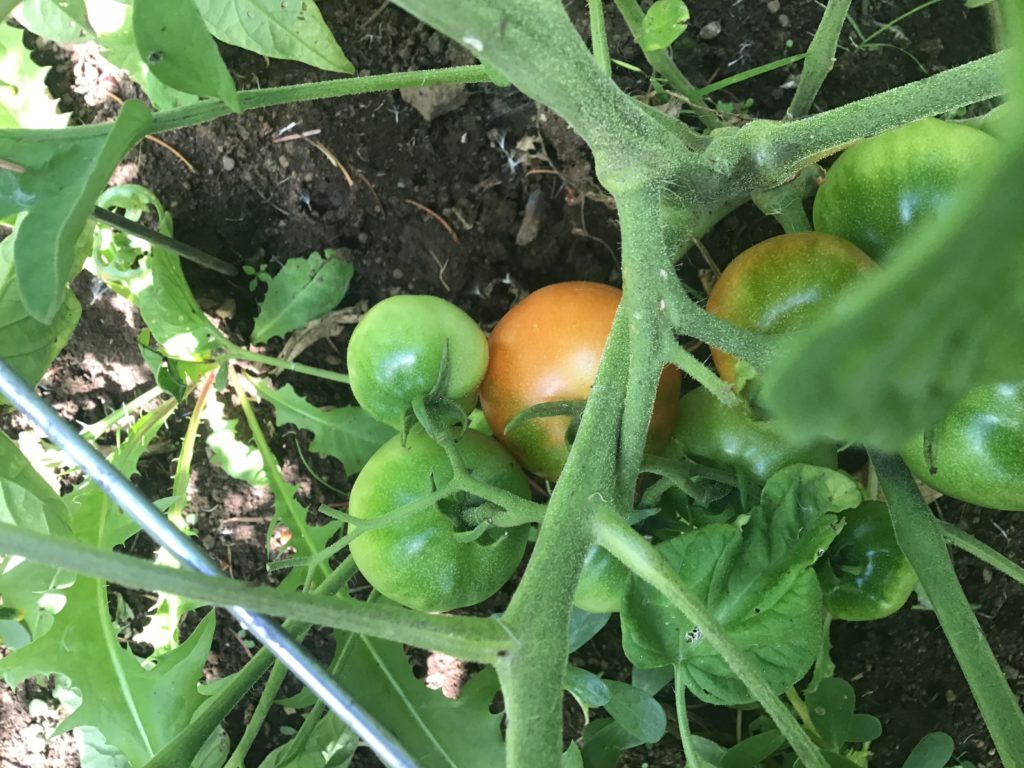 Almost every day now, I pick another 2 or 3 Glacier Ultra Early tomatoes. They are small sized and more of an orange-red than some other varieties, but they sure have good flavor. I am also getting a handful of Sungold Cherry tomatoes every couple of days. They disappear off the counter almost as soon as I put them down there!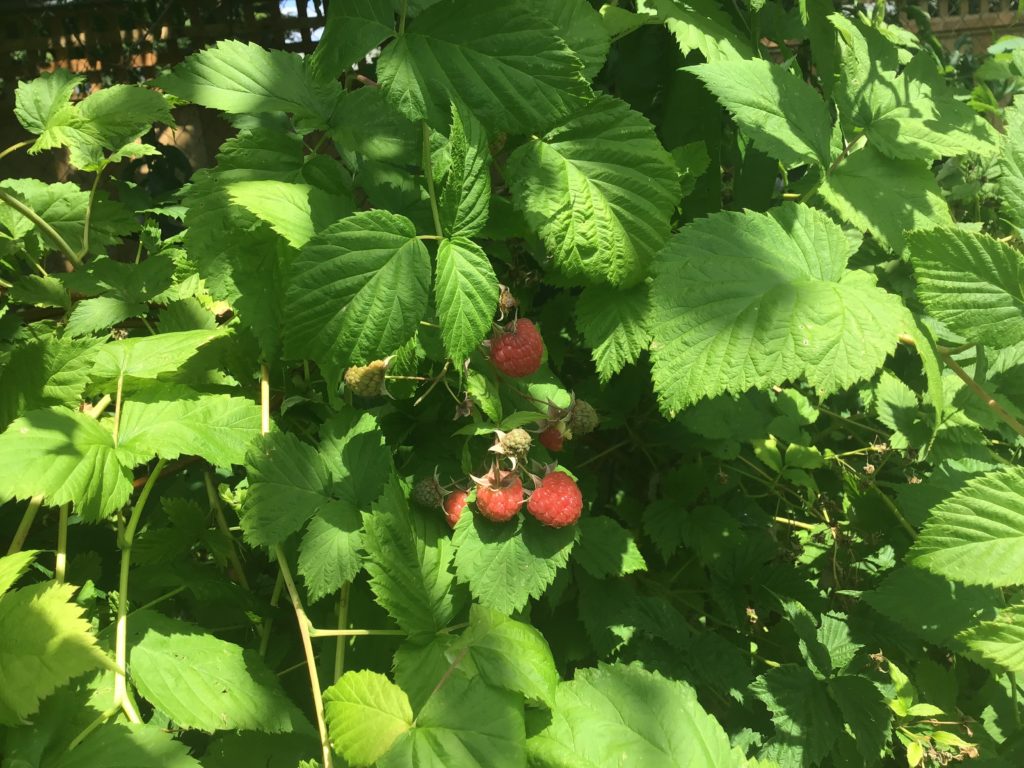 I'm still getting raspberries from the June-bearing variety. I've been delighted with the yield from my fairly-short row. I've frozen lots of them. I've also been freezing blueberries. My mom has sent some my direction from her bushes, and we had a few from ours. Most of ours are disappearing right down the hatches of the family!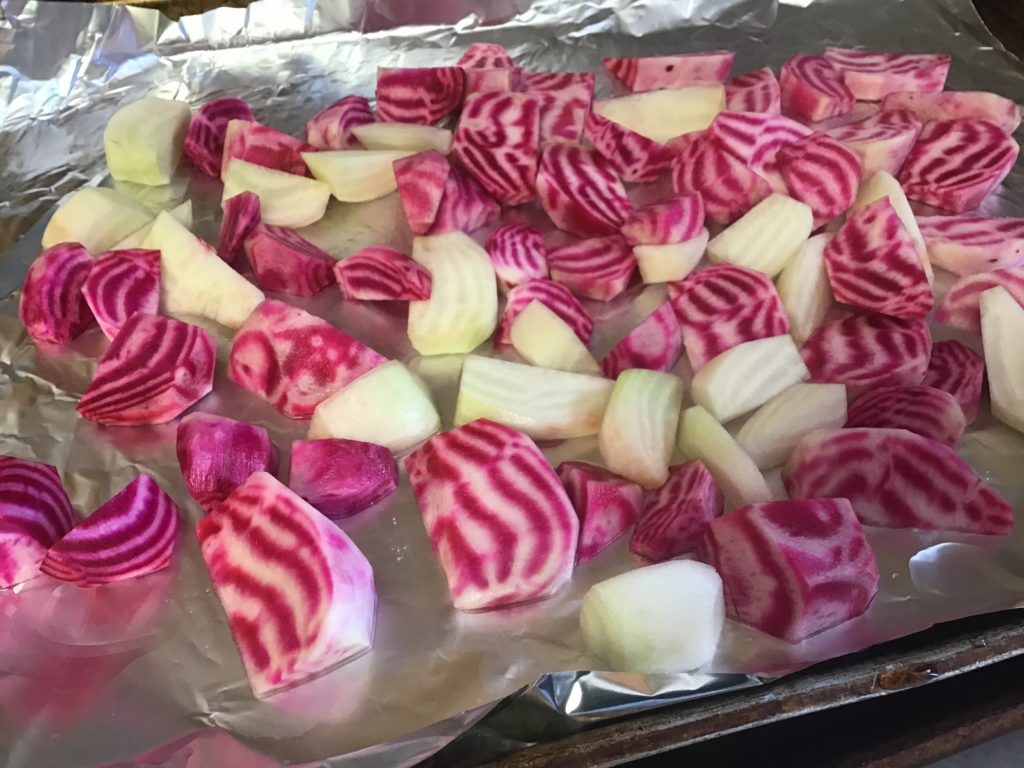 I got some beets from my mixed beet packet I planted. Alissa chose it from the Pinetree seed catalog, but later informed me she didn't care for beets, they were all for us:). I roasted these with olive oil and salt. They shrunk when I roasted them, but they tasted good and are hands-down the prettiest beets I've ever grown.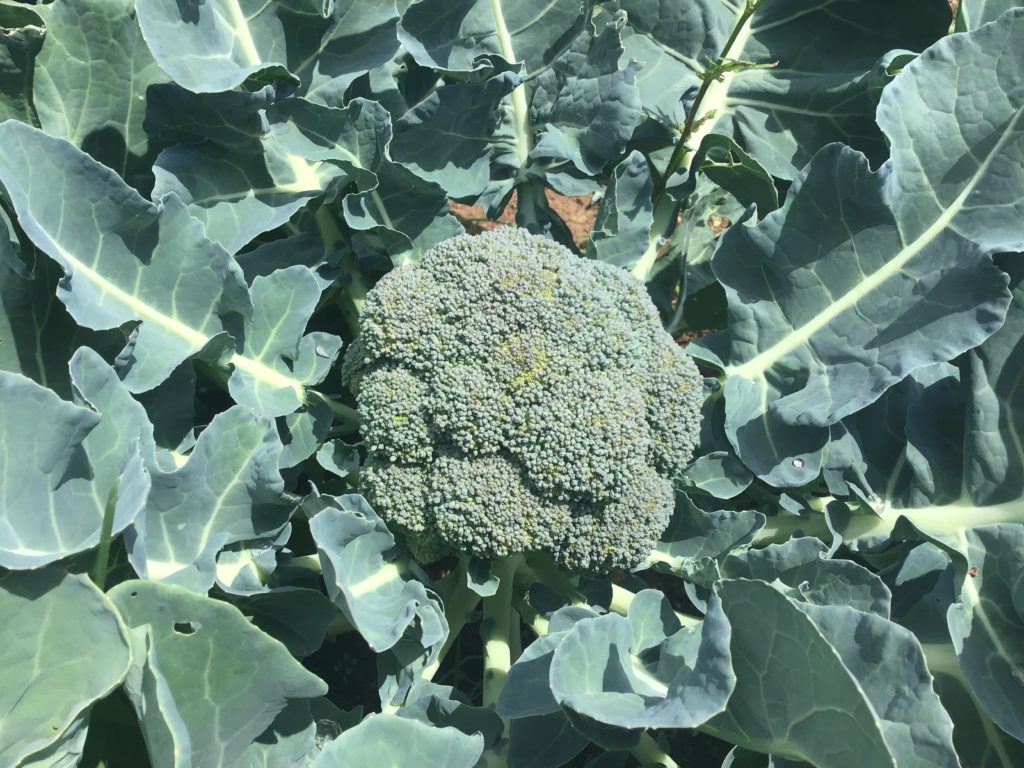 I've been picking broccoli every couple of days. I froze 6 more quart-sized baggies, we ate a head fresh and there are several more still growing. This is the Hybrid Broccoli Blend from Territorial Seed Company. It gives a staggered harvest. I've grown it for years and love all the kinds that grow. I will have lots of side shoots after I pick the main heads.
Two and a half weeks ago, I bought 3 zucchini. Then mine started to get ripe! Since then, we have eaten it several times, and I have given it away to my sisters and a friend. My fridge has several in it, and there are more ready to pick. All in ONE and ONE HALF weeks! It's going to be a good zucchini year, for sure:)
We have plans to get some fall crops going. The green beans will be pulled shortly, after one more good picking. There is lettuce that will be pulled. So, some areas will be opening up soon.
Rob picked up some bags of steer manure at the farm store. I will dump a bag on an open area once I pull the spent plants, till with the tiny little tiller we have, and replant for fall. I will plant more lettuce, possible a new zucchini for when these succumb to mildew, maybe some additional pickling cucumbers since I'm not sure I have enough, maybe spinach, boc choi, snow peas, Swiss chard, more green beans for fall eating, and what ever else I can squeeze in. It's getting to the point where some things may not mature before frost, but if I get going on it right now, I will be able to get veggies far into the month of October. Some crops will take a light frost, like cabbage, broccoli, chard, and snow peas. It's a fun project!