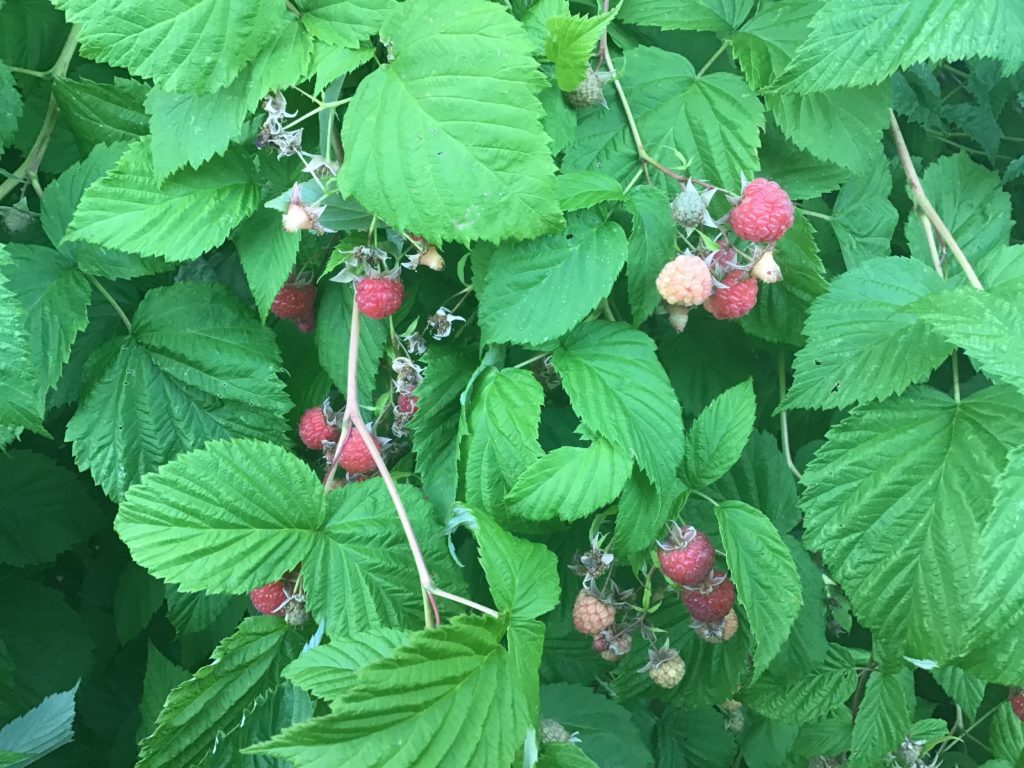 I am posting this picture of raspberries for Marybeth of Making Cents of it All blog. She has some raspberries at her house that look very, very different. Around here, in the Pacific Northwest, we have 2 main kinds of these berries. We have the June-bearing, which these are, and the ever-bearing. They look similar. Hers have a fuzzy wrapper. I was astounded! I'm still picking berries from my bushes, although they are starting to wind down.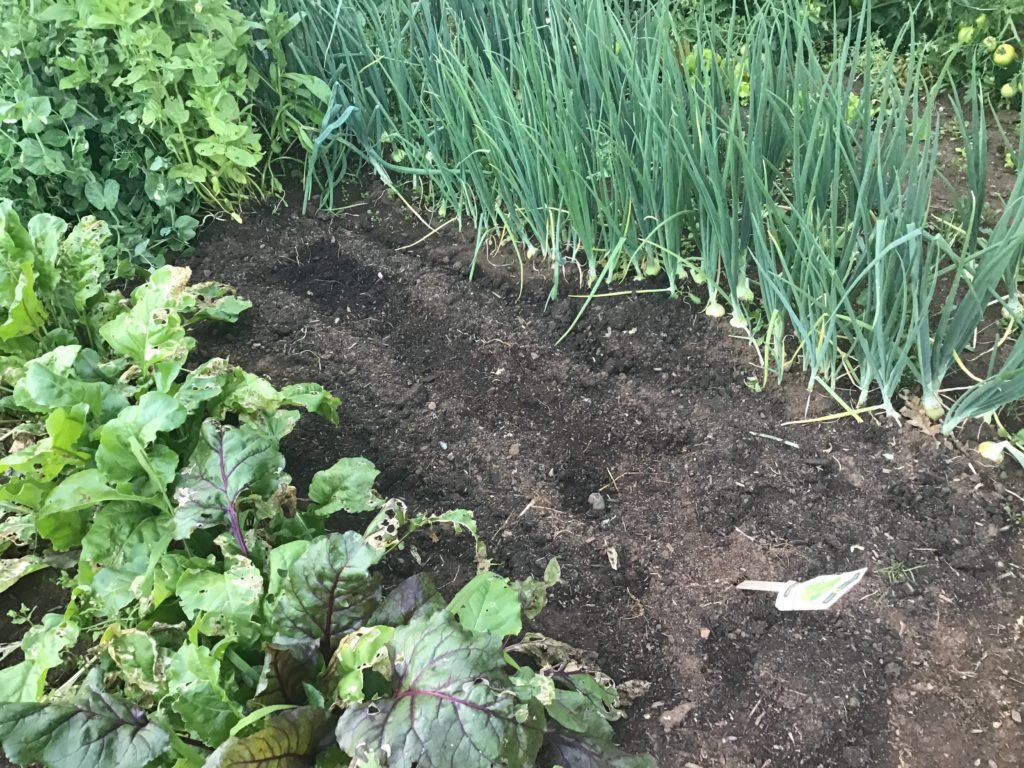 I was able to work in the garden some more. I pulled spent snow peas, added steer manure, and replanted lettuce. I have several more little projects out there to do and areas to replant when they open up.
I took Jake to Baskin Robbins for an ice cream as his prize from the chart he does over at my house. When he fills it doing chores and activities, he gets a prize. Later in the week, I sent Rob to Fred Meyers when they ran a super deal on ice cream for $1/carton and had him pick up the 5 allowed and a box of cones. Patsy and Jake feasted on ice cream cones several times for a fraction of the price it would have cost me to take them to the ice cream shop.
Michaela and Patsy gave the dog a bath, saving at least $40 for a grooming fee.
I froze raspberries from our bushes, blueberries from my mom, 11 or 12 baggies of broccoli from the garden, and canned a total of 12 quarts and 20 pints of green beans from the garden. One morning, when I was up super early to preserve food, I was surprised to see a hot air balloon sailing through the sky nearby!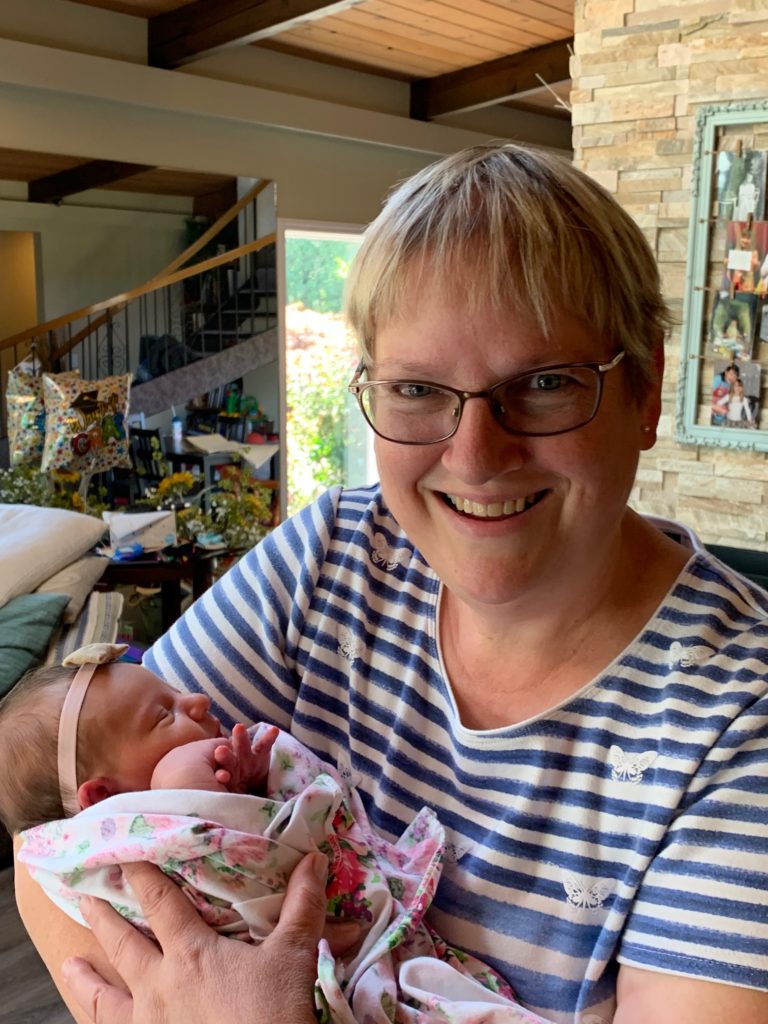 I did two things this week that cost absolutely nothing, but gave me great joy. First, I went to a wedding reception for a young lady that used to play with my girls years ago. I got to see some old friends that I have not seen for quite a while.
Second, I got to hold this sweet 6-day-old bundle on Friday. I also got to attend her baby dedication today at church. Babies are so precious and I never get over the miracle that they are!
We attended the Farmer's Market again this week with friends. Again, Patsy received the $2 coupon kids get for tasting an item–blueberries were the item this week—no hardship for her. Our friend's 7 kids got their tickets as well. My sister brought Jake, as well, and he ate a blueberry and got his $2 coupon as well. We were amazed he ate one! I didn't see that coming:). It was really fun, and we even saw a lady dressed as "Ima Blueberry" who handed out recipes and things. The kids were tickled with her. They picked the perfect woman for the job–she really hammed it up. They loved it. After all, it's not every day you see a lady in a round, blue costume talking like she was a blueberry:)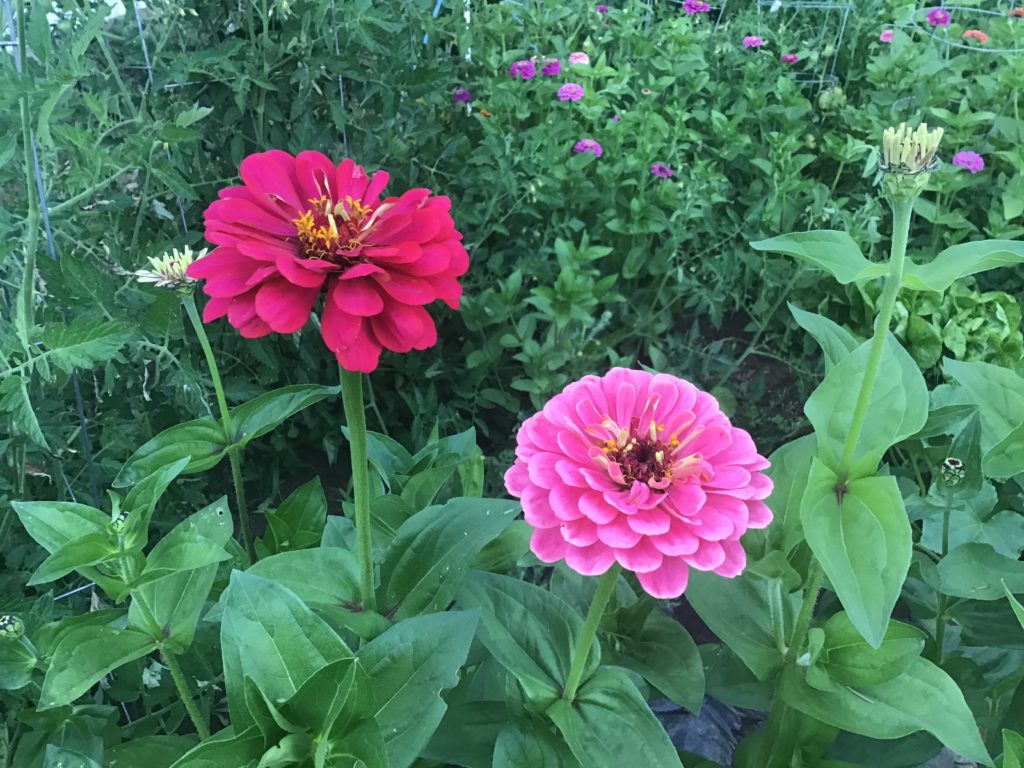 I've got so many zinnias blooming now. These are all from 25c baggies of seeds Rob bought at a garage sale and volunteers. Jake's case worker was coming to see him. He told me he wanted to take the man some flowers. When I asked where he thought he would get some, he said, "From your garden, auntie" like it was the most obvious thing. It was all his idea, and the caseworker said it was the first bouquet he had every received from a little kid on his caseload. I love how you can cut and cut these and they just make more blooms when you do!