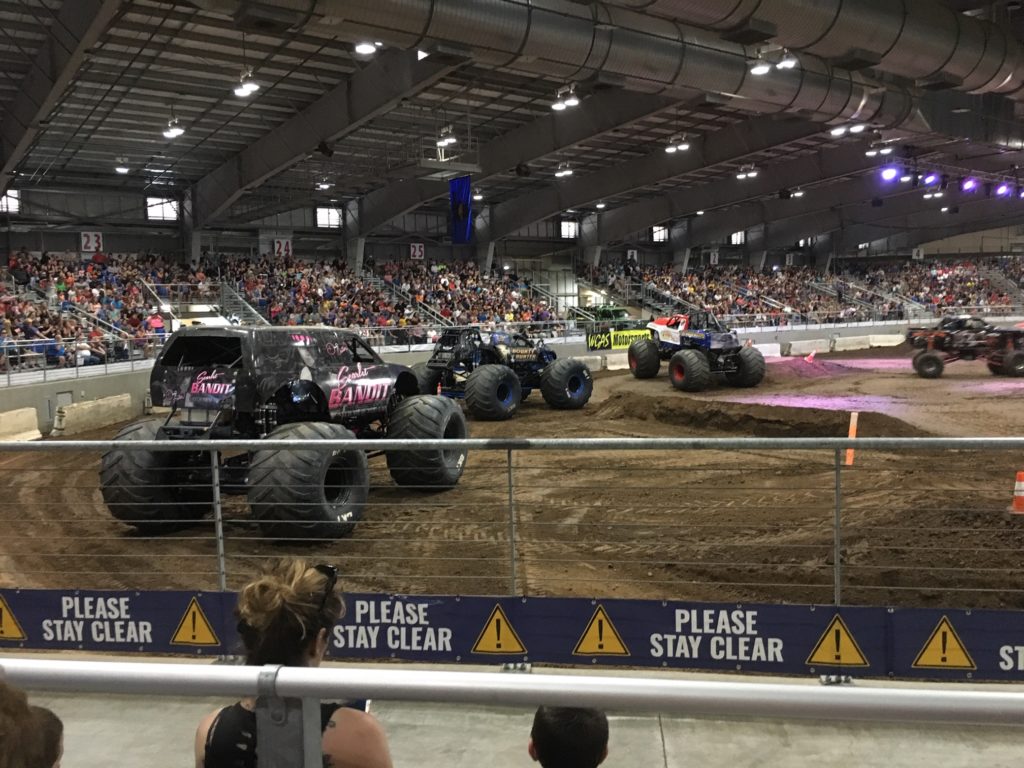 Well, I have to say I've done something this week that I've never done before. I took Patsy to join friends at a monster truck show at the Oregon State Fair.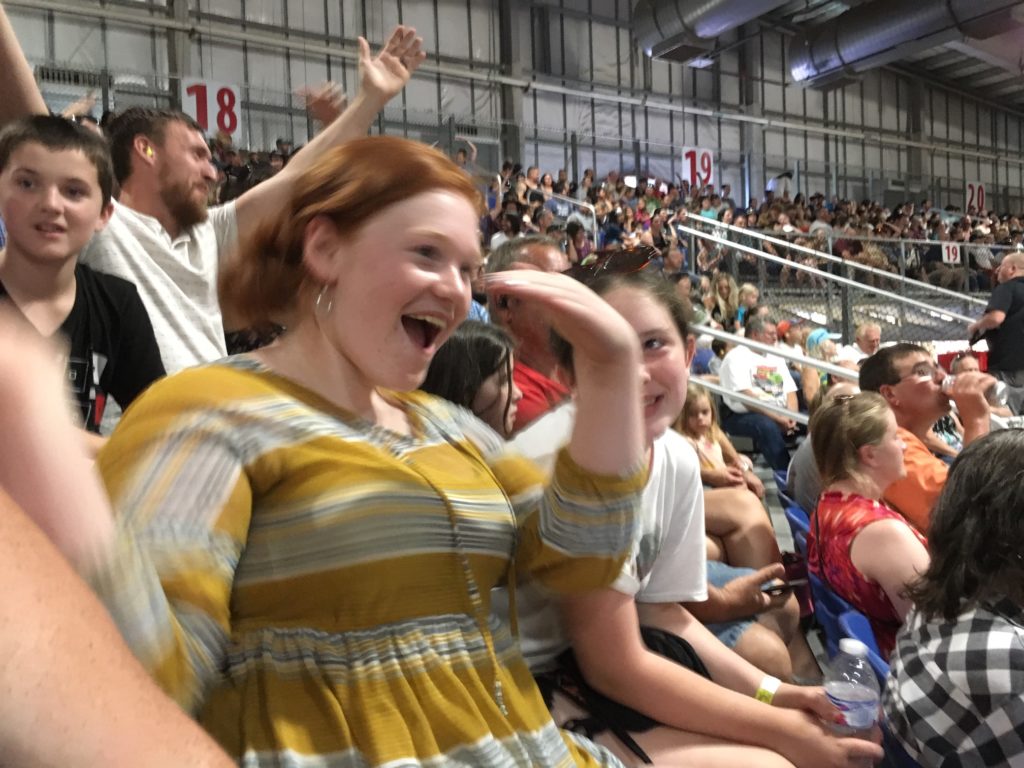 She had a blast! I had no idea of what to expect. I had a lot of fun, too.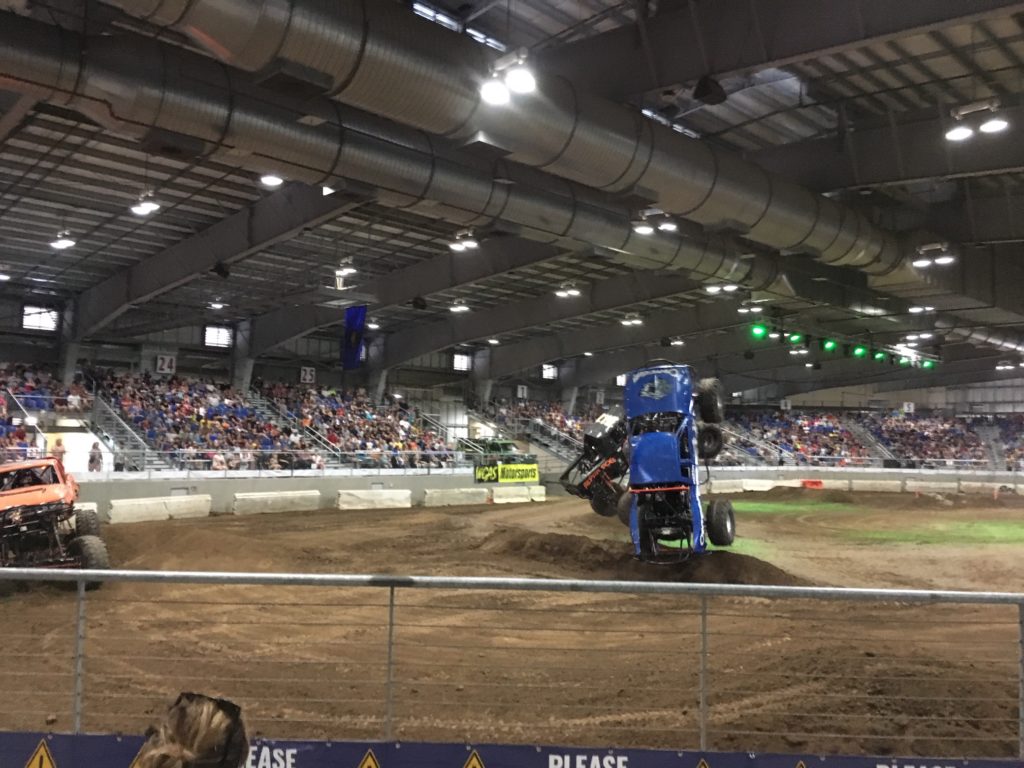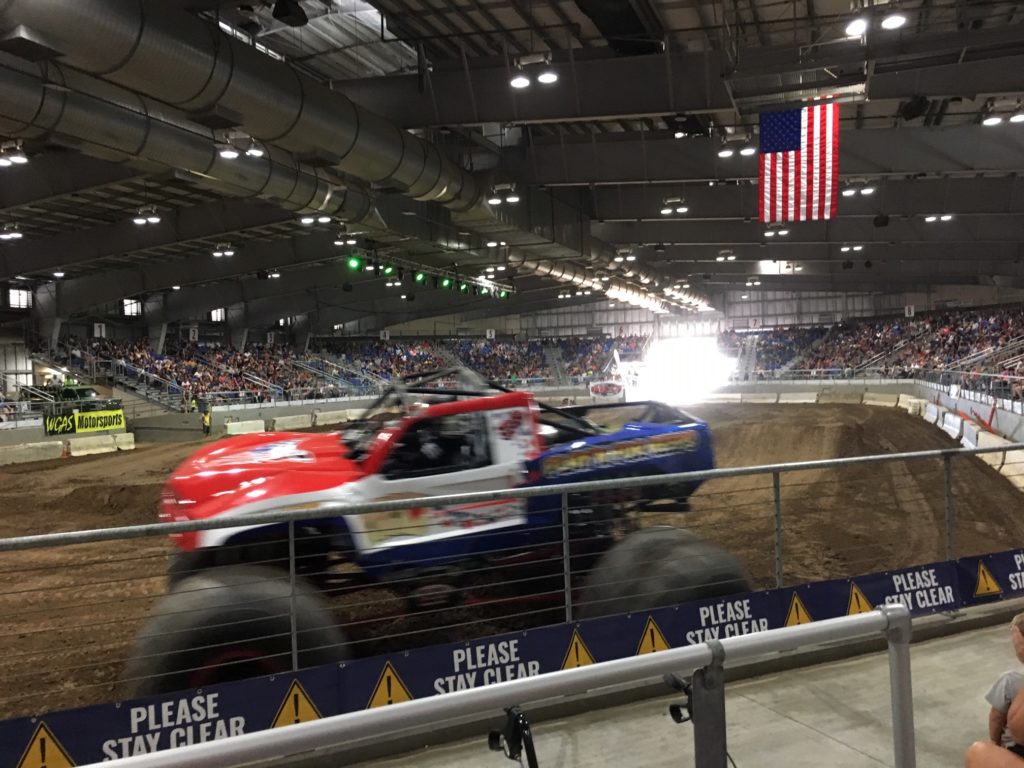 It was amazing what those drivers could do with their trucks. I was glad to be watching, not in the vehicles.
We were able to use a prize Patsy had received from her summer reading program to get us both into the fair for $8, total. The monster truck show was free. Her auntie gave her some snack money to spend for her and her friends, and she got cotton candy and an elephant ear. Our friends got her a corn dog. I was unable to eat any of the food, as it was filled with gluten, so I saved a lot of money that way (Trust me, I would have had a little fair food if I could have, though!)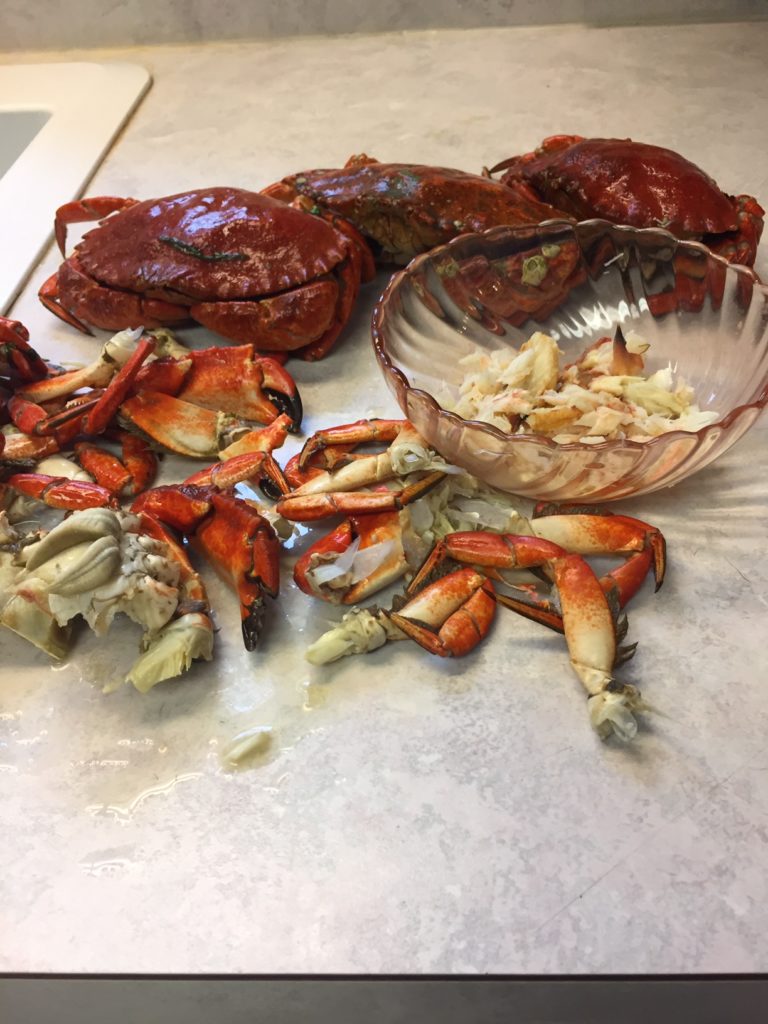 Earlier in the week, while camping, a man came around the campground offering anyone who wanted them some extra red rock crab he had not only caught, but cooked. I took a bunch of them, and once home, cleaned them and picked the meat out and ate a crab salad one day for lunch. Red rocks don't have much meat in them, but I do like a little crab now and then, so it was a treat for me.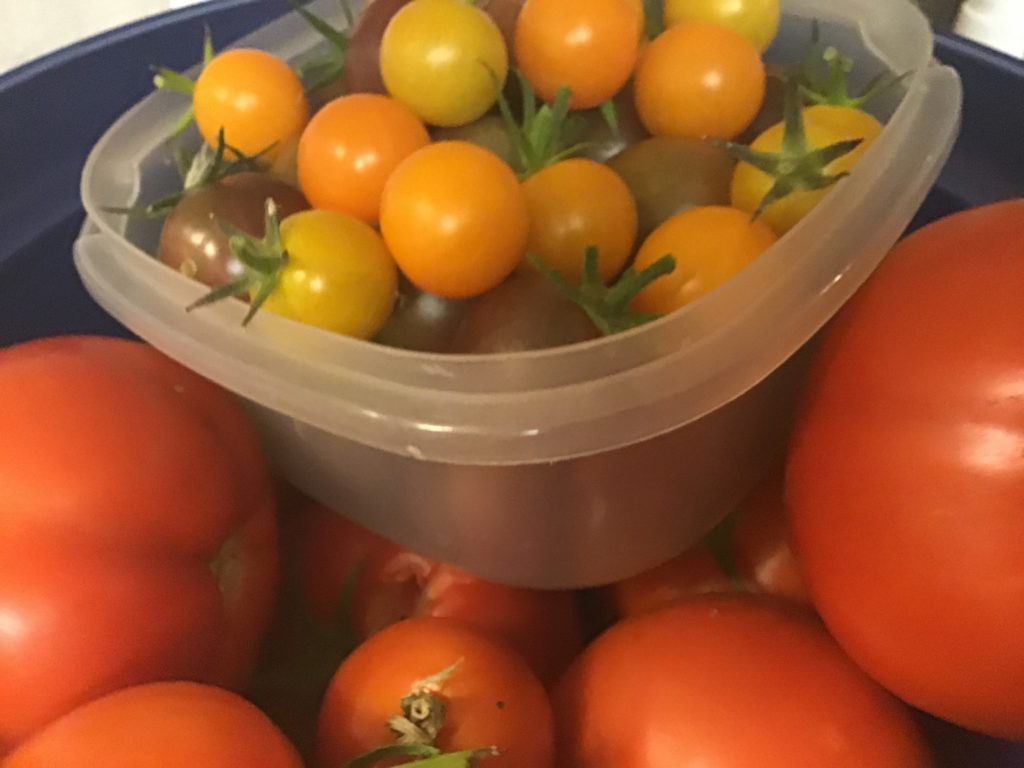 Tomatoes are still prolific in the garden. I got some canned before I went camping and have some more in a bucket to work on soon.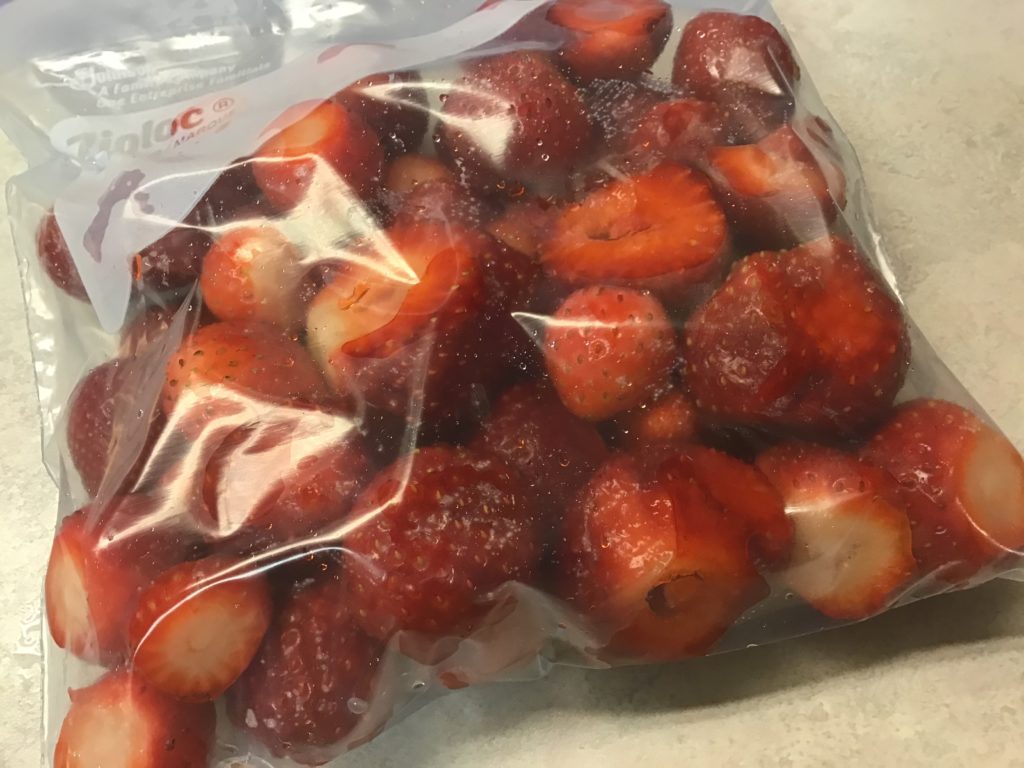 I got another baggie of strawberries to freeze. There were more, but the slugs are totally ruining many of them.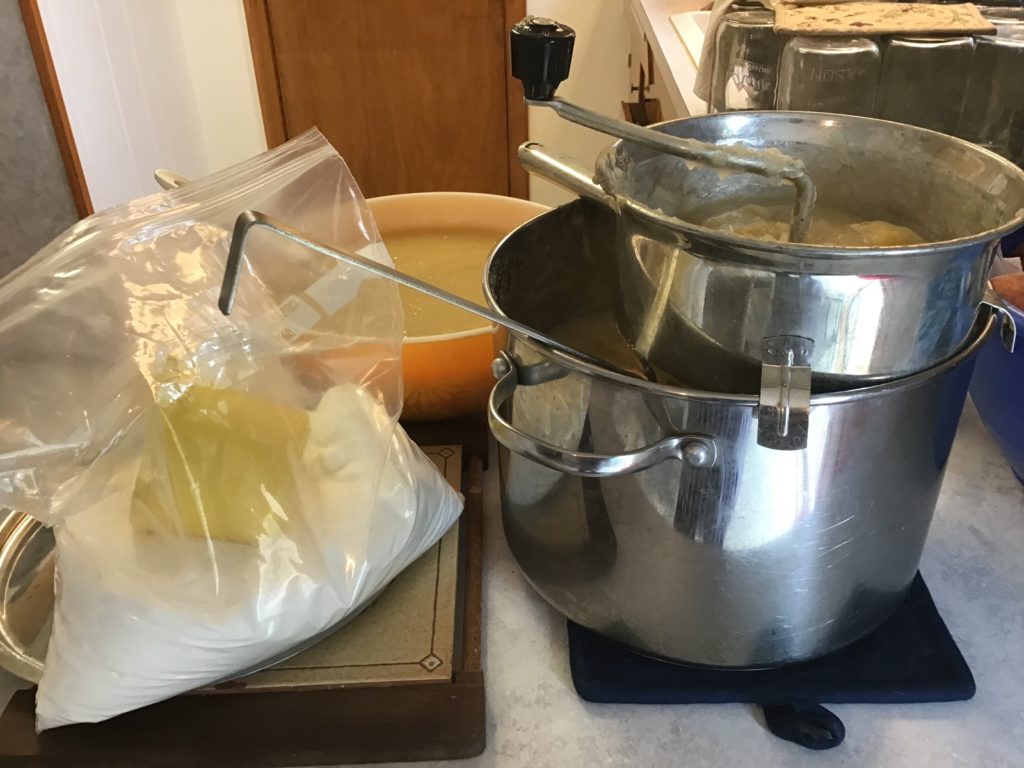 I spent Saturday making applesauce. I got 14 quarts and 11 pints. Rob bought 2 boxes from a favorite farmer before we went camping. One box got ripe quickly, but the other one will not be ready for a few more days. I won't get quite so many jars next time, since we are eating from the second box as it ripens.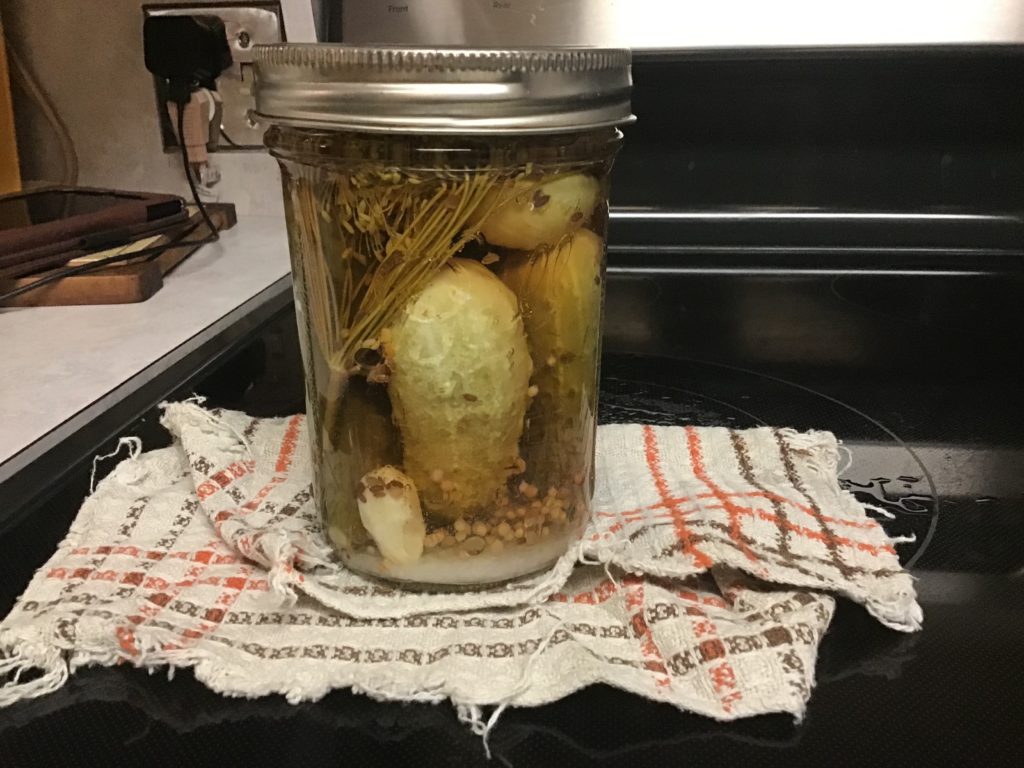 And then there was the lonely jar of dill pickles. The cucumbers are not having a good year, but you win some and you lose some.
This week, we will be getting back into the school routine with Jake, which means my working hours will shift into the afternoon and evenings when he gets home. Rob will do early mornings Tuesday and Thursdays, and take Michaela all over on those days while I do school with Patsy. It will take a couple of weeks, but we will be back into the routine before we know it.