Patsy decided to sew a doll for her 4H sewing project. She found the pattern in a library book I checked out. She used the scraps from the skirt I made her for Hawaii and some scraps of white cotton fabric.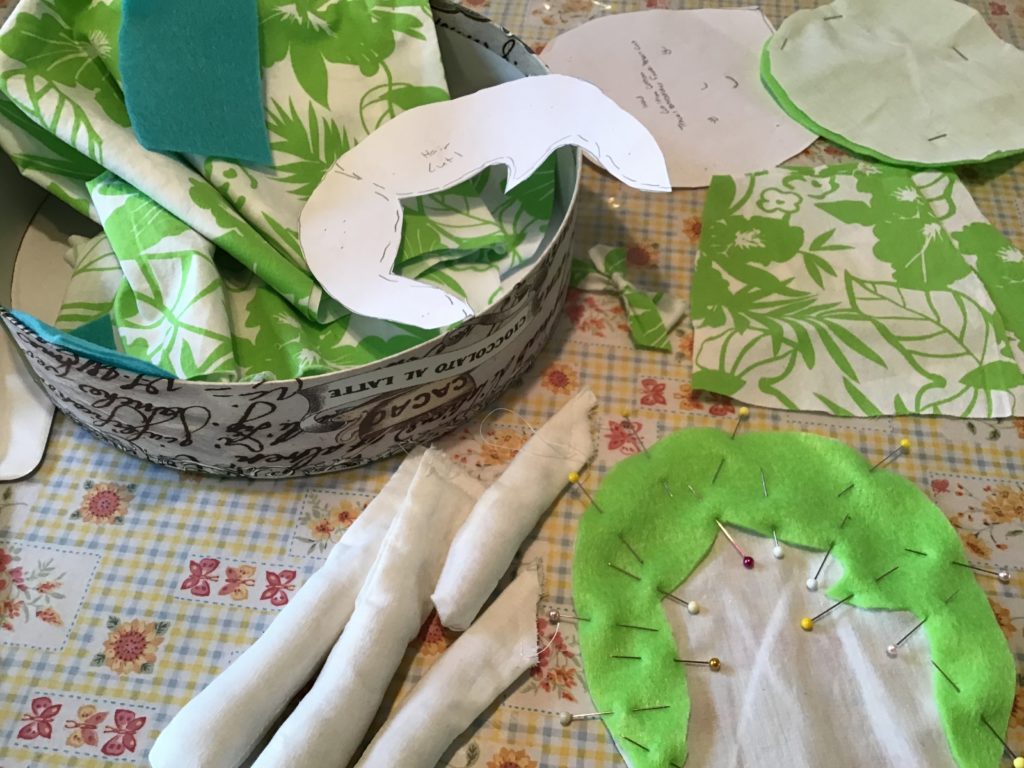 The hair was made from felt and the face was embroidered. She worked on it for a few sessions, and finished it up yesterday.
Rob bought her some stuffing at the Union Gospel Mission thrift store, once I realized we had none. Skills that were new to her included: stuffing the arms, legs and body, top-stitching so many curves and pivots on the hair, working with felt, and sewing the body of a doll while working around the fact that legs and arms were inside getting in the way!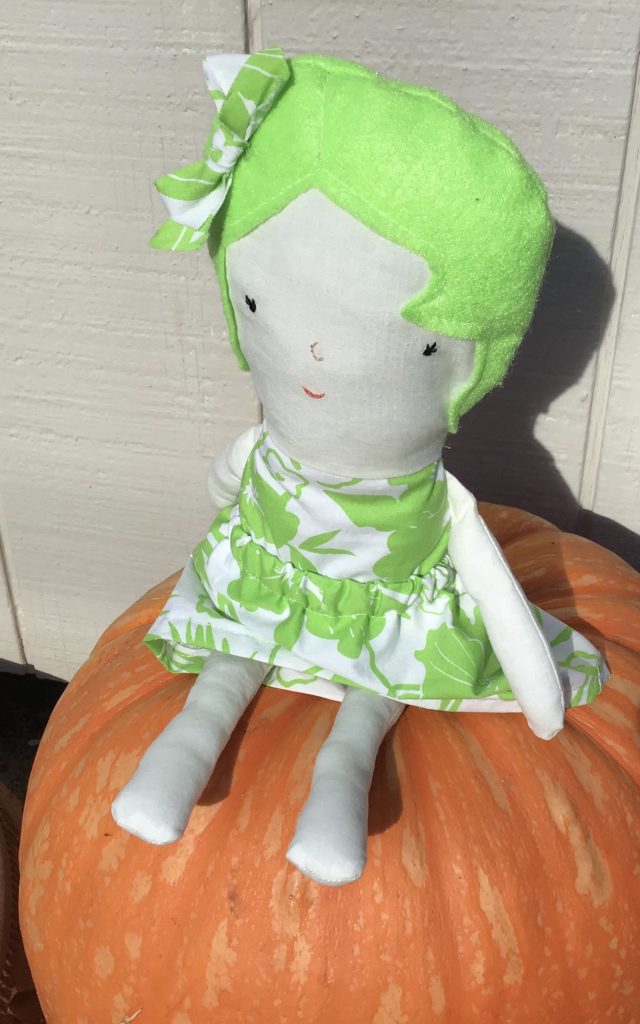 Patsy's plan for this doll is to put her into a shoebox for Operation Christmas Child and send her to a little girl across the world somewhere. It looks to me like dolly is ready for an adventure!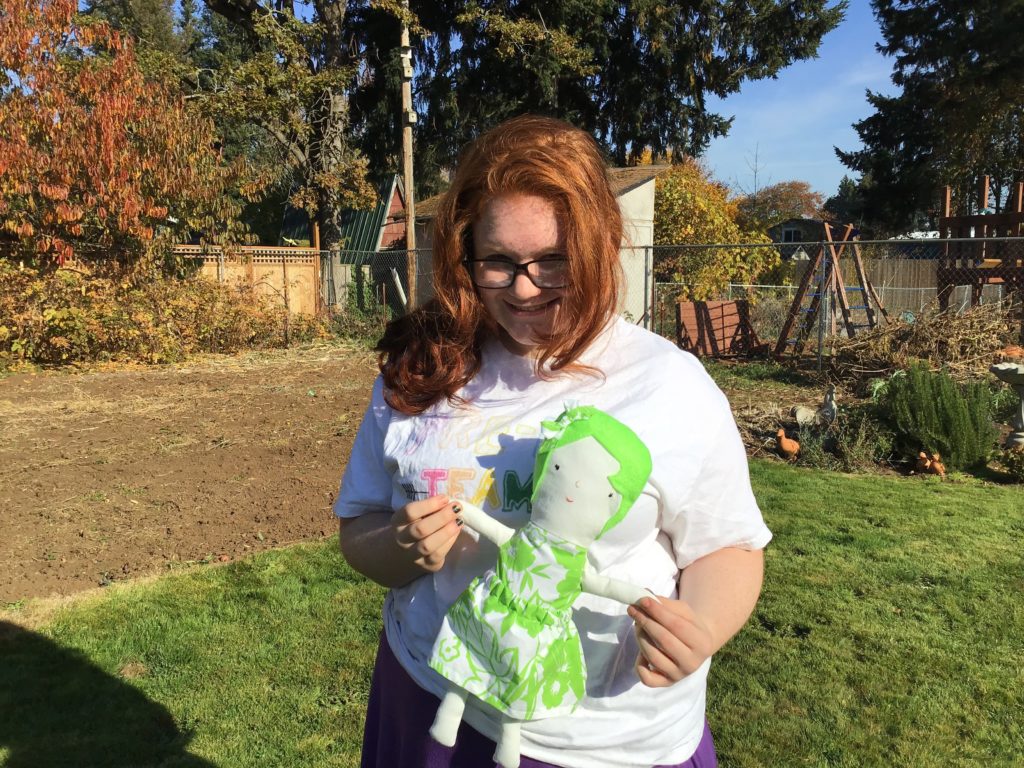 I was happy that she could work on her sewing skills on a project that interested her and very pleased that she could use scraps and other inexpensive materials to make something that helped her improve her skills while bringing joy to a little girl this Christmas. Win-win for everyone!