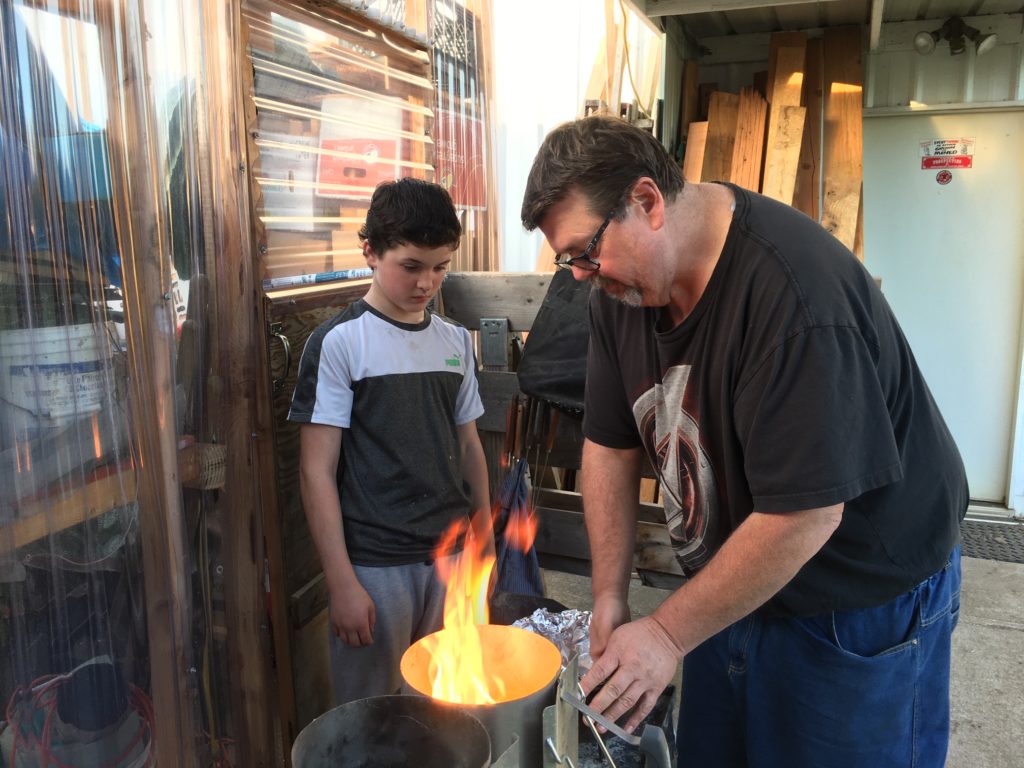 We had a 4H meeting yesterday with our new club. 4H has been a part of our lives for over 30 years, but we have been without any members, except Patsy, since we moved. Patsy has limped along on her own, but told us that one thing she really wanted was a club with kids. It was just more fun. We agreed. Jake didn't know what 4H was, but he thought he'd try it. They had friends who thought it would be fun, too, and here we all are!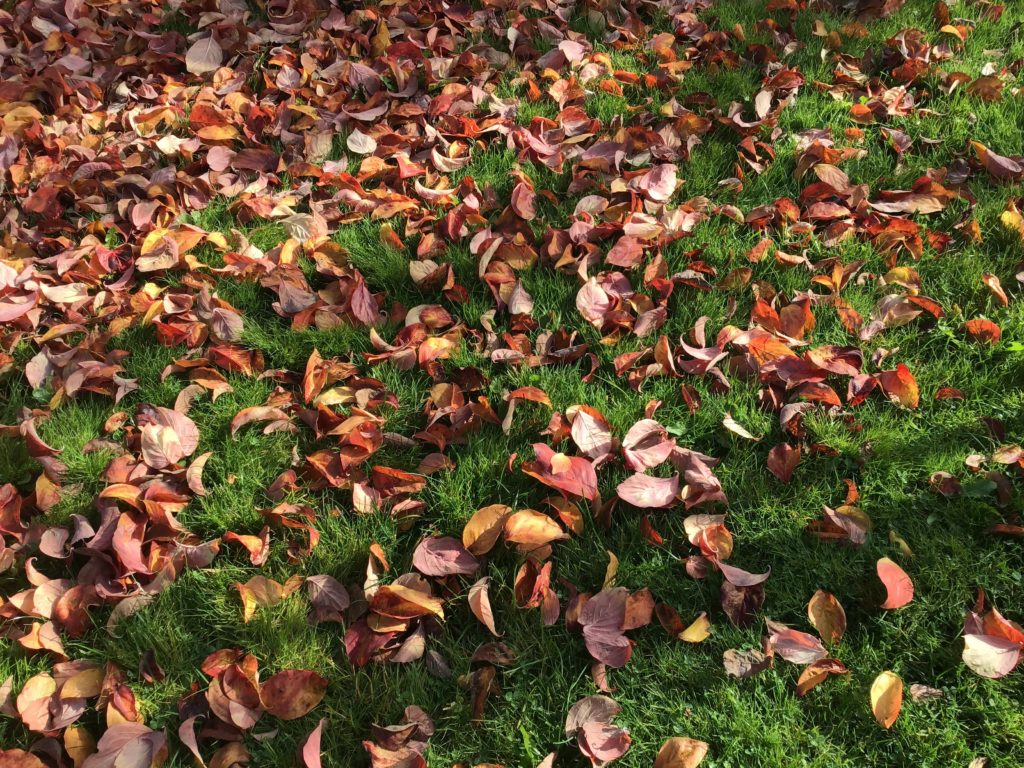 We are going to concentrate on the project areas of Foods/ Nutrition and Outdoors/Natural Science. I'm going to keep Patsy going with her sewing and any other areas she wants to do. If any of the other children want to do other areas, we will support them, but will focus on those 2 areas at our meetings.
Yesterday, we chose the subject of "fall leaves" for our Outdoors activity. I read a book about how leaves change colors in fall and simple leaf identification. I had a few worksheets that people could do if they wanted. We have such a wide variety of ages, from 4 years old to 15, so those worksheets were geared for the younger ones for the most part.
We talked about what 4H is, since Jake was not the only one who did not know, started learning the 4H pledge and talked briefly about record keeping. We then moved on to cooking and I started some of the basic instruction about measuring. Rob helped them make an apple crisp in the Dutch oven, using coals.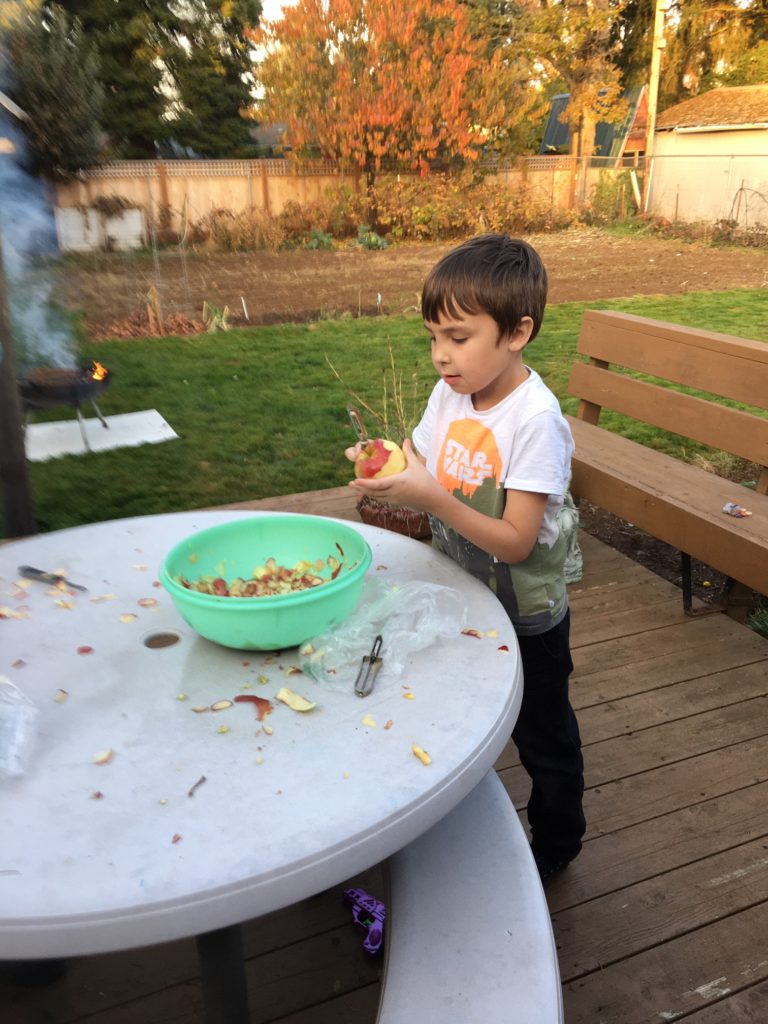 The apple peelers got busy.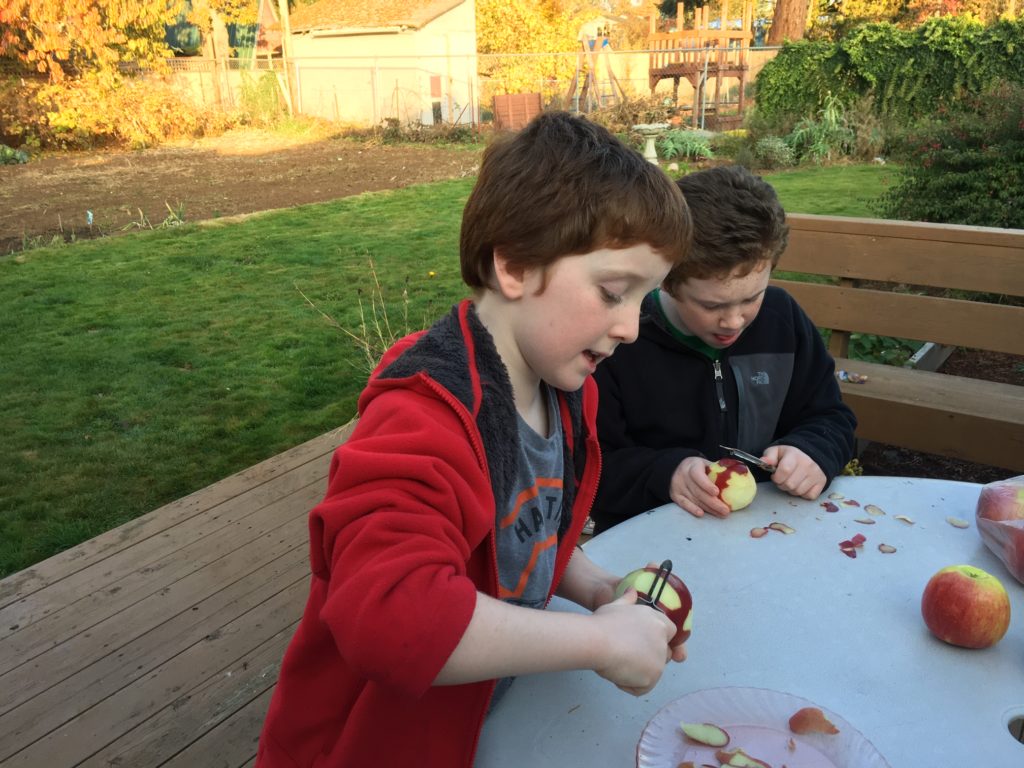 They peeled and peeled.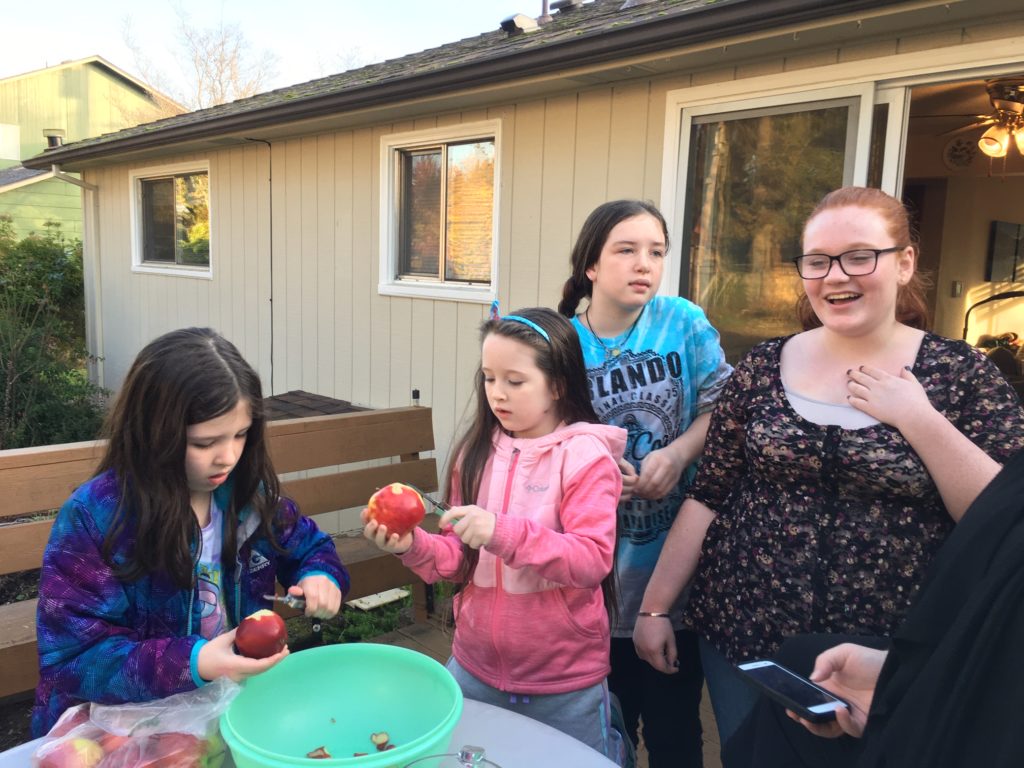 And peeled some more. They peeled every apple in the house. They would have peeled more if I had more.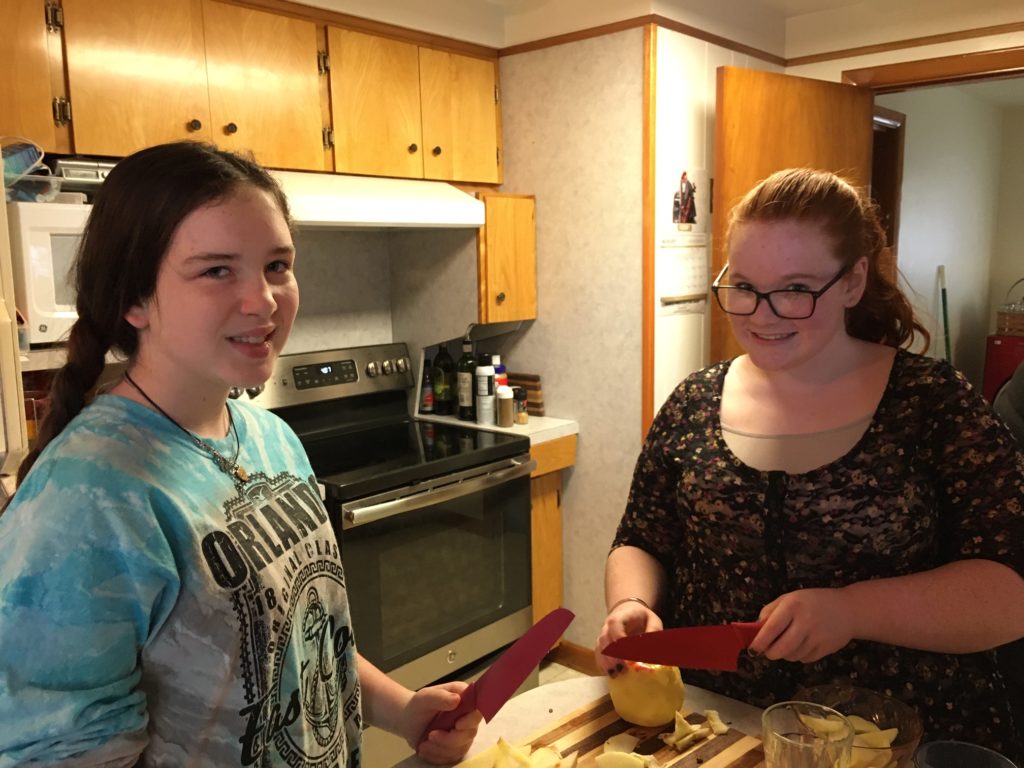 Even though we had a talk about knife skills with all of them, I had the big girls to do the cutting. Less gray hairs for me! It soon became apparent that we had enough apples for more than just one Dutch oven full of crisp. We got out a big glass baking dish and they kept slicing. In the meanwhile, the other kids were taking turns measuring out the ingredients for the topping. We made it twice. That way everyone got more turns.
The littlest member gravely spooned the topping over the 2nd crisp and we popped it in the oven.
While we were waiting for the crisps to bake, we got out a mega package of hot dogs and they roasted them over the fire pit Rob kindled in the back yard. They ate them all. All 24, and all 16 buns I bought. I though some kids would not want buns. I was wrong. Next time, I'll buy more. Then, Jake got his wish and it was time to let the kids all play with his badminton and his other ball throwing game. They all ran around throwing balls, hitting birdies and hollering. They had so much fun. After that, the first crisp was done and devoured. The second crisp soon followed, but there was enough of that one left for Jake to take some home to his Mom and Dad. When Rob dropped him off at home, he was already asking when the next meeting was. It was a success!