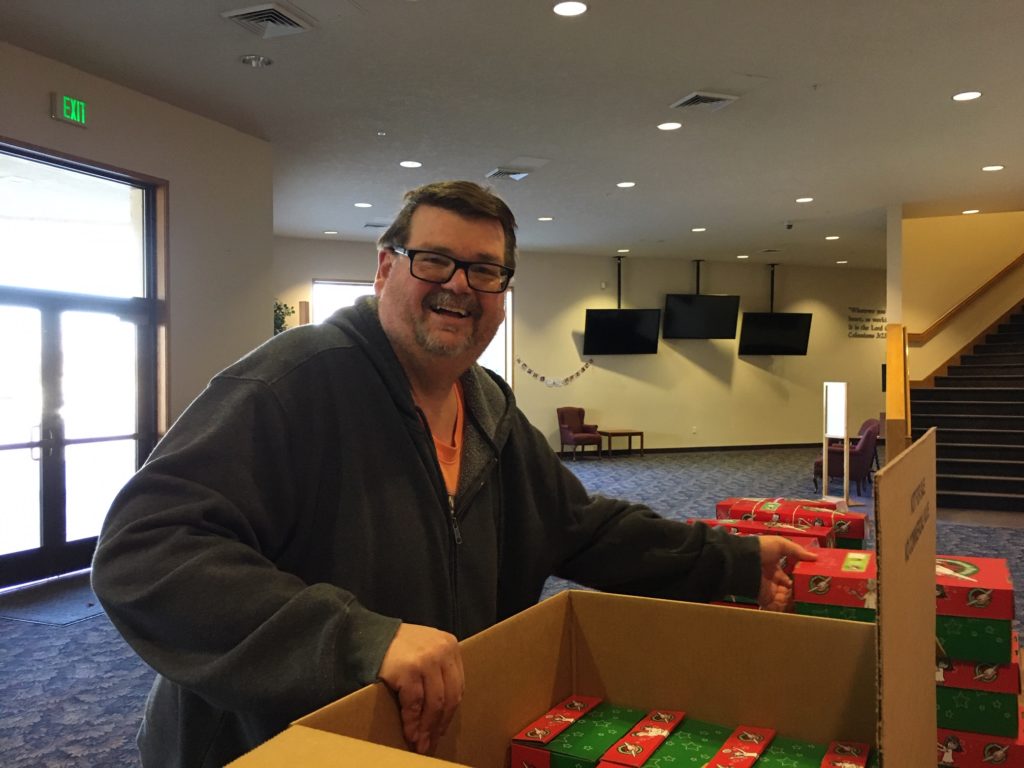 This week we enjoyed volunteering at an Operation Christmas Child shoebox collection day. It was at our church, and we took a shift on Friday morning. The collection went on for a week.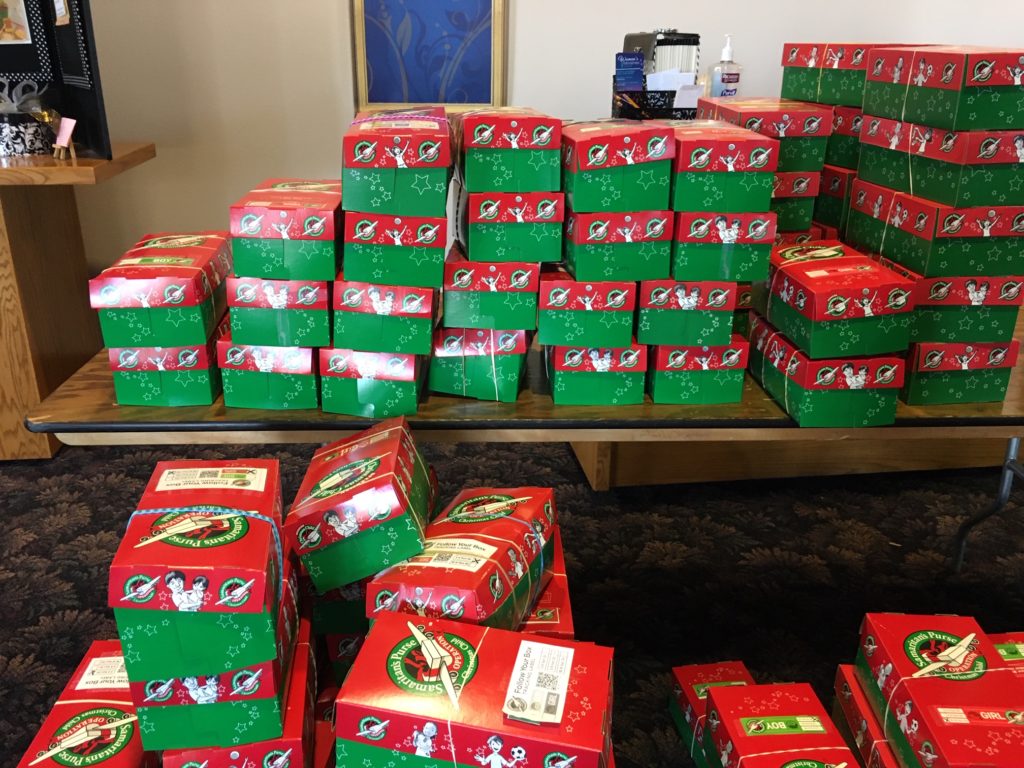 The day before we volunteered, hundreds of boxes had come in. On our shift, only a few came in. You just never know when people will show up with them. So, we spent quite a bit of time on our shift helping fill large cartons with the boxes so they could be sent onward on their journey.
We added our box to the pile, prayed over it with the rest, and sent it onward.
It was one of those weeks where we did a lot of small things, but they filled in the week and it flew by before we knew it.
I paid Patsy to help me tie up the blackberries. It's a 2-person job, and I was delighted to get it done. I have a lot more canes this year than last year so I hope to get a good crop this coming year.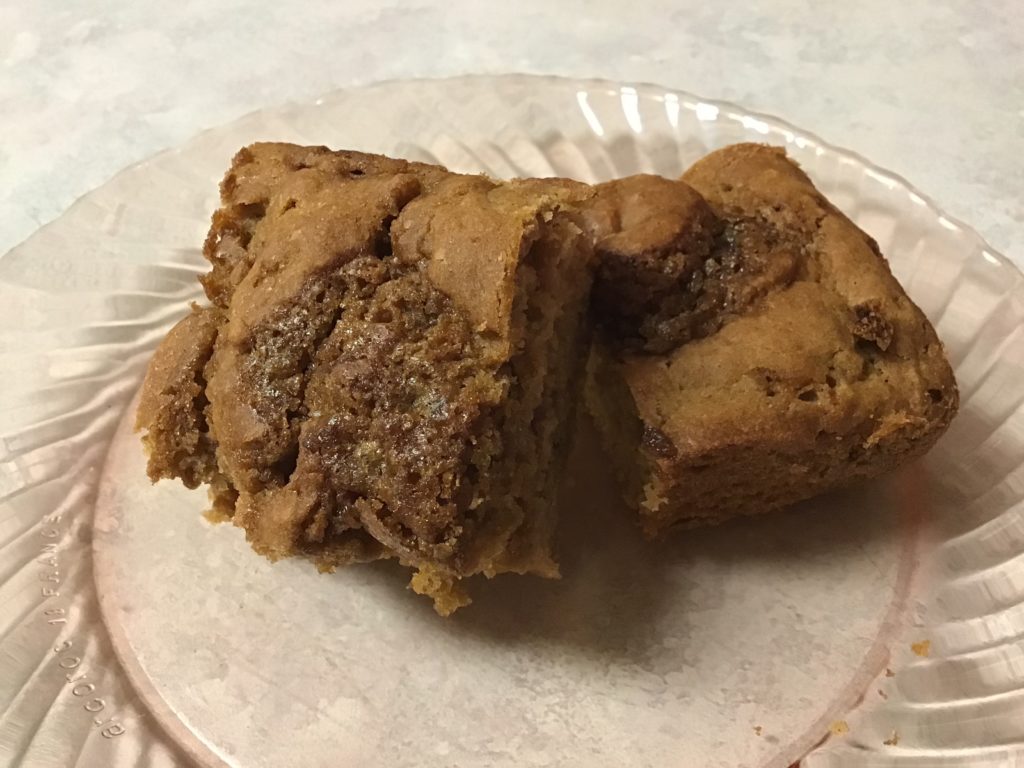 Patsy made a coffee cake. It's gone:).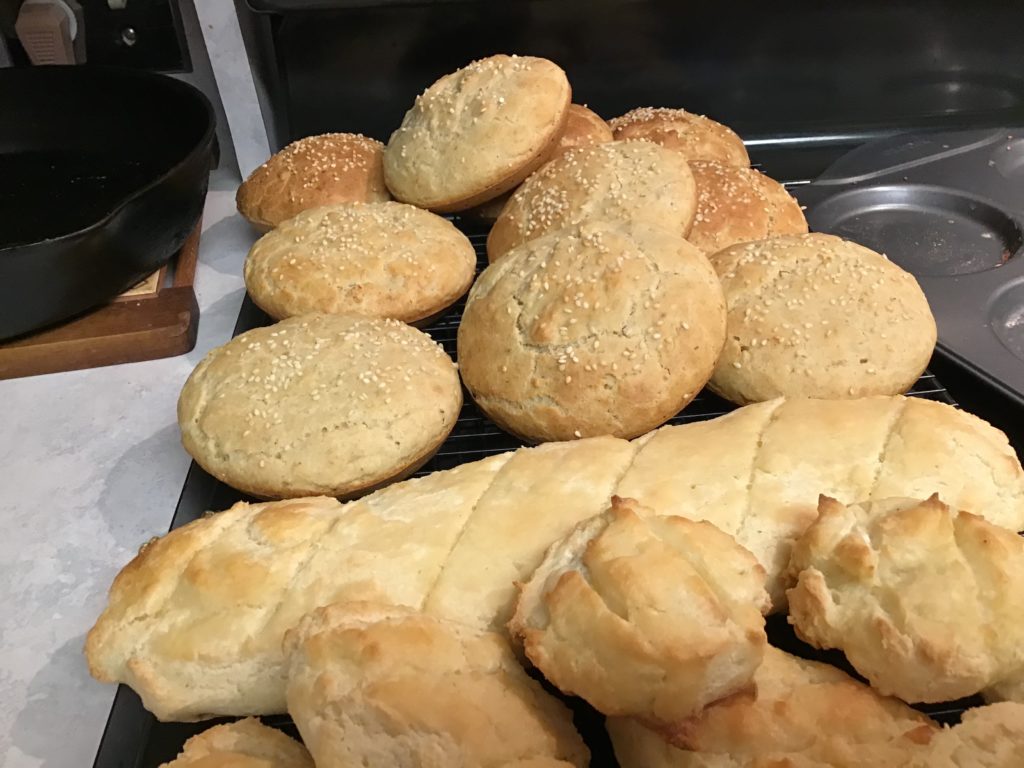 I made a large batch of gluten-free buns and a loaf of French bread. The buns turned out great–the French bread–a little sketchy, but I'll eat it anyway, over time. Gluten-free flour is expensive, but just on the hamburger/sandwich buns I saved about $10 over buying an equal number.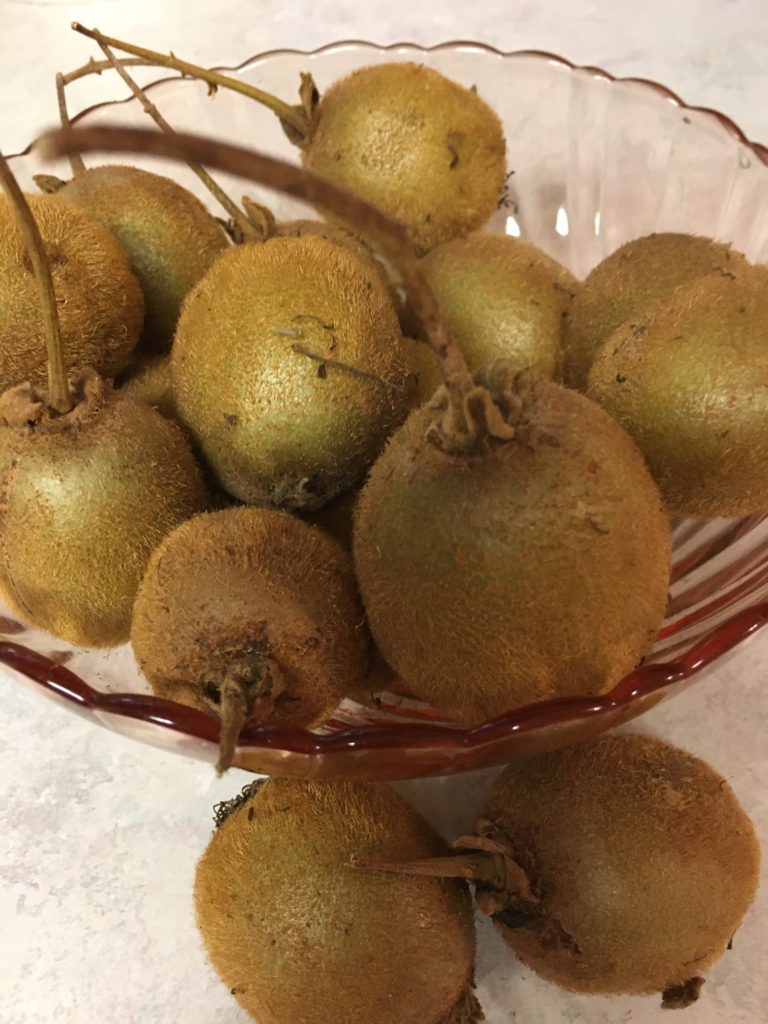 My sister gave us a lot of kiwis from her bushes. A few have ripened already, but I have yet to get one since they are being eaten quickly:). I'm glad they are enjoying them.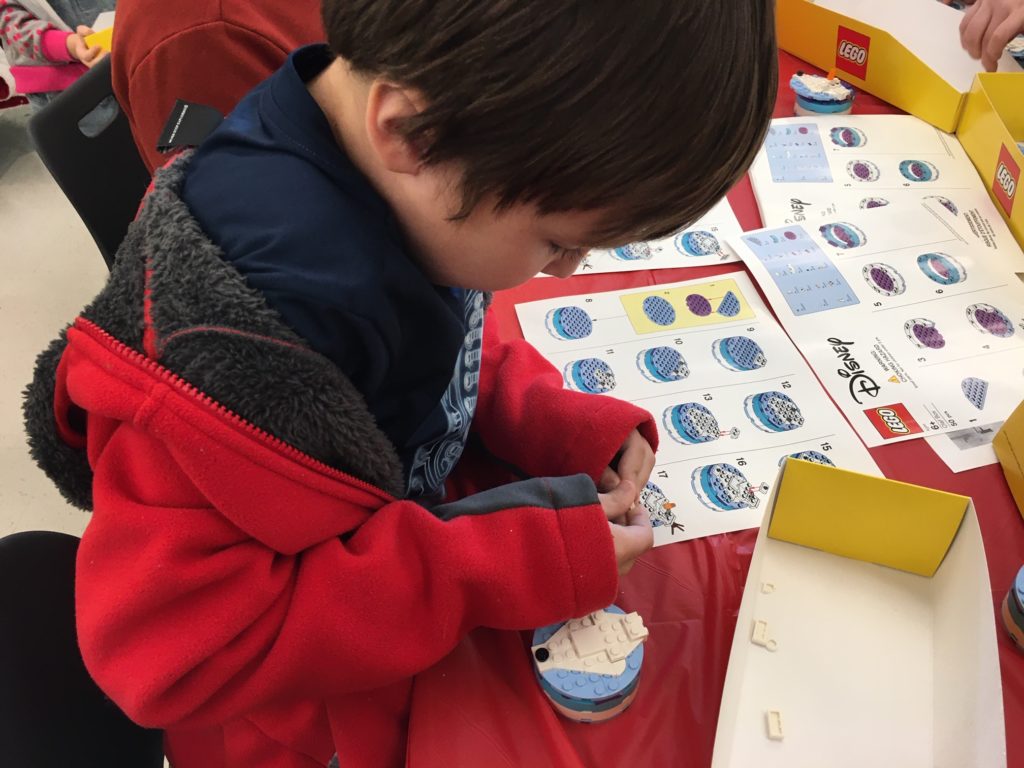 I took Jake to a free event at JoAnn Fabrics and he and Patsy got to build a Lego Olaf box. They had fun.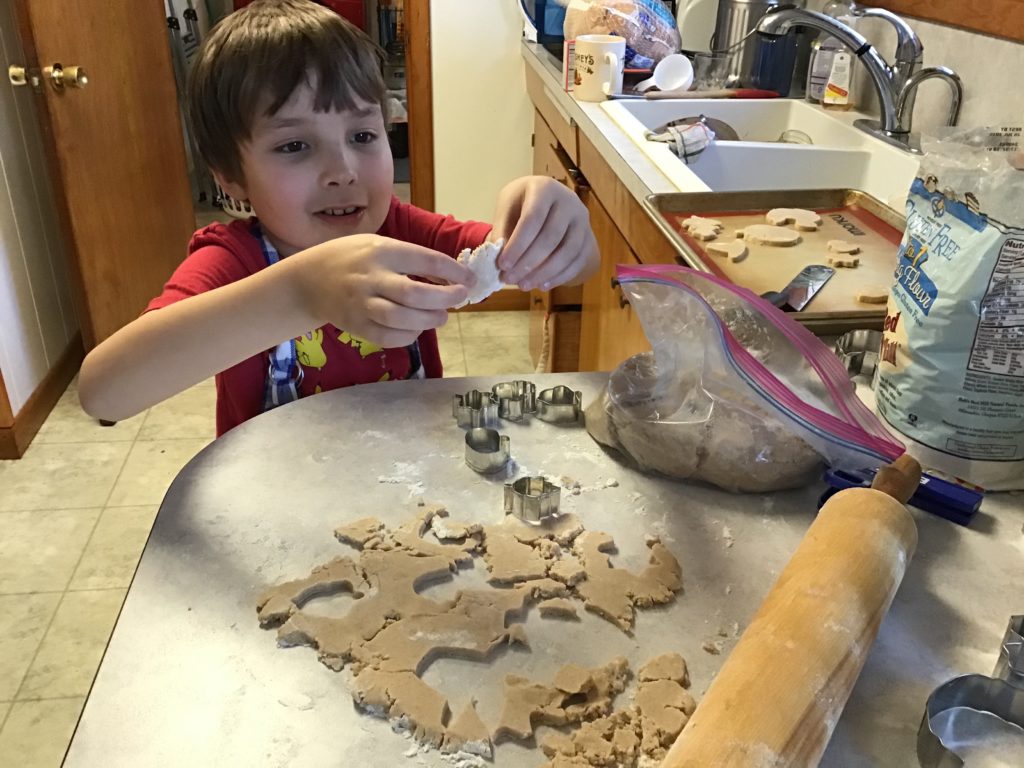 There's no school this week for Mr. Jake, so after his Mama took him to the dentist, he hung around with us for the rest of the day (and will be here all night, cause it's fun here:). We made cookies and will serve any that are left on Thanksgiving Day.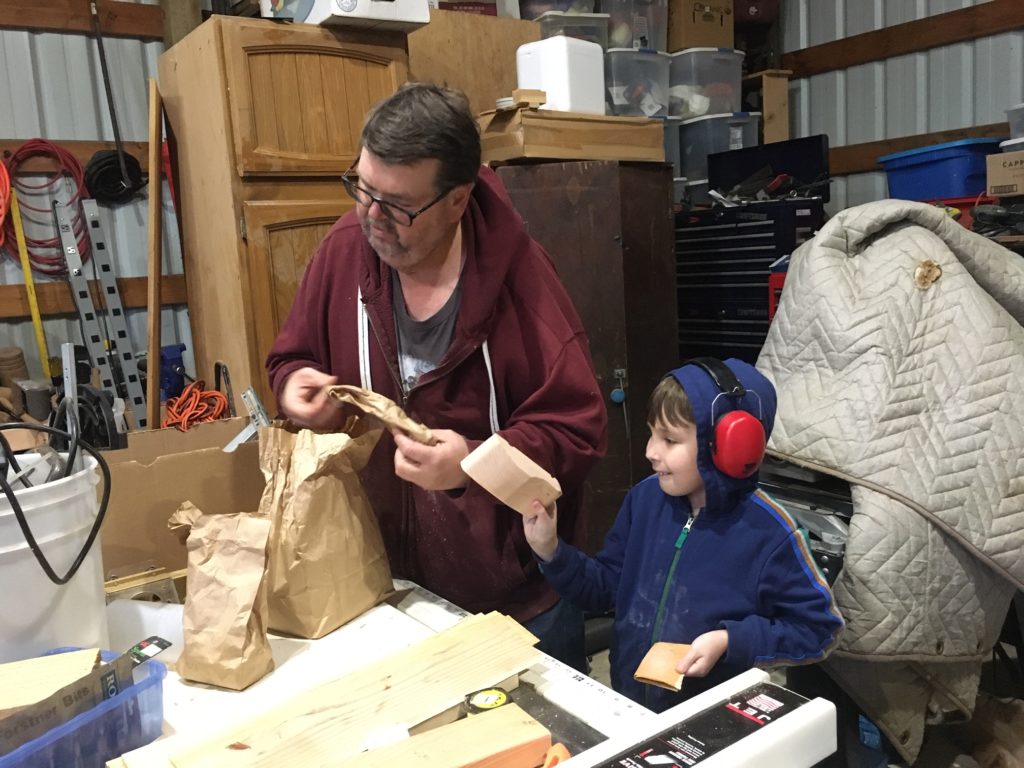 Then the guys went to the shop to work on a project.
It was a good, busy week. Now I'm spending time getting ready for Thanksgiving. I got a lot of groceries today. I caught a couple of mistakes, and ended up getting a small refund…I'm glad I checked my receipt. I got more turkey at 49c/lb because I bought over $50 of groceries. My freezer is stuffed. My fridges are stuffed. In a couple of days, we will all be stuffed. I'm looking forward to Thanksgiving Day–it's one of my favorite days.