Today, after a wonderful day full of family, friends and food yesterday, I feel as if I've eaten all that food myself! I've had a relaxing day today, and have not accomplished much at all. Don't you just love the turkey veggie tray my sister made? So cute!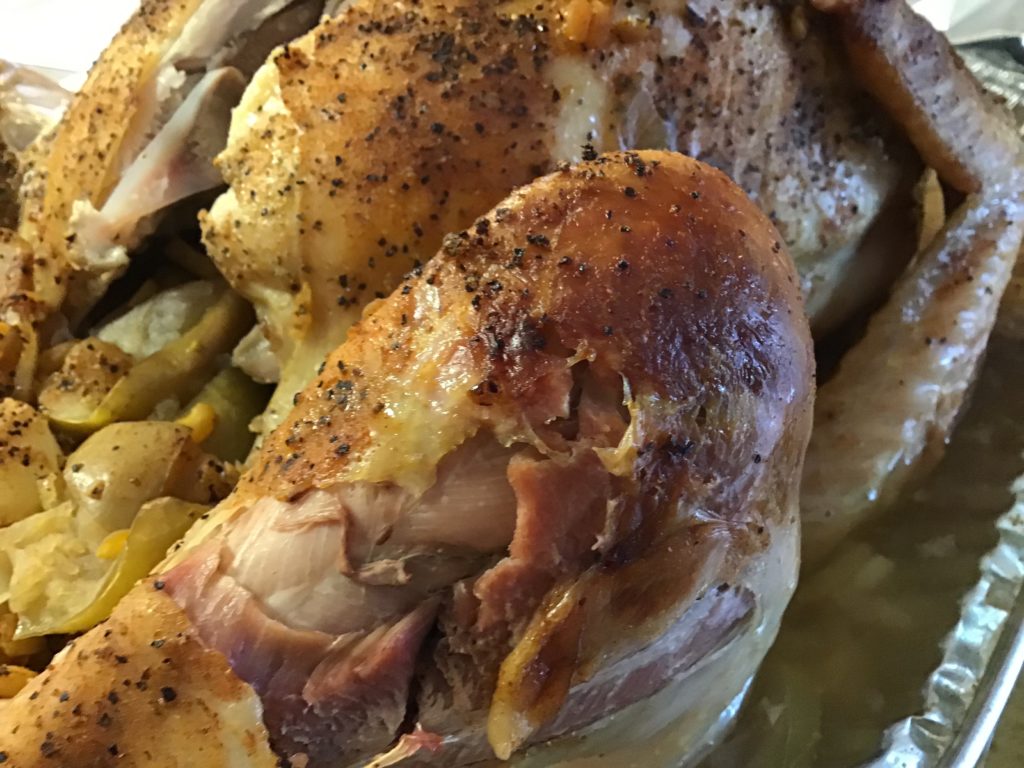 Rob cooked the ham and the turkey on the barbecues the day before Thanksgiving. He cooked them to perfection, as always.
Everyone brought food, including Lovana, who made a delicious salad. After I took this picture, she added sliced apples, some candied walnuts and some balsamic salad dressing. It was all eaten, which was quite a compliment to Lovana, as the table was groaning with delightful options. We had an eclectic mix of the classic holiday food with some Eritrean lentils and injera bread, tons of dessert, and assorted side dishes.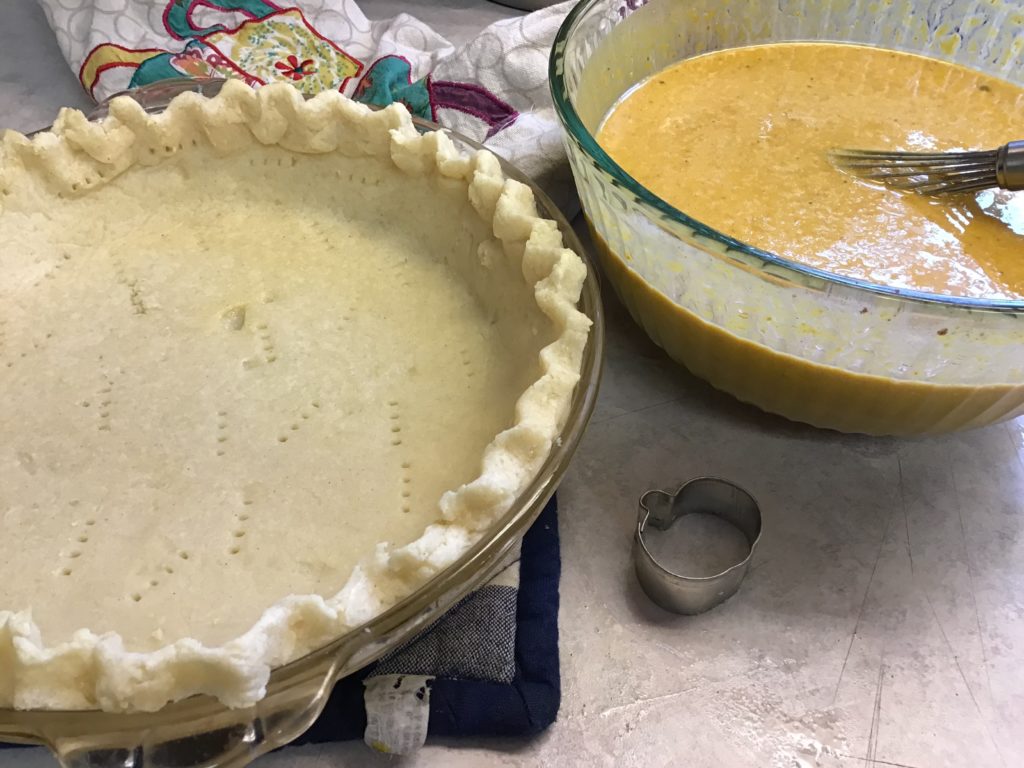 I made some gluten-free pumpkin pie. I struggle with gluten-free pie crust. It rarely tastes good when I make it. This time, it turned out! Yea:). The pie crust recipe was one my daughter found on-line. And, actually, she mixed it up. So, technically, all I did was roll it out and make the filling……so now you know the secret of good gluten-free pie crust…you need a Lovana at your house:)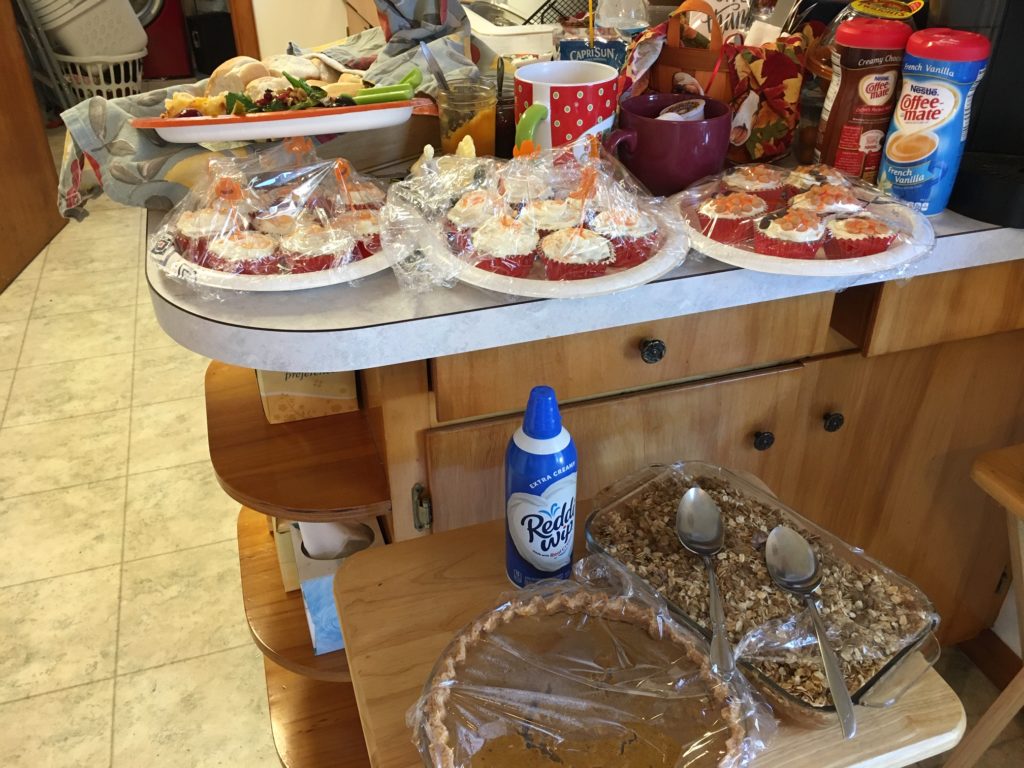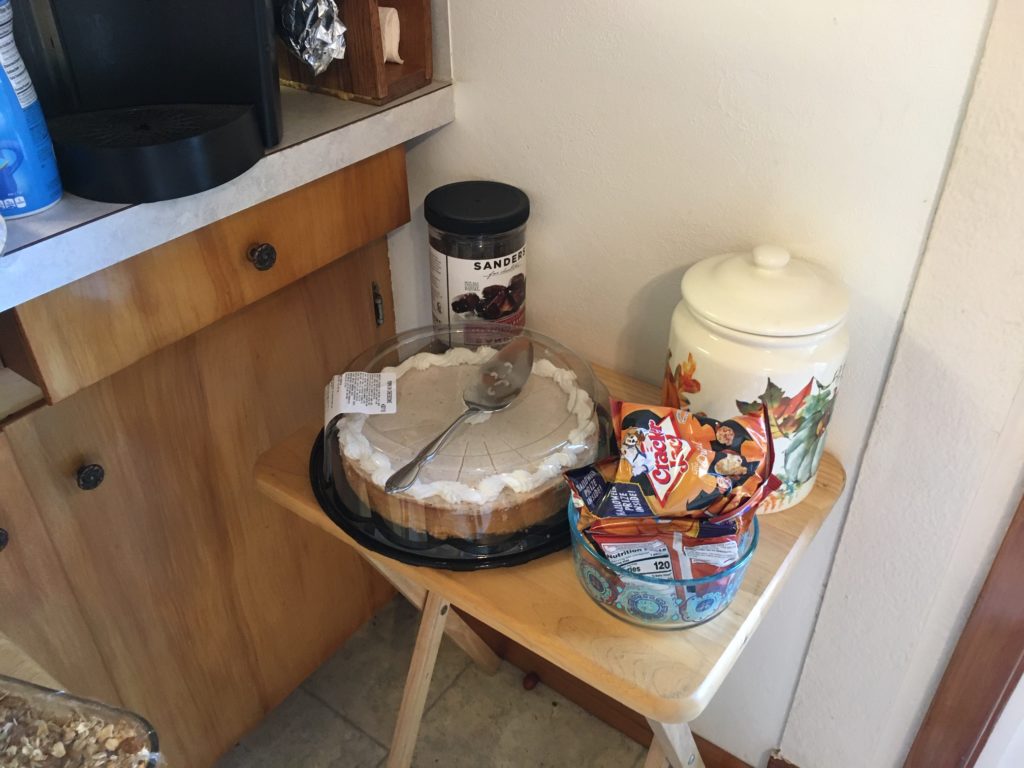 The cookies Jake helped make on Monday were in the cookie jar. My little friend, Danait, carefully put the Cracker Jacks in the bowl and then passed them around the room. She also passed the bowl of candy. One piece for you, one for my mouth–that was her motto. It was very cute.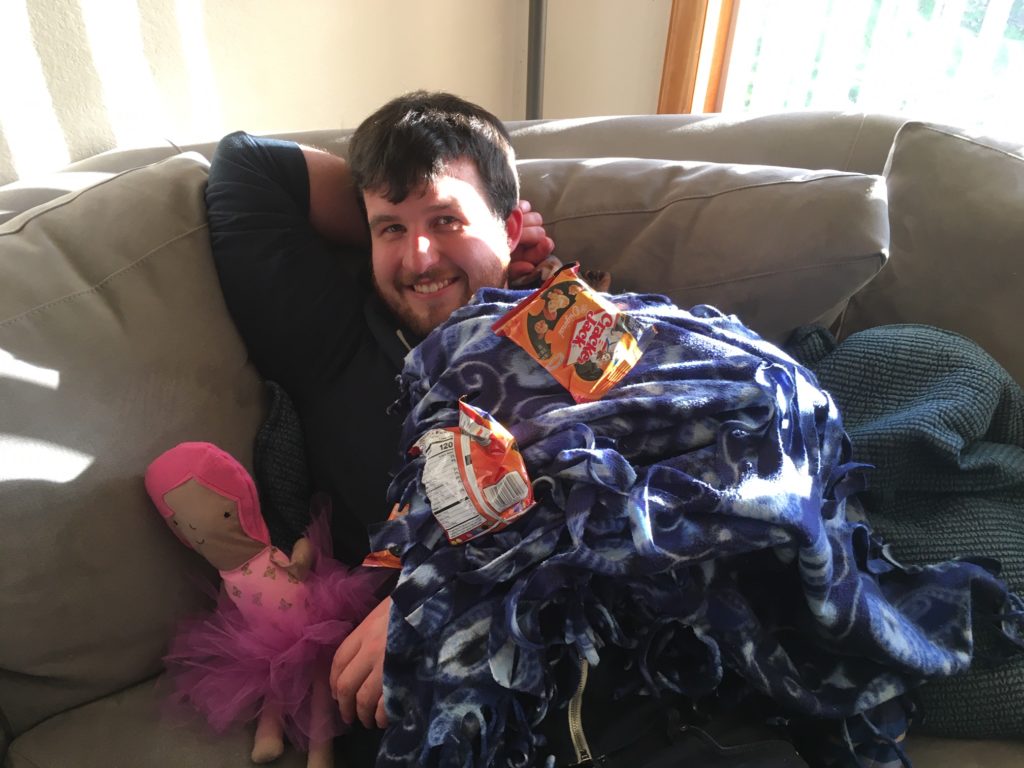 Everyone visited for a long time, and my good-natured nephew, Steven, was buried with all kinds of goodies by a laughing little girl…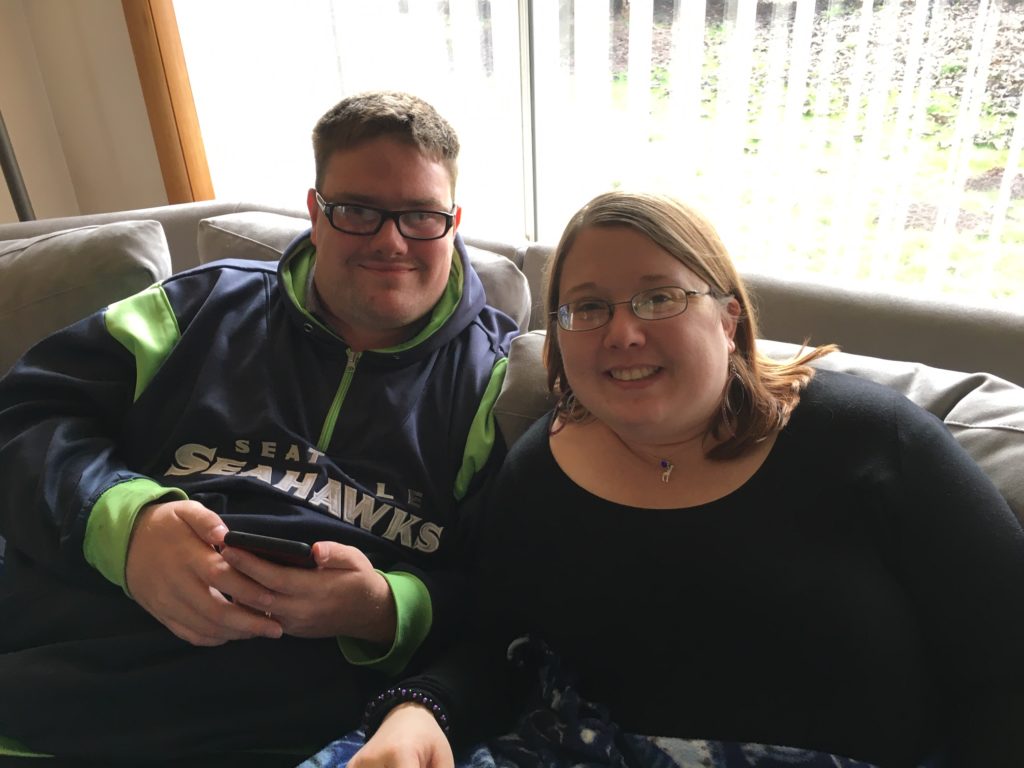 Everyone went home happy and well-fed. It was a great day. We have much to be thankful for on this weekend, and always. We had a few family and friends who could not join us, due to work, but we will catch up with them very soon, because Christmas is right around the corner….and it's only 3-1/2 weeks away! Yikes!