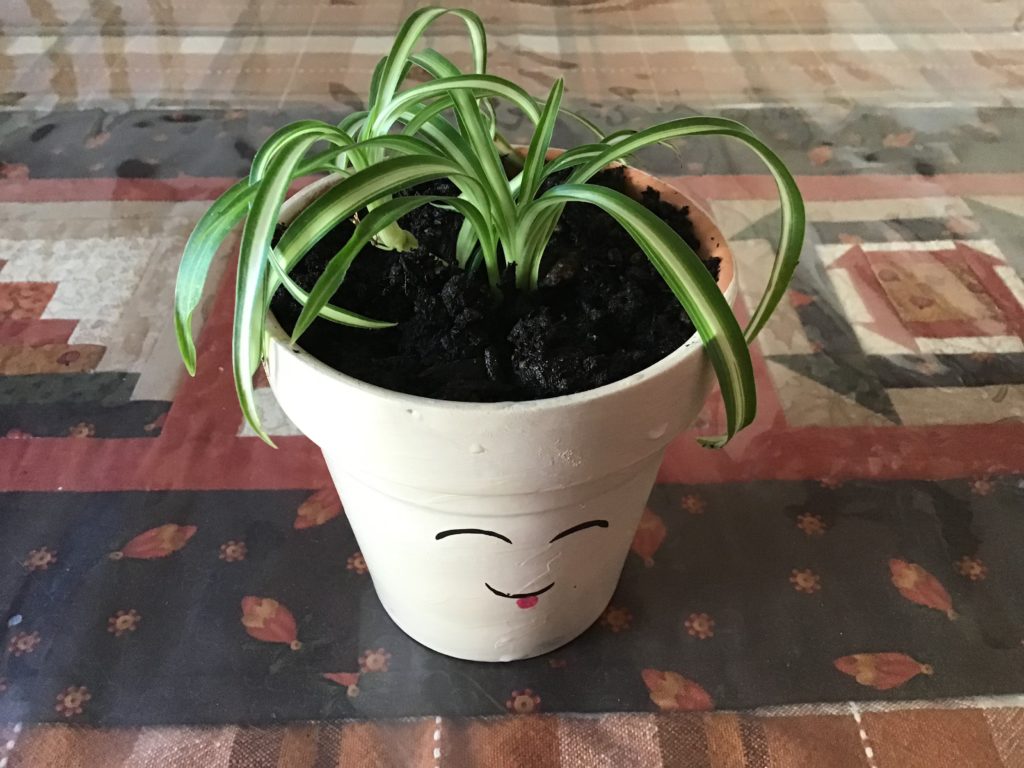 Patsy potted up a spider plant baby in a pot she painted and gave it to Lovana for her new house. She painted a few of these pots and so I expect she will be giving the other rooting starts new homes soon. I love how cute this turned out.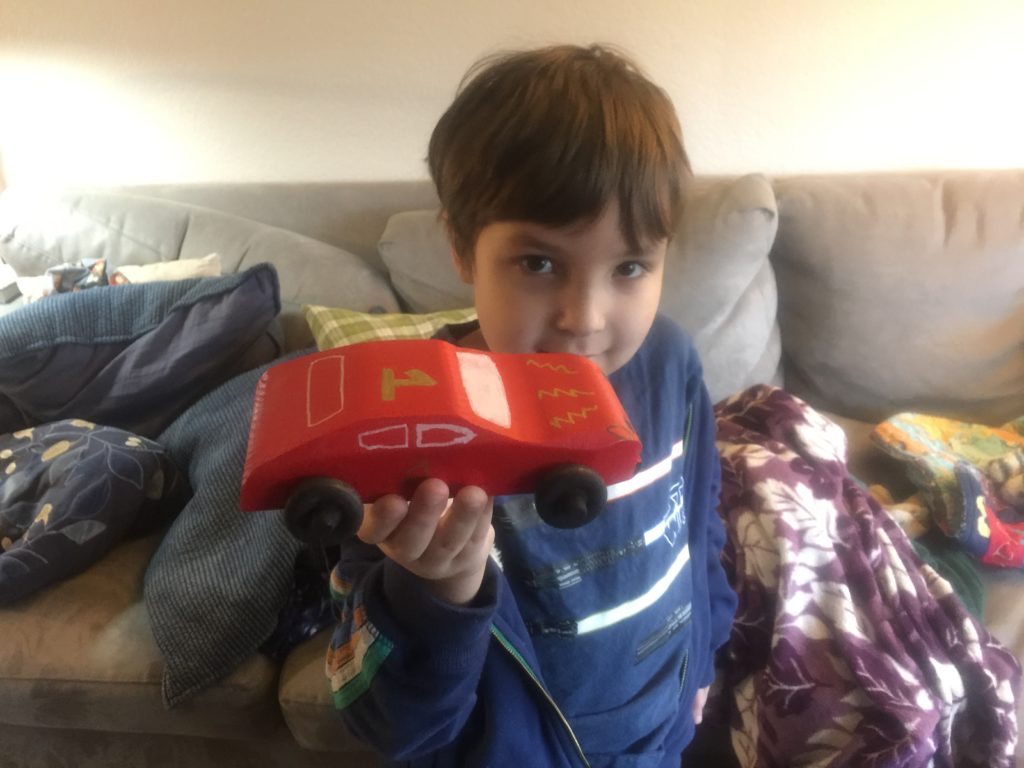 Jake and Uncle finished their woodshop project. They started it on Monday afternoon and by Tuesday morning, it was cut out, sanded and painted. It was a great, low-cost, but highly-treasured project. Because Jake did not have school at all last week, we were searching for some activities that would keep him occupied. We found several.
Jake's oldest sister, Caitlyn, took him, Michaela and Patsy to the new movie, Frozen 2. I had one lonely pass to the movies in my box, so I gave it to Patsy. She earned a few dollars to take with her, but I think her cousin bought snacks for her. It was kind of her to include Patsy.
It was double kind of her to take all those kids somewhere else than here on that day, Tuesday! My aunt, mom and one sister came over and we prepared for Thanksgiving by doing some cleaning, cooking and other prep work.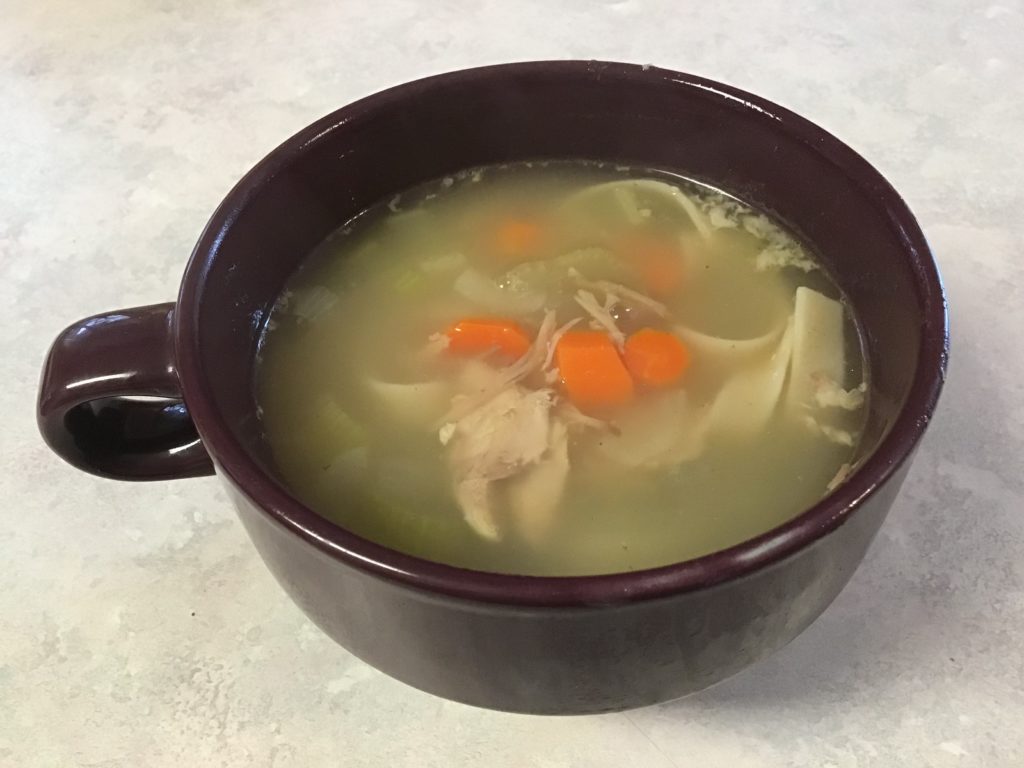 I boiled the ham bone and the turkey bones. I made turkey-noodle soup and froze some broth. I also made ham and white bean soup from the other bones. When Lovana was making a pie last weekend, we used some white beans as pie weights while she par-baked her crust. I was not sure they would cook well after being baked, but I'm happy to report that they worked just fine in the ham and beans.
We had overnight guests for Thanksgiving and used the camper as a guest house.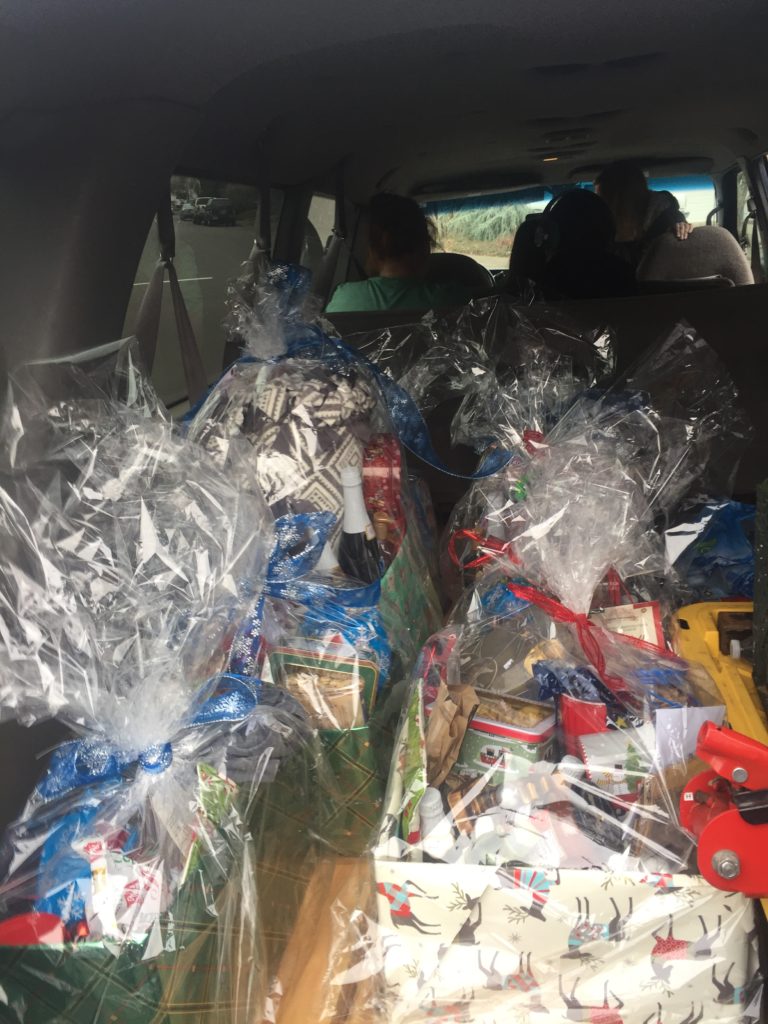 The 4-H club has been working on a project for a few weeks now. Saturday, everyone met together and put together 11 baskets (wrapped boxes) full of goodies that had been gathered. The older kids and adults have been working independently on projects such as food items, a jar full of blessings (papers with inspiring verses and sayings on them for people to draw one out and read), cookies, Christmas decorations, etc. Then, lunch was eaten and a delivery marathon was completed. All 11 were delivered to the pastors and other significant leaders from our church, such as the wonderful woman who heads up the children's ministries. The people were all delighted to receive such nice baskets from all the smiling children, and everyone involved felt it was super successful.
It has been very cold here and I've been enjoying burning my free wood in my wood stove.
I read a couple of Kindle books that I got for free. I also downloaded a new batch, choosing from books and a magazine that were included with Prime, which we use to watch t.v., for shipping, and occasionally a book or magazine. I was able to find a couple of Netflix movies for Jake to watch. Lovana gave Rob Netflix for Christmas last year, so I love it when I remember to use it!
I am gearing up for an extra-busy week with Christmas program practice 3 nights this week, and 3 performances on the weekend! Both Patsy and Jake are involved, and since Jake's parents work late on at least one day……. Yikes! I'm going to do some planning for meals and things today.