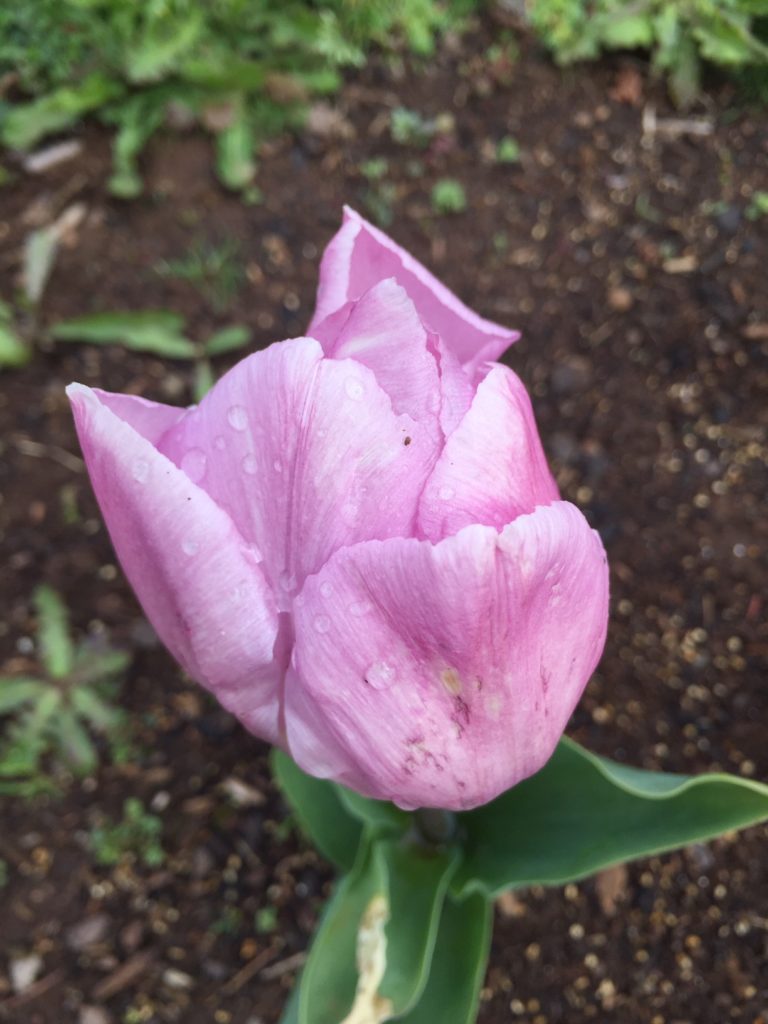 Although I was at home for most of the week, I certainly stayed busy! I was also able to stay frugal this week. We spent very little money.
Patsy, I and the dog went for a few walks around the neighborhood. We are enjoying the many blooming bulbs that are coming out day by day in our neighborhood. Patsy loves to take pictures of the flowers she sees on our walks.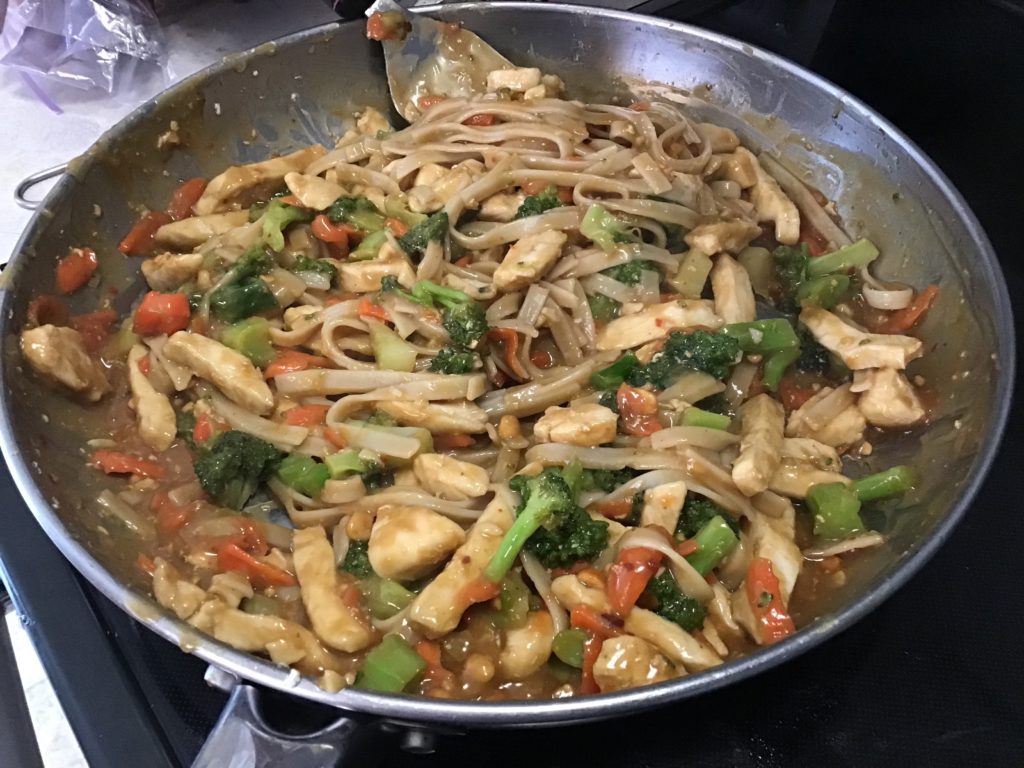 Rob and I decided this past week to limit our trips out even more, if that was possible. So, we decided not to grocery shop this past weekend. We have plenty of food. We didn't need to go out. There are a few things we would have liked, but decided we did not need at this time. We are making a list, and one of these days Rob will go out and get the entire list at once, but we are waiting a little longer than we normally would. He has chosen to do most of the shopping through this crises, since I do have a couple of strikes against me–I am a diabetic and they say diabetics are susceptible. So we are being careful.
I asked Patsy to look on-line and choose any recipe she found that could be made with ingredients we had on hand, and cook it. I'd love for her to come out of this situation with some positives, and one of those would be better skills in cooking and food management. Rob and I are doing the same–making meals out of the pantry/freezers/home preservation cupboards.
I did have to crack up a bit at a cooking show I watched. The participants were filming from their own homes, and making "pantry" meals to get through their stay-at-home time. Imagine my surprise when the ingredients included fancy olives, capers, and some other items that perhaps others have in their pantries, but I certainly don't! I'd love to see a show where they actually made food that an ordinary, normal person could make–that might be more useful to many–especially struggling people who are just trying to survive.
Patsy chose chicken-peanut stir fry. Since she hasn't had the cooking practice that some of the older girls had, she had a couple of questions about substitutions, but I helped her with that, and it came out amazing. If you try it, we used a package of frozen broccoli from our last summer's garden instead of fresh, and added 1 Tablespoon of cornstarch to the peanut-butter sauce. She also sprinkled peanuts over the top of hers. It was amazing!
We used the shop on-line, curbside pickup at JoAnn's to get some paint. We chose clearance paint, and took the colors they had. These were added to the little bits of paint we had on hand, mostly purchased for pennies at garage sales. They've been used all week for Patsy and Jake to make various projects.
Rob and I were able to work our normal amount of hours these past few weeks, even though the timing has shifted. I'm loving it! We get to work mornings and early afternoons some days and I'm home for dinner each day. We got to keep Jake overnight during the middle of the week, and did school with him both days.
I've messed up my wrist somehow. I really, truly have no idea what I did to it, but I've "been to the doctor" a couple of times over the phone, and then finally had to go in and see her, get x-rays, and bloodwork. (Still waiting for some of the results) It's a little bit better today, but this is day 9….Lovana came home both weekends and cleaned and cleaned for me, and Patsy and Rob have been holding down the fort, doing lots of chores while I do not….
But, I can do school, so we've done a huge amount of that this week. I can do a few more things each day, and hopefully, they will get me all figured out very soon! (They are baffled) I can do a few small chores. I can read aloud, and be with Jake and Michaela when they need care. I know I have little to complain about, so many more have much bigger problems. But, I'm not shy to say that I will be glad when I'm able to be back to my usual productive self:)