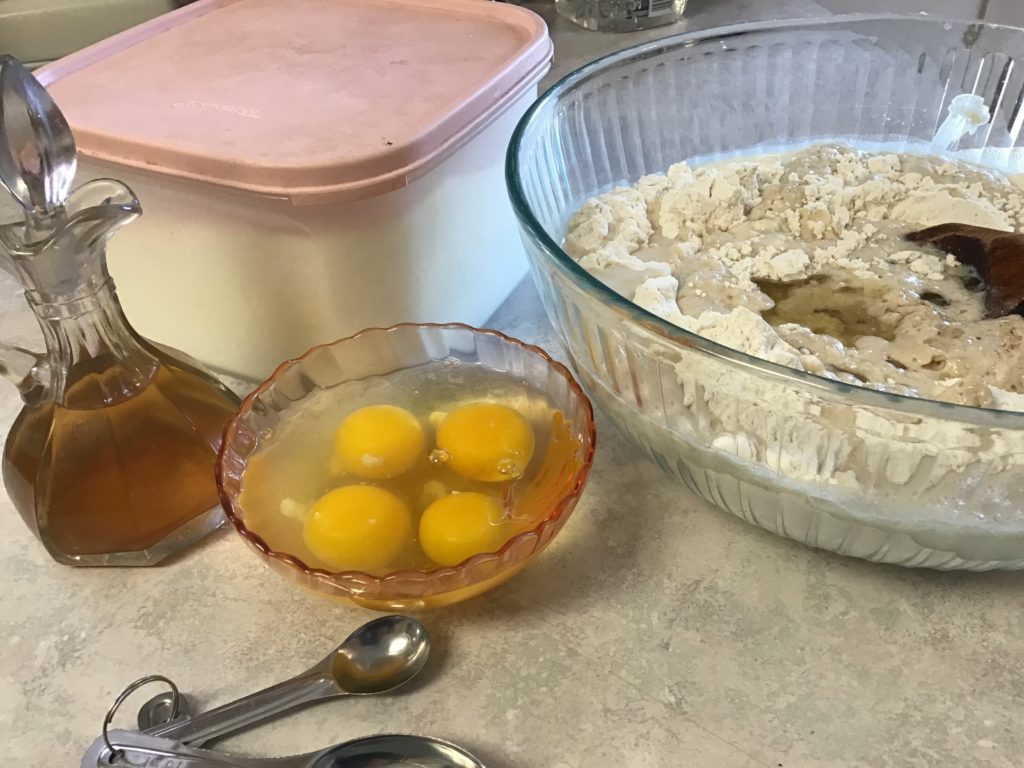 During the past week, I took the opportunity to use up some more pantry items that have been there for a while. One thing I did was make gluten-free bread and buns from a recipe I got from the internet. It used some gf flour for bread. I have enough to make one more batch, and I will certainly not wait too long, because it came out great!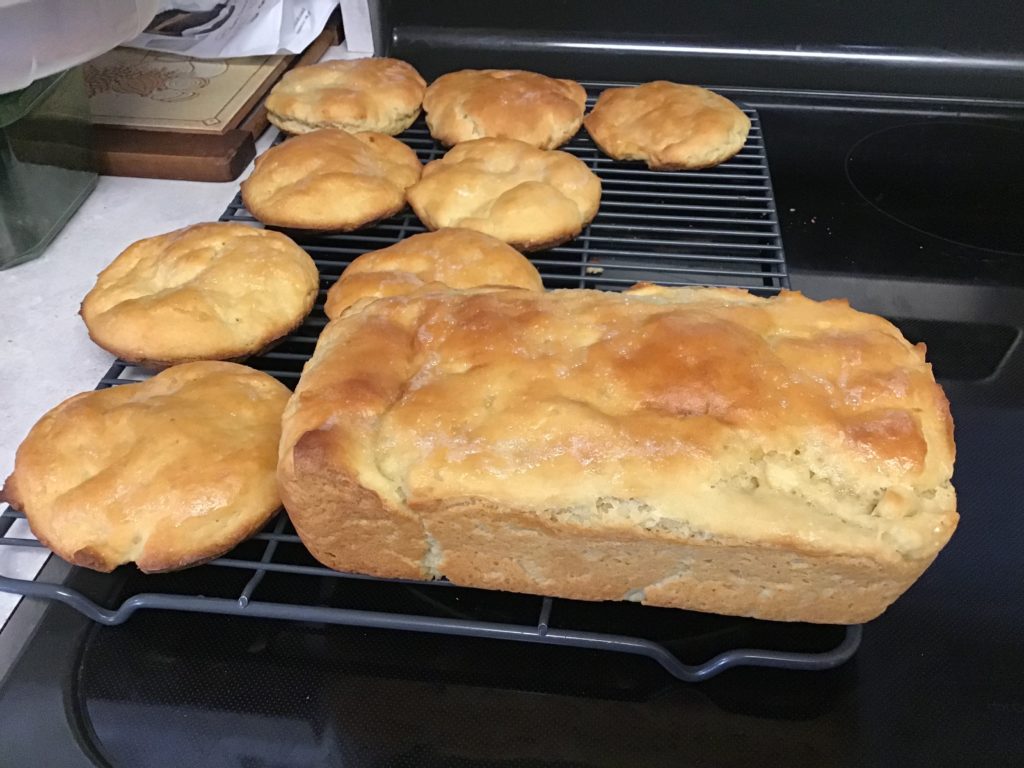 I don't eat a lot of bread, so I froze most of this.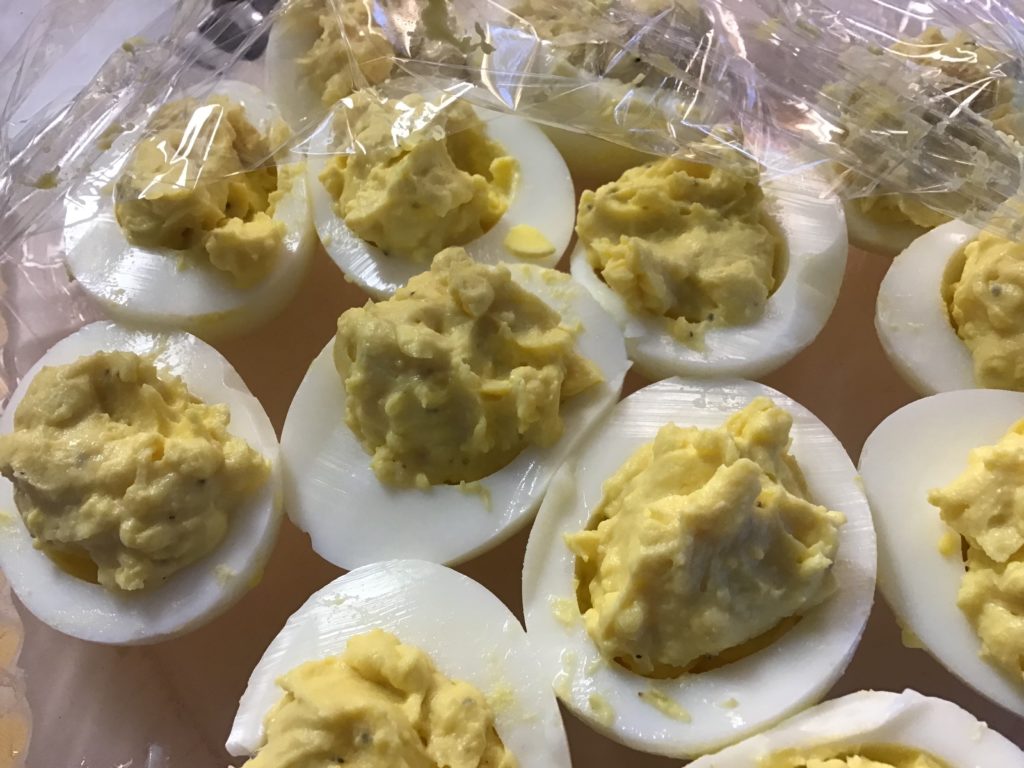 Rob hit the jackpot at Cash and Carry and got a bulk box of eggs. They were mediums and very inexpensive. We shared a bunch, and still have a lot to work with. Eggs are one of the things that have limits (2 cartons) and are often out at the store. So, we were delighted. It's not bothering us in the least that they are a little smaller.
He went out and got some groceries for us. It had been a couple of weeks. Things are more expensive than they have been, and many things are simply not there. Still, he was able to get plenty for us. I understand why this is happening, but it just makes me more determined to use the things I already have to the utmost, and to get that garden growing!
My small row of overwintered snow peas are blooming. I got the few garden rows weeded. It's still too early here to plant most things, but the hardy ones are up and growing well. I've picked a couple of small artichokes and more are coming along. There are a couple of volunteer lettuce plants that are growing rapidly in the sunshine we've experienced this past week, and baby lettuce is pushing up. I cleaned out underneath my blueberry bushes. Rob is saving sawdust and shavings from when he cuts wood with his saw, and soon we will spread that under those bushes.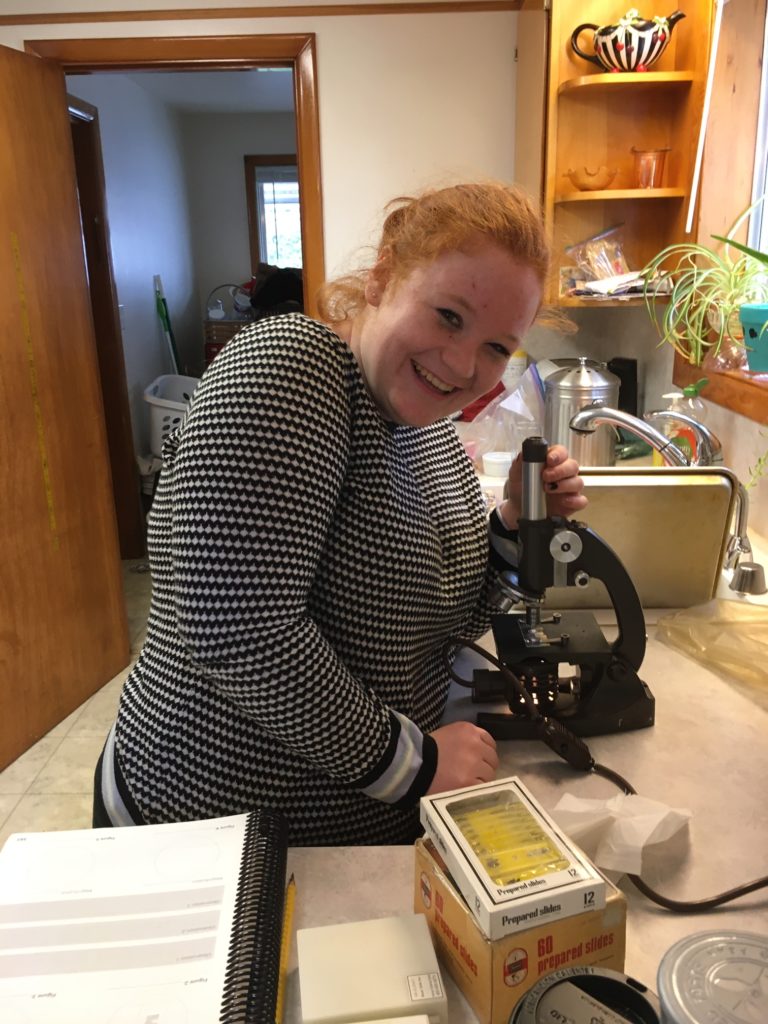 Patsy and I are spending quite a bit of extra time on the Biology course I ordered when this Covid-19 event started. She's loving the microscope work. This old microscope was a discard from Rob's college, and cost us $20 years and years ago, but works just great for us! I'm so glad we have it. It opens up a whole new world, that's for sure!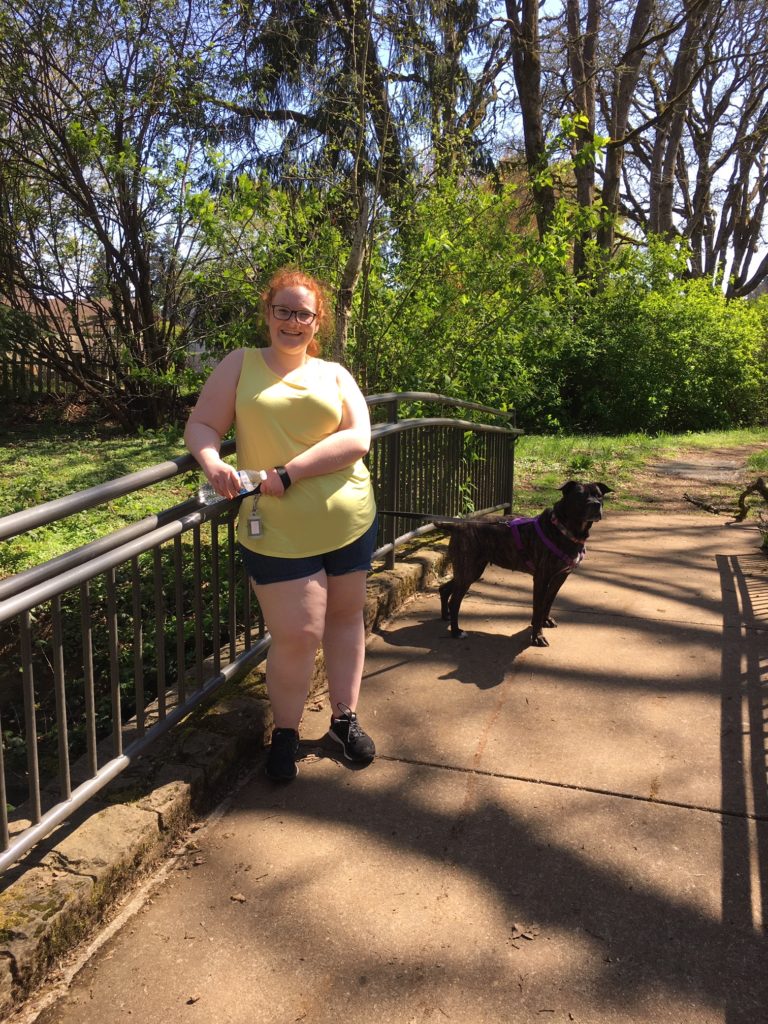 We've been taking lots of walks. We found a park that's not too far from our home that we had not visited before. It's small, but has a few paths to walk on. We just stayed far, far away from everyone else, and enjoyed our walk.
I've made a few masks, and my daughter made us some, as well.