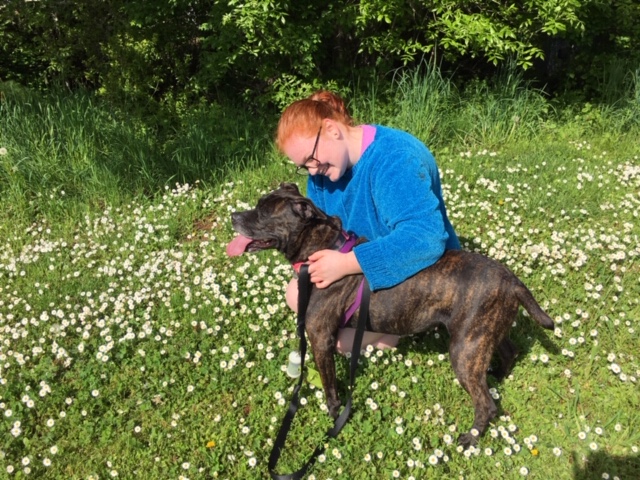 This past week was a nice one. We took several nice walks this past week. Some of the days were very sunny and we enjoyed getting out. We also received some much-needed rain.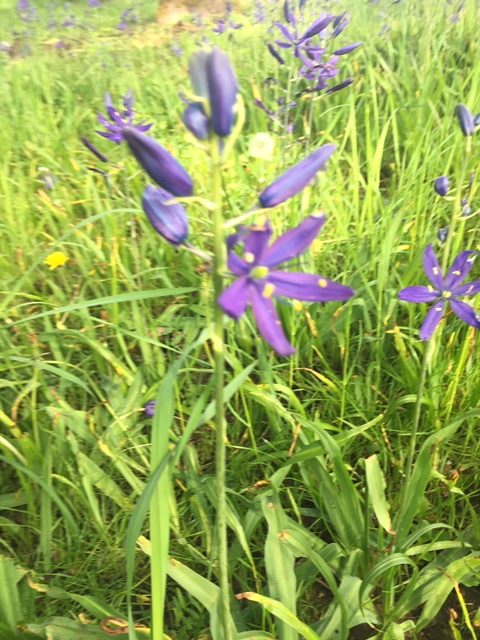 Patsy loves taking pictures of as many flowers as she can. These are Camas flowers. They were growing in a wild area in the little park we walked to with Jake the day we had him.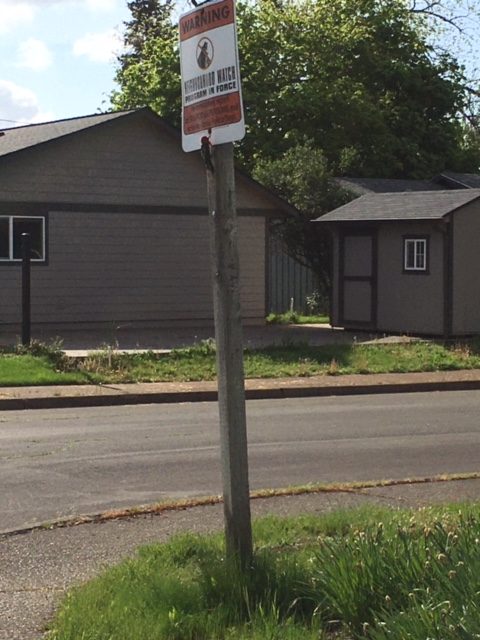 This woodpecker keeps coming around the neighborhood. He loves to rat-a-tat-tat on this sign, and on a metal plate up on a telephone pole near our yard. We were lucky enough to sneak up on him while we were on one of our walks. Jake loves birds, so it was a real treat for him.
Rob's cousin shared some food with us. She belongs to a gleaner's group and gets food regularly and had more than she needed. She kindly set aside some items that were gluten-free because she knew I eat that way. She also saved a large box of Keurig K-cups for Rob because she doesn't care for coffee and he loves it.
The other thing she gave Rob was a fully-cooked frozen turkey. I've never had one like that before. I thawed it out, removed all the meat from the bones and boiled them. Rob and I worked together and canned 7 quarts of turkey broth. We ate a lot of the turkey all week long, shared quite a bit, and I will make a turkey-noodle casserole to share with the rest of it tomorrow. I didn't want to re-freeze the meat, since it had been frozen once already.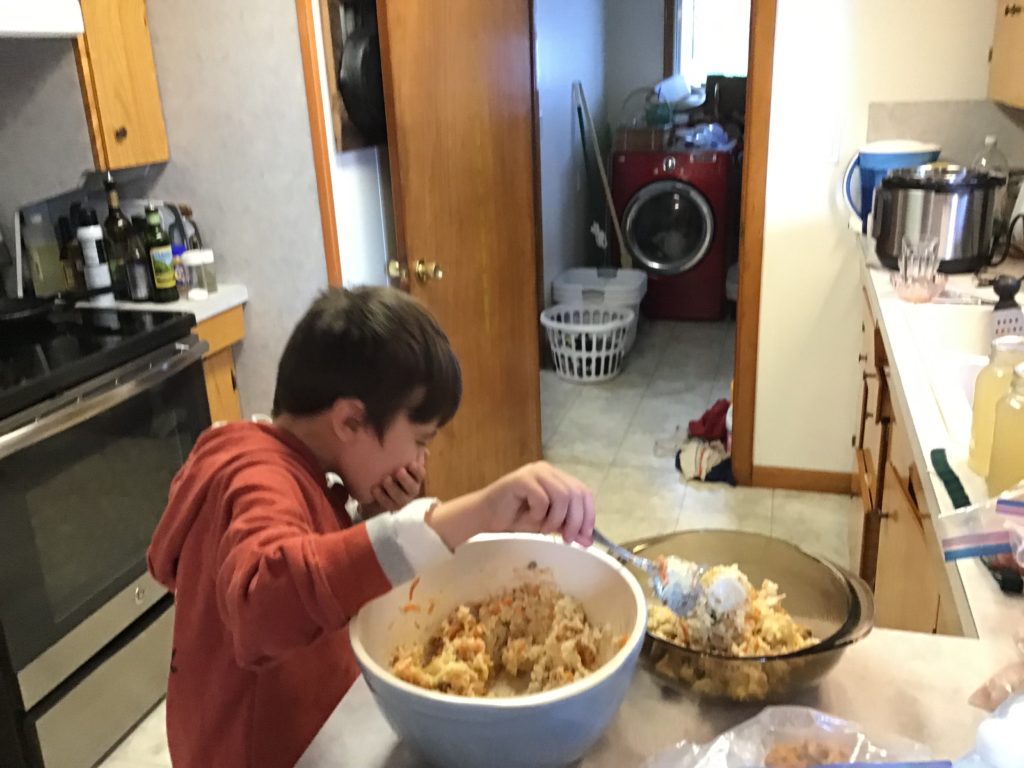 I did homeschool with Jake two mornings this past week. One thing we did was made rice casserole with some of the turkey. He ate a little bit, but I was informed that I don't make it right. His mama makes it right. I was informed that she cooks it for 2 hours. Yes, Aunt Becky, 2 HOURS! And, I put too many carrots in it. But, he ate some anyway, so It was a triumph. (I can't tell you how many times he's told his mama she doesn't make soup the way Aunt Becky does–it was her turn to be the best at something, so I teased her about it!). Any time we can get that boy to eat anything even resembling healthy food, it's a win.
Patsy and I got a good amount of schoolwork done, as well. She's only got 1 week of curriculum left other than the new Biology we just started and some math. I went ahead and sorted through old bins of school books and curriculum and was able to figure out what she needed for next year's work. I owned many of the books already, but there were a few I needed to get. We were able to order most of them used, and went ahead and ordered the rest. It was very economical since we had so much from previous years. Our plan was to be done with school now for the year so we could have time for field trips and extra garden work. It's why we started in August, but we are going to do a few weeks worth of next year's school since we are still on lock down here in Oregon. Might as well!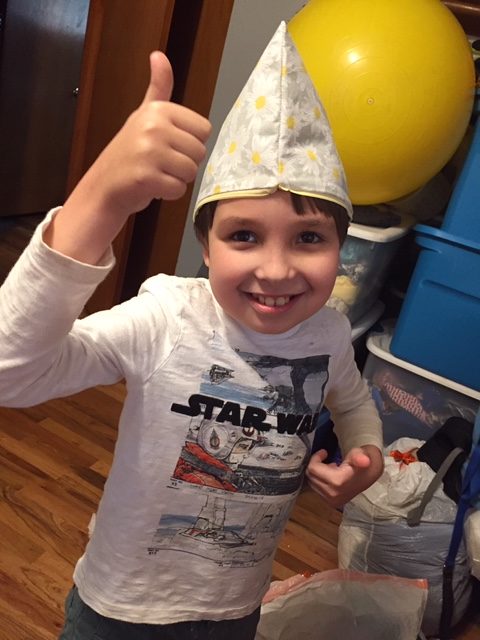 The kids are getting a little stir-crazy! This is Jake, wearing one of the zippered pouches Patsy keeps making on his head, being a "French fry man." He was playing he was working at In and Out Burger.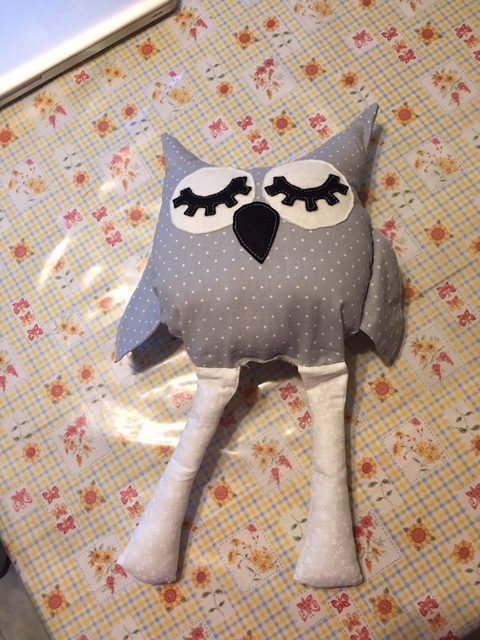 Patsy made another owl. This one will be put in a gift bag for a little friend and dropped on her doorstep. It's her birthday tomorrow.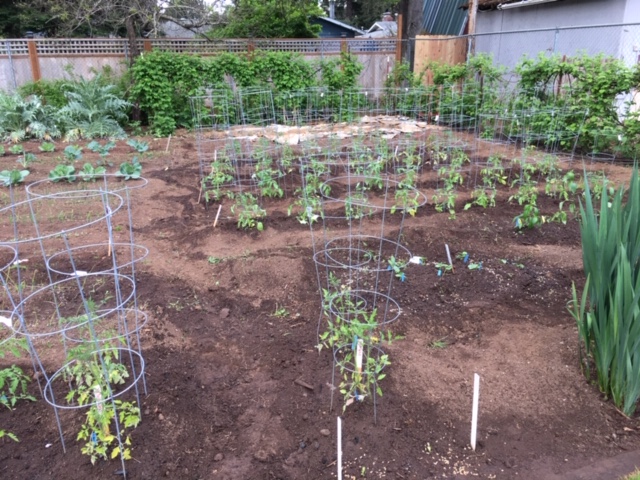 And, of course….the garden….the place I spent hours and hours this week. It's my happy place right now. I'm at home so much right now that I'm finding more time to work out there than ever before.