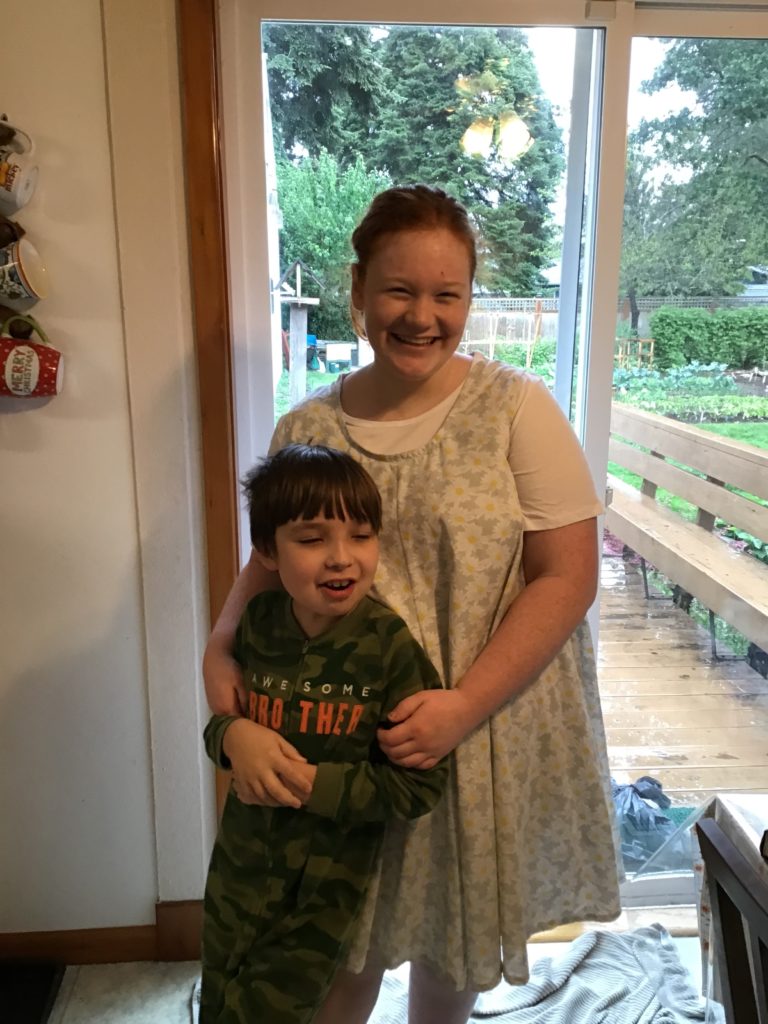 I used some of the cotton fabric we purchased for $1.80/yard to make Patsy a dress. She has been wanting a dress that twirls around, with lots of fabric in it. The price was right, so I used yards and yards to make this dress for her.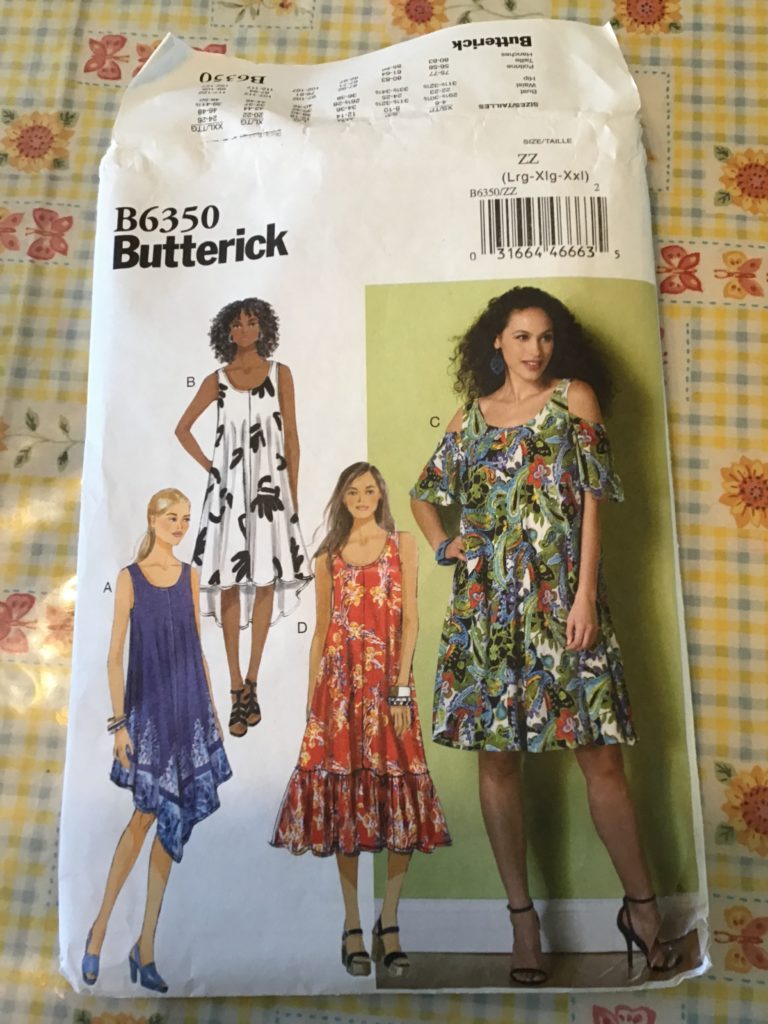 She chose view B, with the hi-low hemline.
This fabric is very thin, so it drapes well. I don't think a more sturdy cotton would work very well, but I do think a knit fabric would.
It was raining yesterday, so she decided to wear the dress with a white t-shirt. When it gets really hot, a tank top will do.