My sister and niece, Michaela, u-picked some strawberries for us and drove them by as a very nice surprise. Rob and I had just been discussing whether or not our patch at our house would yield enough for all the jam we wanted to make, and we had just decided to go pick a few, so it was a very timely gift!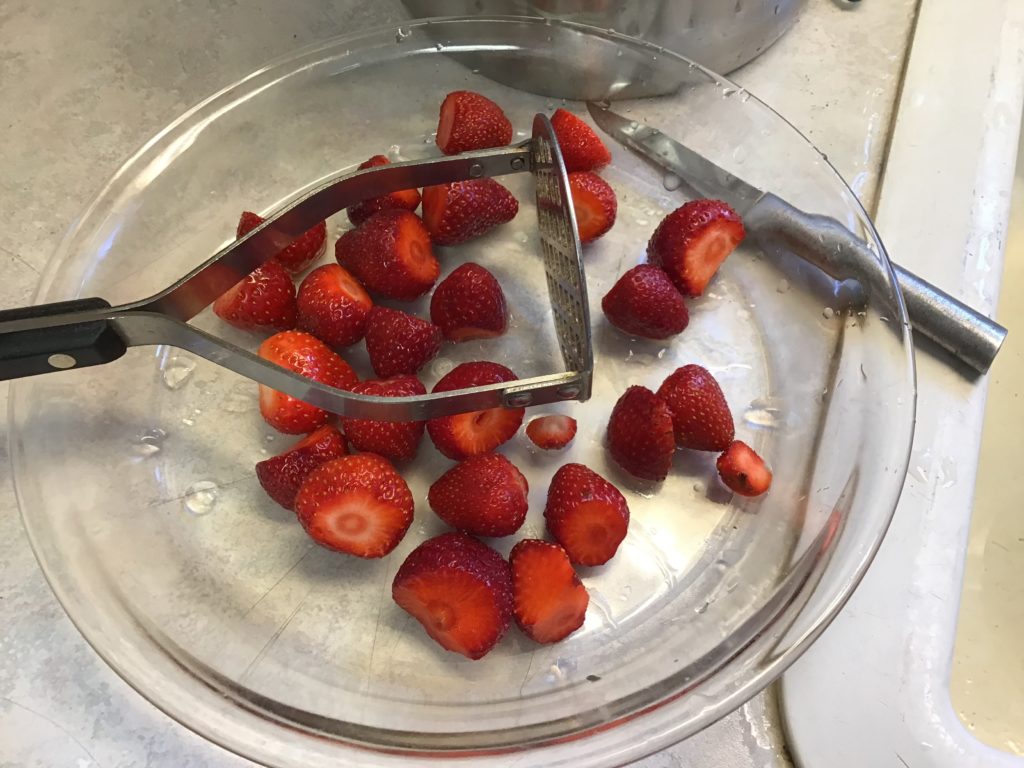 I used all the little odds and ends from our patch, plus some I froze, plus the ones they brought and made 18 jars of jam.
My friend, Jeannie, sent me some Tattler, reusable, canning jar lids. Because I've never used them before, I used one in this batch. I followed her instructions, did not tighten the ring very tight, and as far as I can tell, it sealed nicely. I only did one jar in case I got it wrong, but it worked! I appreciate her thoughtfulness, as I don't think I would have had the courage to try these without her encouragement.
She also sent Rob some seeds for various greens she saved from her garden. He chose a few and already has little babies sprouting in the greenhouse to plant out when space frees up in the garden. He's excited to see what grows.
I am picking a small bowl full of berries every few days from our patch. We are eating those fresh, and I've been freezing a few here and there. It's very easy to just add to a bag of berries until it is full, and transfer it to the big freezer so not a berry gets wasted. We use the frozen strawberries for smoothies during the winter.
I picked raspberries, strawberries, green onions, lettuce, snow peas, cabbage, boc choi, cilantro, and thinned out a few collard green plants from my very small planting. That is a new vegetable for us, and it seemed a bit tough in Rob's stir-fry. I'm going to do some research and see if I need to cook it differently.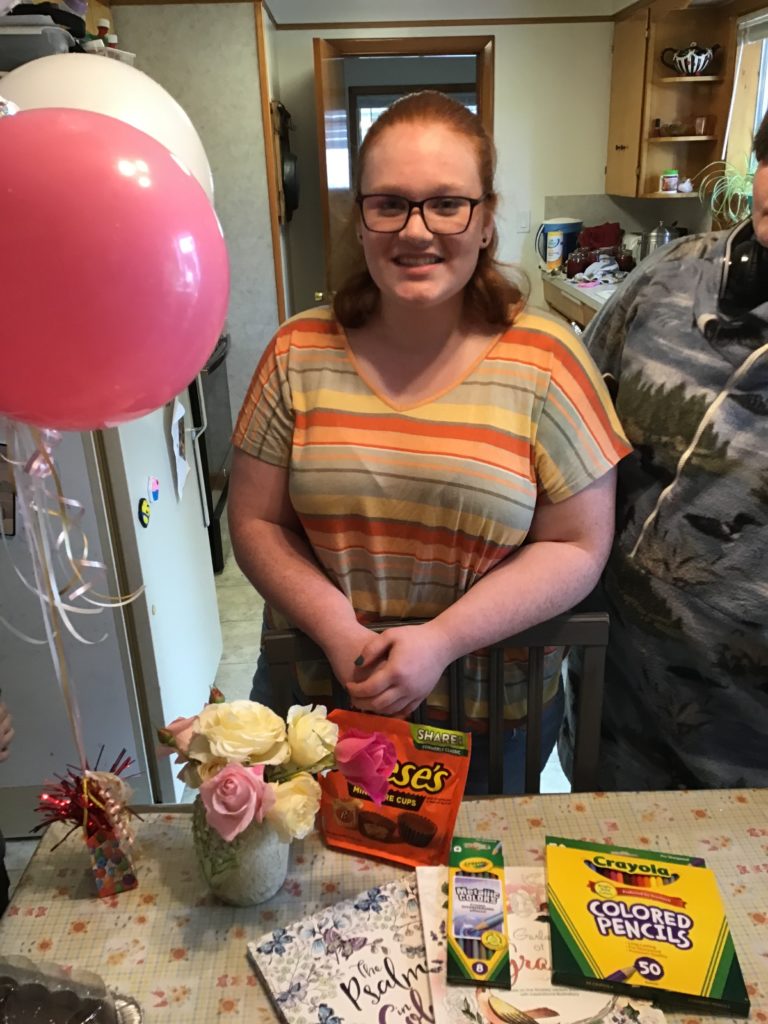 Patsy had her 16th birthday yesterday. She felt very spoiled as 3 different groups brought her treats, flowers, and gifts and left them on our doorstep. I made a chocolate cake and thankfully we let her start it Saturday night, since another friend brought a cake and ice cream over on Sunday. She and Rob drove out for a Little Caesar's pizza Saturday and I made tacos on Sunday.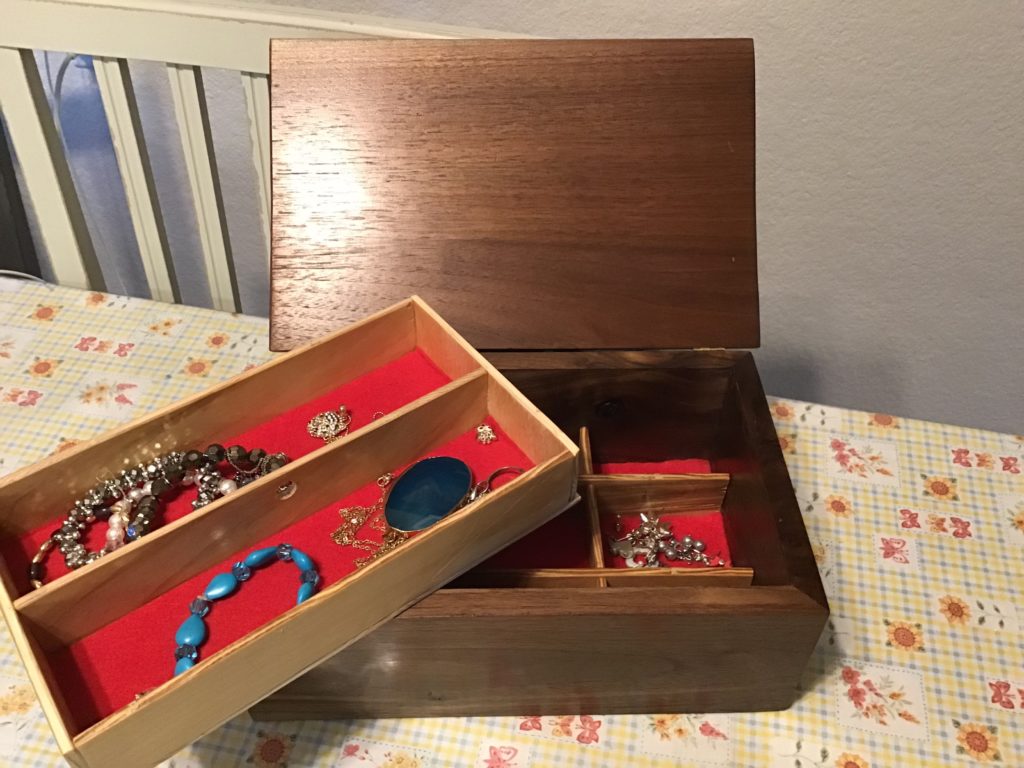 Rob made her a jewelry box. The brave man also did the ear piercing she asked for by ordering an ear-piercing gun off the internet and doing the job. He's much, much braver than I am, but it was the only way we felt comfortable granting her birthday request so we had to get what we are calling "Covid Creative."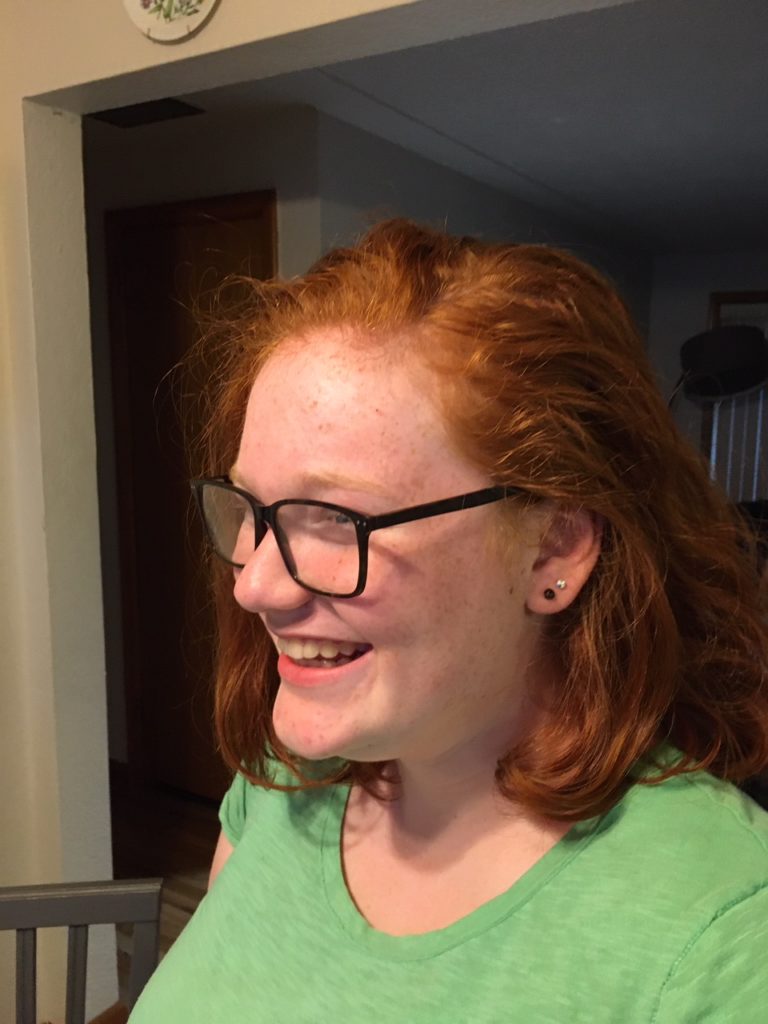 Now she's got that little second earring right above the one she got when she was very, very young. It's what she has been wanting for the last several months for this birthday, so….whew–he found a way.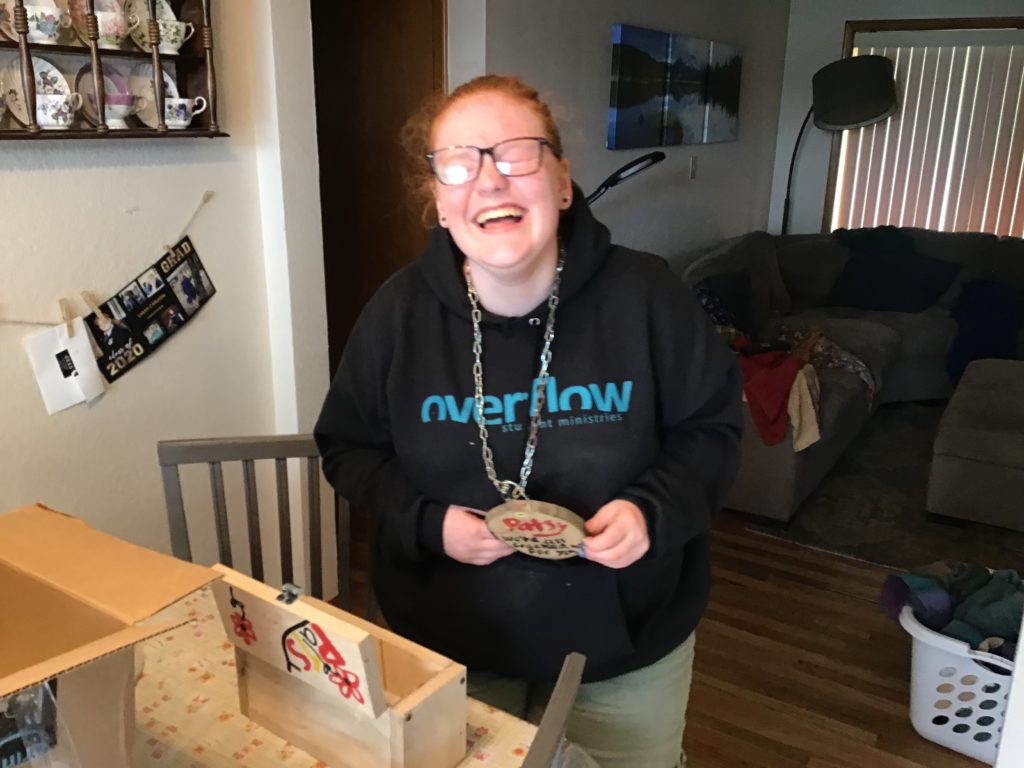 Of course, he had to play a trick on her first. He made a very crude jewelry box with garish paintings on the top and a necklace made from a rusty chain and a wood disk with her name and other words on it and wrapped it elaborately. When she opened it, he told her she had asked for jewelry and a jewelry box. Then, he gave her the real gift which was out on the porch. She about died laughing.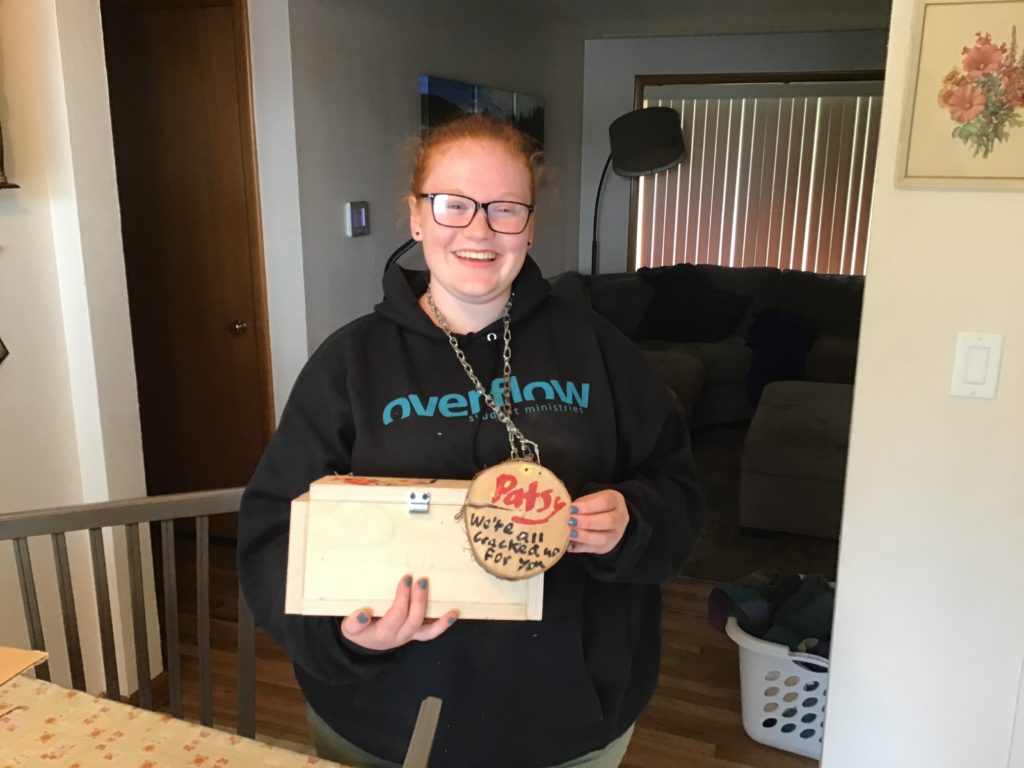 I do think we are making memories that will last far beyond Covid19. It's different. That's for sure. But, at least she will have a story to tell her whole life long, about these unusual, strange, but sometimes wonderful, times.