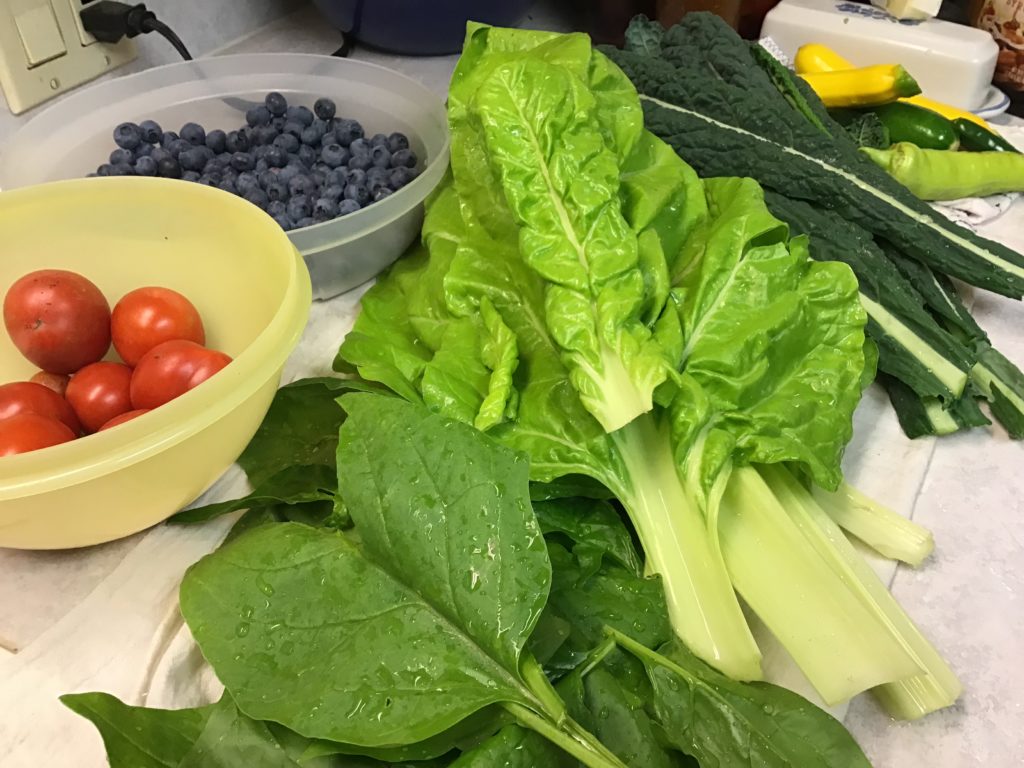 The garden is really starting to pump out the produce. I'm having to spend more and more time picking and dealing with it all! What a wonderful "problem" to have:)
Most of these greens were chopped up and put in baggies in the fridge for Rob to stir-fry for his breakfast scrambles. The bowl of blueberries was full last night. I guess everyone was super hungry for blueberries!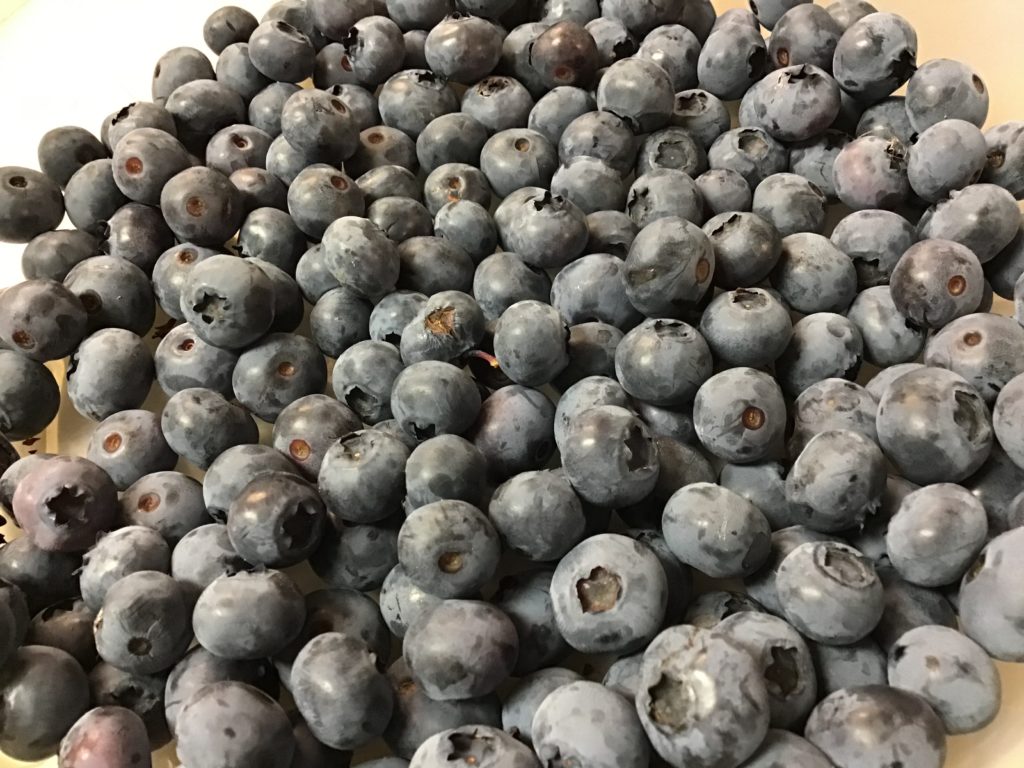 In the past, I've had trouble with these blueberries being too sour. My mom suggested that maybe I was picking them too soon–so I waited 2 weeks longer than I have in the past, and picked very carefully. They are nice and sweet! There are a lot more out there and I will start freezing some soon, but we might as well eat what we want while they are fresh because we won't get that chance again until next summer once they are gone.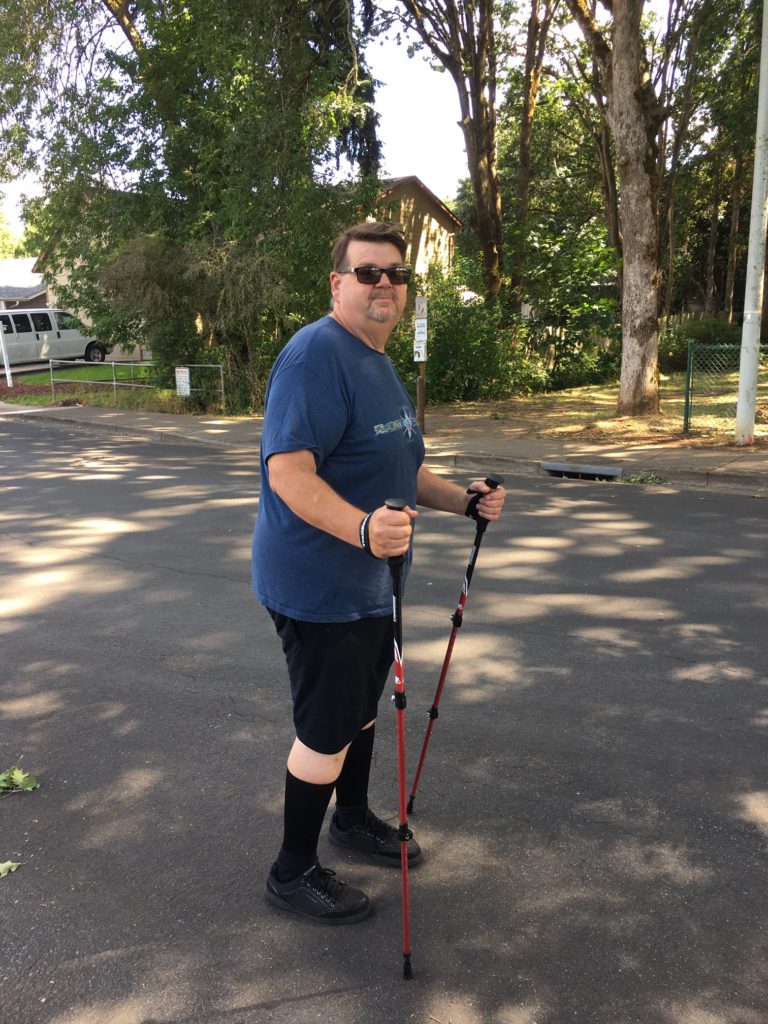 After Rob wore the tips off his walker by taking so may walks, he changed over to trekker poles as he was starting to make gouges in the floor. He is going out 2-4 times per day for a walk, with company, and with all the trips added up, went about 2 miles yesterday. Today marks 1 week since his surgery. I'm completely amazed, but so happy. He hasn't been able to walk this much for years.
I have family members coming in Monday, Wednesday, and Friday to help me out this week. It's so nice of them to come, and we plan to garden, do laundry, and things like that.