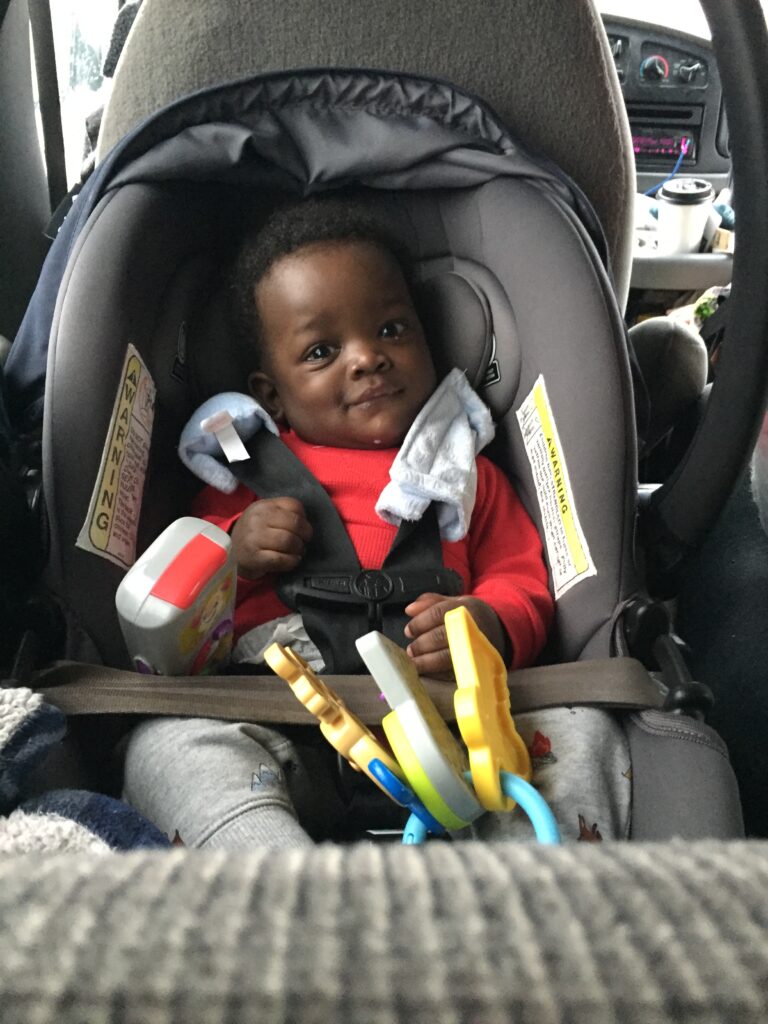 Let's see…..a choice between a picture of my super cute grandson, or 2 kind of ugly turkeys…….hmmmm……no contest–baby wins!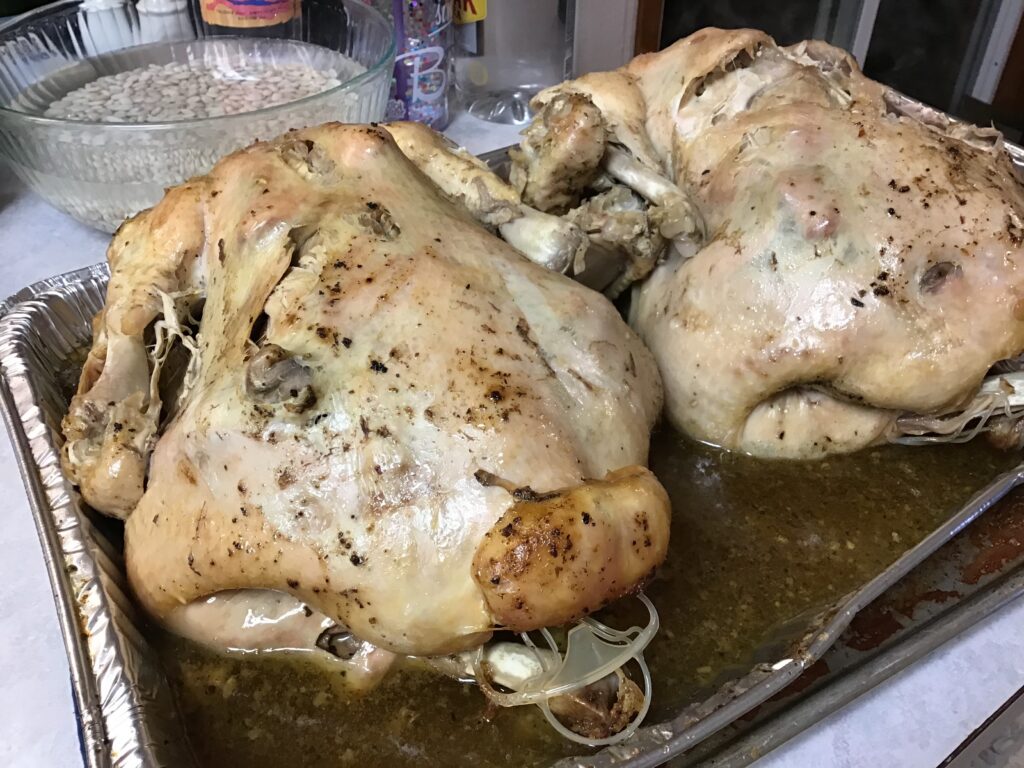 Back to the turkeys, then….. Rob found 2 fresh turkeys on clearance yesterday. We baked them both, boiled the bones and made tons of broth, and stocked the freezers with broth and turkey chunks. We did not make turkey for Christmas, so saved some out to eat.
I made a turkey-rice soup while I was at it. I also boiled the ham bone and then filled the crock pot with ham and beans. I do have a menu plan for this week, but I will save several of those meals for next week. In January, I always try to eat a lot from the pantry and freezers, and I plan to do the same this year, so it will nice to have a few meals already planned.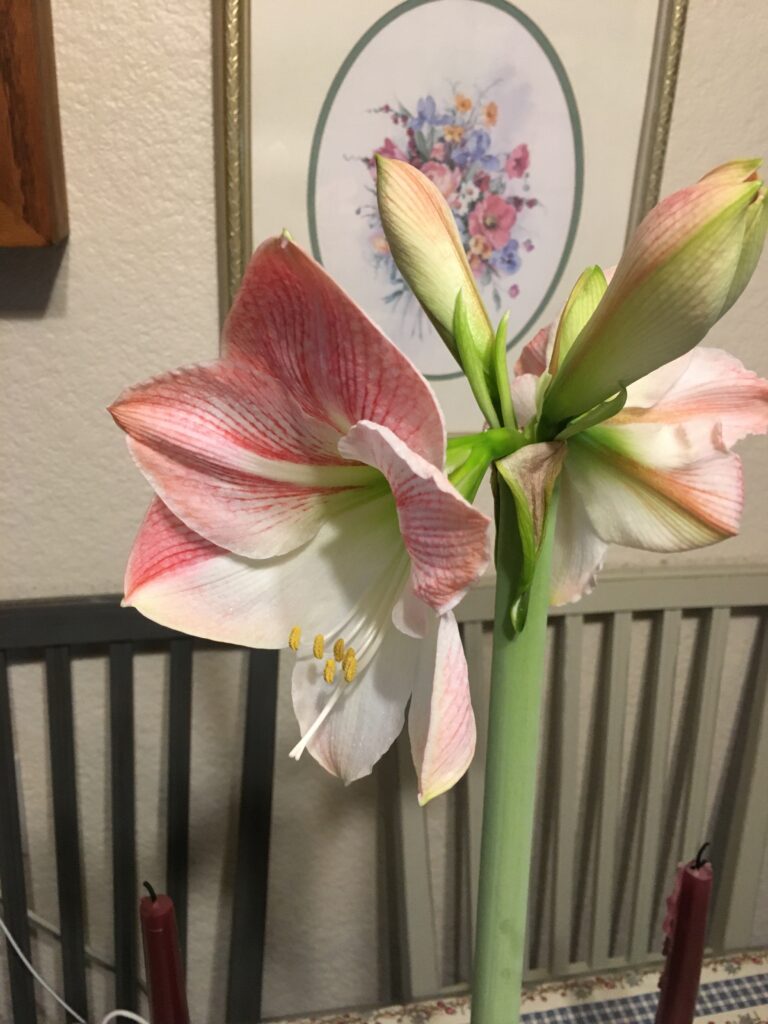 My amaryllis lily bloomed, just in time for Christmas. We've been enjoying watching it grow all month.
This week was very full of Christmas. We got all the presents finished and delivered in a timely fashion, and had short visits with some. We decided to drive to the beach Christmas Day. The weather was not very good, but we didn't care. We had a great time. I took a short walk, and Rob and Patsy walked down to the beach to look for rocks for a little while. We took all of our own food, changes of clothes, blankets, towels, and pretty much everything else we could possible think of, knowing no stores would be open. Of course, we didn't need any of it except the lunch, but, hey….it's 2020. Better safe than sorry!
Contrary to what happened to others, 2020 was not the worst year I've lived through. After all, Rob had a life-changing hip surgery, some other people I care for had medical things that literally saved their lives, and I had an amazing gardening season. Although I know several people who had Covid, none of them caught it badly. I have a lot to be thankful for.
I hope you all had a wonderful Christmas, and are looking forward to the new year as much as I am. I always love January. It always feels so fresh and new. I'm excited to see what it has in store for us:)