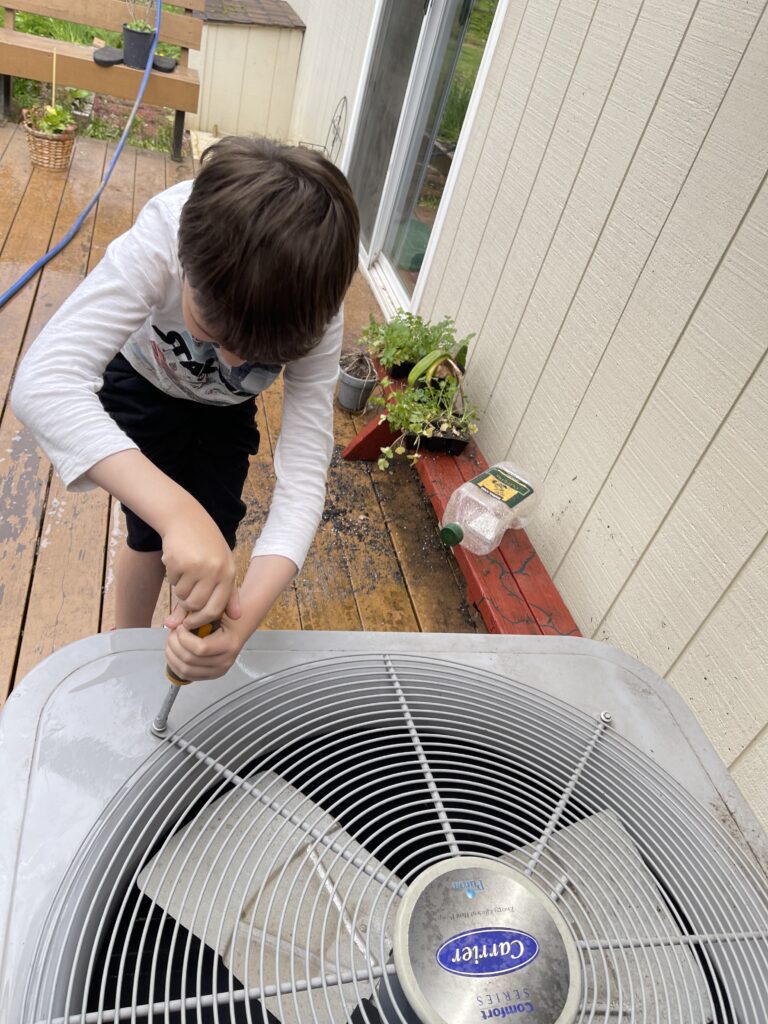 Rob, with help from our nephew Jake, cleaned out the heat pump. He noticed there was so much ash and smoke from last summer's wildfires he was scared to use it without giving it a good cleaning. He called at least one person to possible come do it for us, but they were unavailable, so he watched U-Tube videos and did it himself. Now when it gets hot, we will be ready. Doing basic cleaning and maintenance on our things saves us a ton of money, as they last longer. Doing it himself saves us even more, but it isn't always possible, even for Rob. I'm glad it worked this time.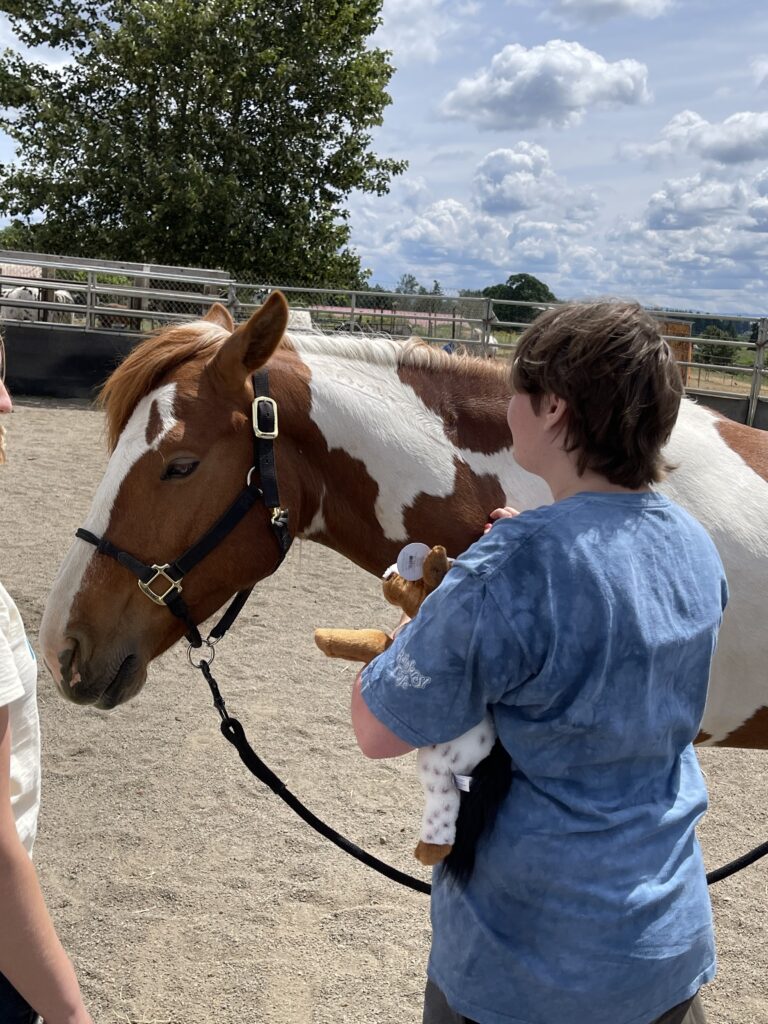 Rob took Michaela, our niece, to see horses twice this week. She loves going places and doing things and this is a totally free activity, other than a little gas, as both places were at friends.' He's always looking for fun things for them to do and is always excited when he finds good activities.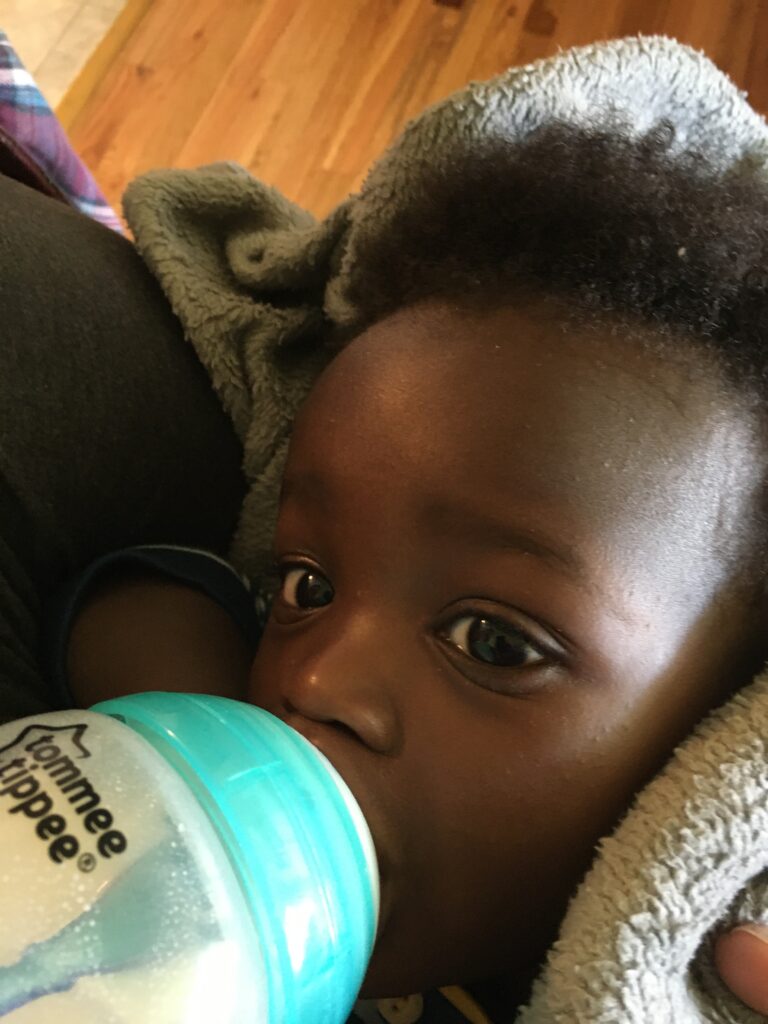 This past week, we mostly finished planting the garden. I worked a couple of long, hard days doing that. I didn't take pictures because there's nothing to show–the seeds aren't up yet. So you get pictures of my other obsession–the baby:). There are a few small things to finish, but the bulk of it is done, and I'm not sorry it's raining today. We need it badly.
I got into the flowerbeds a little bit, but there's a lot left to do on those. The weeds will wait.
I cooked quite a bit as we had meals to deliver to a couple of places, plus our normal cooking. Patsy has been in a mood to cook, so baked brownies, lemon bars and lemon-poppyseed muffins, twice. Rob has been BBQ-ing everything in sight, so it was a group effort.
I spent quite a bit of time taking my rotation with a family member who is recovering from surgery, and we scheduled out the next bit of time as well on a Zoom call with the family. It's one good thing that has come out of the pandemic–we just set the time up and all got on there and said which days worked for each one of us, then sent out the schedule via text. Now we know who goes over there and when, who cooks, who takes to appointments, etc. all without leaving home. This should eliminate people being scheduled on days that they are already busy and having to trade, but we can trade if we need to. It's so nice to have several of us able and willing to take turns and to be able to choose convenient times to do so. And, it's been great to have so much time to visit with that person more than I usually get to.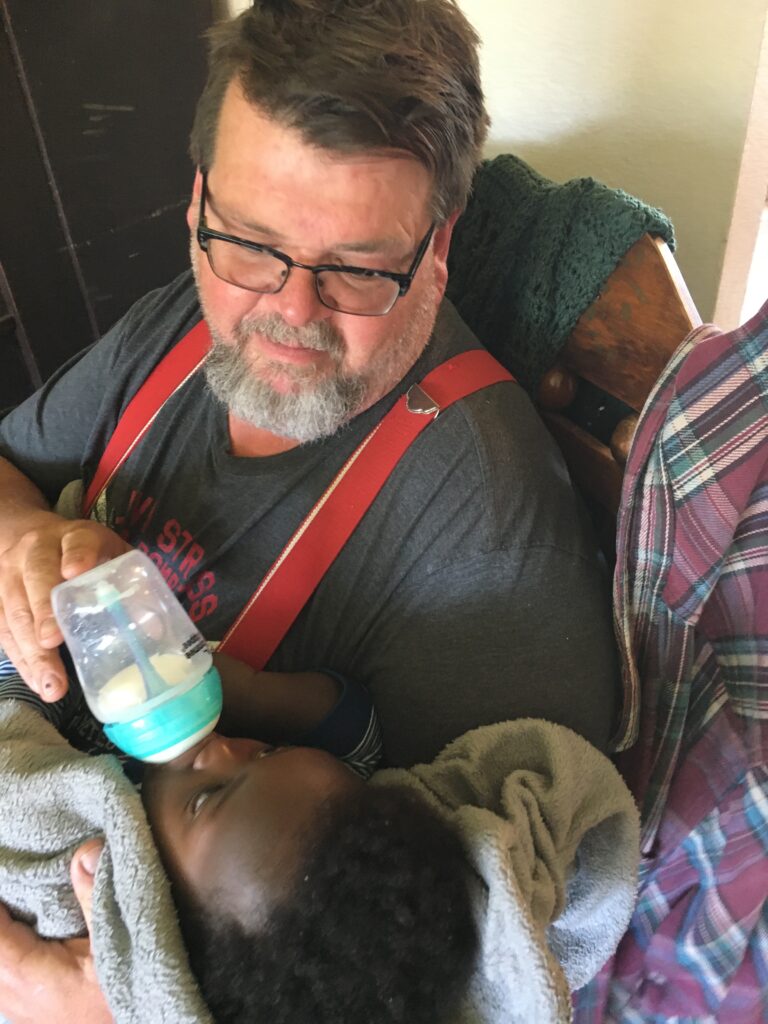 By Saturday, I was ready for time with the baby. So, I borrowed him for about 6 or 7 hours and Patsy and I just played with him. Rob was gone to a mens' conference, but he got a turn once he got home. When his mama came and got him, she surprised me with pizza, which we gobbled right up:).
Rob really enjoyed his conference. It was the first thing like that he has been able to attend in a long, long time. It's very encouraging to see things like that starting back up in our area. Our family is ready to get out there a little more, now that we've all had our vaccinations. Patsy got her second dose this week, so she needs to be patient a little longer, but things are definitely looking up.