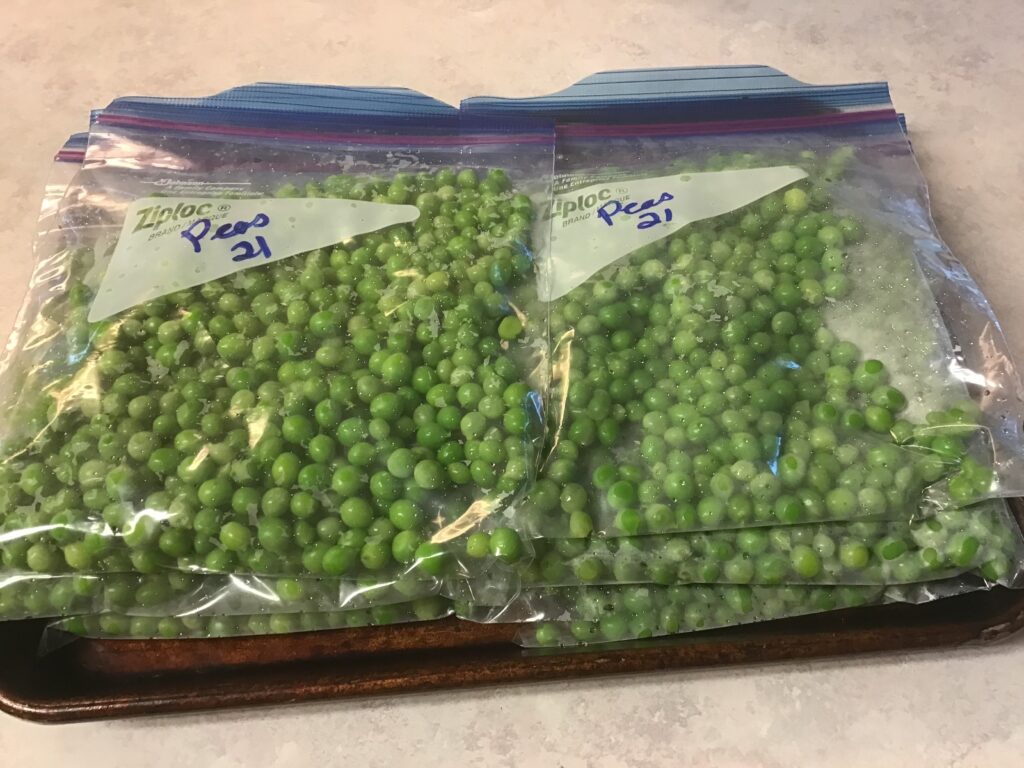 This past week was dubbed "party week." We went to a birthday party for our oldest daughter, then 2 graduation parties. We had fun.
It was a challenge to get everything done in-between all the fun we had. I was surprised to find my peas were ready. In two sessions, I froze 10 baggies, and a large bag of sugar snap peas, and 2 large bags of snow peas. I don't usually freeze the last 2 kinds but there were so many and I'd already taken baggies to all the relatives that would take them, so….hopefully they won't be too limp when we eat them.
We picked lots of lettuce and had many salads.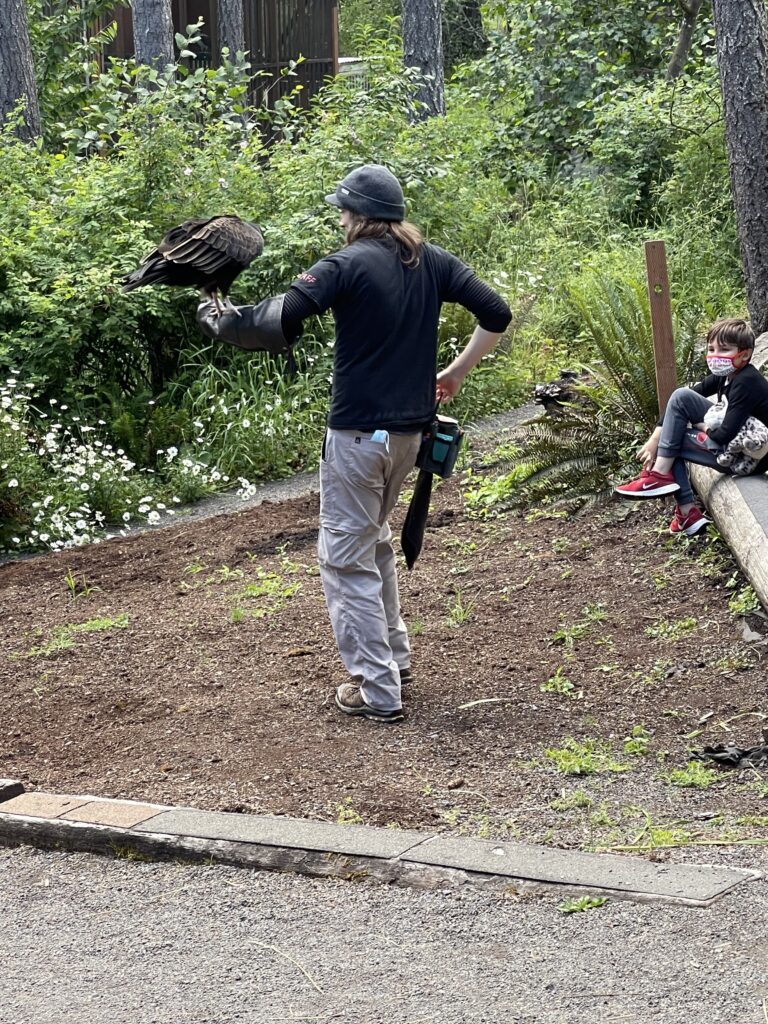 We took our niece and nephew to the Cascade Raptor Center in Eugene, Oregon on Wednesday. It was a fun outing. In this picture, we were in the right place at the right time and the turkey vulture trainer told Jake to stay right there and he would bring the vulture out for a walk. It was so interesting to see the training methods.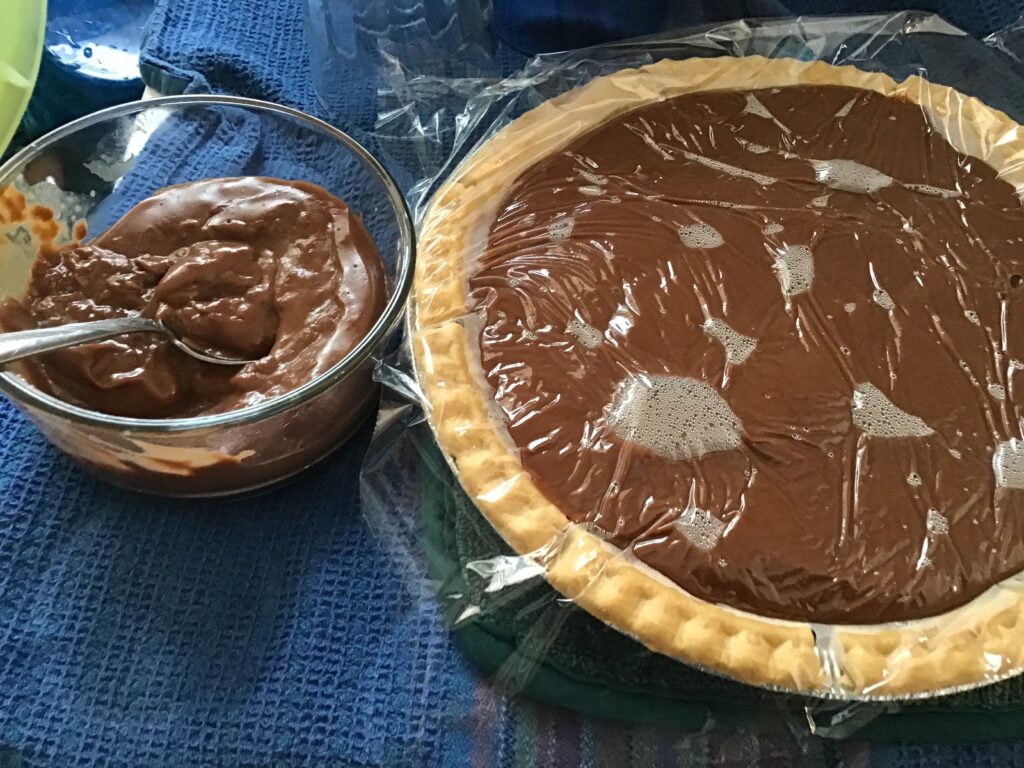 I made 2 of the ugliest pies ever. I had 2 gluten-free frozen crusts that had been jostled around so much they broke into pieces. I pieced them back together and made a chocolate pie and an apple strusel pie. The crusts looked awful, but the pies tasted great. I used the extra chocolate pie filling to make popsicles.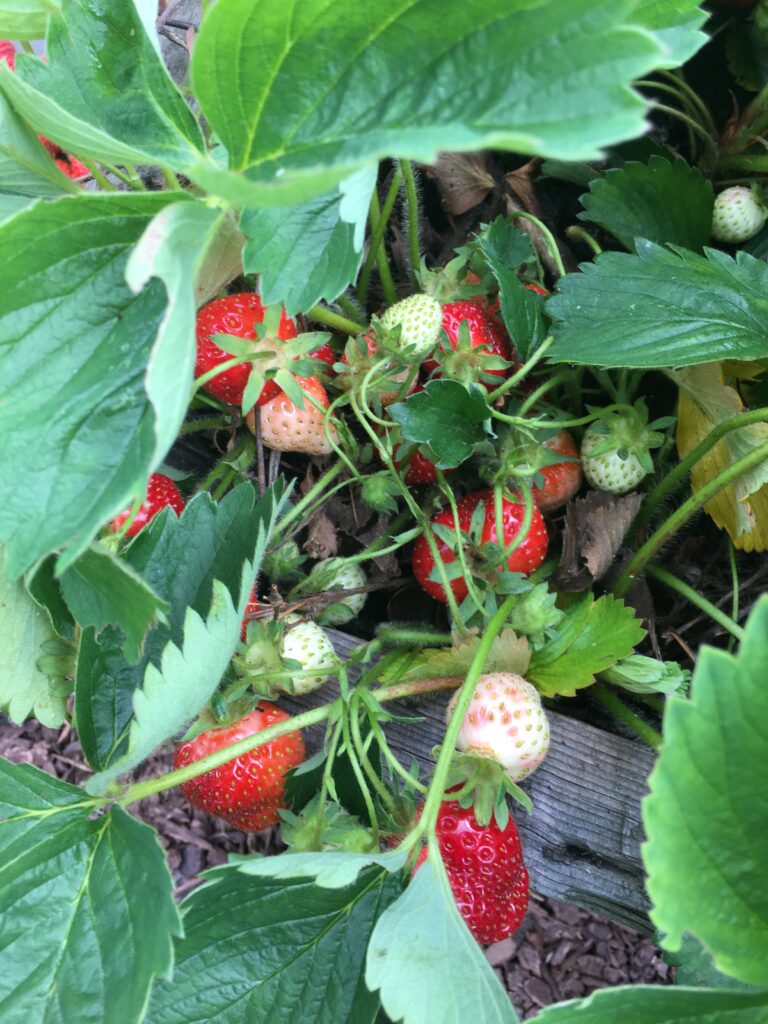 My berries continue to ripen and I froze 2 gallon bags of them. Mine are quite sour, sadly, with all the rain we've had, so I dumped a little sugar in with them. That will help:)
This week looks to be much more quiet than the past few weeks. I have to say that I'm glad. It's been difficult to get to everything that needs to be done, but we've powered through. The end of the month looks very busy with lots of time with the children, gardening, and a 4th of July barbeque in the works, so I plan to rest up this coming week. Here's hoping my plan works out…..