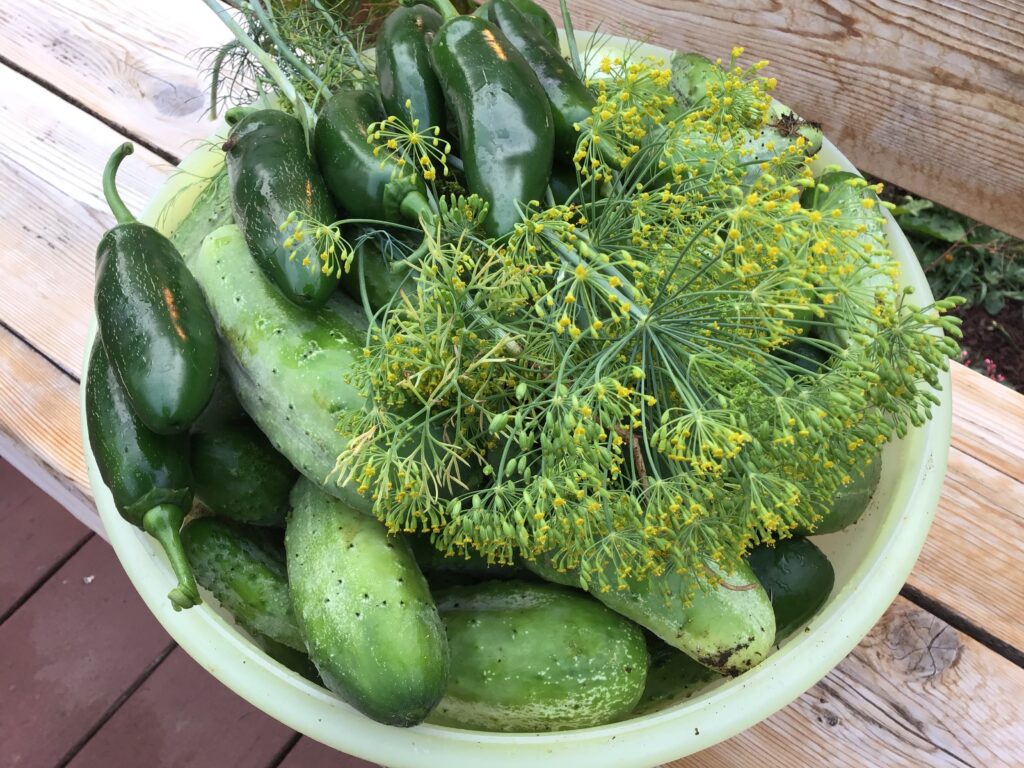 Every other day, I'm getting this huge Tupperware bowl full or half full of cucumbers. On Saturday, there were 7 full quarts in there. Some days, it works out to several pints and a few quarts. That's a lot of pickles, folks! I've been making jalapeño dills this week, plain dills, and today, Rob plans to try some sweet-hot pickles. I hope they turn out. I've got all the Bread and Butter pickles, sweet pickles, and relish I can eat or give away. I've also made a fresh pickle salad with cucumbers, onions, salt, pepper, a little sugar and a little rice wine vinegar and water sauce. Rob loves it and eats it by the bowl full. What a year for cucumbers! It's the most I have ever grown.
We used the bowlful of tomatoes and all the cherry tomatoes we could find and made 9 pints of tomato sauce on Saturday. My tomatoes are coming on slowly, but it was nice to get started when we had too many to eat.
We've had all the garden produce we care to eat, except for lettuce. The heat is not it's friend. Fall is going to be better for that, and I have some baby lettuce up in a row out in the garden.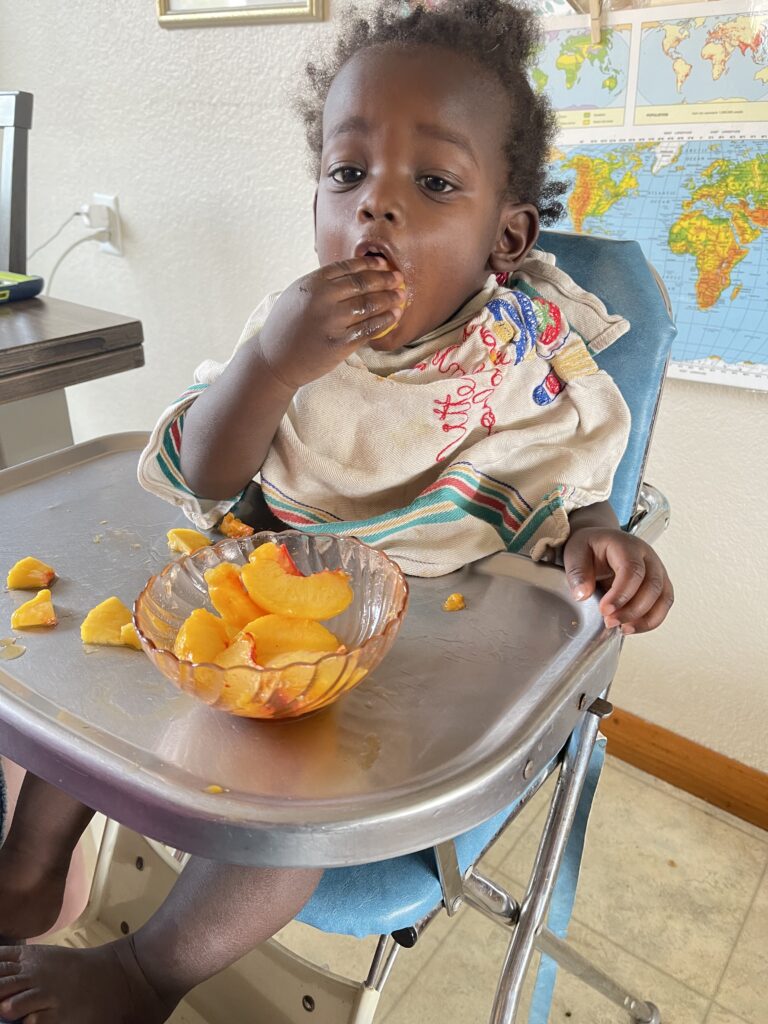 We haven't just canned this week. We spent a couple of days with our grandson. He loves the peaches his auntie grows. Patsy cut this up for him and he ate it all!
One day, Jake and I took the baby to the park. We walk there quite frequently. It's been super hot around here, so we went early in the morning.
We took the kids to the library. I has only recently re-opened–like in the last month, then will close again for 2 weeks to move back to it's original location. It's been rough getting any books from there for the past 2 years. The kids were super excited and hauled home tons of books. There's no better deal on earth for books than the library…if it would just stay open long enough for us to get some of them. Once you get books from our library, you can basically keep them forever…..since even the drop box is usually closed. No fines are charged, so that's nice. I'm hoping once they get re-opened, back in their renovated building, things will improve greatly. I've got books that have been on hold for a year, books I really need for school that I can't get….you get the idea. Hopefully, it will get better in September.