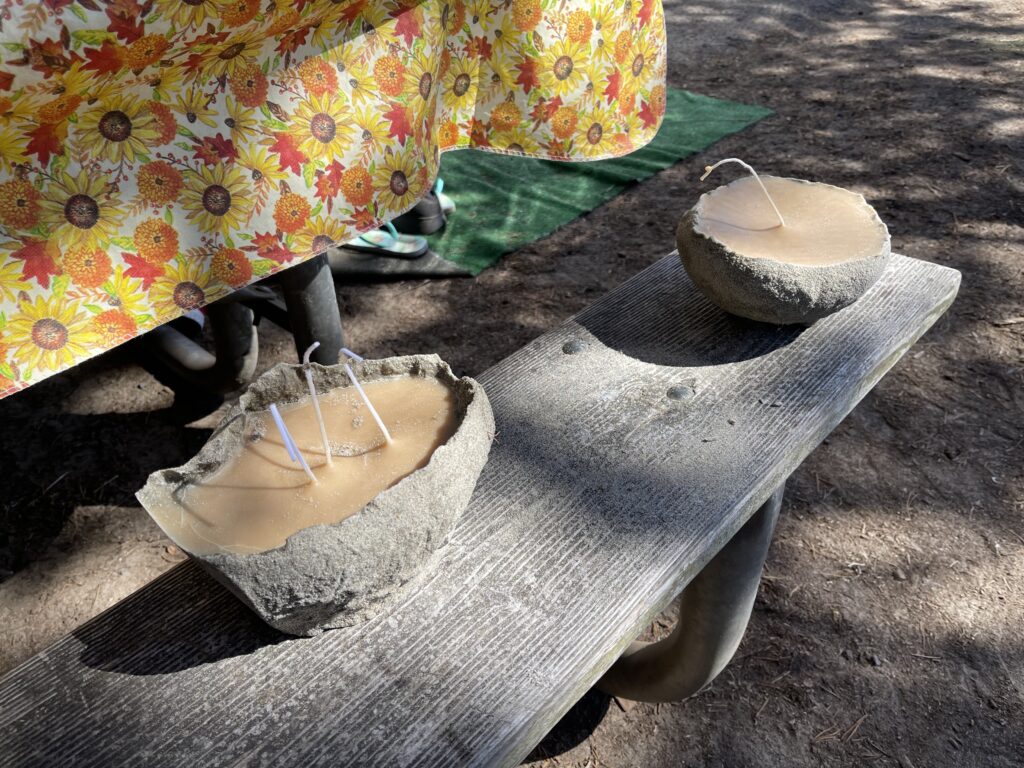 I was asked how to make sand candles. I'm sure there are many ways, but this is what Rob helped the kids do.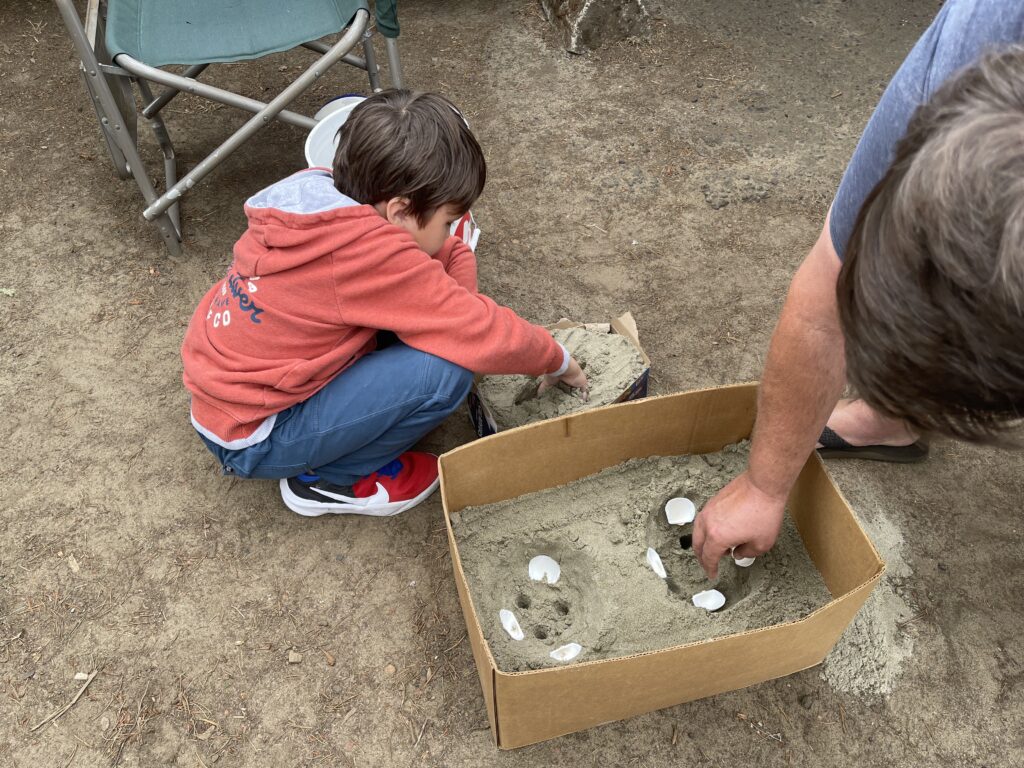 Rob and the kids collected clean sand from the beach and poured it into boxes and other containers. They made depressions in the sand the size they wanted their candles. In the bottom of the hole, they poked their fingers down into the sand so the candles would have legs to stand on.
Rob bought shells at the Dollar Store, but kids could sure collect some if there were any. The ones we found on the beach were pretty broken this time, so we were glad to have the whole ones. They put them around the edge of the mold.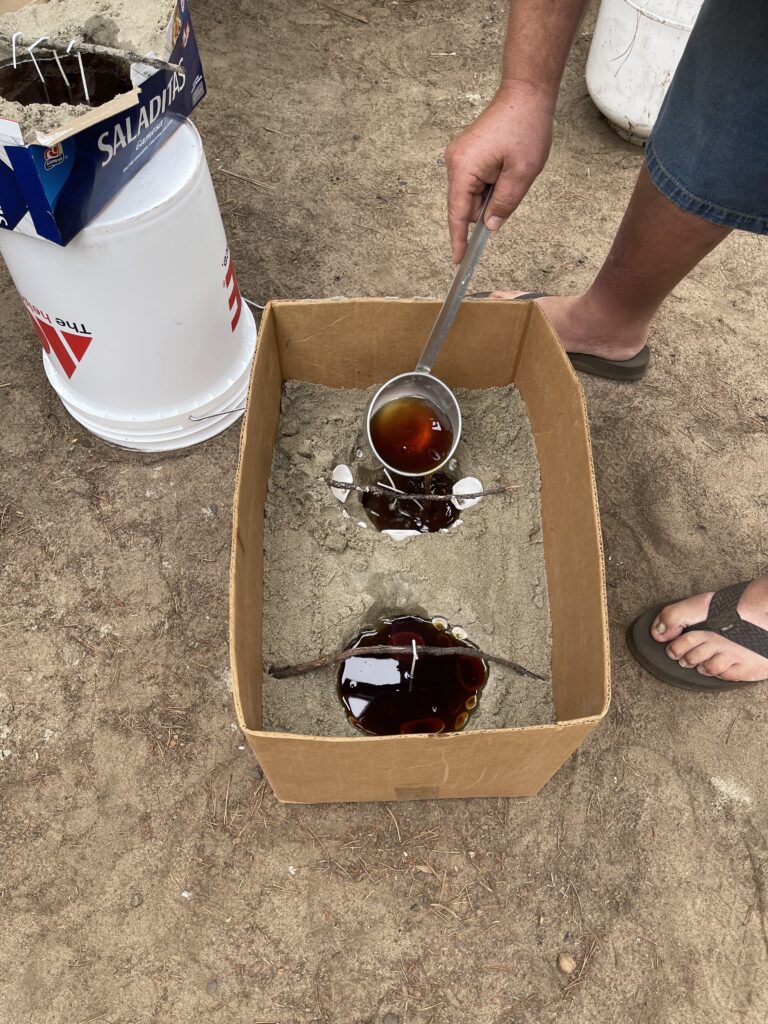 Rob got wicks off of Amazon. They were wrapped around sticks and balanced across the top of the candle hole. We did this before the wax was poured in, but I have to say they needed a lot of adjusting after the wax went in–it moved them a lot! Some chose to put in more than one wick.
The wax was from old candles Rob gathered from friends and family. He melted it all in a 50c pot from a garage sale and used a dipper, also very cheap from a garage sale. That way he didn't have to mess with my stuff!
We let them cool all night and removed them from their sand "nests" the next day.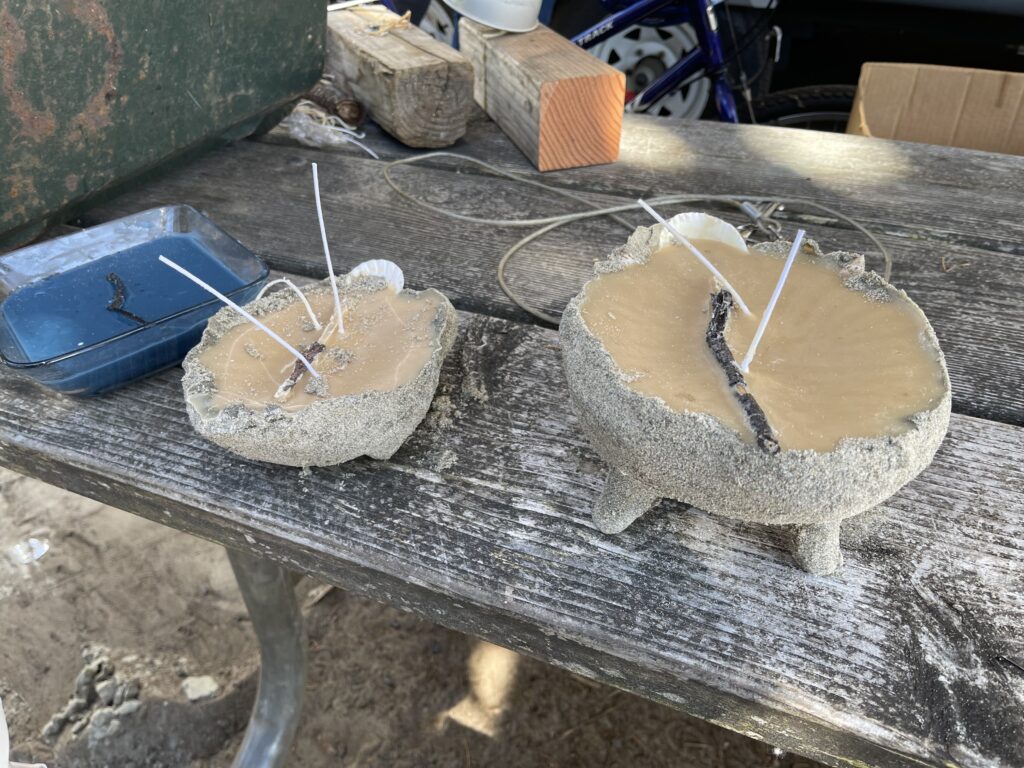 As you can see, you can barely see the shells.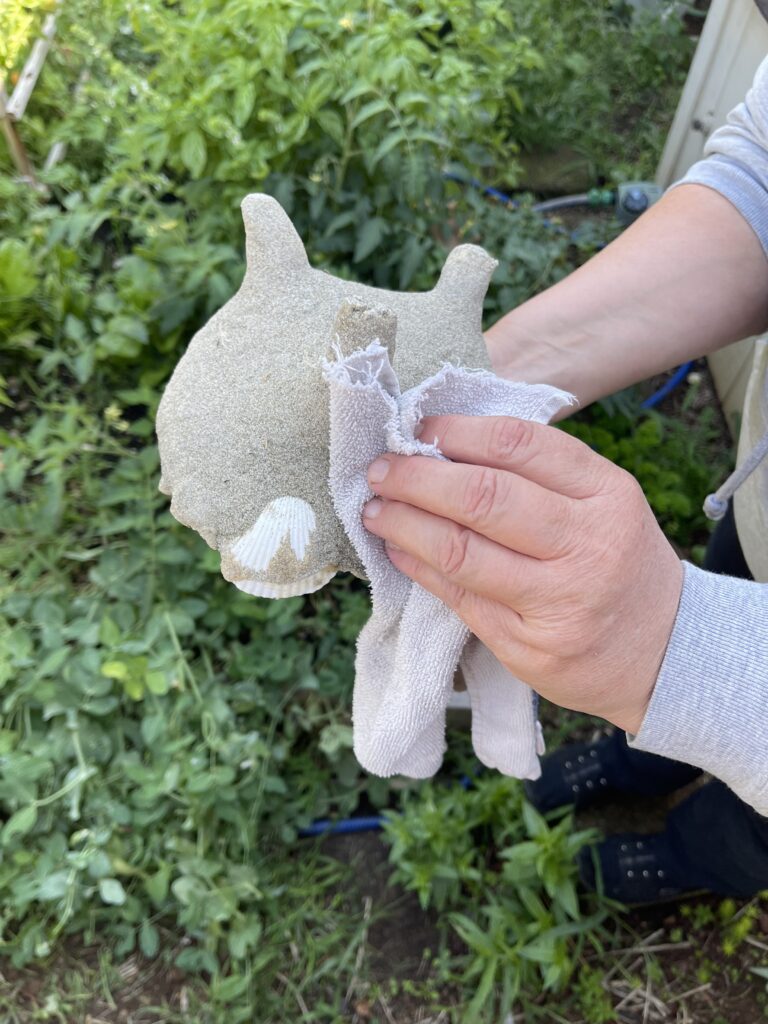 Once we got home, we experimented with rubbing the sand off of the shells so we could see them better. It took a lot of rubbing to get the shells to show, and we lost a lot of sand. If we kept rubbing, the candles might not remain covered with sand, so it would be a balancing act, and would all depend on how much sand you wanted, and how much time you had. It will be interesting to see if the shells show up better as then candles burn.
I think it might be fun to burn them outside on the picnic table the next time we go camping. Of course, I will get a foil pie pan or old plate to burn them on, as I don't know how quickly they would burn through.
It was a fun project and the kids and Rob and I all enjoyed doing it. As you can tell, it's a very inexpensive activity, especially if you use old candles for wax, but makes a nice finished product. It really worked out as an activity that seemed special to the kids for our outdoor school week. I wouldn't even consider doing it inside the house. It's pretty messy and while it's not hard, it does take a chunk of time. I'm glad Rob thought of it for the week.