This past week, we went camping down at the coast. Although we have been doing homeschool for the past couple of weeks, this was our outdoor school. We did regular schoolwork with the kids in the mornings and then did fun, outdoor activities in the afternoons.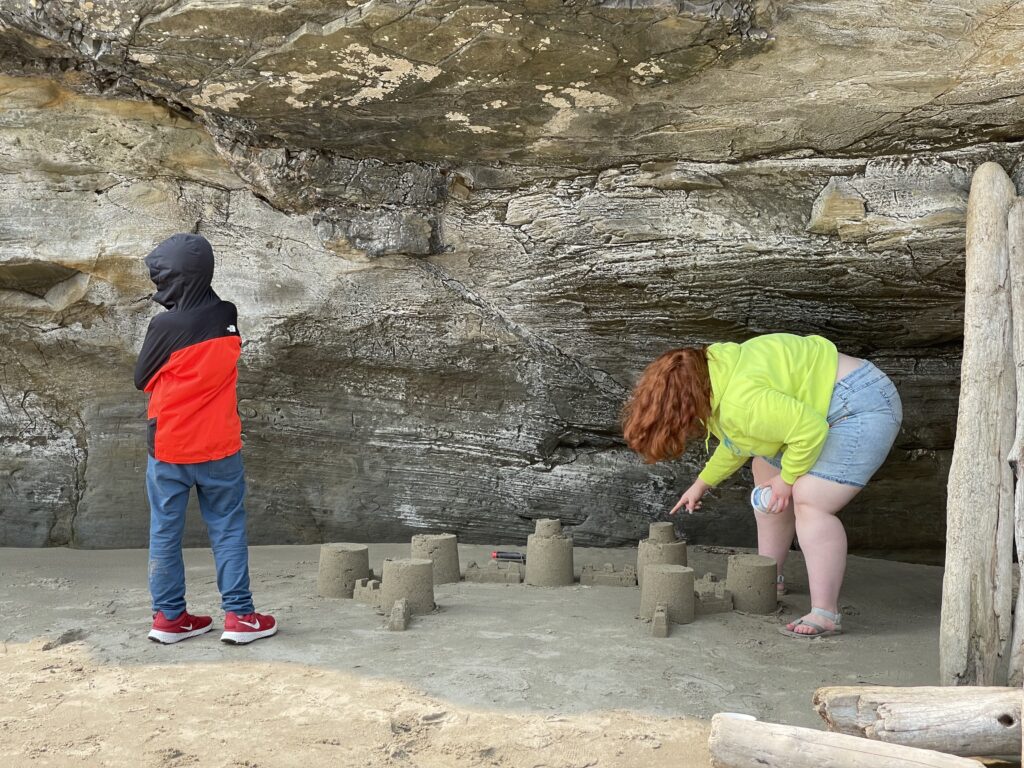 One day, I read a book about a silly, fantastic sand castle contest and then we went down to a beach and the kids built their own.
We read fall-themed books and decorated fall-shaped sugar cookies.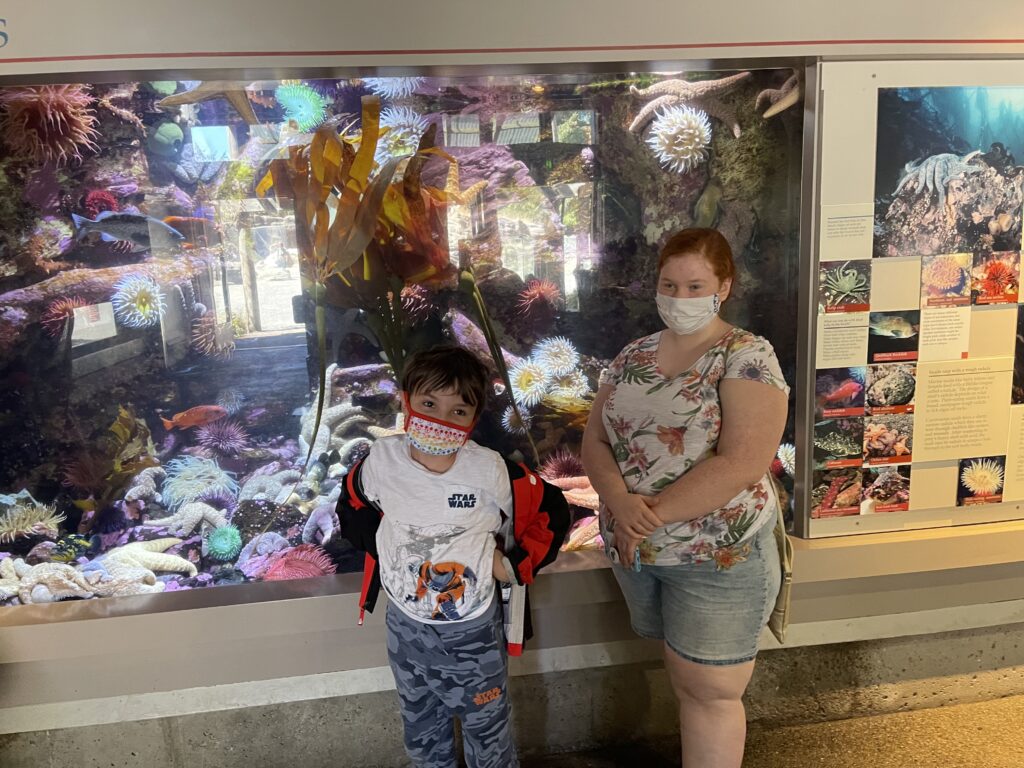 We read about sea creatures, then went to the Oregon Coast Aquarium.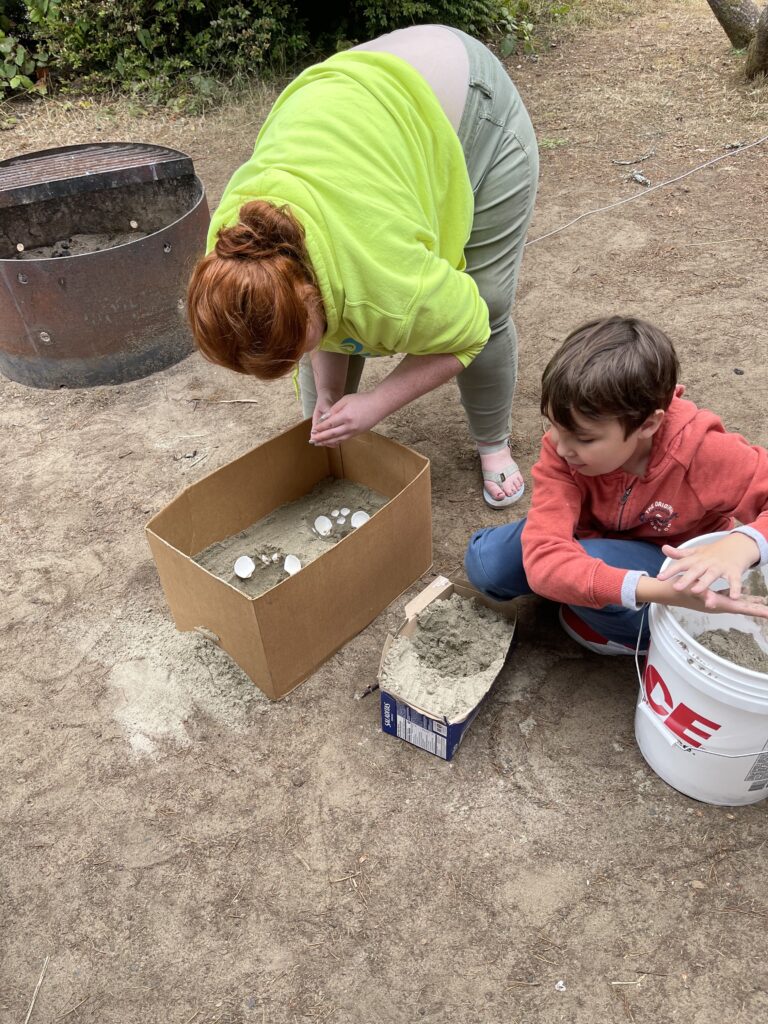 Rob organized this project. He melted old candles he collected from friends and family and some shells from the Dollar Store to make sand candles. He took the kids to the beach to collect the sand, and got the wicks from Amazon.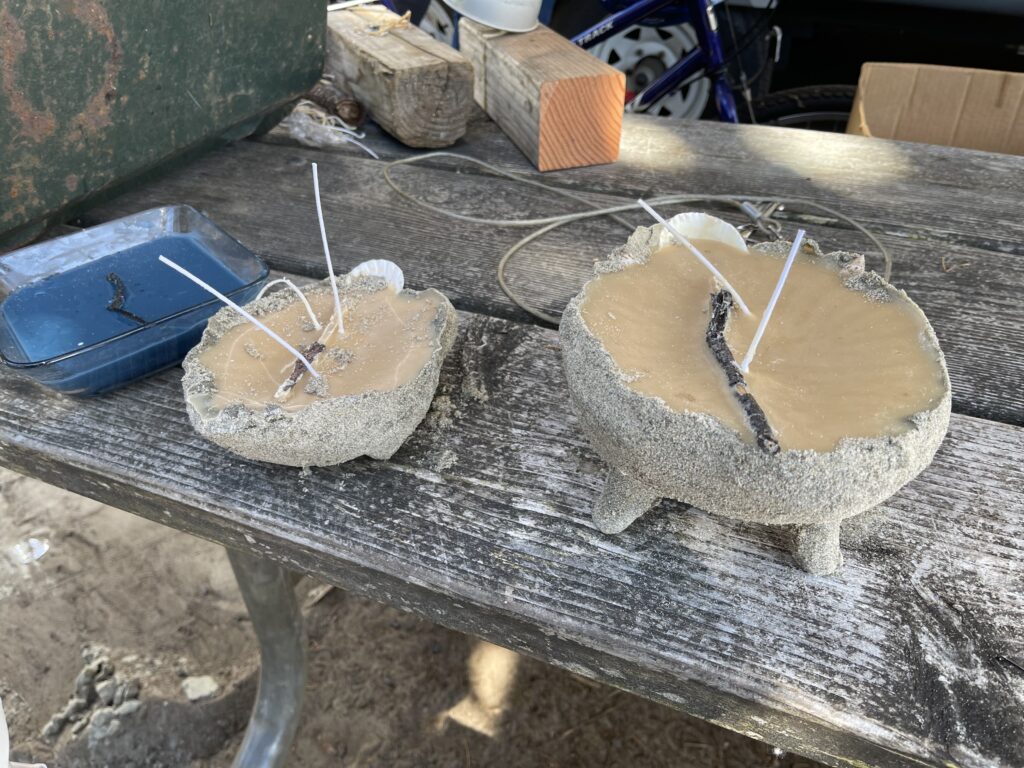 I thought they looked great.
There were lots of trips to the playground at the campground, and many, many times where the kids rode their bikes and I trotted along behind as fast as my short legs would trot:). We took a couple of drives down the coastline, and stopped at a candy store and for French fries. I read aloud for hours. The kids are enjoying Trixie Belden books right now. Of course Patsy has encountered them before, but they are all new to Jake and he's loving them.
It was a very busy week, but a fun one. The weather was perfect and I'm so glad we got one last camping trip in before the fall rains come.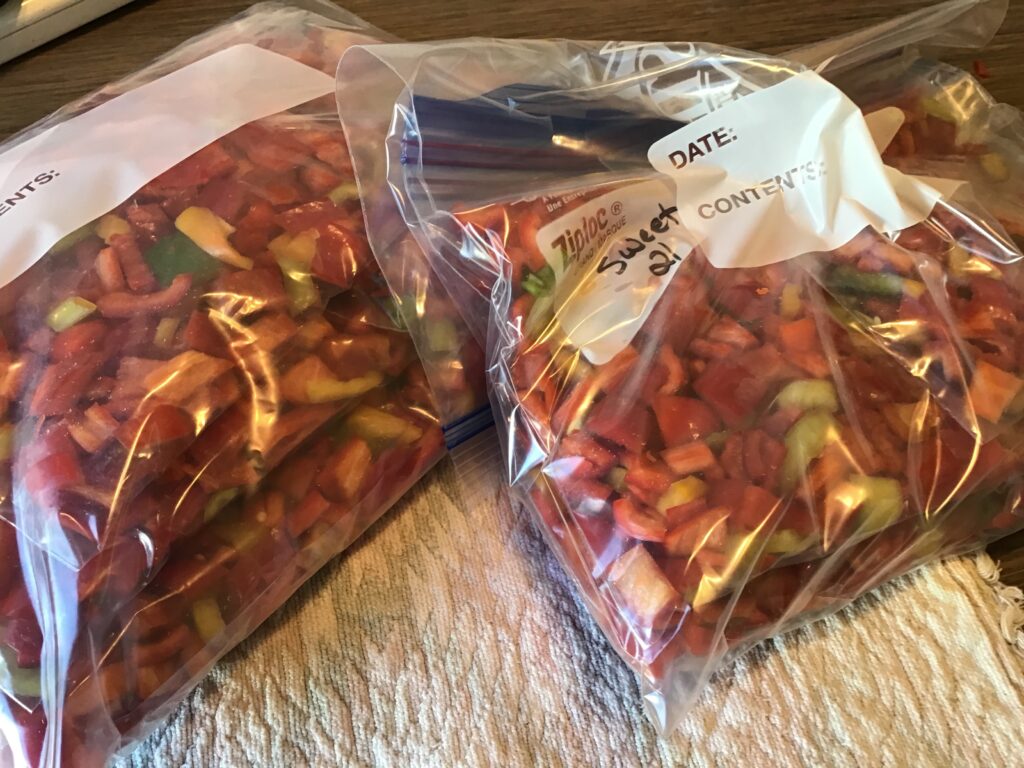 Once we got home, the garden needed attention. I picked tomatoes, we picked and chopped peppers to freeze. Just tonight, I canned 9 pints of crushed tomatoes. Rob's been doing load after load of laundry and we've all been folding like crazy. There was more than usual because since this is our last camping trip for a while, there was extra bedding and such that needed washing.
We've been eating the leftover camping food for the past couple of days. I also unloaded the camper freezer, and we've been using the items that were in there. I always keep some chicken, hamburger, bread products, etc. in there for the entire summer, replacing as we use them on camping trips. So, I didn't need to shop except for some milk, 1/2 and 1/2 and bananas.
Last evening, I dug up my old strawberry raised bed, put in some bags of steer manure, compost, coffee grounds and worm castings, and planted a few fall veggies. It may be too late to get much of anything, but it was worth a try and I simply couldn't get it done before we went, as I was spending every minute canning. Those berries were done. They only last 3 years. I have some different berries in other places for next summer. So it feels good to have that mentally-daunting job done, whether I get any fall veggies or not.