Thank you for all the concern from all of you checking if I'm ok. I am more than all right, but have had an extremely crazy summer, which is why I haven't found time to post very often. Also, our laptop will no longer make posts —it's very old— so all blogging has to be done on my iPad, which is harder, and I find myself putting it off. I hope to do better because I want these posts for myself in the future to look back on.

In September, we spent a week camping. We went to Detroit Lake, which is in the mountains not far from our home.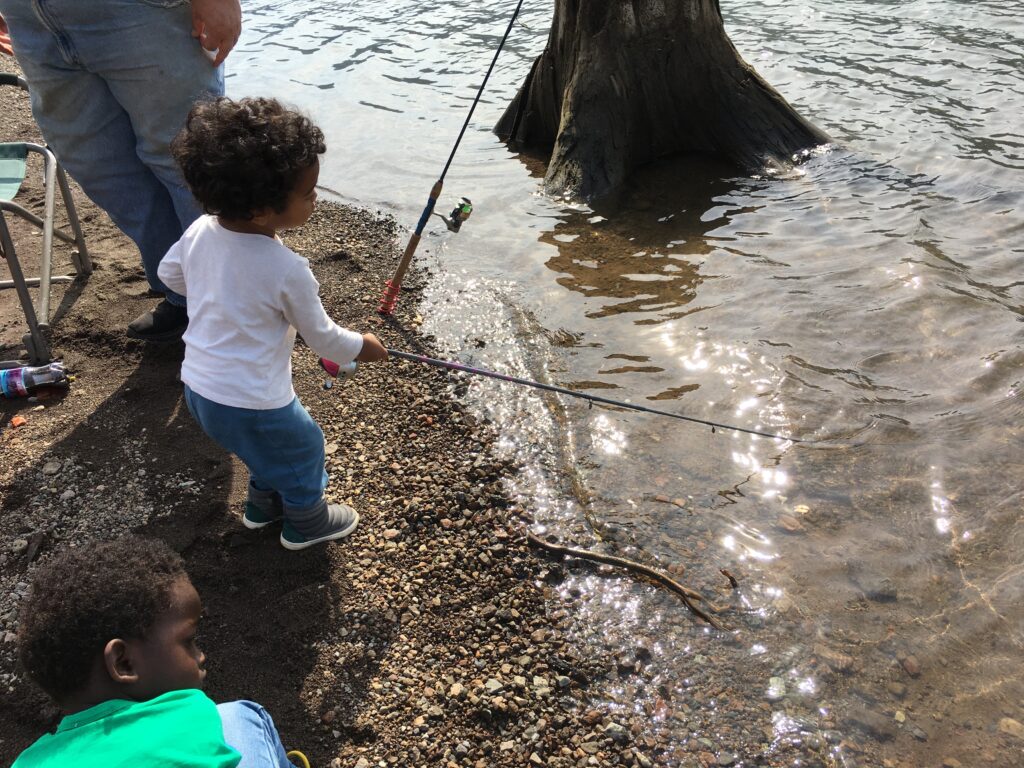 Although our youngest grandson didn't sleep in the campground with us, his dad brought him up a couple of times. One time we took both boys fishing. It took all of us and we caught nothing. We had so much fun, though. We went back to the campsite and roasted marshmallows and the boys played. Another day, Rob, Malcolm and I all went fishing and we did get 5 between us. Fun! We ate 2 and froze the rest.

Rob and I have been working so many hours in October that I can hardly catch a breath. My sister's family will be going on a vacation in the future, including the kids, so we will be having a vacation, too. We have been able to work extra before and will work extra after, so we will be financially fine, as long as we stay frugal. My project list is growing by the day in anticipation, plus we will go camping again for a few days.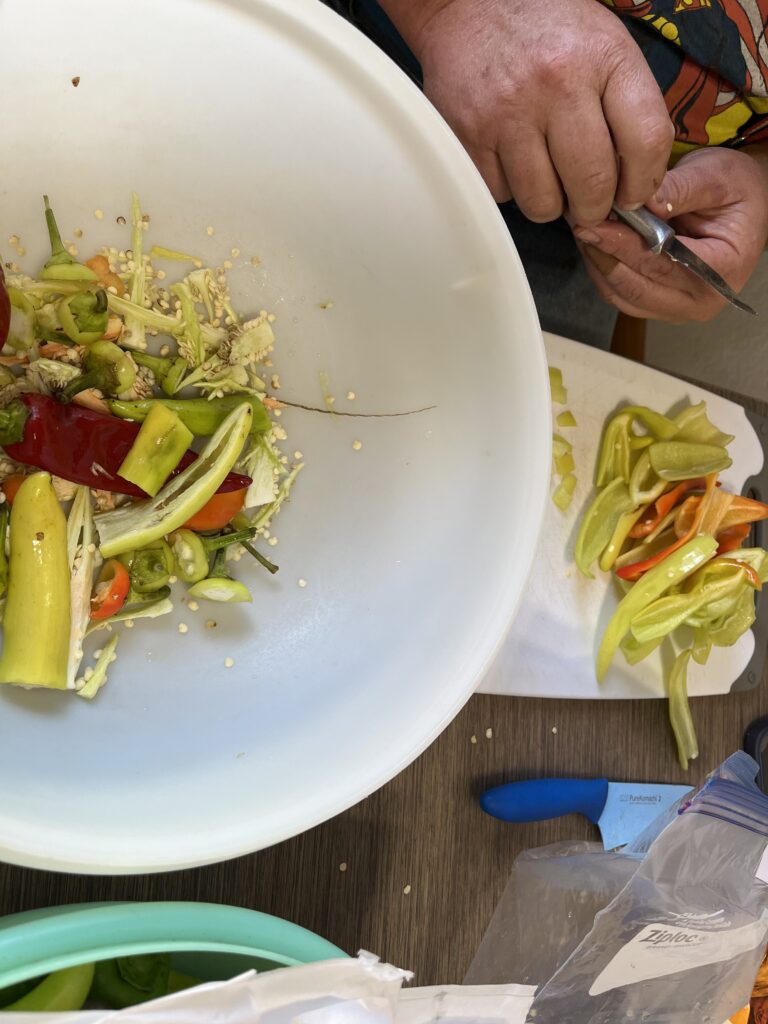 The garden is almost finished. Rob chopped up the last of the peppers yesterday and I dried them. I've been pulling plants as I can and have about 1/4 of the garden cleared. There are a few more fall crops but most are finished.
I've filled so many jars I've lost count. I do have a written list so I could count them, but I haven't had time lately. We cleaned out all 3 deep freezers, completely organized the canning to make sure older items are in front and the new stuff is behind. I've frozen veggies and fruit and the newest are on the bottom and the older on top. We have already finished up quite a few of the older things I found. We received our 1/4 beef from the farmer we buy from each year and now have any leftover beef from last year in a place to grab before we grab the new. We had a gift to spend at Costco and did that and put those staples in the pantry to be rotated correctly. In August, I utopped up some pantry items with an Azure Standard order and have our drop next week that I have ordered from. As well. I tend to order a bunch then skip a month or two or even three since I get bulk items from there and they last a long time.

We are slowly cleaning the shop and garage and other areas. Rob has already been hauling things off to donate and we have more ready when he gets time. Our neighbor kindly took a bunch of our stuff to the dump. We have tossed, recycled and even burned quite a bit. This is a big project but we have at least started and can tell where we've worked.

I didn't keep the garden weeded very well, but still got lots of food from it. I didn't sew or quilt at all. I went so far as to take my sewing machine camping and didn't even sew one stitch. I have been cooking, but not baking as often as I do sometimes.

These are just a few of the things we have filled our time with over these past few weeks. I hope to catch up with you all soon!