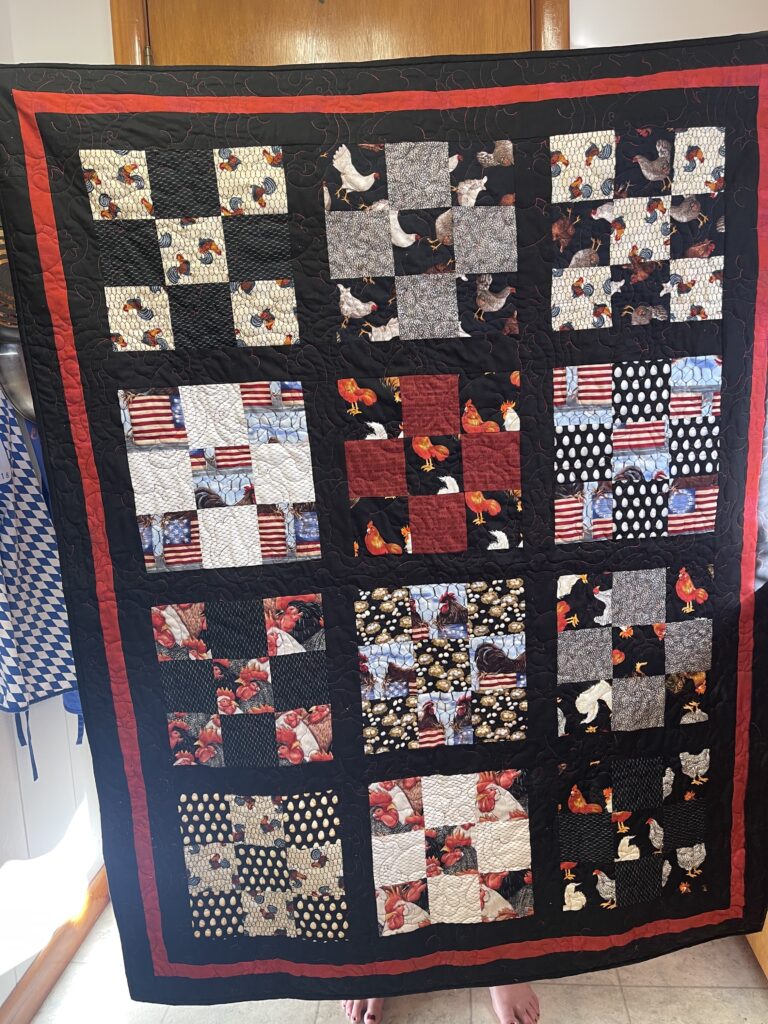 This was a week of birthday parties. On Saturday, we celebrated Rob's Mom's 90th birthday. I finished her quilt just in time! The quilt shop I use (Will n' Beez) did such a great job, but they have so much business the quilt was there until the week before the party.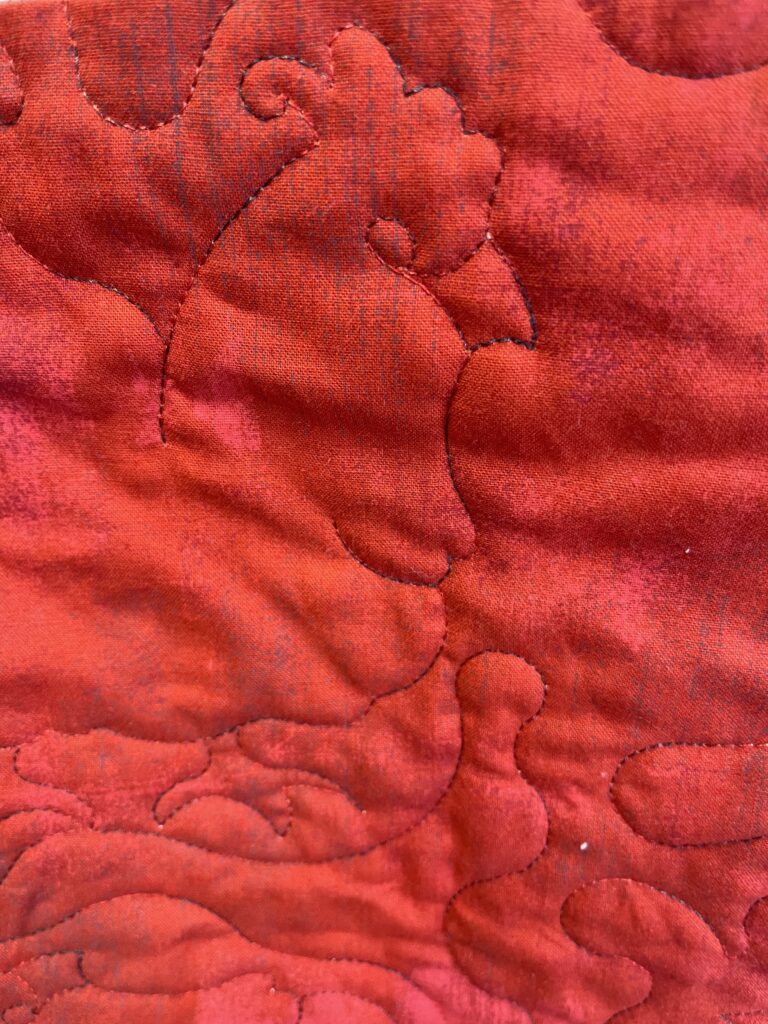 Jeff, our machine quilter, even found a chicken design to quilt it with.
I was able to use the leftover pieces, scraps and coordinating fabrics to make the back of the quilt, so it is reversible. The chicken design shows up best on the plain part, though. But this way, I could use up a lot of the extra fabrics and not have to buy another big piece for the back.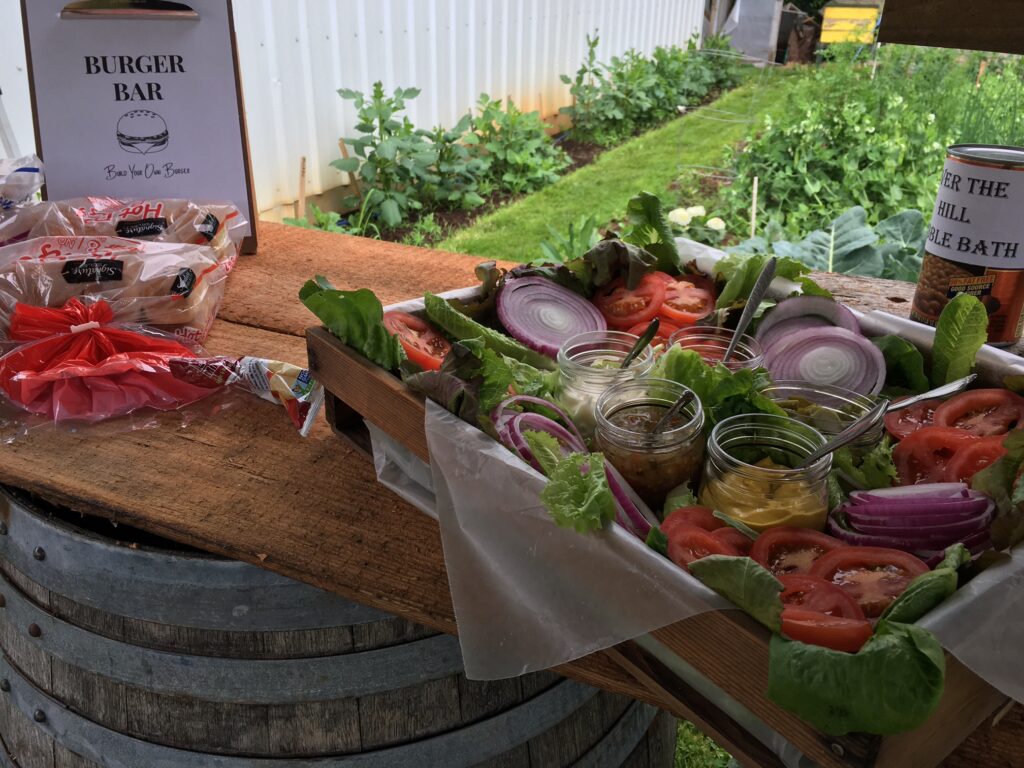 We put up awnings in our yard. Flowerpots were moved from the deck to the yard, around the awnings and lawn chairs and tables were added. Rob sourced 2 wine barrels from a friend of a friend and put boards across for the burger bar. We also had pulled pork I had made a couple of weeks ago and froze for this occasion.
We left the awnings up, and the base pieces of decor, like the barrels and changed out the other more specific decorations for the boys' birthday party the next day.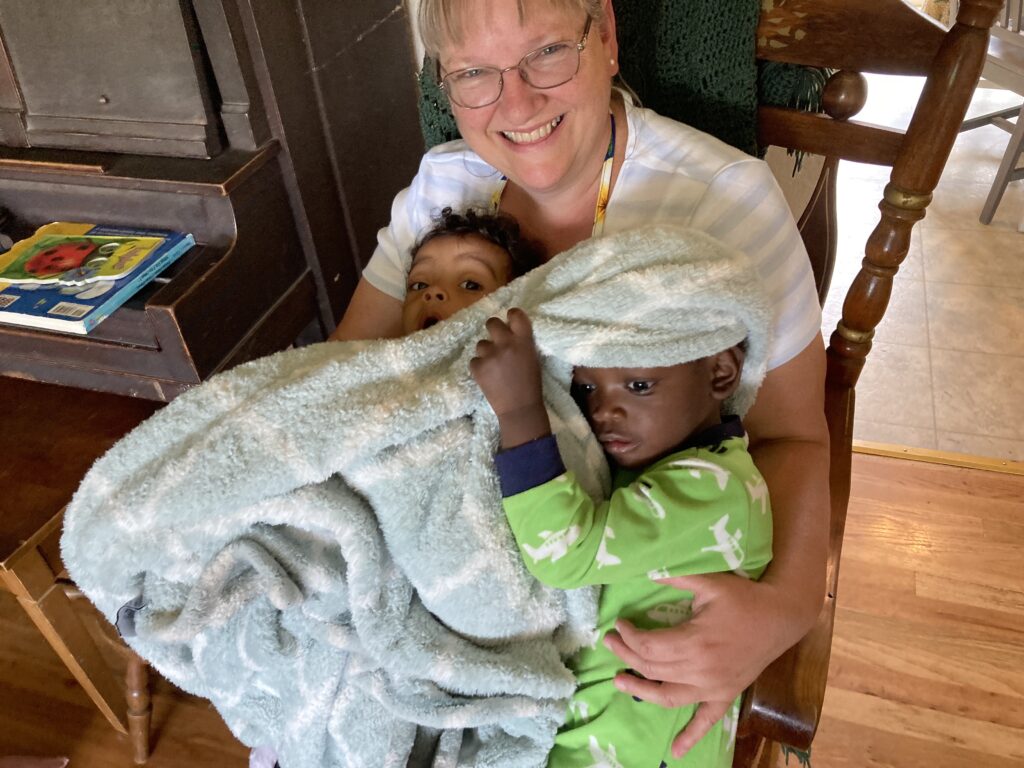 When I found out that I was babysitting BOTH babies that morning, unexpectedly, I called in the troops to help me. My aunt and sister answered the plea, and we managed to get everything done in time.
I only had time to work in the garden a couple of times. One time, I weeded, pulled spent plants and replanted lettuce. Another time, I harvested a few peas, snow peas and lettuce. I was able to pick and wash enough lettuce for both parties that were at our house this weekend, plus some to share. I picked a few strawberries and raspberries here and there, as well. I even got a very few, tiny, but ripe tomatoes!
Although I felt like I spent my life savings at Safeway this week because I needed so many things, I did get quite a few good bargains. I got chips for 97c/bag. There was a deal for diapers, and I ended up getting 2-64 count boxes of diapers for $20. Soda was a good price and we got 4 boxes for the first party.
We spent the 4th at my sister's house, having a delightful, calm barbecue. It was nice to just sit and visit after all the entertaining.
I am ready for a quiet week now. If only the neighbors would run out of fireworks……