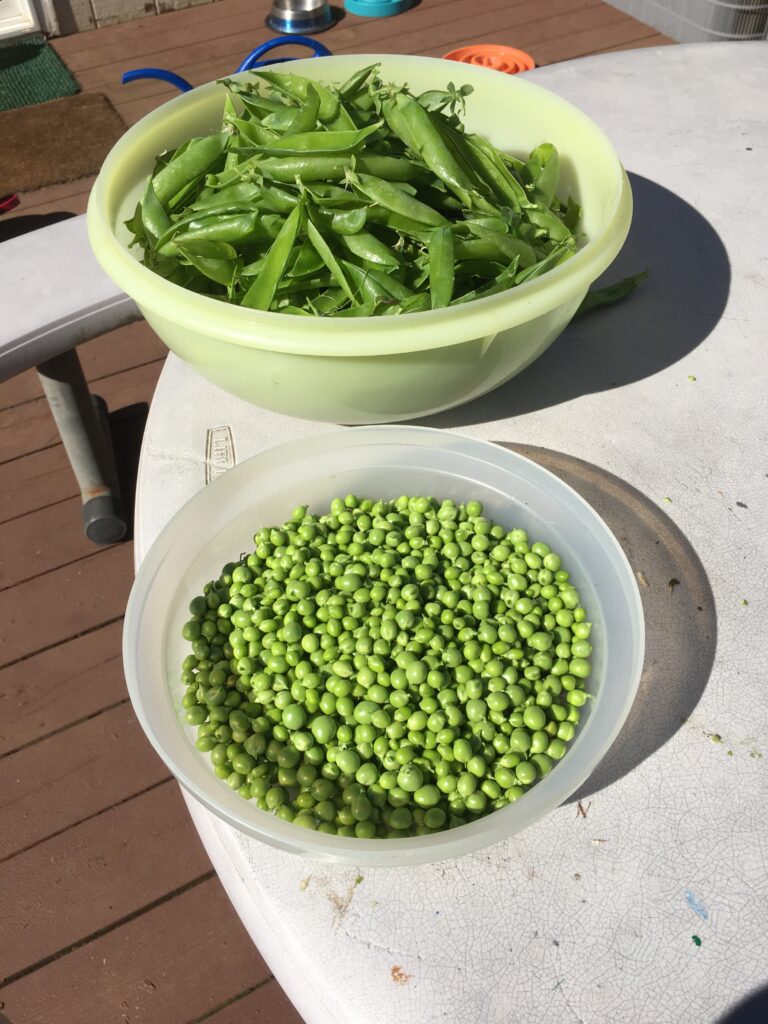 The garden is starting to produce. This week, I harvested peas, pea pods, green onions, lettuce and broccoli.
I froze the peas and broccoli. The rest, I've been eating and sharing.
I spent several hours weeding and I also stacked wood we were given. It feels good to be filling up the wood piles again.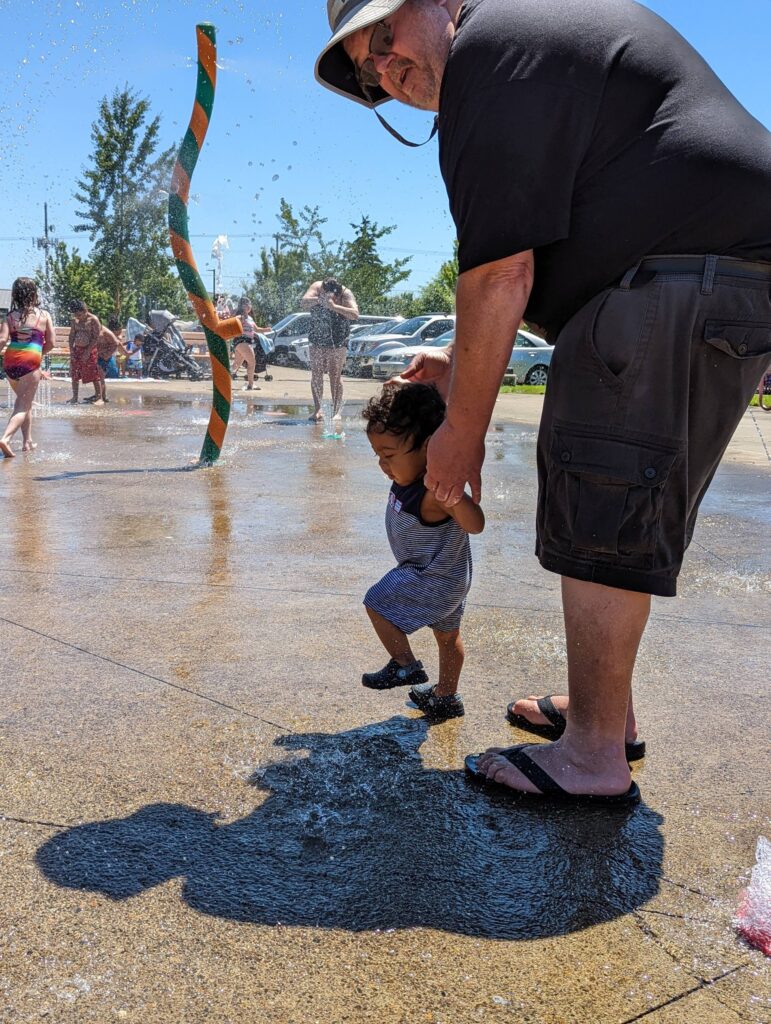 We got together with some friends and family and took the boys to a park with a splash pad and picnic. I took sandwiches, snow peas and carrot sticks. Others brought fruit, chips and drinks. All the kids and adults had a great time. The park had a soccer field that some of the kids enjoyed, as well.
Rob dug out the kiddie pool and we used it several times this week. We used a frisbee, old cups from fast food, the watering can, and plastic bowls for toys. It was very hot for several days and even the adults put their feet in at times.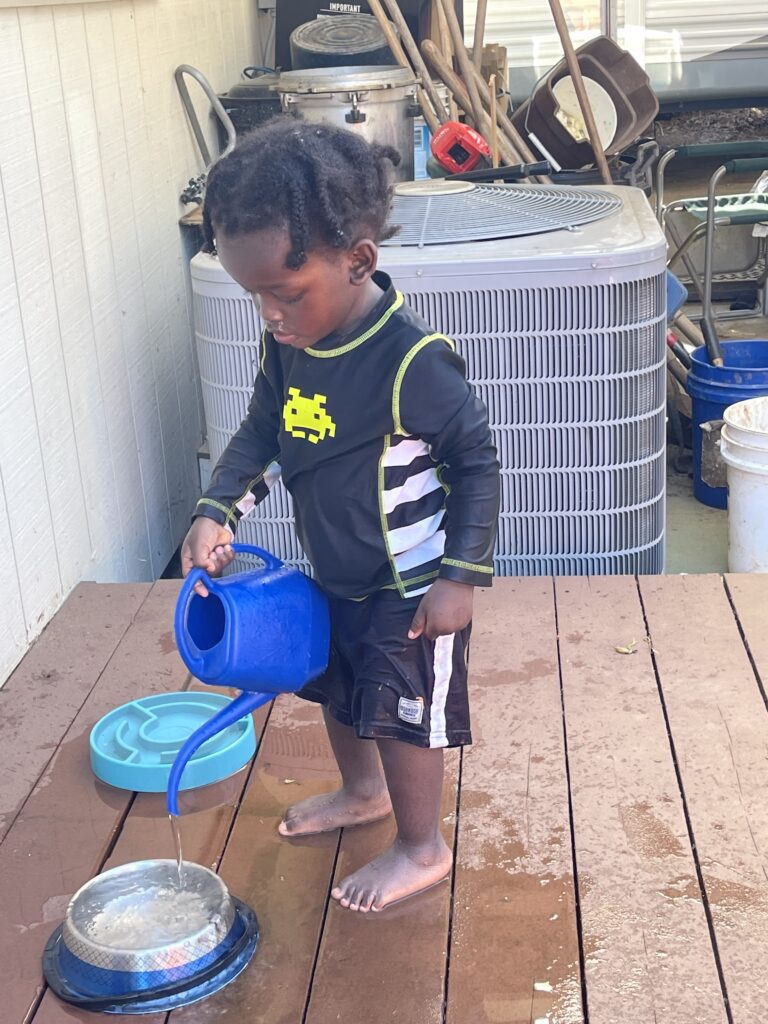 I will say that everything got watered well. The deck. The dog food dish. The trike. The flowers. The rocks. My legs. Rob's feet. The buckets. And so on……We were so thankful for the rash guard and swim shorts Rob found for a dollar or two at a yard sale.
I cooked several food items: a whole chicken I got for the incredibly low price of 47c/lb, some white rice, a vegetable soup, tuna-noodle casserole, lots of salads, meatloaf, and more. Then we just heated food up in the microwave during the hot days. It has cooled off again, so I am ready to cook again, although there are a few things to finish up first. I did boil the bones from the chicken, so I want to do some soup with that in the next couple of days.
We have 3 parties this upcoming weekend. 2 are at our house, one we are attending and need to take a little food. I've been working this week on figuring out the decor and food for Rob's Mom's 90th birthday party, which is on Saturday. I'm also frantically finishing the binding of her birthday quilt, which came back from the machine quilter just a few days ago.
I'm not in charge of decor for the boys' birthday party on Sunday afternoon, but do have a few things to get ready. By the time I get to the 4th, and go to my sister's, I will be cruising along, just taking a salad and enjoying the fact that I can just visit with everyone. I'm sure I will have lots of pictures to post by this time next week.