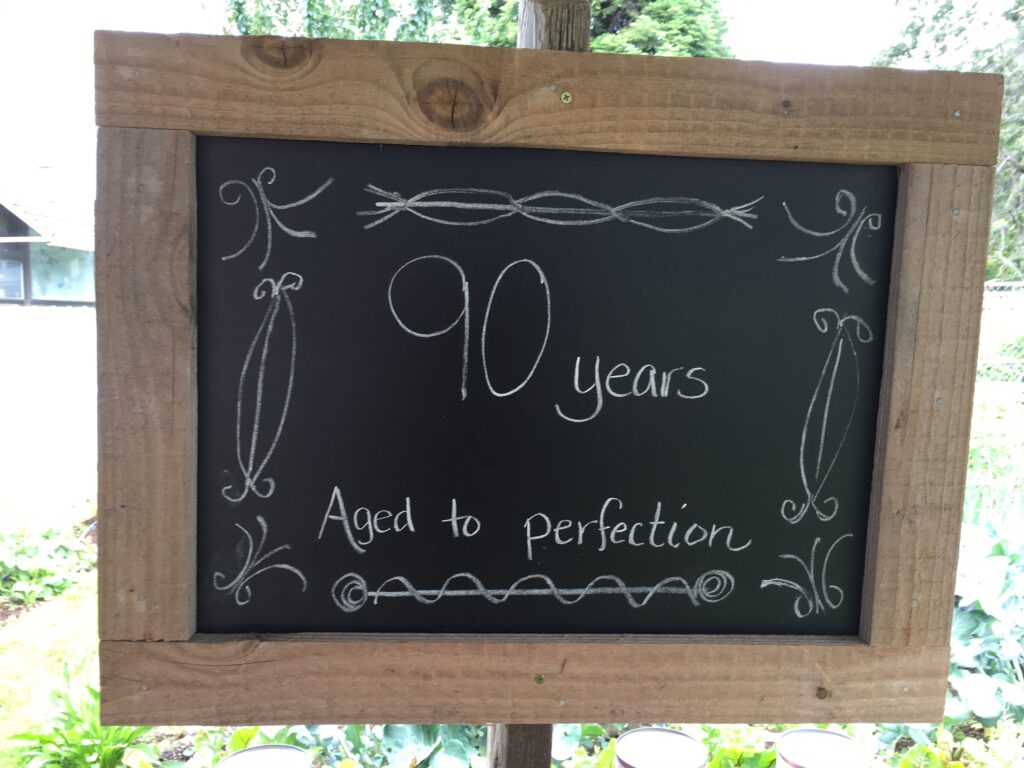 We wanted Rob's Mom's 90th birthday party to be special and nice, but simple, as she requested. I think we succeeded and she, and everyone else that came, had a good time celebrating with her. Rob made this sign, using chalkboard contact paper, a board and some edging boards. He made a stand to hold it up.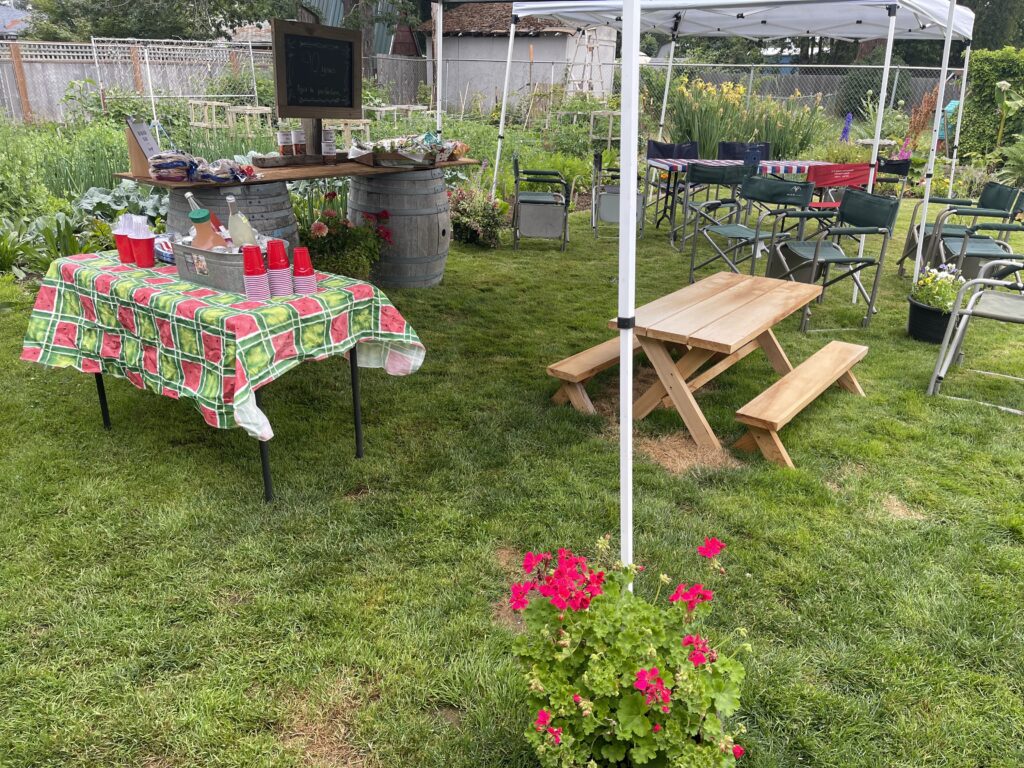 The garden made a nice backdrop. We set up 2 awnings, a few tables, and got out the children's picnic table. We moved our flowerpots around so they were part of the decorations.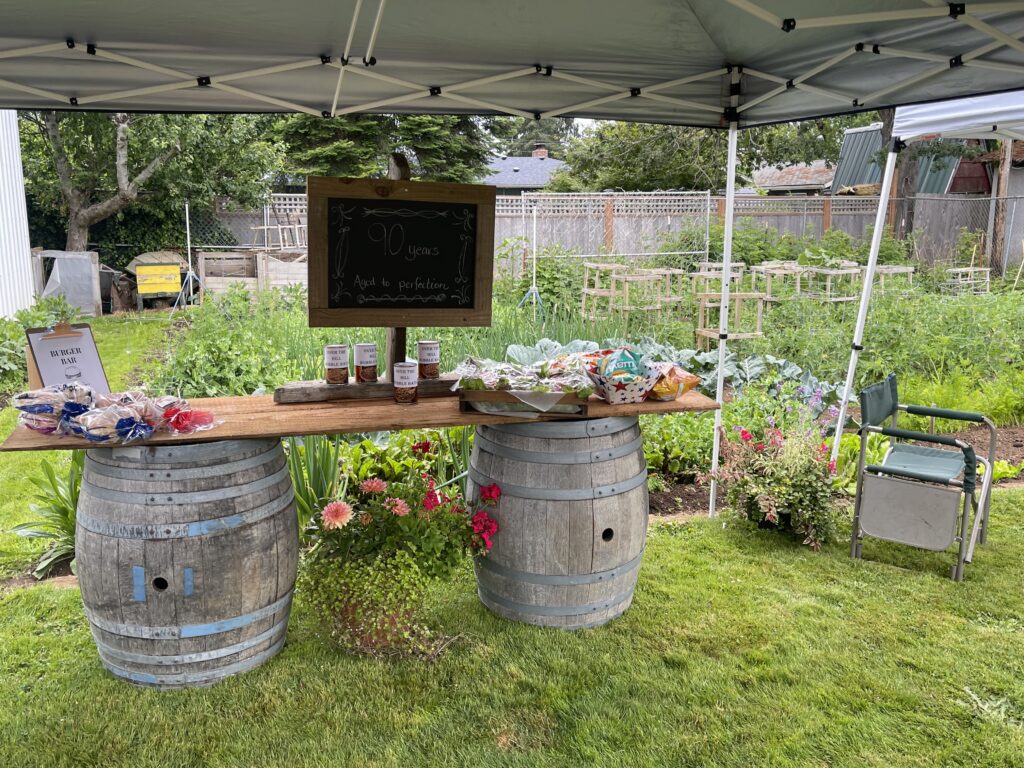 We used wine barrels to hold up planks for a table and the sign. We had a "Make your own burger bar" and pulled pork sandwiches.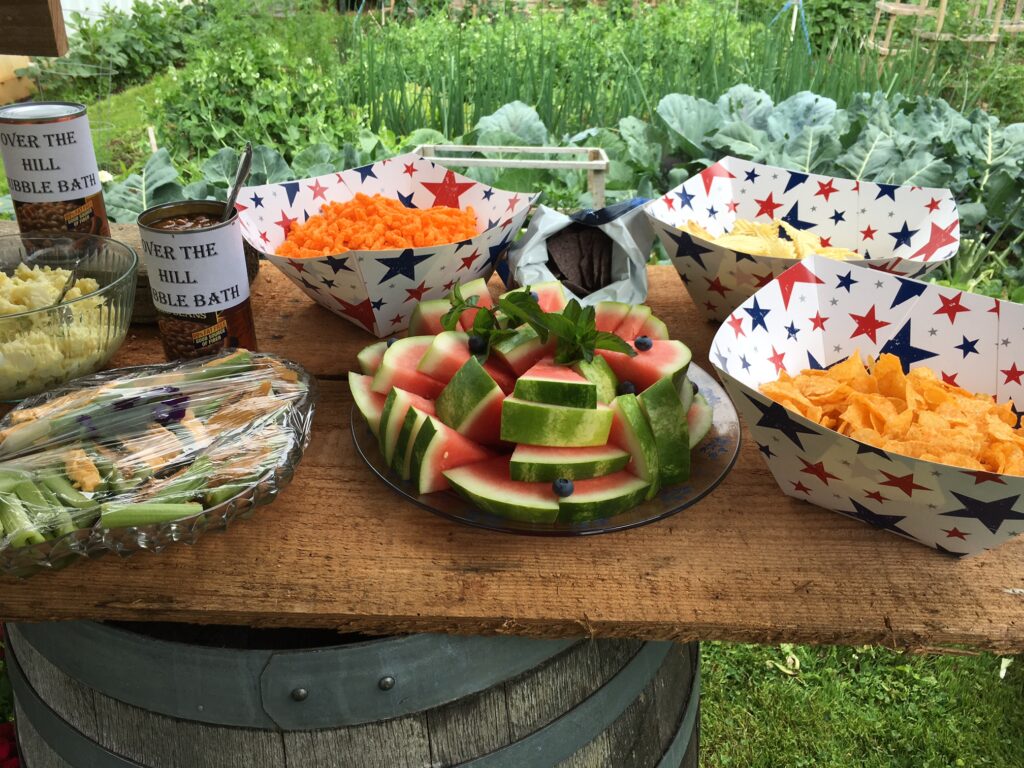 There were salads, chips and other side dishes, including our "Over the Hill Bubble Bath."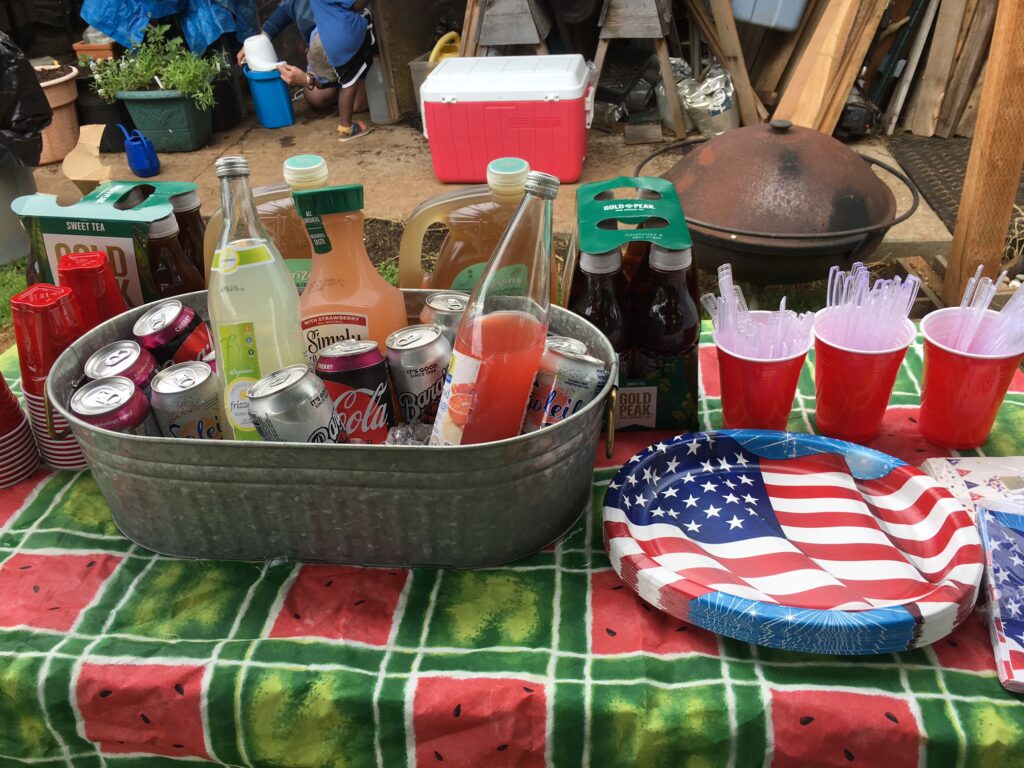 Drinks, plates and extra food were on another table. Homemade ice cream and cupcakes were the dessert.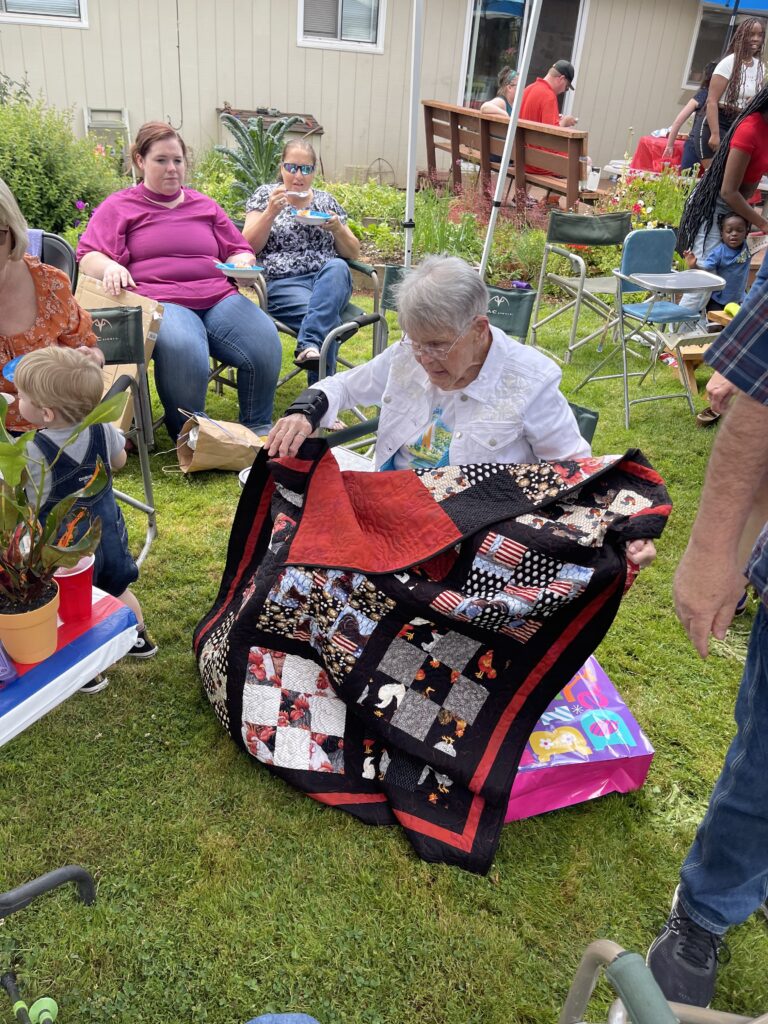 The birthday girl loved her quilt and all the other gifts she received.
All 3 of her living brothers were there, all 4 of her children, and many of her grandchildren. Pictures were taken of everyone that would hold still and smile. It was a very special day, and I was so glad to be part of it.