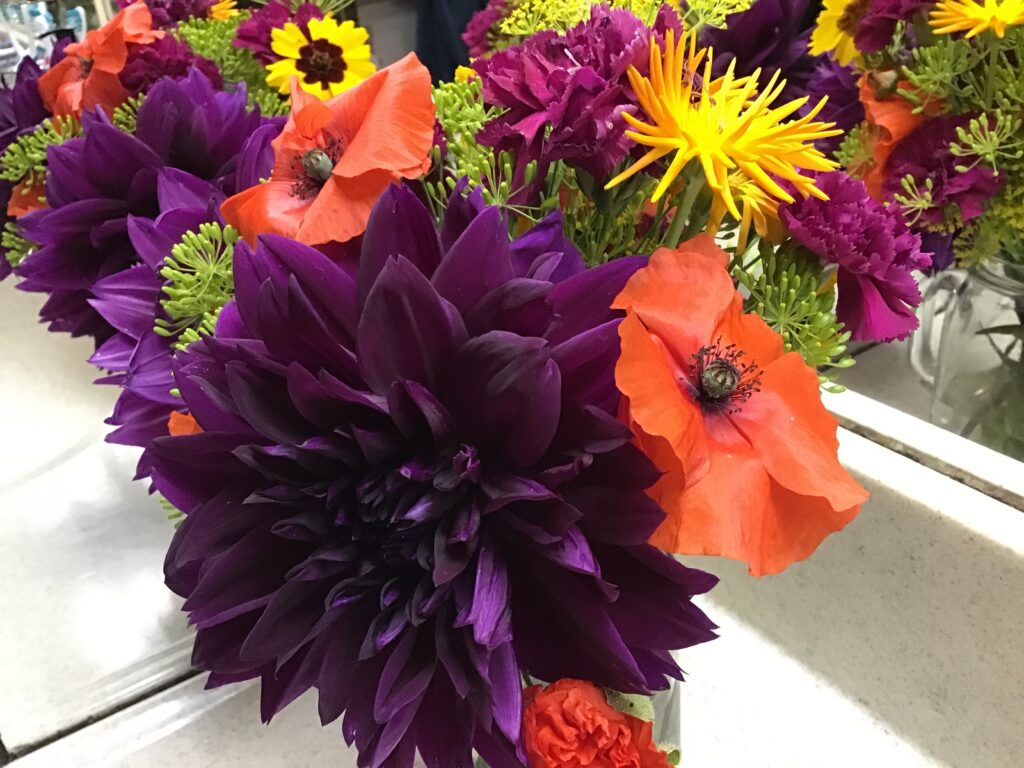 The flowers are getting gorgeous around here. I love this bouquet Lovana, my daughter, made for me. She added dill and put it in the bathroom, which helped the room smell wonderful.
This week I was able to pick enough cucumbers to make a batch of sweet pickles. It takes 4 days. You need to do something morning and night each day. It was so great to get a batch out of the way.
I was invited to judge food preservation at the 4H fair and had a great time doing that on Monday. It is such a great program and we participated for so many years that it is a super fun 1-day job for me.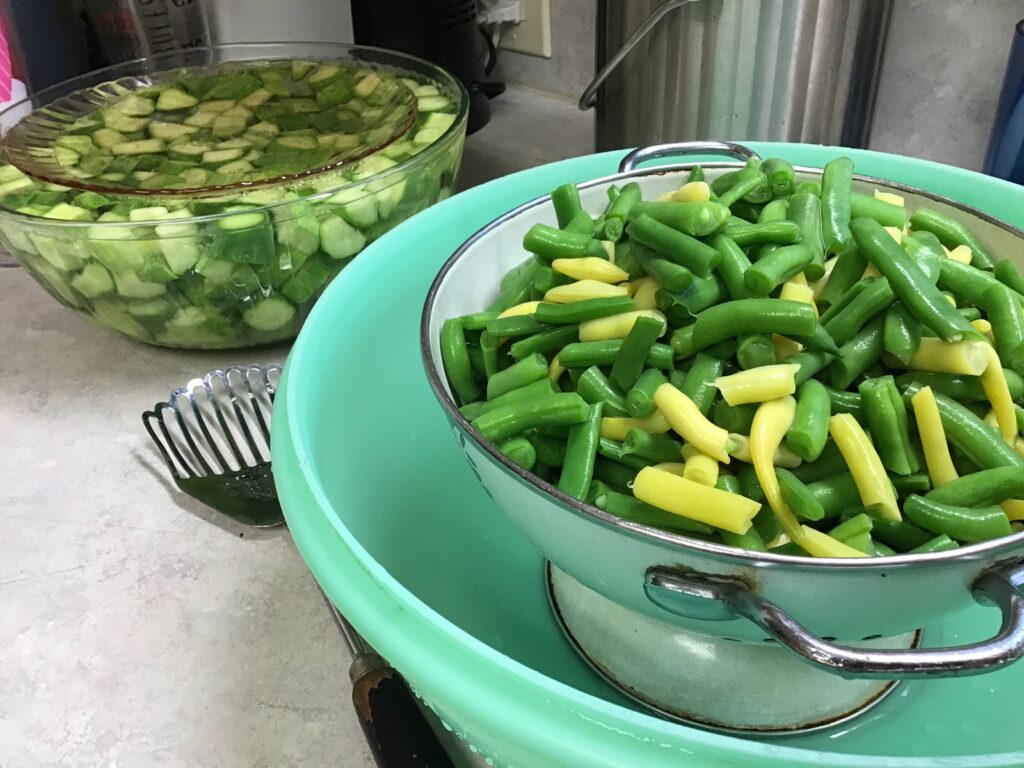 I picked and froze several baggies of beans. (You can see the pickles in progress in the background.)
It was a little hard to get any garden work done last week, but I managed a couple of weeding sessions and a couple of harvesting sessions. We were involved at Vacation Bible School at church, which took quite a bit of time.
Rob has been "enrolled" in wound care for his leg and ended up with antibiotics in an I-V in his arm for 5 days in a row. Today was the day they assessed him again, and thankfully decided that was not needed anymore, so he got the I-V port out this afternoon. His leg needs on-going treatment, though for at least a month. Although I hate that he has to go through this–it's very painful–I'm glad they finally got him the treatment he needs.
As always, the babies bring lots of joy into our lives. Today, we baby sat both of them, which made a full day. We took them for a nice long walk first thing this morning, before it got too hot. They had fun looking for kitties and chickens. There are kitties in many places, and one place that we can see a chicken once in a while on one of our routes.
It's been a busy week, and there's lots more fun to come this week. I'm looking forward to a little more time in the garden soon, but it's supposed to be super hot for a couple of days, so I may have to wait. I guess time will tell:)