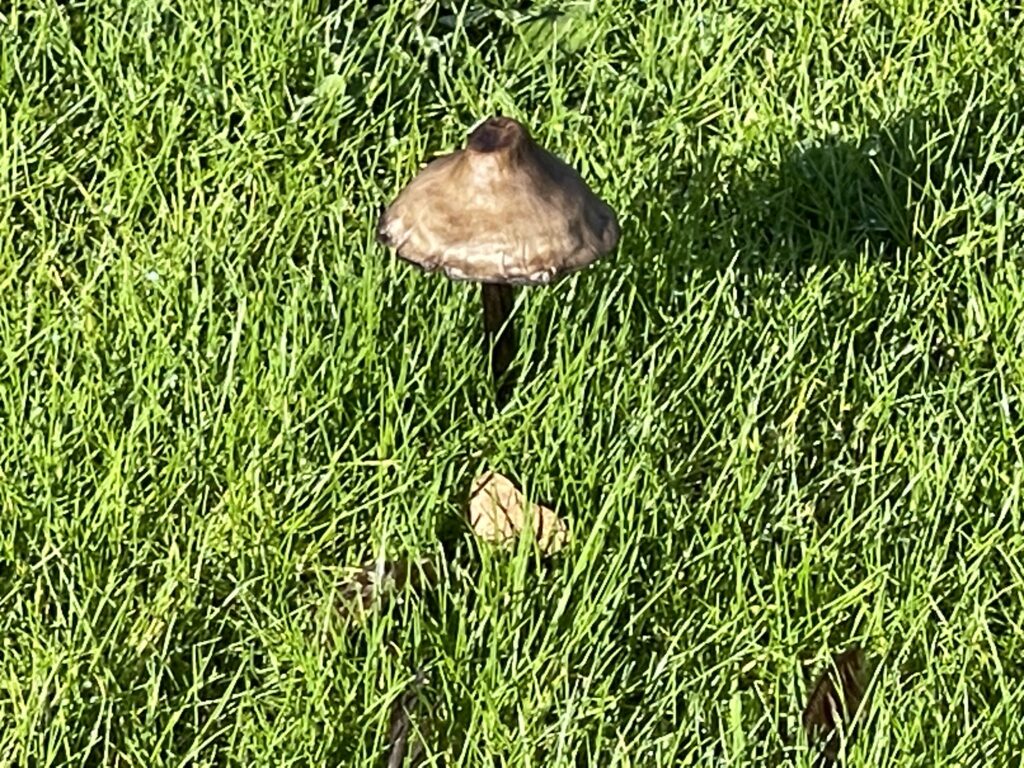 The weather has been very mild around here lately. We have been able to get out and take several walks. Yesterday, it felt like spring was coming when I saw this toadstool peeking up from that emerald green grass. It was such a nice feeling, to know that spring was on it's way once again!
All of the seeds we ordered have arrived. Rob also snagged some packets from the Dollar Store. I sorted them all into categories, such as peppers, tomatoes, etc. and put them in their bin, ready to plant. Rob spent the evening last night writing out some tags in preparation for starting the peppers. Peppers and onions take a long time, so will need to be started soon. Cleaning and organizing the greenhouse is on his "to-do" list.
I use lots of mildly hot peppers such as Anaheim 64, Ancho, and Jalafuego Jalapeño, in my salsa. We need quite a few plants of those started. I use about 6 Serrano peppers per year in that salsa, so one or two bushes will do. We are growing Jimmy Nardello Italian pepper this year as a new experiment. It's supposed to be long and sweet. I'm hoping to get the right size for pickling and fresh eating. Carmen peppers have been a favorite for years and we need a long row of those. They are a fat, long pepper and turn red much sooner than other peppers and have a huge yield. Rob's starting some green and mixed color bell peppers, as well. I freeze lots of chopped up peppers and we are working through the ones from last year at a pretty rapid rate, so we need lots more.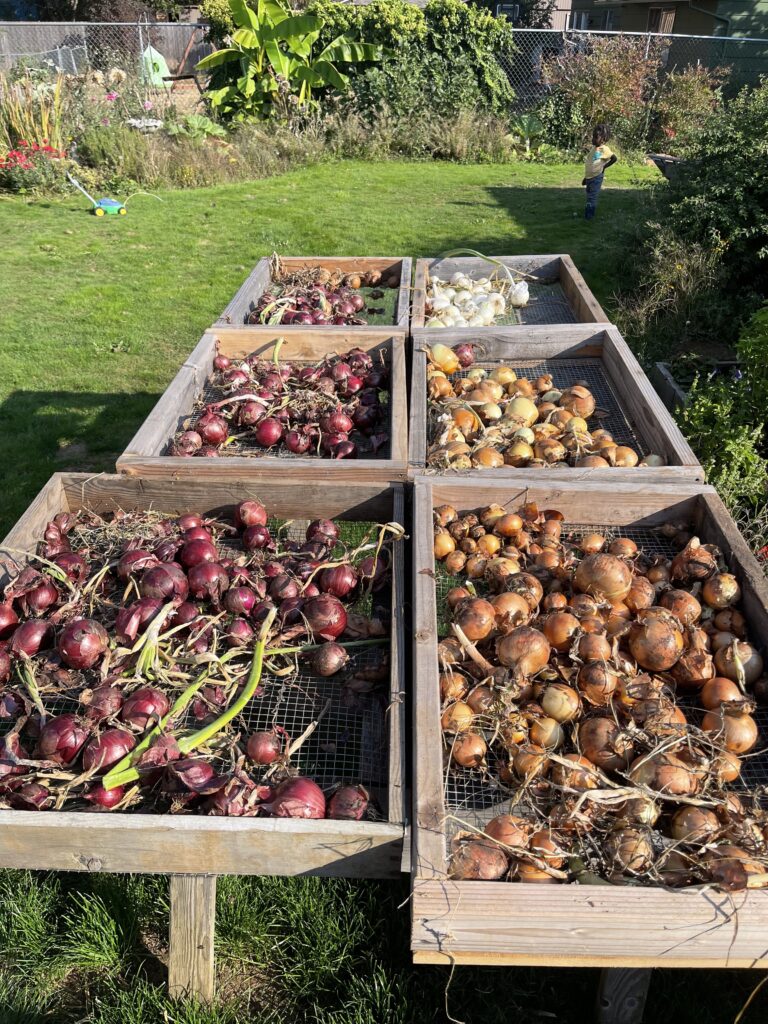 We will start Patterson onions as they are our main crop of yellow onion. They store really well. I believe I used the last of the stored ones in the early summer–June or July last year. Whenever it actually was, I already had new ones large enough to eat in the garden so I didn't have to buy onions last year. We also start Red Bull and White onions. The Red Bulls store well, but the white ones always need to be used up right away. We have so many onions from this past summer's garden and I hope that I don't have to buy any again.
I used to have an area in my garden that self-seeded green onions and I always had a large patch which lasted all winter. The last couple of years they haven't really done that and I've been buying green onions after the rows I plant are used. I hope to get a good solid area of those going again for next winter, but in the meanwhile, I'm going to start some of those in the greenhouse just so I can get some to use sooner, rather than later.
I saw a very ugly, slimy, but huge cabbage still standing in the garden, and wondered if there was any good left on it. There was! I peeled off the black part and aggressively cut off the bottom half, which contained slugs and potato bugs who wanted to feast and was left with 5 large, very good chunks from the top half. I've already used one of them.
I have been stretching times between grocery shopping again. Instead of going every week, I stretched it to about 12 days this past time. I will do that again. As I mentioned in my previous post, I have been cleaning out the pantry area in the garage. The kitchen counter has an area with things that need to be targeted for use, so I'm shopping from there these days. Rob and my nephew went to the store for me yesterday and got dairy and produce and a few items to use with these targeted items so I can use them up.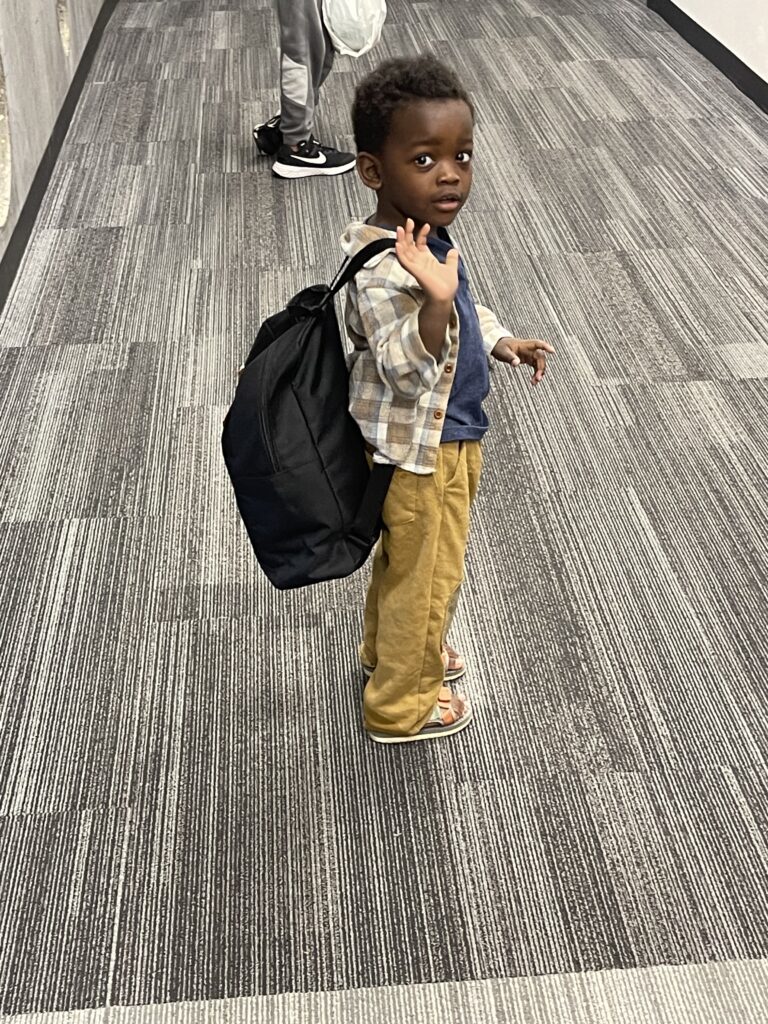 We've been able to get back to the YMCA a few times with our grandson and nephew. They love the pool and our nephew likes to shoot hoops, as well. Malcolm is so proud of his "pack-pack" that my aunt sent over at Christmas, full of his new towel from my sister and the rest of his swimming things. He insists on carrying that bag himself, no matter how awkward or heavy. My sister gave him swim diapers for Christmas, as well, which was not so exciting to him as it was to me.
Last week, there were more events and meetings at church than we've had for years. Although we enjoyed every one, and felt the meetings were useful, it made for a very busy week. There were some days where I really scrambled to get dinners on the table. Rob was given dinner at one of his events for a nominal fee, and at another there was lunch provided. Because I'm gluten free, I took my own sandwich, but enjoyed the huge fresh salad very much. At yet another gathering, there was an entire table of desserts and snacks to enjoy. I was happy that I managed to feed everyone and stay out of the fast food line! This week, I noticed there is a women's event featuring chocolate where everyone gets to eat chocolate…I think I could get used to that. Maybe that one should become a weekly event…..