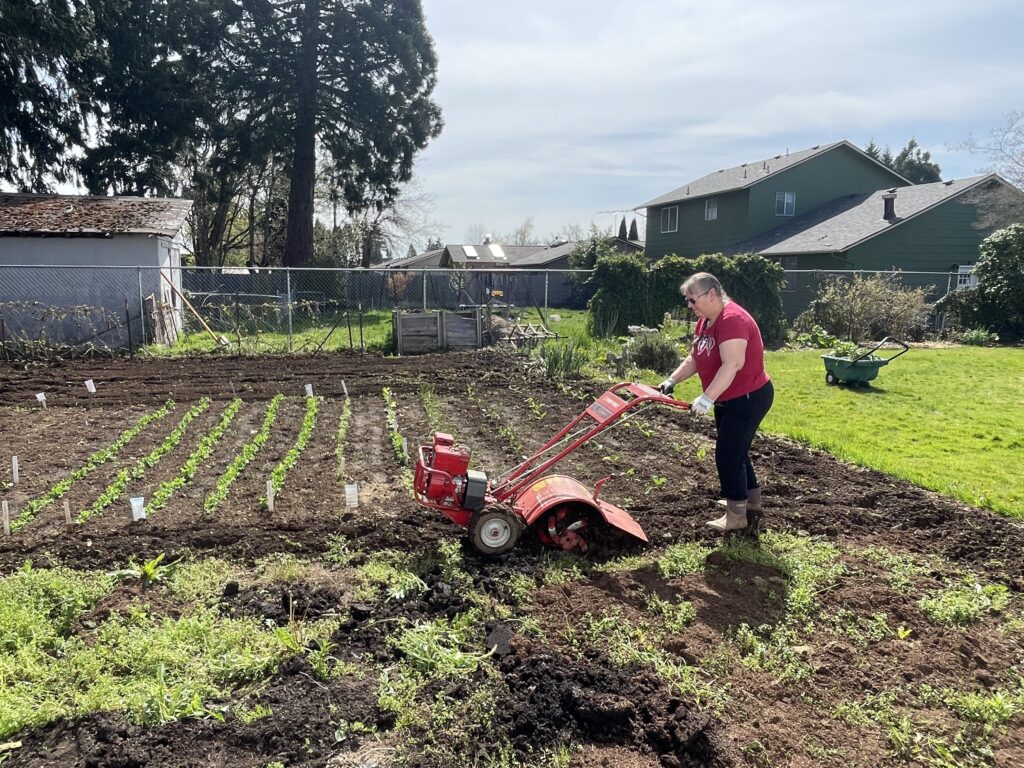 The weather has turned! It's finally sunny and warm this week. I have really been wanting to till the garden. I had some help getting the tiller started and a refresher on how to manage it and did quite a bit today. This is our mid-sized tiller and I seem to be able to manage it just fine.
I won't be able to plant until it is worked up again in a couple of days, so I'm glad the weather is supposed to stay nice for a while.
I also got some weeding and clipping done in the flowerbeds. There is SO much more to do, but at least I got a start. I was able to get quite a bit into the yard debris bin and hope to fill it up this week. Since they take a bin full each week, included in our garbage service, it's always a goal to use that part of the service whenever I can. It's also a nice way to challenge myself to keep on working away, bit by bit.
Rob found an amazing deal on bags of bark dust, garden soil and got some steer manure/compost while he was at it. We've been spreading that around here and there as we get a spot ready, and used some of the compost to enrich the garden. I have 2 sections of my home-made compost ready to spread once it dries out a bit. It's too heavy now for me to handle.
Normal cooking continued: Sausage Spaghetti Pie (green peppers, onion and sausage sautéed and put on top of spaghetti/cottage cheese base with mozzarella on top) for us and young adult group, salad, peanut butter/chocolate chip cookies for the freezer, lots of leftovers, home-baked chicken nuggets, chicken and pepper filling for burritos, gf wraps from a Bob's Red Mill mix, and jars and freezer containers of fruit, veg, etc. I've been working on emptying the fridge of leftovers and produce and am continuing to work through the pantry and freezers. It's just not that long until the garden will start producing and I need room to put the freshly preserved produce!
Our microwave broke and Rob found another one quickly at a hardware store we've used and loved for years. We got a medium-priced one, and it's amazing that it does 4 things–air fries, convection cooking, toasting or broiling(not sure), and of course, microwaves. I'm excited to see what I can do with that. If I only use the microwave feature, that's just fine, as well–after all, I was trying to buy a microwave:)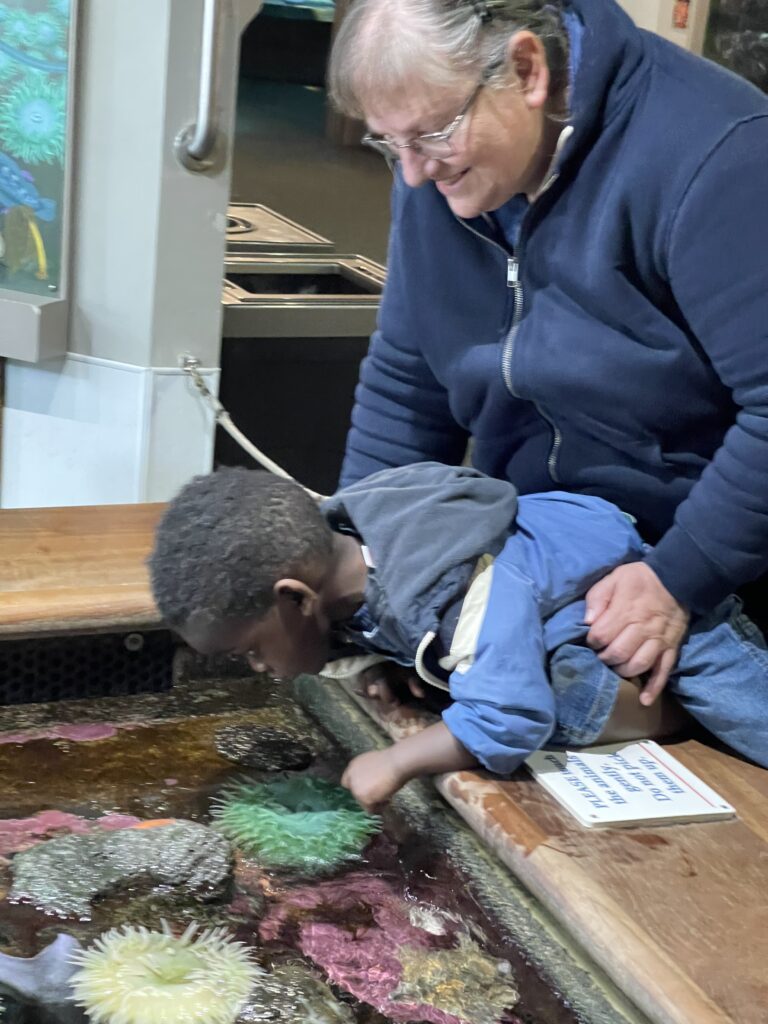 We took Malcolm for a drive Sunday afternoon. We ended up at the beach late afternoon, so stopped in at the Oregon Coast Aquarium, used our membership, and he enjoyed himself for the 45 minutes we had before it closed. He just needed to get out of the house, as he's had a cold, and well…Rob likes to drive:). What can I say? It was a great afternoon.
I anticipate that I will be outside as much as I can find the time for as long as the weather stays nice because I'm so eager to get some work done out there. Meals will probably be quite simple, and I'm not sure if I will bother shopping or not. It will be fun to see how the week shapes up!