The garden is starting to grow at last! I got some radishes, which seems like a small thing until you realize I plant them often and rarely get anything to harvest. This time I thinned them much better than usual and it paid off. It was also rainy and cool, and they love that so aren't very spicy.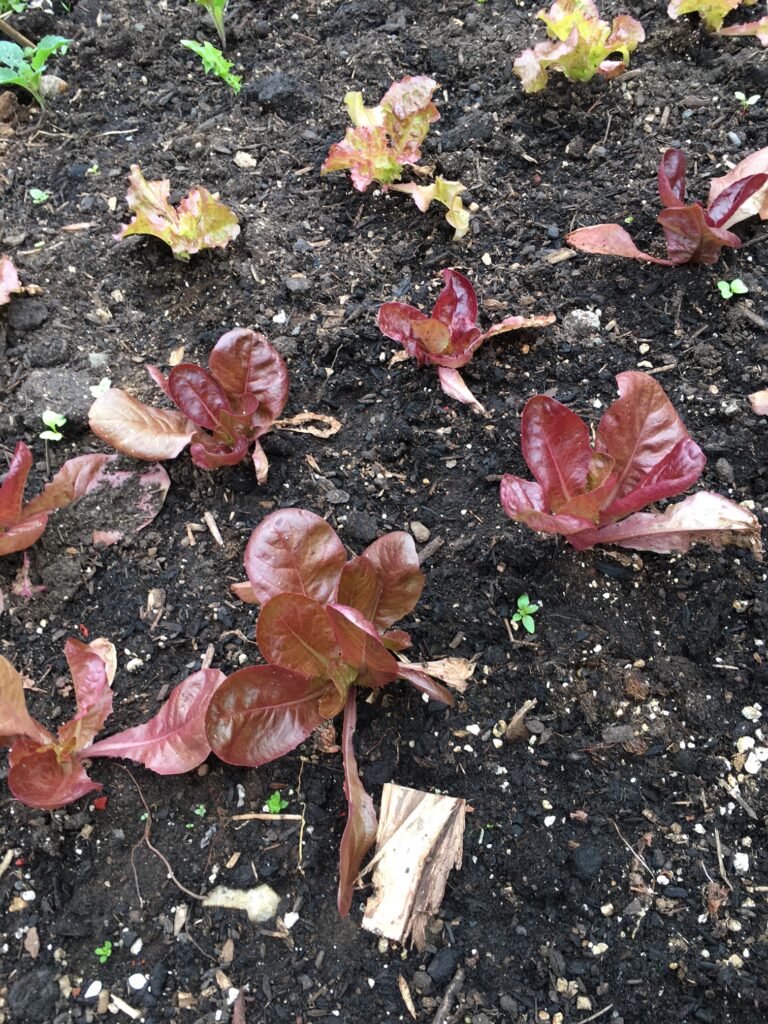 There have been many changes in the garden over the past few weeks. Lettuce is growing. In fact, this lettuce has almost doubled since I took this picture last week. Tonight, I picked 3 leaves from a green plant to use on my burger. It starts….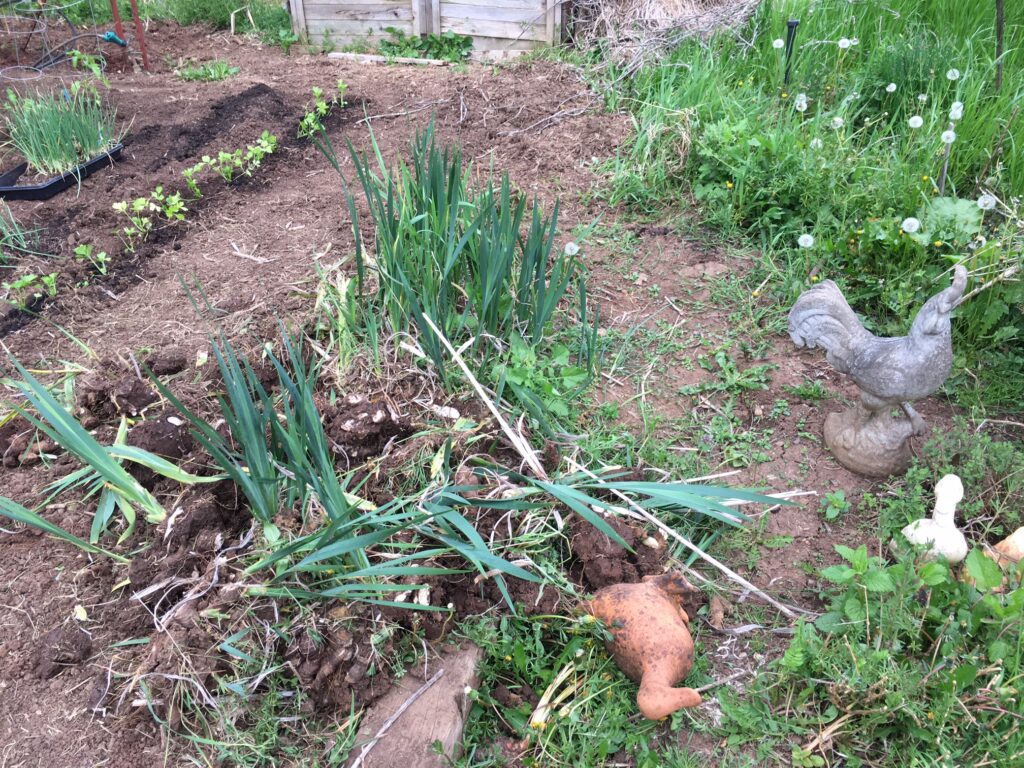 All of these Japanese Irises have been dug up and removed. Compost was added and squash and pumpkins will be planted there with the intention that they will grow into the flowerbed and back behind where all I have is grass and mint. I would like to dig out more of that grass one of these days. I've been doing a lot more shovel work this year than normal, and it's paying off.
On the left, you can see my little celery plants. You can also see a partial tray of onions. They are all planted now–some there and some in other areas. The tomatoes are in as well, to the left of that area.
Last year, I had a goal to make some areas easier to keep clean, so I laid down some bark dust, weeded diligently, etc. Those areas are better and were much easier to clean out this spring. Hopefully, I will get a few more places conquered each year. Although these irises were very pretty, and a lovely yellow color, they were almost impossible to weed and were becoming over-run with those weeds.
Of course, the dandelions are having no trouble spreading all over, especially when two super cute little boys blow the seed heads all over whenever they play together:). So, I've been digging those plants out with a shovel whenever I have a few minutes.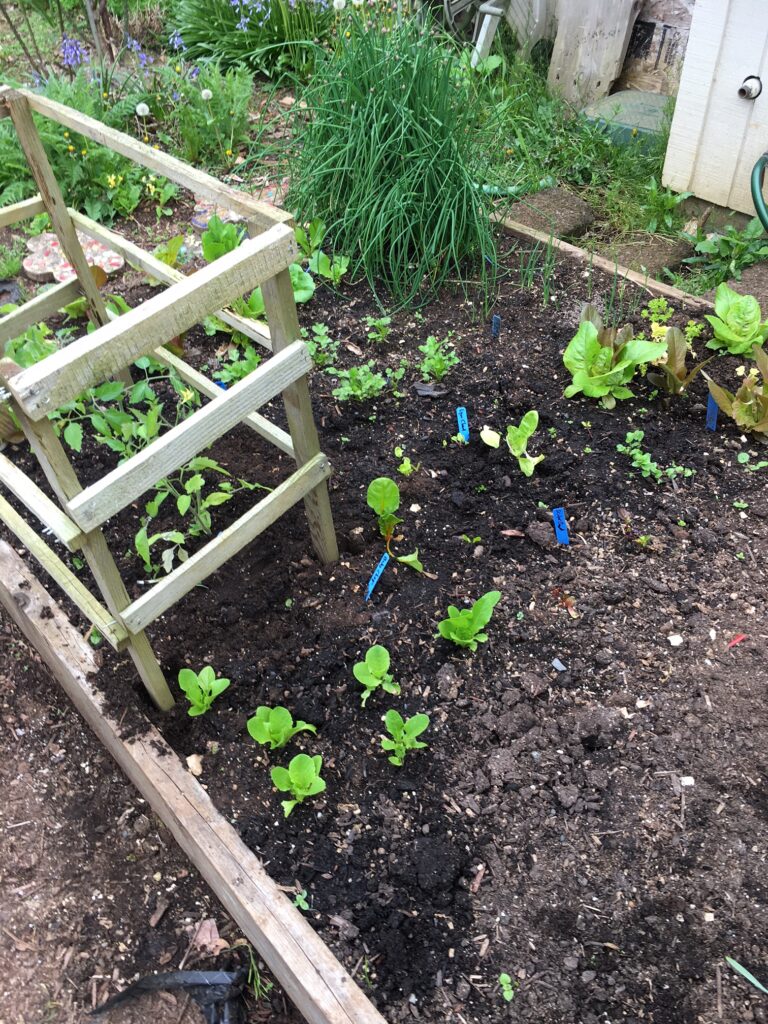 I've filled in the rest of this raised bed with leeks. I've also tucked in some pepper plants, and those are Valentine grape tomatoes you see on the left.
The area on the right is planted with green and yellow beans to can. They have not come up yet, as it's been a cool, wet week again. I dug down and they are sprouted, so they will pop out with the upcoming warmer weather, I hope. There has been a crow trying to eat them, so we shall see what's left.
I get a little more done each day, so I will hopefully have more to report about the garden very soon.