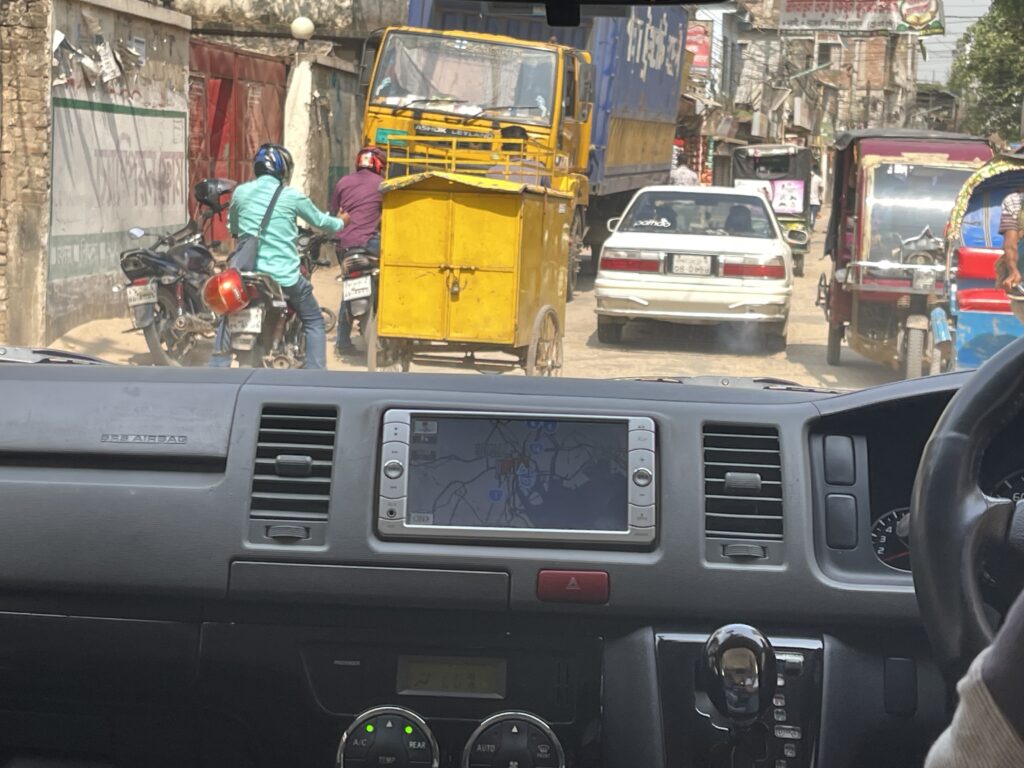 It has been a wild couple of weeks! Rob has safely returned from Bangladesh and I successfully made life work while he was gone, with lots and lots of help from my family. He saw so many interesting sights on his journey. One thing he noticed was how crowded everything was. It was also noisy, with lots of honking and even police sirens mounted on cars. The contrast of how quiet is is here was noticeable to him and he's enjoying the peace of it. It is considered polite there to honk at everyone!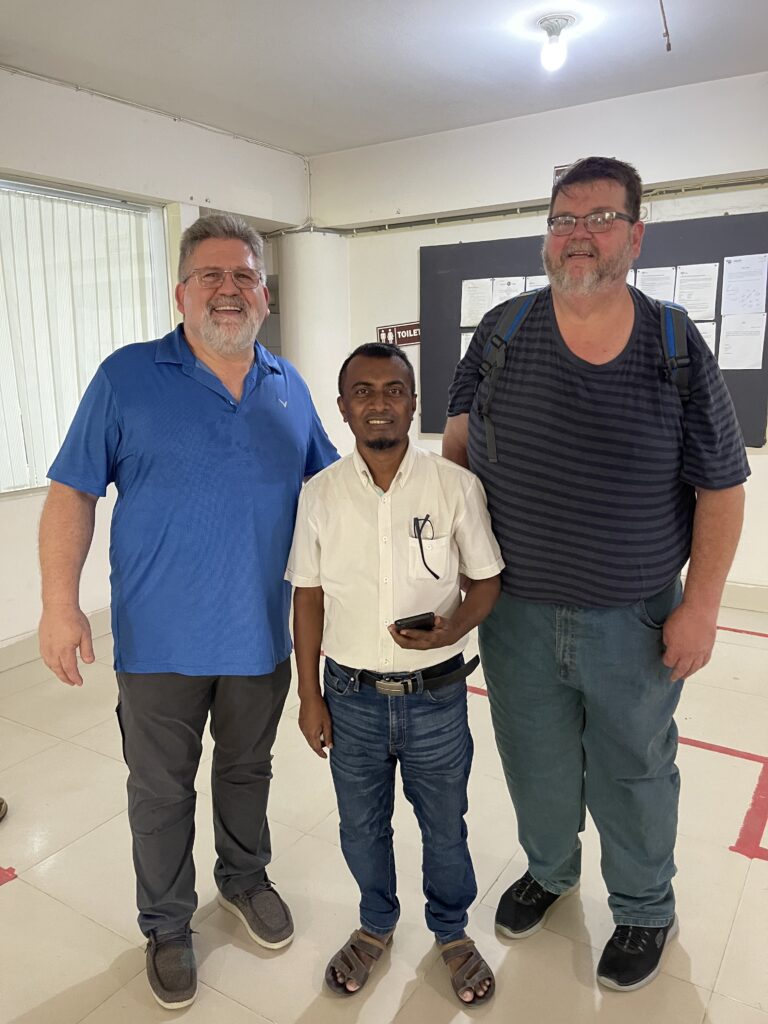 After traveling for 30 hours to get there, they were put into a van the next morning for a 9-hour ride out to the country where they worked with 100 boys in the 100 degree heat….it went amazing, despite the fact that the team was not used to the heat and their days and nights were swapped from what they were here. They returned to the big city a few days later to work with girls at a couple of girls' homes.
They got to tour a garment factory one day. This man was showing them how clothes were made. The interesting thing was the clothes are going to a local store right here in our area!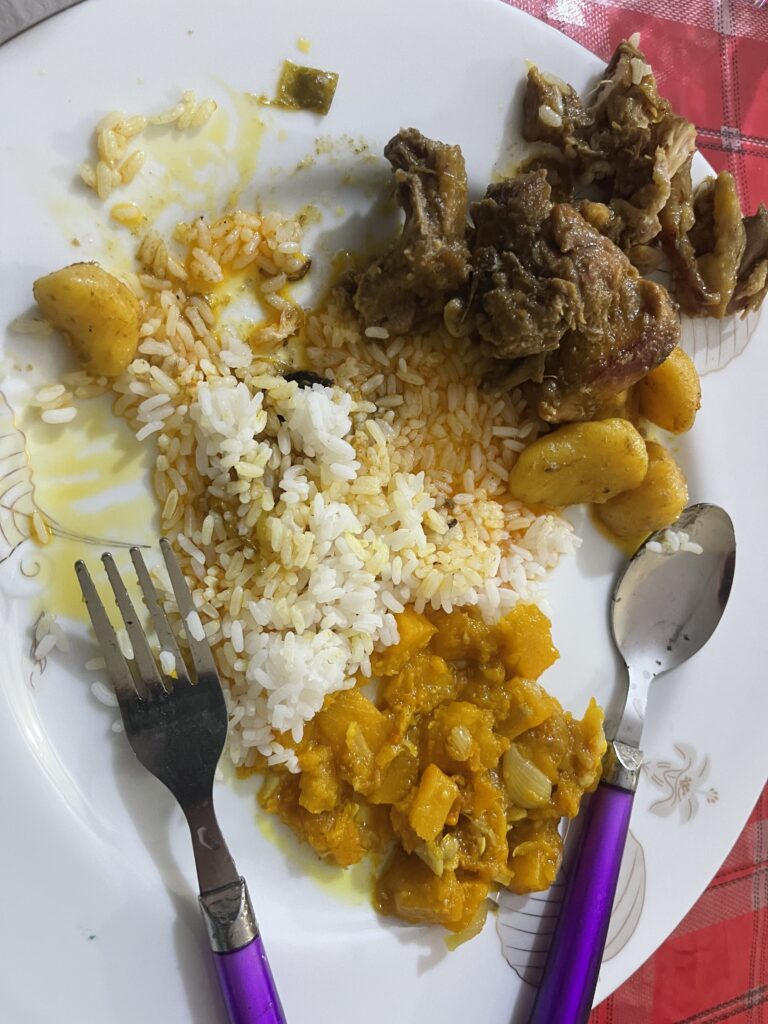 They had so much wonderful food! Most of it was quite spicy. There were a few dishes that were mildly spicy, but more often than not, Rob found his mouth might be on fire after eating the meal. At the breakfast buffet, there were no signs to tell you how mild or spicy things were so he just had to take a small portion and test it until he found one he enjoyed. He had rice for every meal and a lot of curry.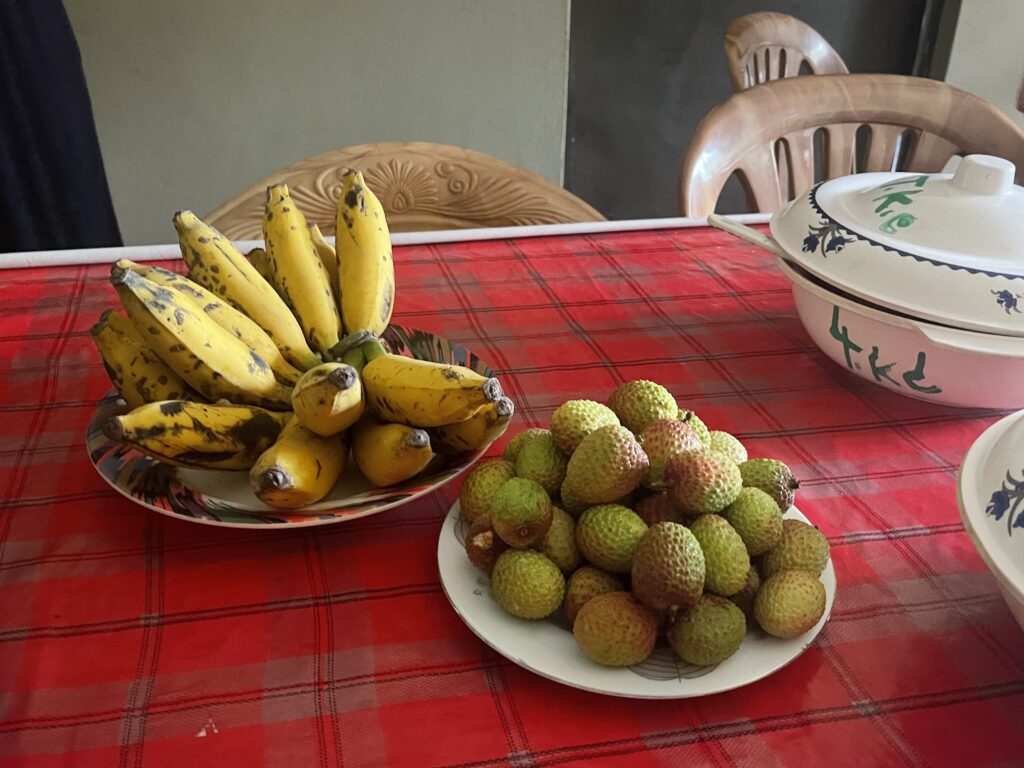 He got to taste fruits he had never had before. These grew on a tree, but he doesn't know what they are called. He had an excellent time, and felt good that they got to work with so many kids, as well as a group of men one day. Then they travelled home. He's very tired and getting his days and nights sorted out, but every day, I'm hearing a little more about his trip. We are both so happy he got to go. So many prayers were answered.
It was very inspiring and eye-opening to see how others live in a part of the world we know so little about and to help so many orphans, even in what felt like a small way. They sang songs, did crafts, told stories, played with them and encouraged the staff at the facilities they worked at. The people were so warm and friendly to them everywhere they went.
In the meanwhile, I was home working frantically on the garden and yard, working and taking care of the house and life. On the days I worked a different family member would come over to play with Malcolm and on the weekends his auntie helped with him. We took him to get his hair cut, to the McDonald's play place, to the carousel, to the park, and had little brother over to play twice. We had to keep him busy because he was so sad that Papa was gone. The first day after Rob returned, he followed him everywhere. If Rob got in bed, he got in bed with him, if Rob went outside, he went out, and so forth. I found them both asleep at one point, with Malcolm holding onto Rob's beard–he wasn't taking any chances!!!
I got almost everything planted in the garden. I weeded for hours, but have so much more to do. The crows ate our green bean sprouts so Mac and I replanted those. I was able to clean up the deck, re-work some pots of flowers saved over from last year and put geraniums back into the ground. Rob digs them each fall, and I put them back out each spring. I had a few little flower starts we planted in the greenhouse that I tucked into the pots that held overwintered geraniums and got the Columbine plants Rob green into pots or the ground. There were about 16 of them, so there should be lovely flowers for years to come here and there.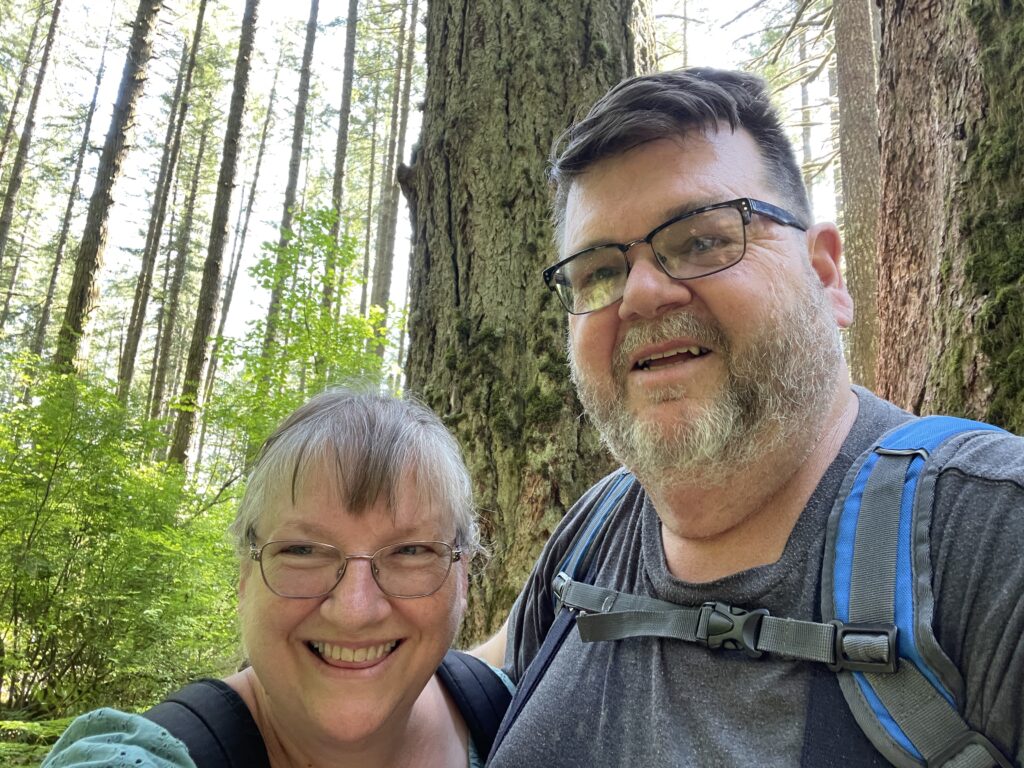 On Friday, we went on a small hike, just the two of us. It was fun to hear all about the trip, and just spent time with Rob after his absence.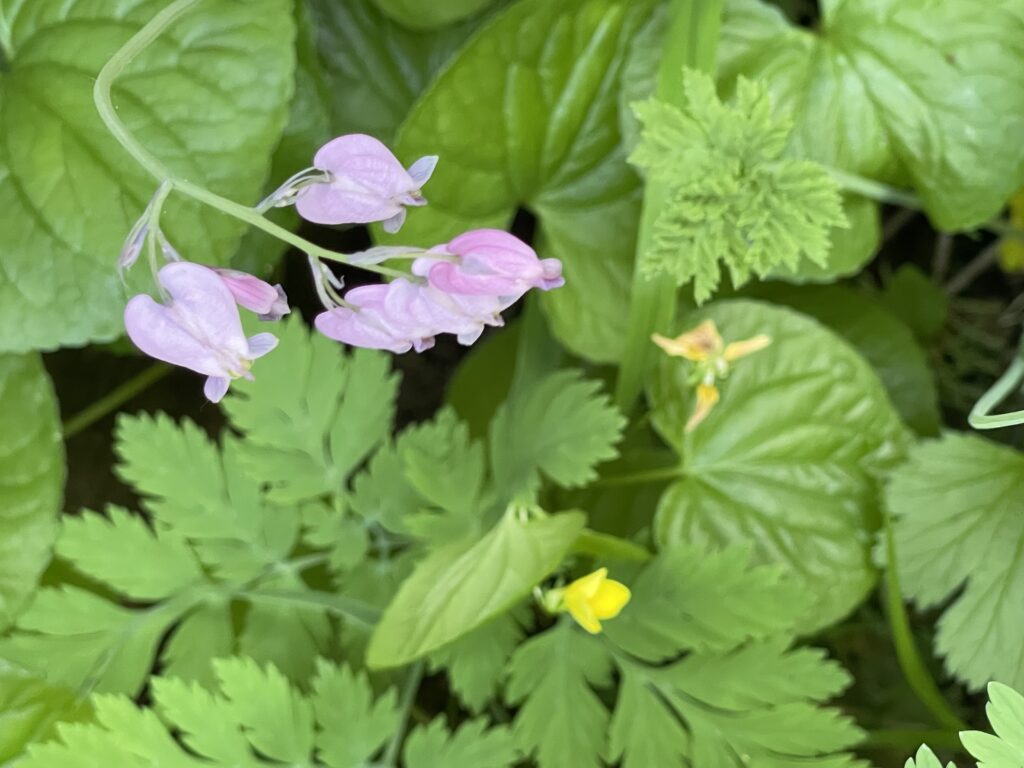 There are so many wildflowers in bloom right now. It was amazing! We just went about a mile in and a mile out, and had a wonderful time just being together.