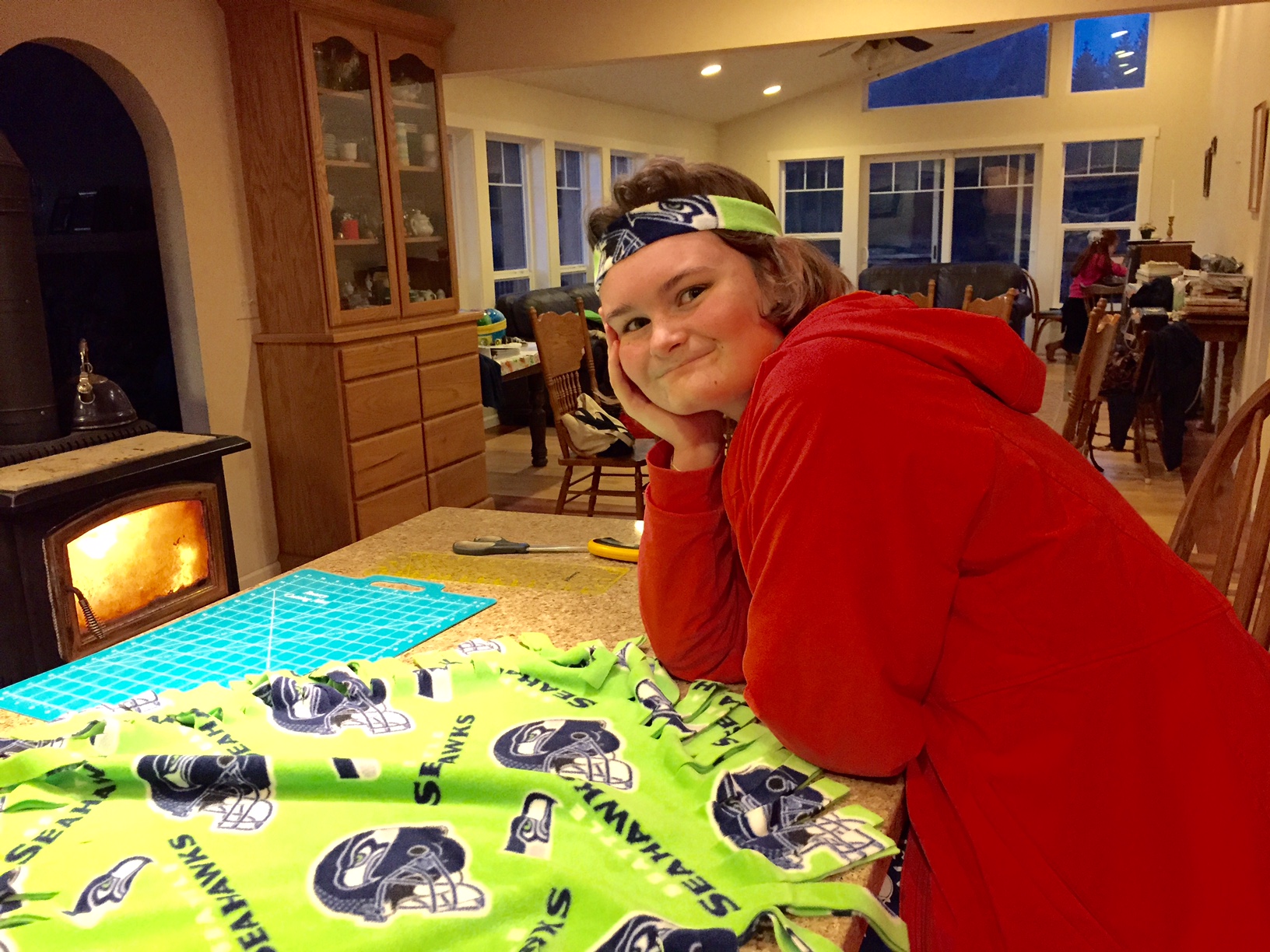 Michaela loves the Seattle Seahawks.  Recently, she and I made a plan for her to make a Seattle Seahawks pillow from fleece.  I got the fleece and saved it for when she was going to spend a few nights at my house.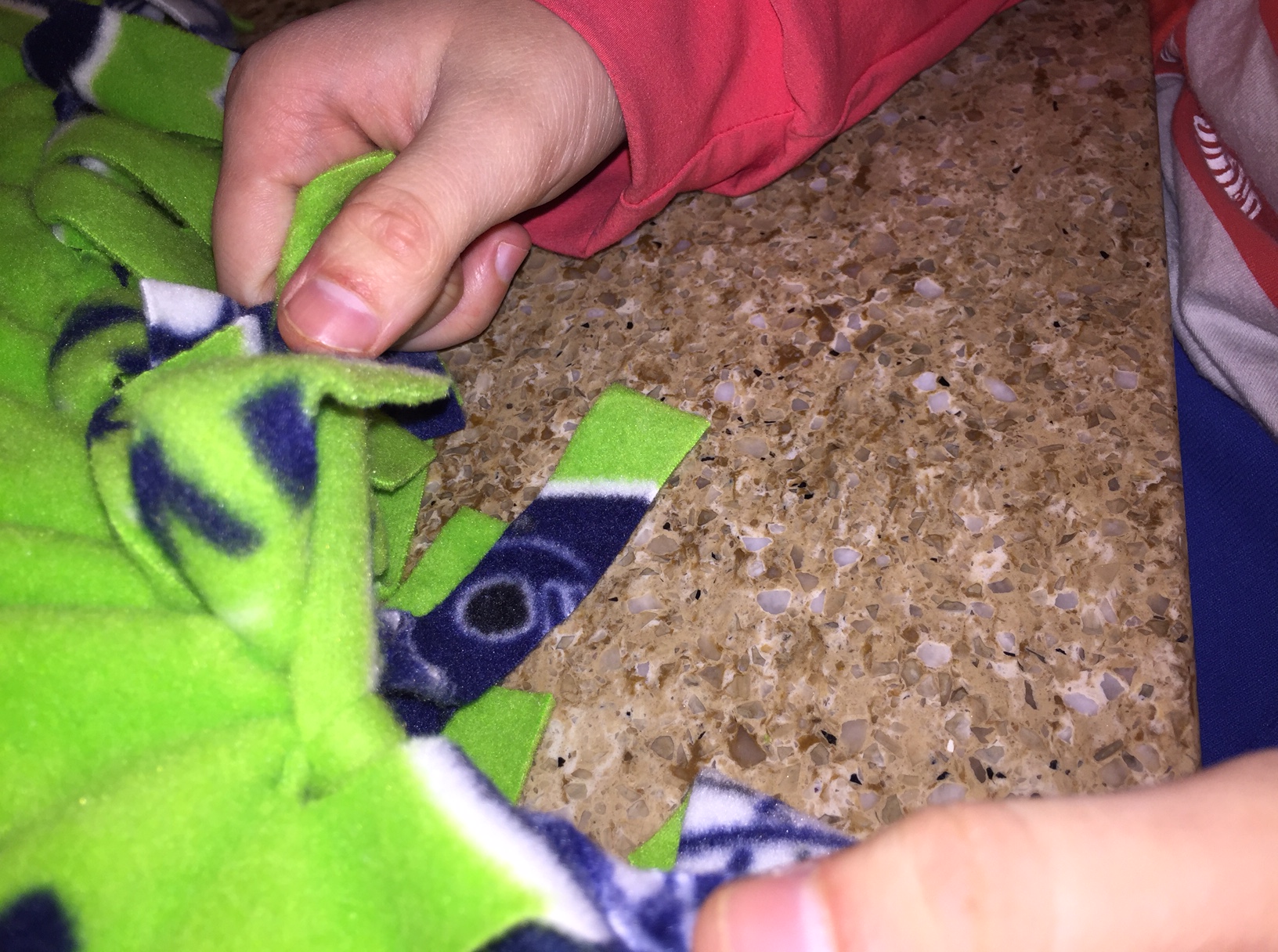 I cut it out for her.  She cut a couple of corners out, but felt like it was making her too nervous.  She was worried that she would wreck it, but she did a great job on the corners she did cut.  I started with a double layer of fleece, and cut it to about 29 inches square.  I then cut out 6 inch squares out of the corners, and cut strips approximately 1 inch by 6 inches around the pillow.  Then, I showed her how to tie.  She tied.  I tied.  Her sister tied.  At last it was done, except for a couple of stray ties that weren't.  Oops!  So, while she was in the other room, Rob and I untied and retied one side, and it was done!
We had a 16 inch pillow form I had hoped to use.  After tying it part way, it became apparent we needed a bigger one.  Rob took Michaela to the fabric store and they got an 18 inch one instead.  Notice the clever use of the scraps–she made herself a headband/hat with them.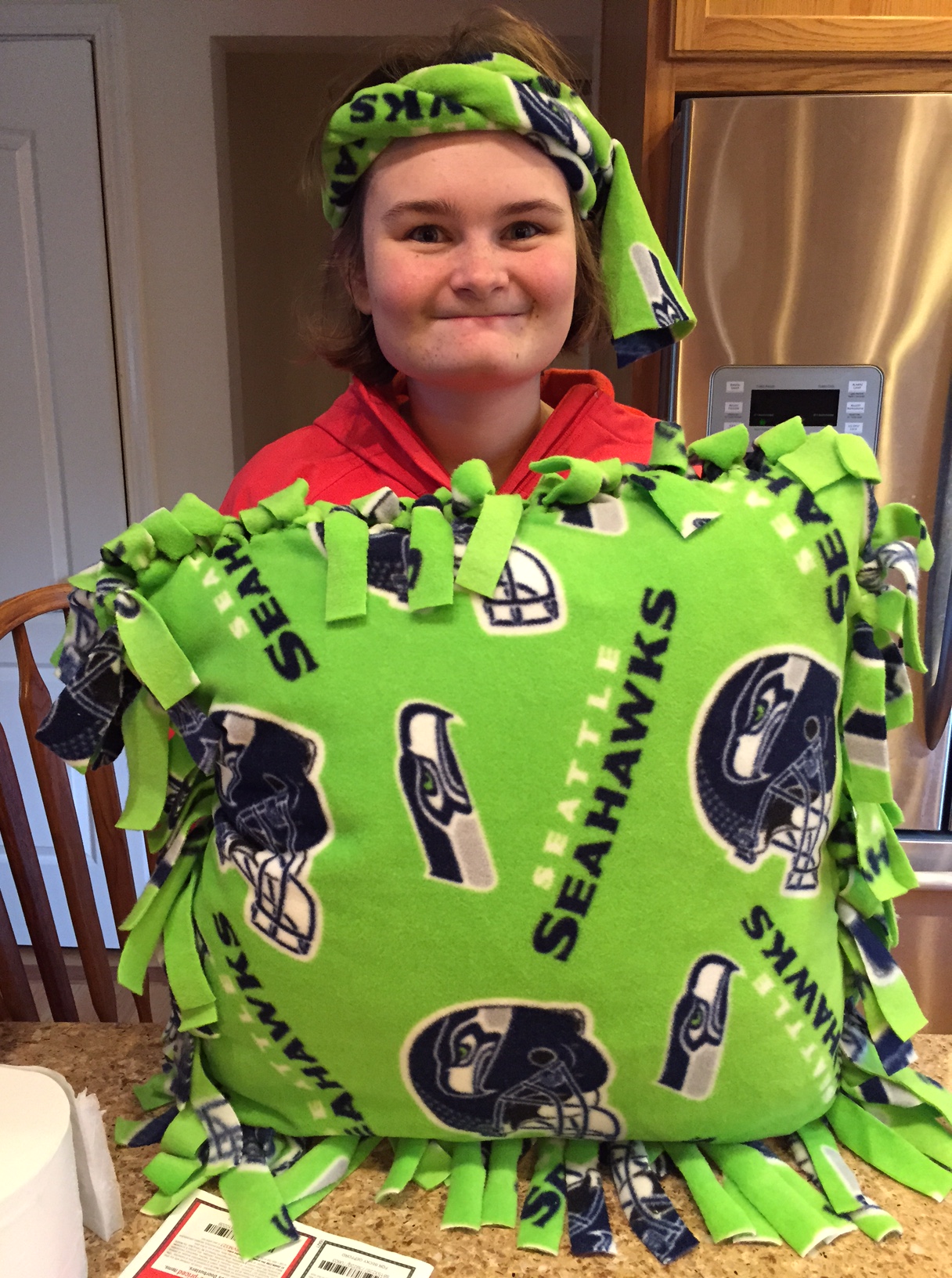 Little brother had to have one, too.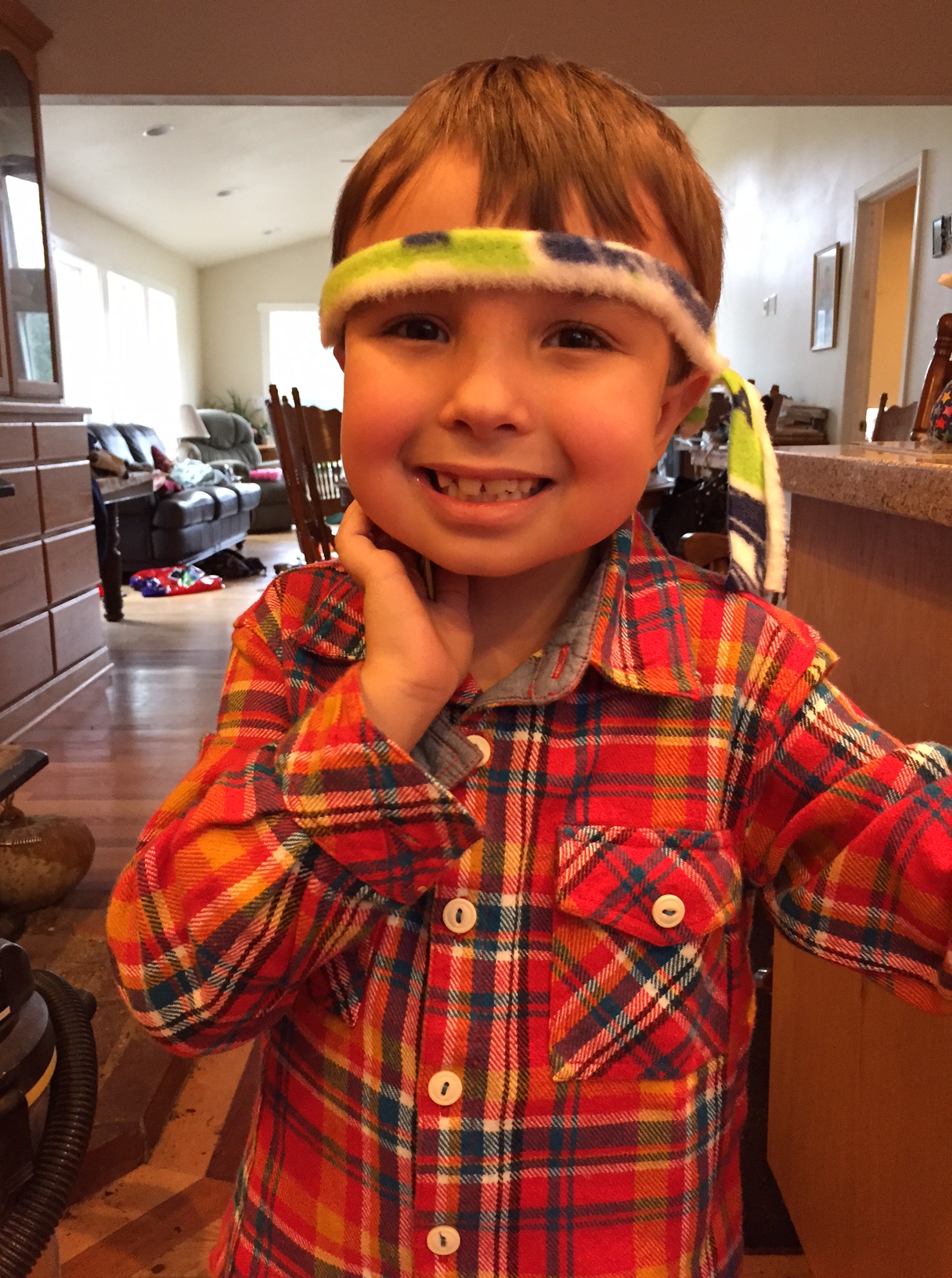 It was a great project.  It didn't take too long, she could tie the ties with some help, and she loves it.  She is a girl who knows what she likes, that's for sure, and she likes this pillow.