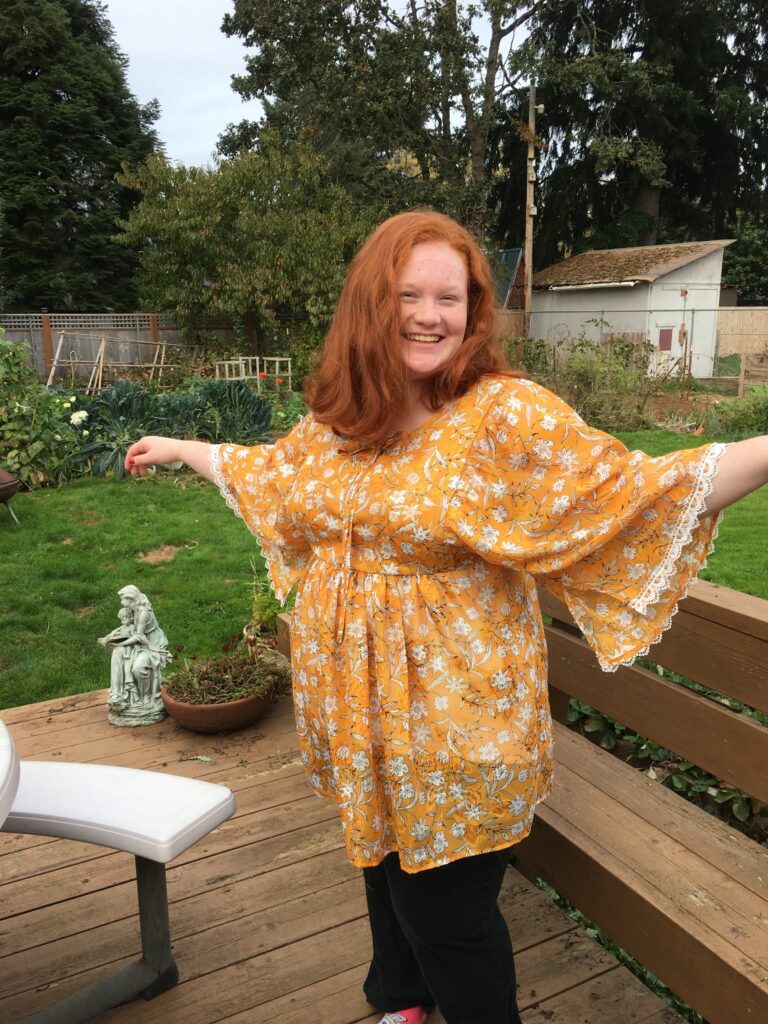 Last weekend when we got this fabric, I had no idea of how difficult it would be to sew. One week later, here's the top:). Whew!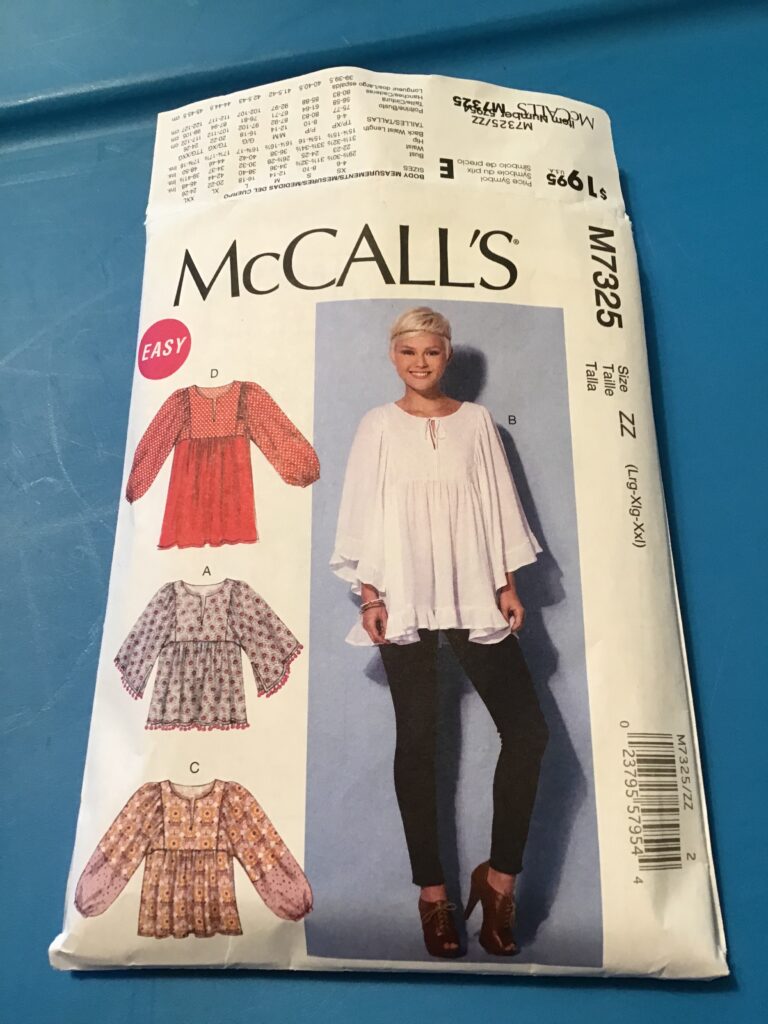 She chose McCall's 7325, view A. I decided not to put the lace on the bottom edge.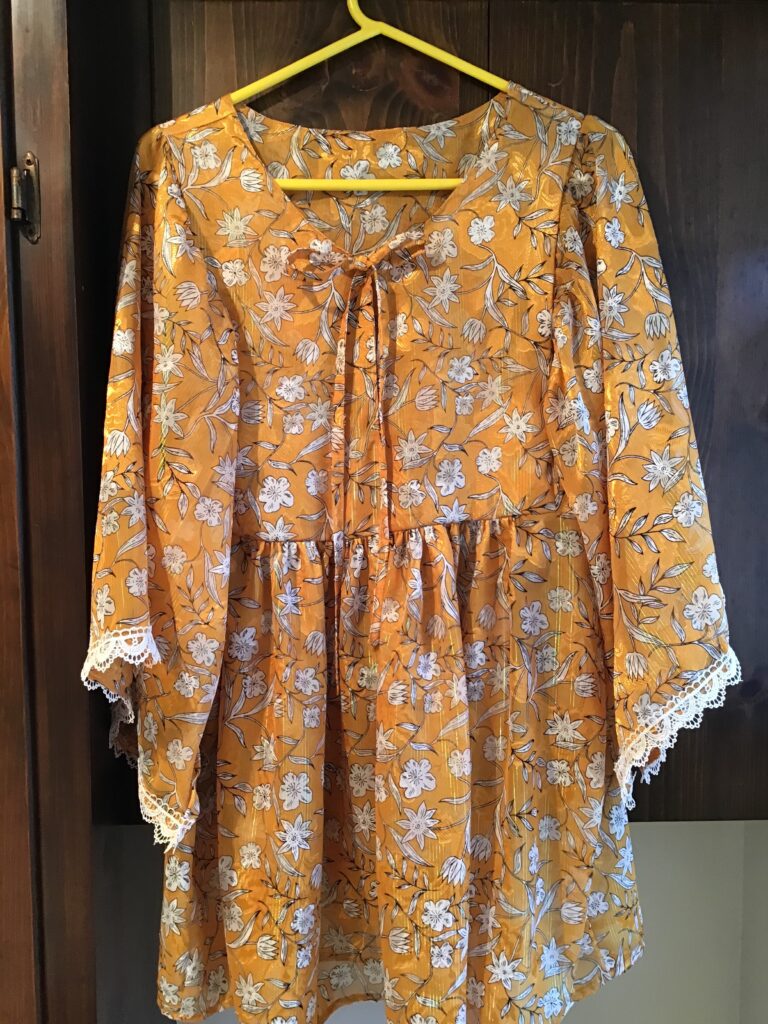 The fabric she chose is very sheer, so she needs to put a camisole under it. Knowing that helped me when I was sewing the slit in the neckline. It ended up a little deeper (well, quite a bit deeper) than it was intended to when the stitching got accidentally cut and then the fabric started fraying. You have to clip to the stitching or it won't turn well. But, I took one tiny clip too far….easy to do. Well….with several sewing sessions, none of which were very long due to frustration and intense concentration, it's now sewed, reinforced, and top stitched to make sure it won't tear out!
One view had some cording for a tie. The other views had no tie at all. She didn't need the tie for modesty, as she will be wearing a cami, but
I sewed my own tie, then inserted it because I questioned whether she would be feeling like her neckline was too wide and might even have trouble keeping the top straight if it kept slipping to one side, as tops sometimes do.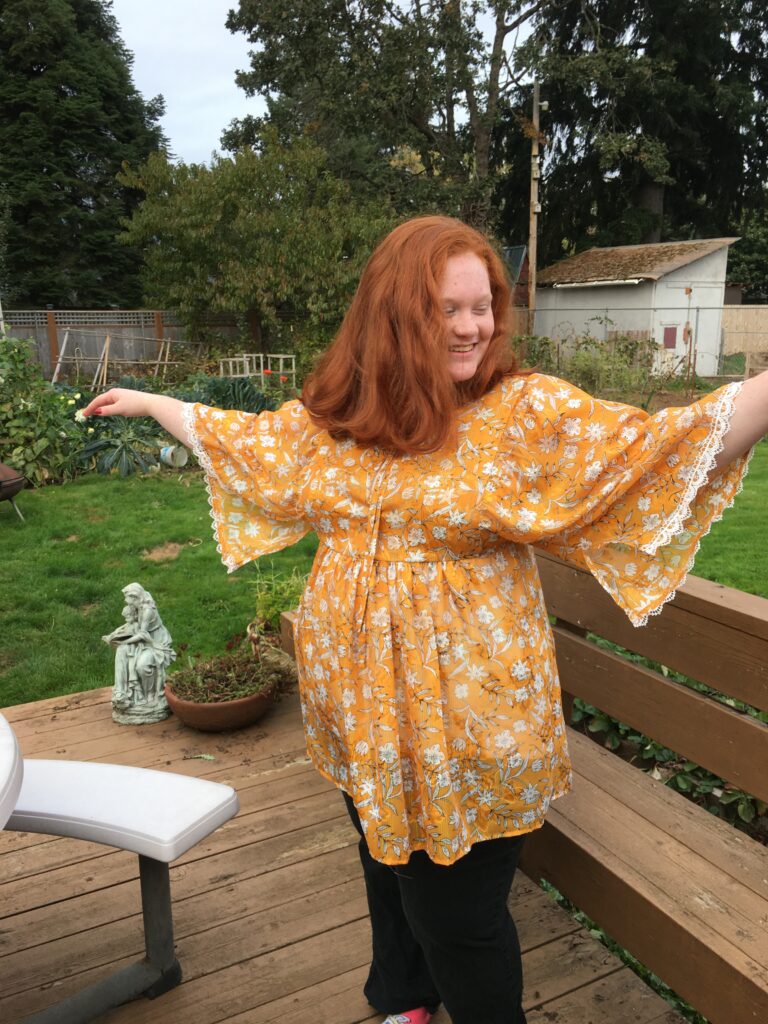 She loves it. That's what matters. She said she felt like an angel with wings:).
We bought some cotton fabric to make another top from the same pattern. We decided together that we would change patterns. I don't think the amount of fabric in this top would allow the thicker cotton to drape well. As hard as it was, this fabric was the right choice for this style. It's done now, and I have some easier projects for this week:).