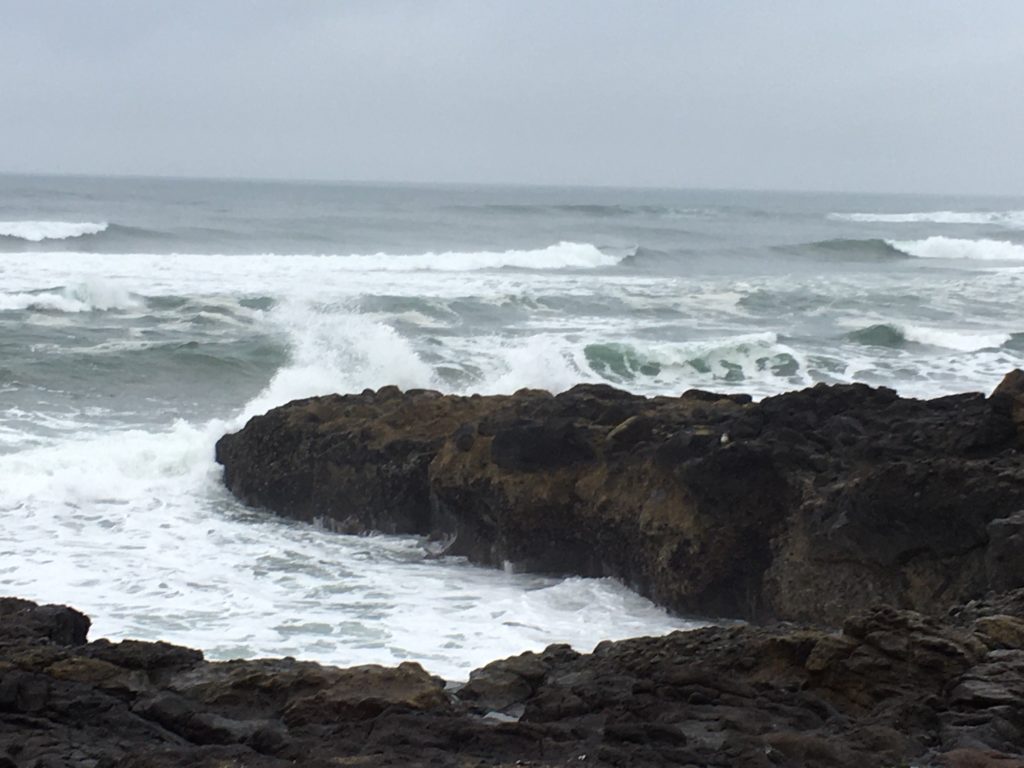 On Friday, we had a rare day off. When we realized that we were absolutely free for the entire day, we made a plan to drive down to the Oregon Coast.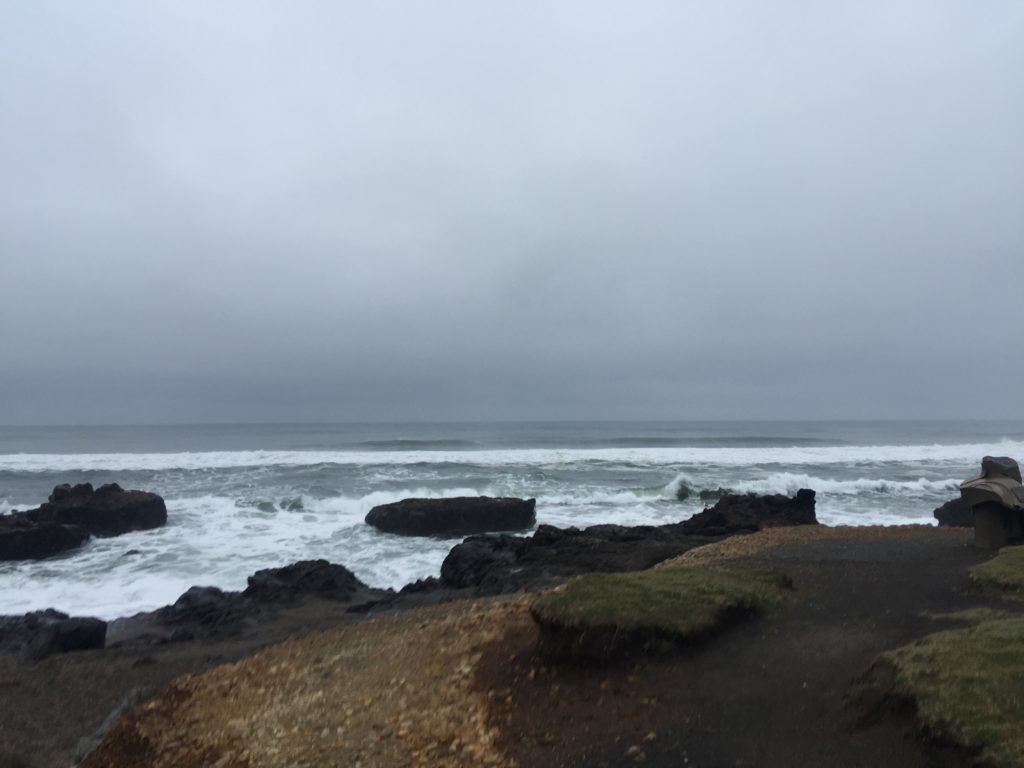 It was cloudy and even rained a bit on us. We were not surprised! Rob and Patsy looked for agates for a while. I walked the dog around, read a book and rested. We stopped in at a couple of quilt shops, because that is a fun treat for me, got a little ice cream and candy to share, and drove on home. It was a fun, frugal, relaxing day in the midst of our busy, busy lives.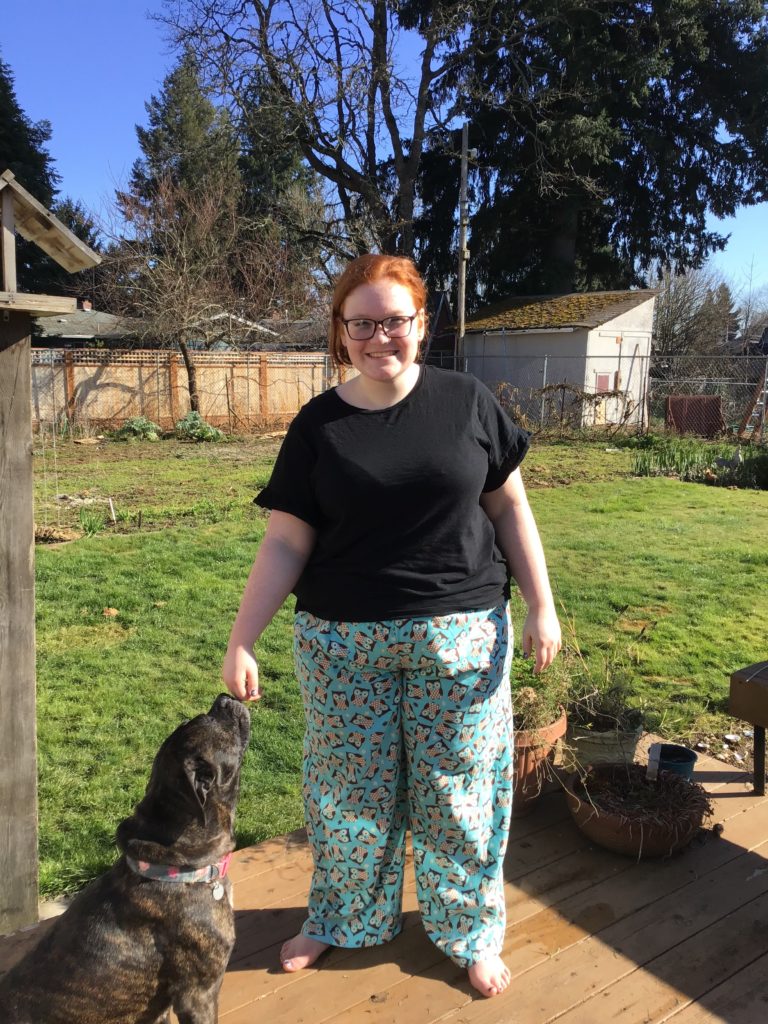 Patsy has been working on her sewing again. This week, she made a pair of pajama pants. She was able to use a pattern I've had for years and some fabric that was lurking in the back room in a bin. While we were digging around, she chose a second piece and I expect that she will make another pair before long.
She is going on a missions trip with her youth group over spring vacation and needed some new things. They don't need to be especially nice, as they will be doing work projects at a camp. Rob got a handful of things at Union Gospel Mission Thrift Store, and she hemmed up a pair of capris into shorts this week as well.
I took her to Macy's and she spent her gift cards from Christmas on some things she needed badly.
Our lives should settle down considerably now that our loved family member has been released from her second hospitalization. She had severe complications from her first surgery. February was a blur for all of us. She spent at least 13 nights in the hospital, plus numerous additional visits to the doctor. The whole family will still need to pitch in, but I have confidence that she will improve as time passes. We have a family schedule, so we all know when it's our turn to help out–so helpful to have a plan.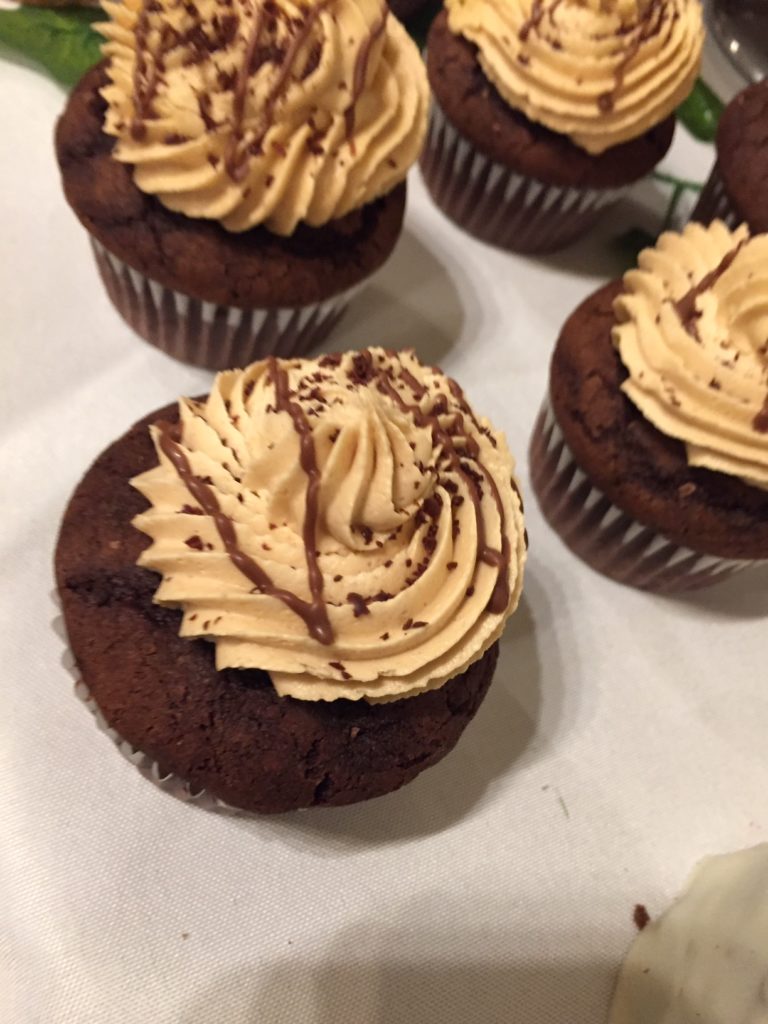 Our daughter, Lovana, made about 150 desserts for her dear friend's wedding dessert table. She did it over at her own house, but borrowed quite a few things from my kitchen so she would have enough for such a huge project. I was very proud of her.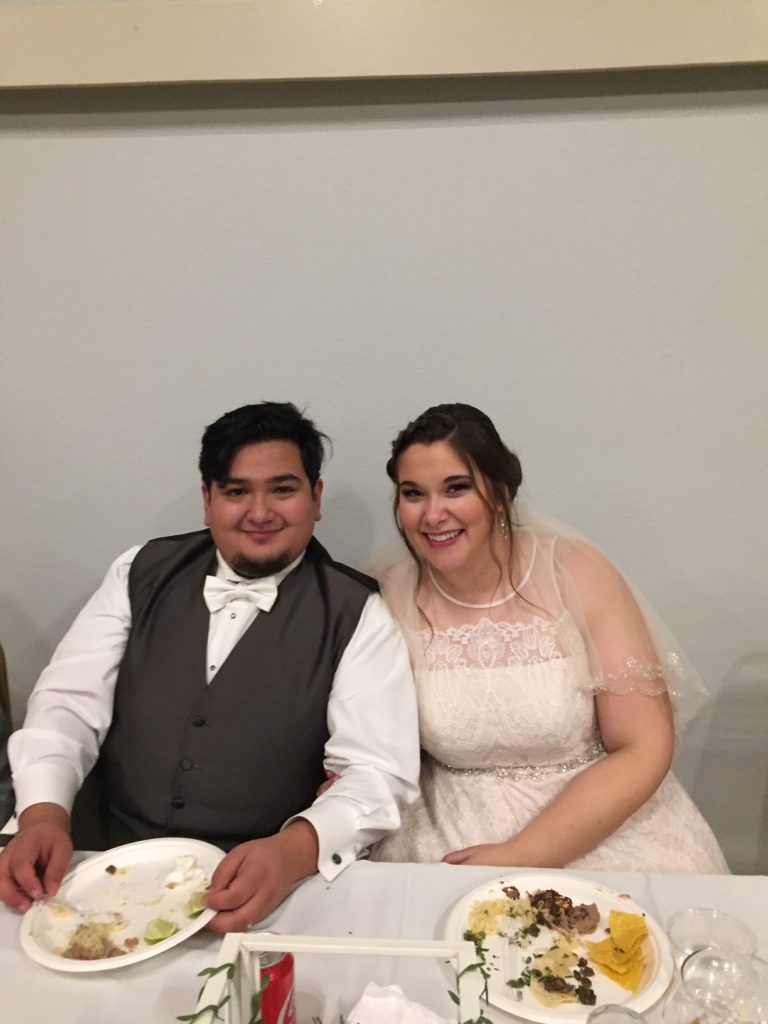 The bride and groom were so cute, and the wedding was lovely. One of my favorite parts of the wedding, aside from how much I enjoy seeing these kids grow up and the beautiful wedding itself, was seeing friends we have not seen for quite a while, and watching their reactions when they saw the changes in Rob, due to his extreme weight loss. It was really quite gratifying after all the work he has put in.
One day, I noticed the garden was drying out a bit, but rain was expected the next day. That's how it is in the early spring in this part of Oregon. We seized the short window of opportunity. I planted a few carrots, beets, lettuce, boc choi, snow peas and a few tiny cabbage plants that were extras, and will likely get eaten by slugs, but were going to get tossed anyway. Maybe they will grow…who knows? If I get anything from this extra early "gambler's" planting, it will extend my gardening season significantly. Right now, I'm spending quite a bit on fresh produce as I refuse to cut down on healthy food.
This took much longer than it should have because the tiny tiller I can handle was being sulky and it took Rob quite a bit of time to get it to work. I'm hopeless with mechanical things, so I was grateful he could do that part. I cannot even count up the amount of money he has saved over the years by fixing and tinkering with things himself. I, on the other hand, do things like push buttons that do no good, flood the motor constantly, break things worse than they were before I started, and even got the small tiller started one year and drove over my foot with it! Yikes! No wonder he stands by whenever I'm touching anything mechanical with a worried expression on his face. At one point in our marriage, he gently asked me to please stop "fixing" things, cause it was taking him twice as long to fix them after I "fixed" them, if you know what I mean:). I will be ecstatic to let him take back over everything remotely mechanical once he is more mobile, and he will be quite relieved as well.
Rob finally has a surgery date–but not until April 20. We wish it was sooner, but it is what it is. At least he has a date, at last.