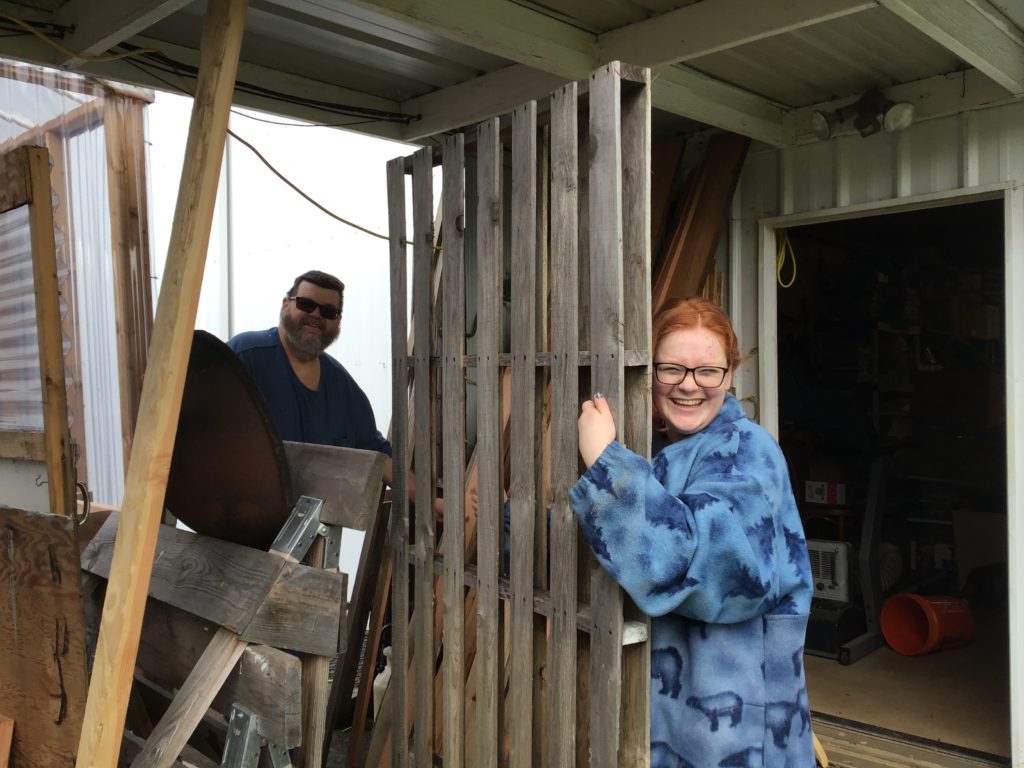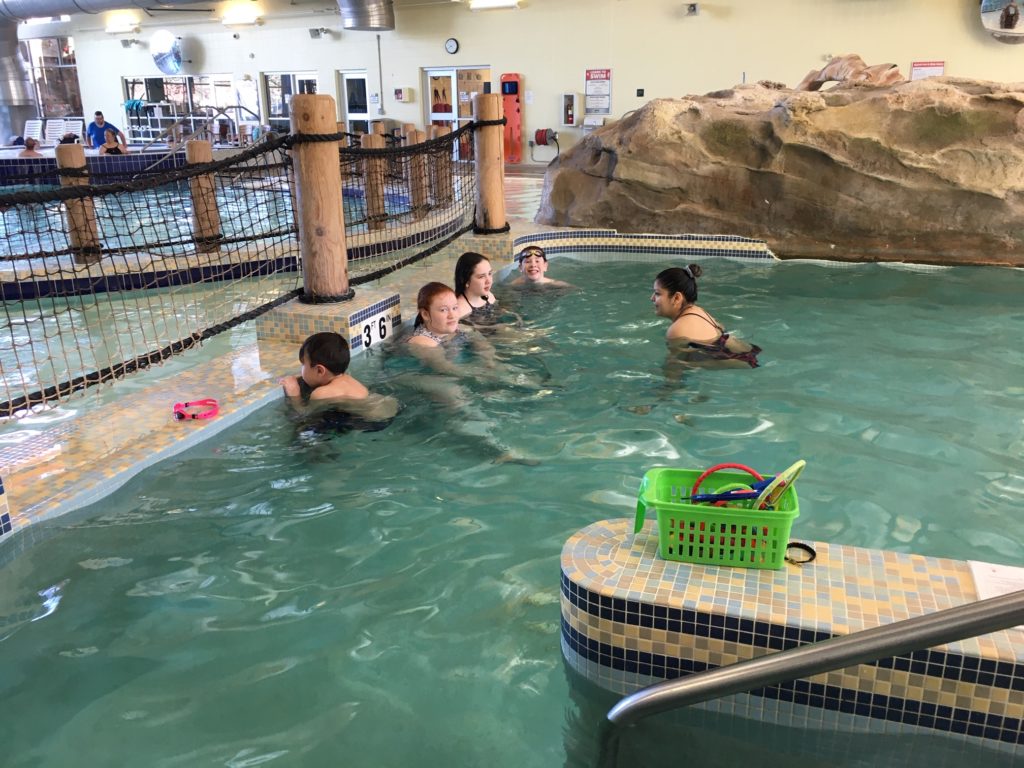 Patsy and Jake and a few friends started a set of swimming lessons this Saturday. Patsy's lessons were a gift from her auntie, and will hopefully solidify her swimming skills. She can swim, but it's never a bad idea to get better, and she loves to be in the water. Jake has never had a formal lesson before that I know of, but can swim a little, thanks to the fact that they have had him in the water since he was a baby and have worked with him a bit. Both my sister and his big sister were lifeguards and swim instructors once upon a time, and have both worked with him over the years.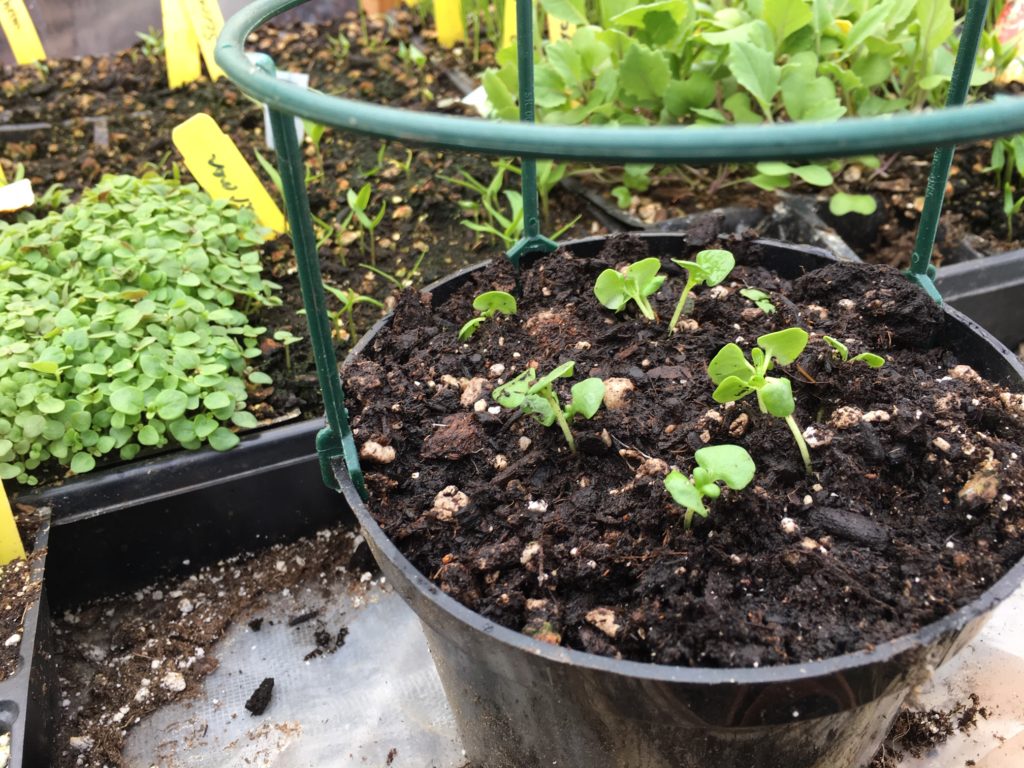 Patsy transplanted baby basil starts into a larger pot so they could get on the table faster! Every year, I take this old poinsettia pot with the little rim of support and put basil in it and let it grow in the greenhouse for early table use. You can see the wild jungle of snapdragon babies to the left that need to be transplanted soon. Not bad for Dollar Store seeds. Some things from there work very well. With other items, I prefer to get certain varieties with disease resistance, short length of time until they produce, ability to grow in cooler weather, etc., so I order exactly what I want from the seed companies I trust.
Rob has done most of the cooking this past week. One thing he made was a casserole from leftover mashed potatoes. He basically added eggs, cheese, onion, and I'm not sure what else and baked it. It puffed up nicely and tasted wonderful. He also made teriyaki chicken, meat loaf, hamburgers, and some other items.
I did take 2 "Hello Fresh" meal bags that were given to me when the person who ordered them had a crisis and could not use them. The recipe cards were lost in the shuffle, so I played "Iron Chef" and made food. I used every single item except the wheat bread crumbs and one lemon. I added some things from my fridge and pantry and ended up with a nice salad with apple (them) and dried cranberries(us) on it over a mixture of fancy greens (them) and iceberg lettuce (us). I crusted the chicken with pecans and bread crumbs and cooked it in a pan–will use oven next time–it burned slightly, and took the small package of pork and made it into sweet and sour pork. I used the itty-bitty bottle of balsamic vinegar in that, and it was delicious. There were some new potatoes and rosemary, so I fried them up together. I tossed the green beans, since they were over the hill by the time I got the bags–not the company's fault. I'm glad I know how to cook. The ingredients were not wasted, but I will say the whole concept would have been easier WITH the recipes:). The timing was perfect, since some of my grown kids walked in right as I was finishing and helped eat some of the food.
A lot of my time this past week was spent driving back and forth to Portland, and visiting someone I love very much who ended up in the hospital from some complications of a surgery she had a couple of weeks ago. I will say I'm not the only one who has been visiting. Everyone wants to be there, but we are organizing the family to go up there in turns so as to not overwhelm her. We have a pretty big family:). The nurses finally dragged a couple of extra chairs in there yesterday, so that helped. We take the children for short periods of time, in shifts, choosing our times judiciously so as to not disturb the patient, or the kids. Although this has been, and looks like it will continue to be, a long road, we are hopeful that the latest problem is on the mend.
We were given a gift which we used for a Costco run and extra gas. So thoughtful! We are very grateful and it's nice to be loaded up with some of those things that are not very exciting, but oh, so necessary:)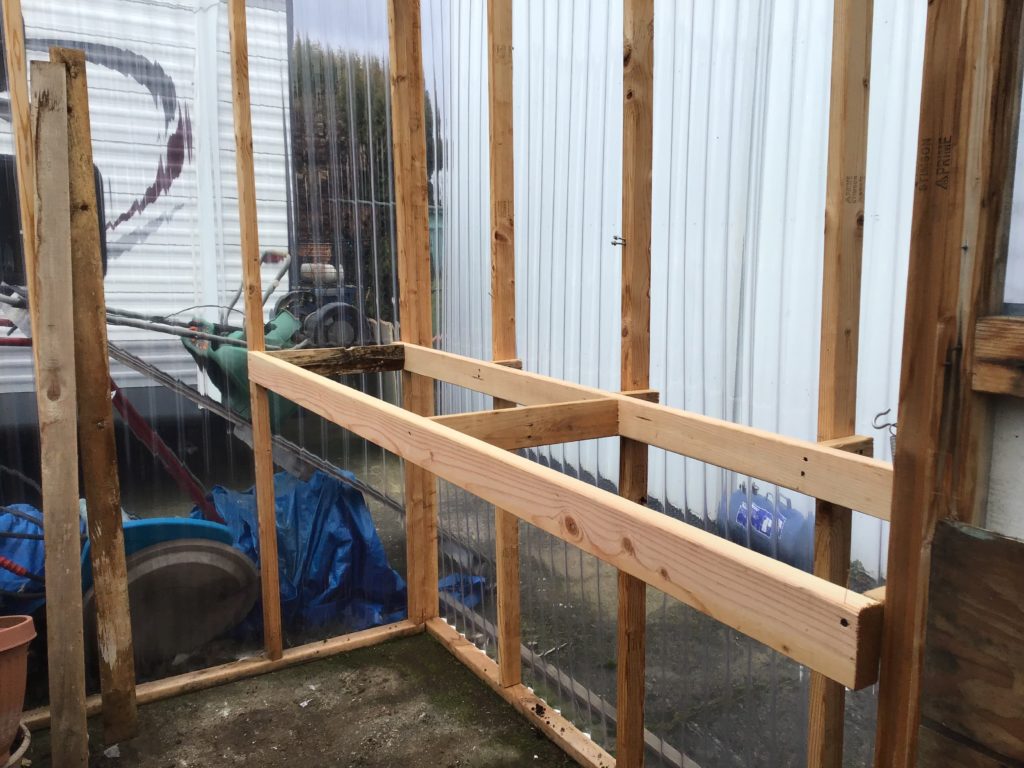 Rob is working on the greenhouse again. He has been cleaning it out with either Patsy or I to help him manhandle the big stuff and is building a bench for the other side. We will have so much more room for starts as soon as he finishes.
He's using reclaimed wood.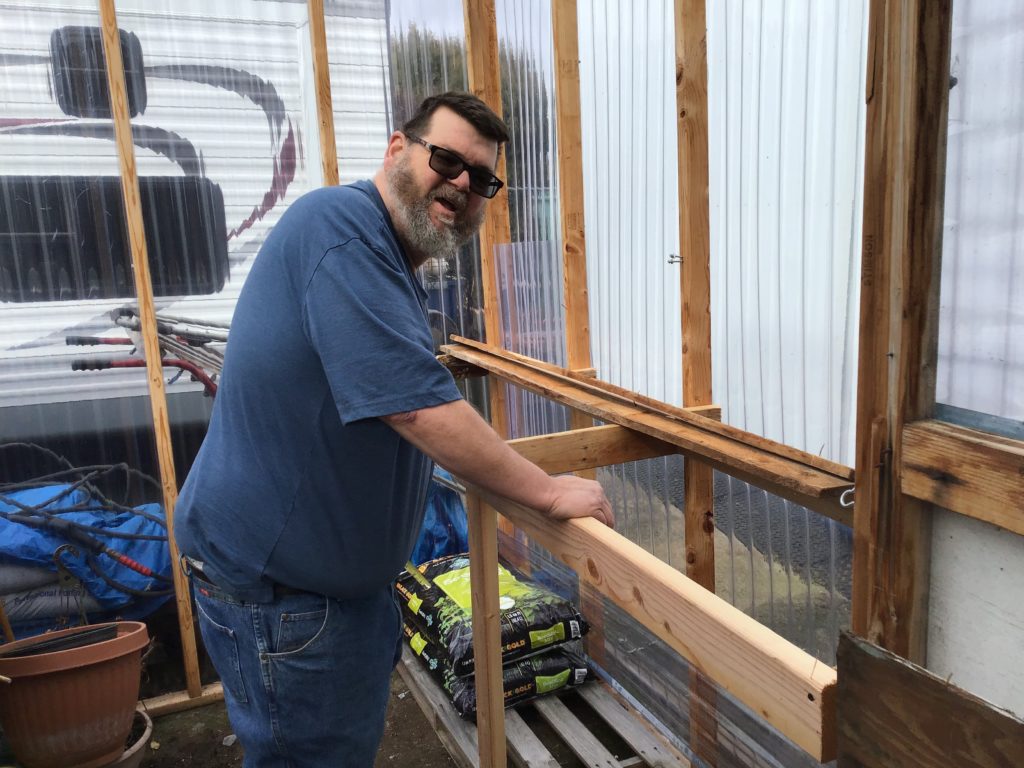 You can look on the floor and see how he cut that pallet Patsy was holding to make a little place for things to sit on down below without having to be on the ground. When he made this greenhouse, he made it so it could be taken apart and moved if needed. We have been talking about a better place to put it, but that's a project for another year, when he is healthy.
The library has moved to it's new temporary location and opened back up this past Tuesday. I took Michaela and Patsy down there and we all got some books and movies. I have been treated to Michaela reading out loud to me about cheetahs and snakes. She also read to her Mama. It's very rewarding and sweet. It wasn't very long ago that she absolutely would not step foot into the public library and now she's been begging to go. It has been a lot of slow steps, helping her see that it is a fun place with things she likes. Patsy would, on the other hand, live in the library if that was an option and I wouldn't be far behind:)