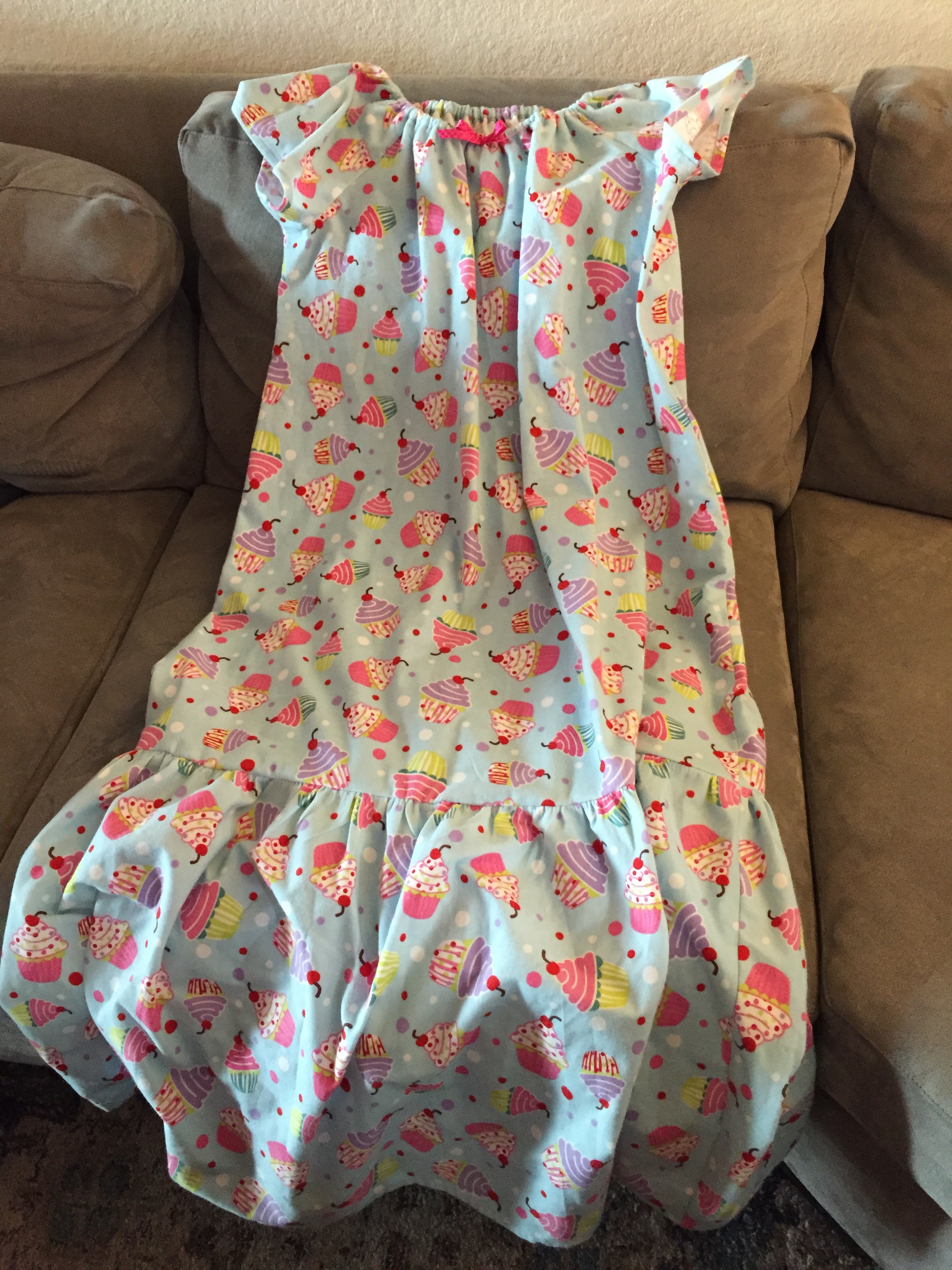 I wanted to sew a nightgown for Patsy for Christmas.  Several years ago, I ordered quite a few pieces of flannel on Thanksgiving night from the JoAnn's website.  Then, before I knew it, we were packing, living in a camper, moving into this house and my fabric was stacked in the shop, in bins.  I am now able to access it easily, and pulled this piece out for this project.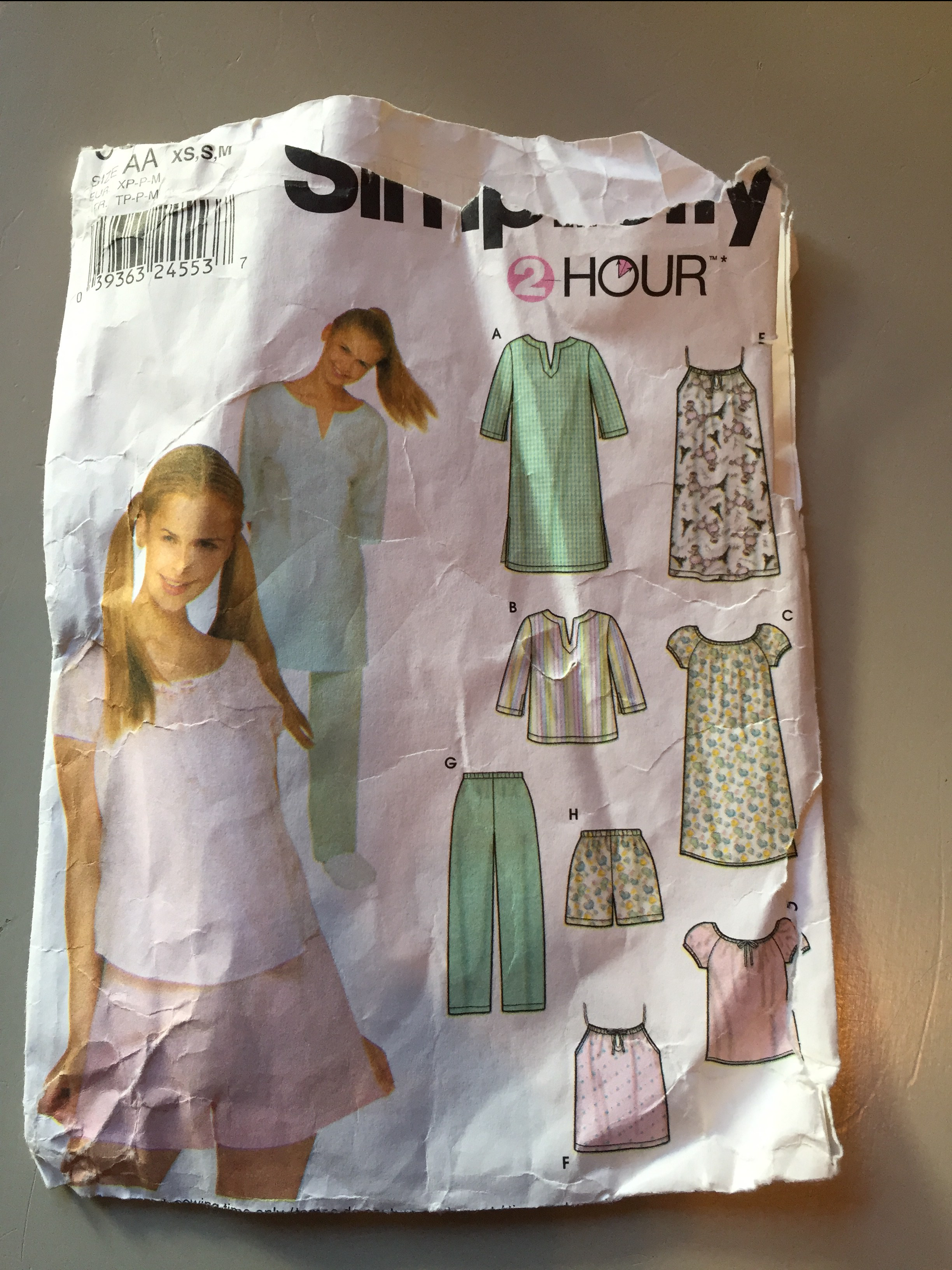 I started with this really old pattern.  I've used it time and time again.  But this time, I wanted something a little different.  I cut view C, but made the bottom straight instead of curved.  I also widened the skirt out quite a bit, tapering from the armholes down to the skirt bottom–I probably added 4 inches on each side to give it some fullness (so that's about 16 extra inches of fullness because I cut it on both front and back).  Then, I cut a wide ruffle about 1-1/2 times the measurement of the skirt bottom, which I gathered and sewed onto the bottom.
It went together quickly and my only concern is that I cut that ruffle too wide, and the nightgown will drag on the floor.  That's easy enough to remedy, if that turns out to be the case–flannel usually shrinks, so after it is washed a few times, if it's still too long, I'll cut it off and re-hem it.  I always put a ribbon bow on the front of these nightgowns to show which side is the front so getting ready for bed is fast and easy.
I was delighted to get another Christmas gift finished up, and used up a piece of fabric I've had for quite some time.  Even better, it's something she really needs right now.  However, as has been happening lately, I ran out of pale blue thread. When I saw that was going to happen, I sewed everything that would show–the hem, the casing, etc.  Then, for the gathering threads, which I was going to throw away anyway, I used a bobbin of a totally different color, with the last bit of the pale blue on the spool.  It worked out, and I avoided a trip to the store today, saving both gas and money.  I will replace that color soon, to have on hand, as blues are something I use a lot of, the next time I'm near JoAnn's.