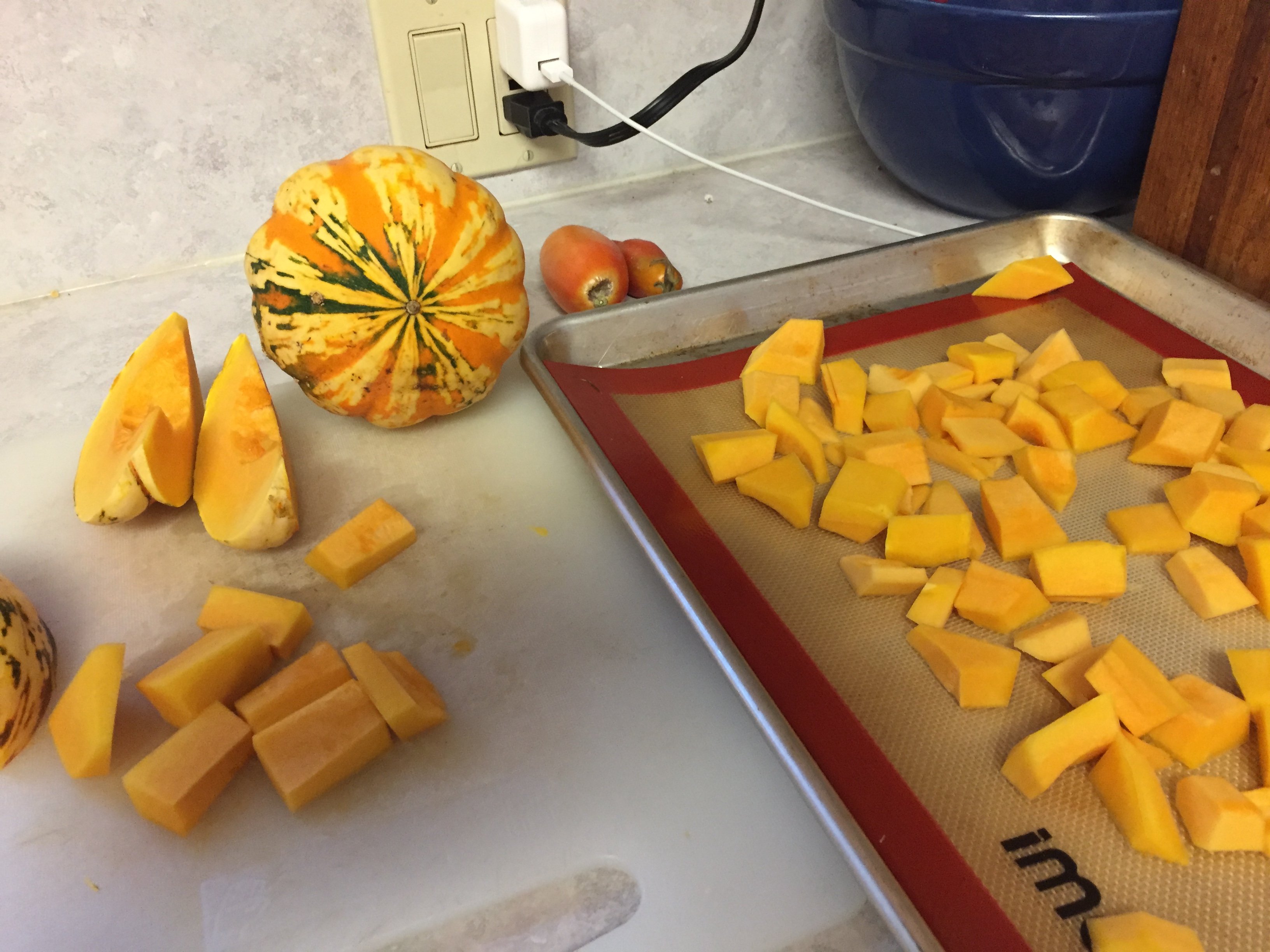 I spent some time cutting up and roasting some of the acorn squash from last summer's garden.  I roasted one tray and cooked 4 more in halves.  The squash meat was scooped out and mashed into a bowl.  This squash was exceptionally sweet and tasty this year and we really are enjoying eating it.  It's not a long-keeper, though, so I'm trying to use it up.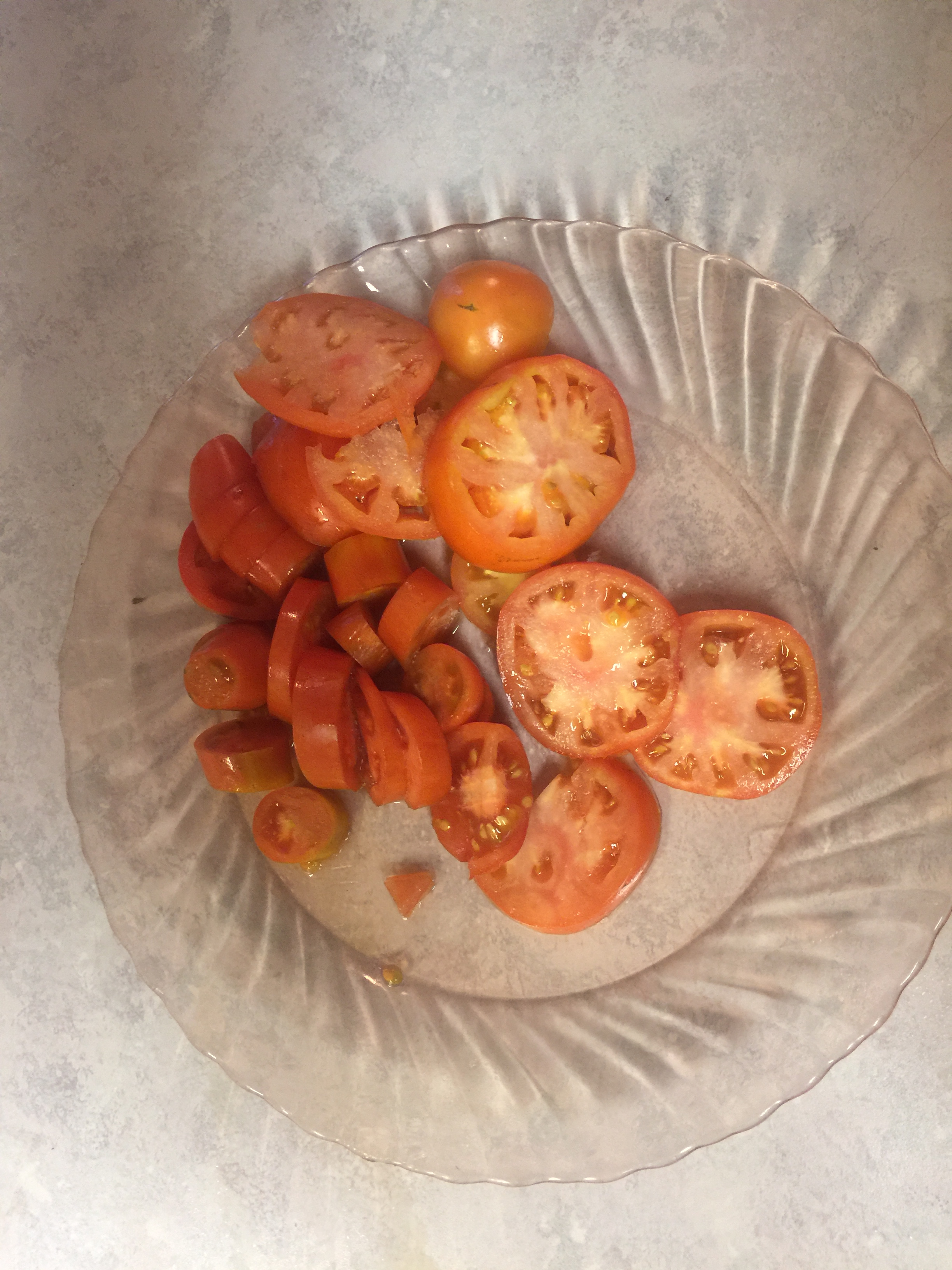 The green tomatoes we picked in October are still slowly ripening up.  We are about done with them now, but they lasted a long time.  We did the worst job EVER with storing them–picked them into a cardboard box and left them on the covered porch, dug through them picking out the red ones, throwing out the rotten ones, and leaving them alone.  It's a miracle any of them survived, but, they did and we've been eating them as fast as they turn red.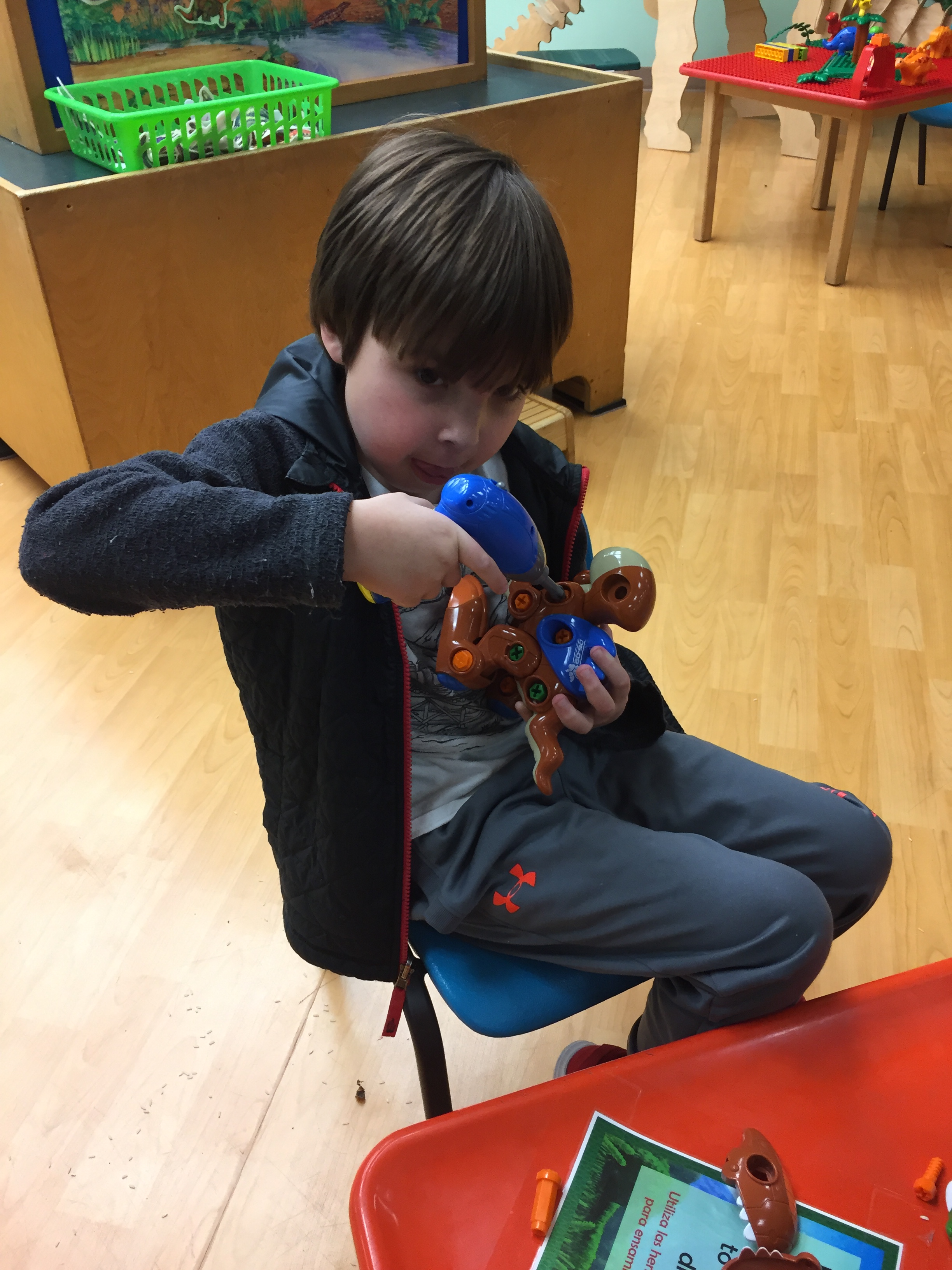 We took Jake to the library Sunday afternoon after lunch.  The Discovery Room had a very cool display of many, many activities and toys relating to dinosaurs.  Jake especially liked this toy as he used a battery-operated drill to build (after unbuilding) dinosaurs.  He got books and a couple of movies.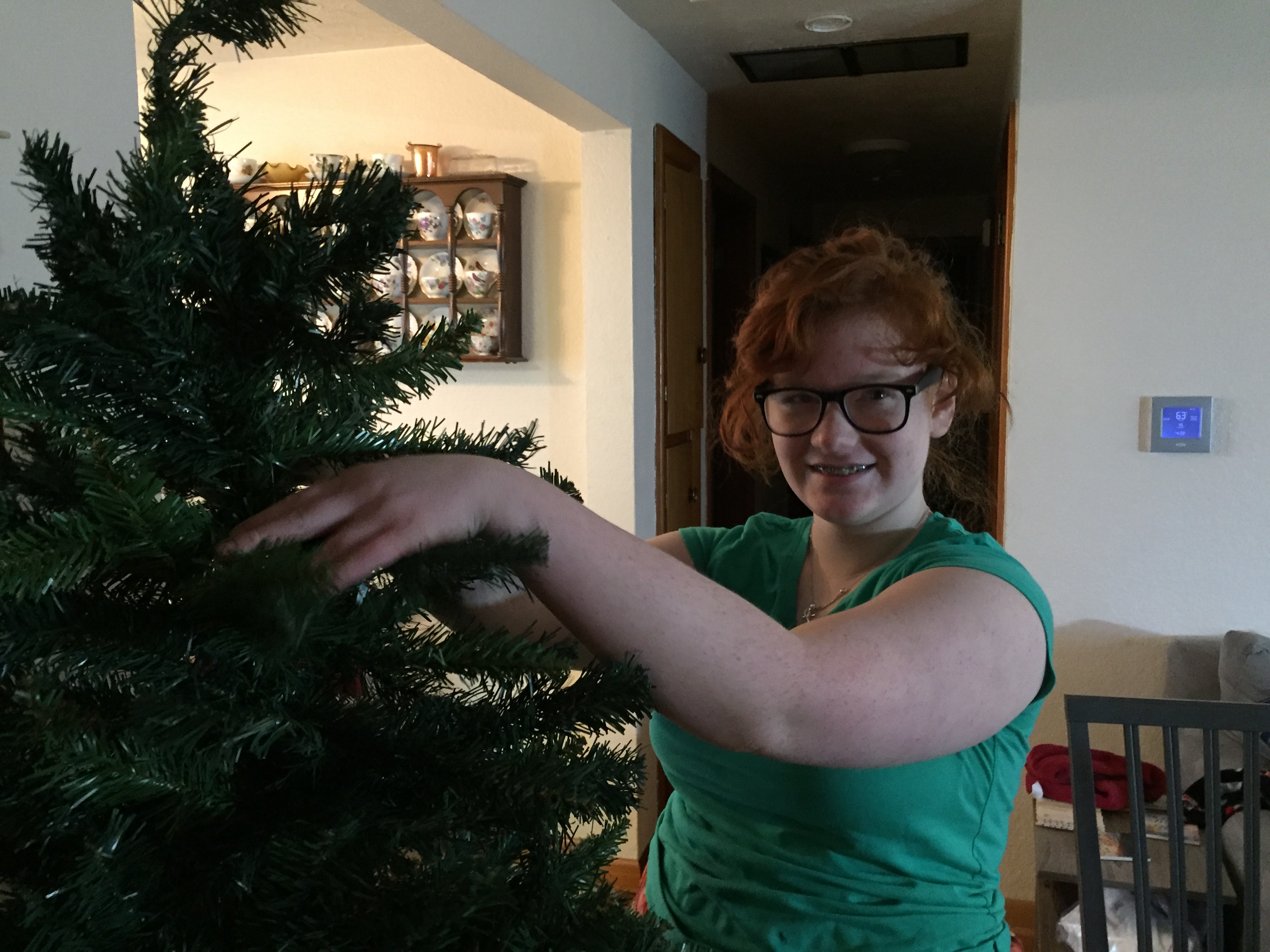 Patsy put up the tree, decorated it, put the boxes away and….it's Christmas:)
We went to a performance of the Portland Singing Christmas Tree.  This is an event we have enjoyed 2 or 3 times in the past.  Last summer when they were running a sale on tickets, we got some, and got to go Saturday night.  We enjoyed ourselves more than we ever have before.  It was so wonderful.
I got a couple of hours of yard work done on Saturday morning.  The other day (at my request), Rob took a chainsaw to the large ivy clump that was taking over the lamp-post.  On Saturday, I clipped the rest of the lower part with my clippers, as he didn't care to run his saw into the dirt. It will grow again in the spring, but hopefully not be taking over as much.  Ivy is not my friend, although I do like the look when it's not taking over things.   Between the ivy clippings and the dead weeds and debris I pulled, the yard debris bin is overflowing.  I'm glad, as I have a goal to fill it weekly and don't always meet the goal.     I grabbed some more fancy daffodils and crocus bulbs from a clearance rack and let Patsy plant them.  She now has a few more fancy kinds of flowers that are mixed in with the plain yellow (but still beautiful and cheerful) daffodils.  There aren't that many fancy ones, but they will multiply and there will be more each year.  The first year we were here, she planted way over 100 yellow daffodil bulbs that came from my sister's yard and they were magnificent last spring.  I expect an even better showing this year as they continue to fill out.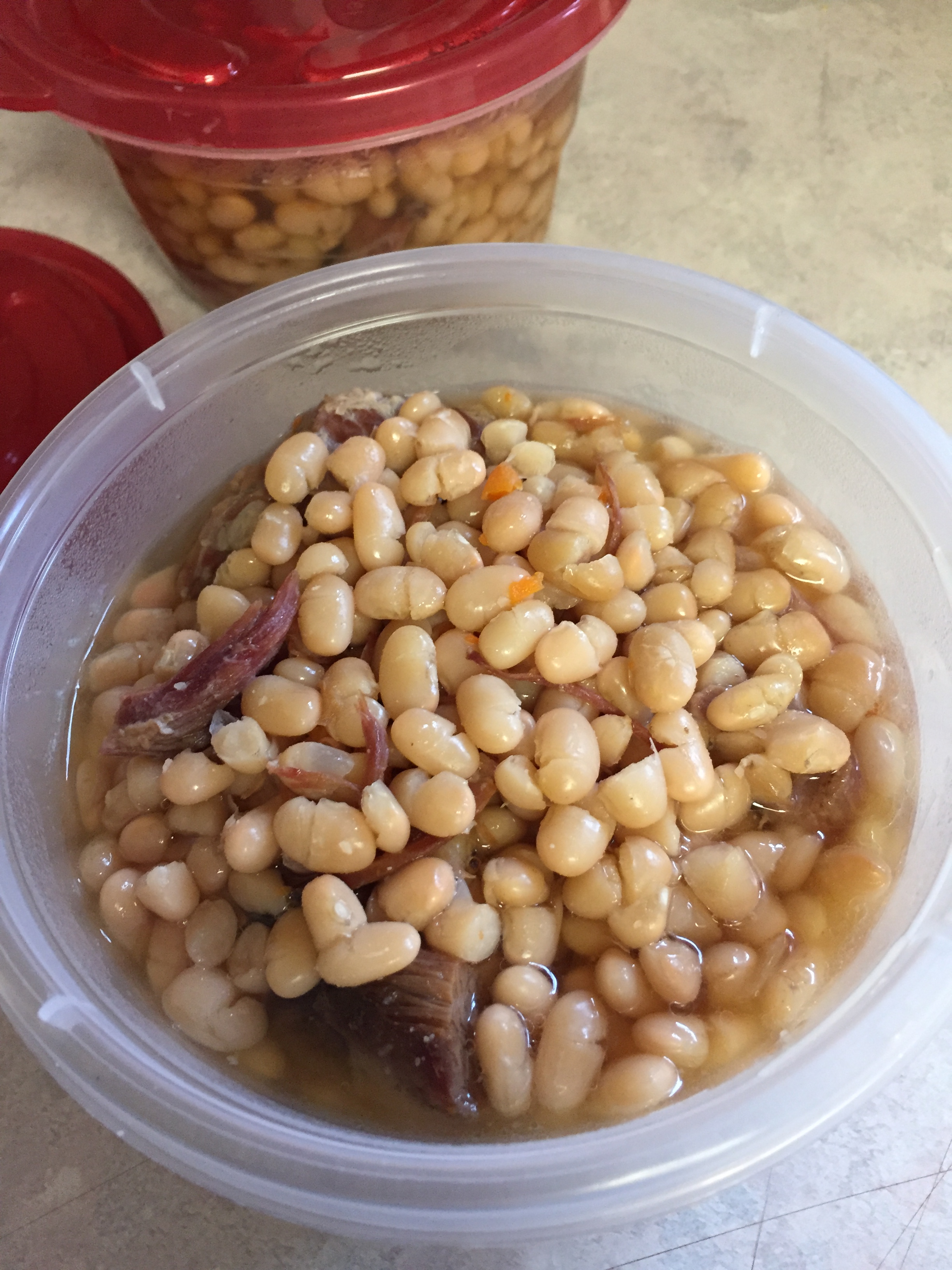 This week was a good week to use up things from the holiday week.  I boiled ham bones and froze, shared, and cooked with the resulting broth.  Ham and beans were the first thing I made.  Then, I used some of the white beans to make Chili Mac.  I usually use kidney or pinto beans, but it was very easy to just fish out some beans when the ham and beans got done in the crock pot and use them instead.  We used up the leftovers from the holiday, had turkey rice soup, and then made lettuce-wrapped hamburgers to change things up.
I purchased one item for groceries last week–a gallon of milk.  I was able to wait until today to grocery shop.  The milk was entirely gone or I wouldn't have had to shop today, either.  I had everything I needed.  Finally.  At last.  Until I walked in from work today and was informed that the Lowrie's Seasoning Salt was gone!  It's getting pretty funny for each family member to try to see what they can find that we are out of:).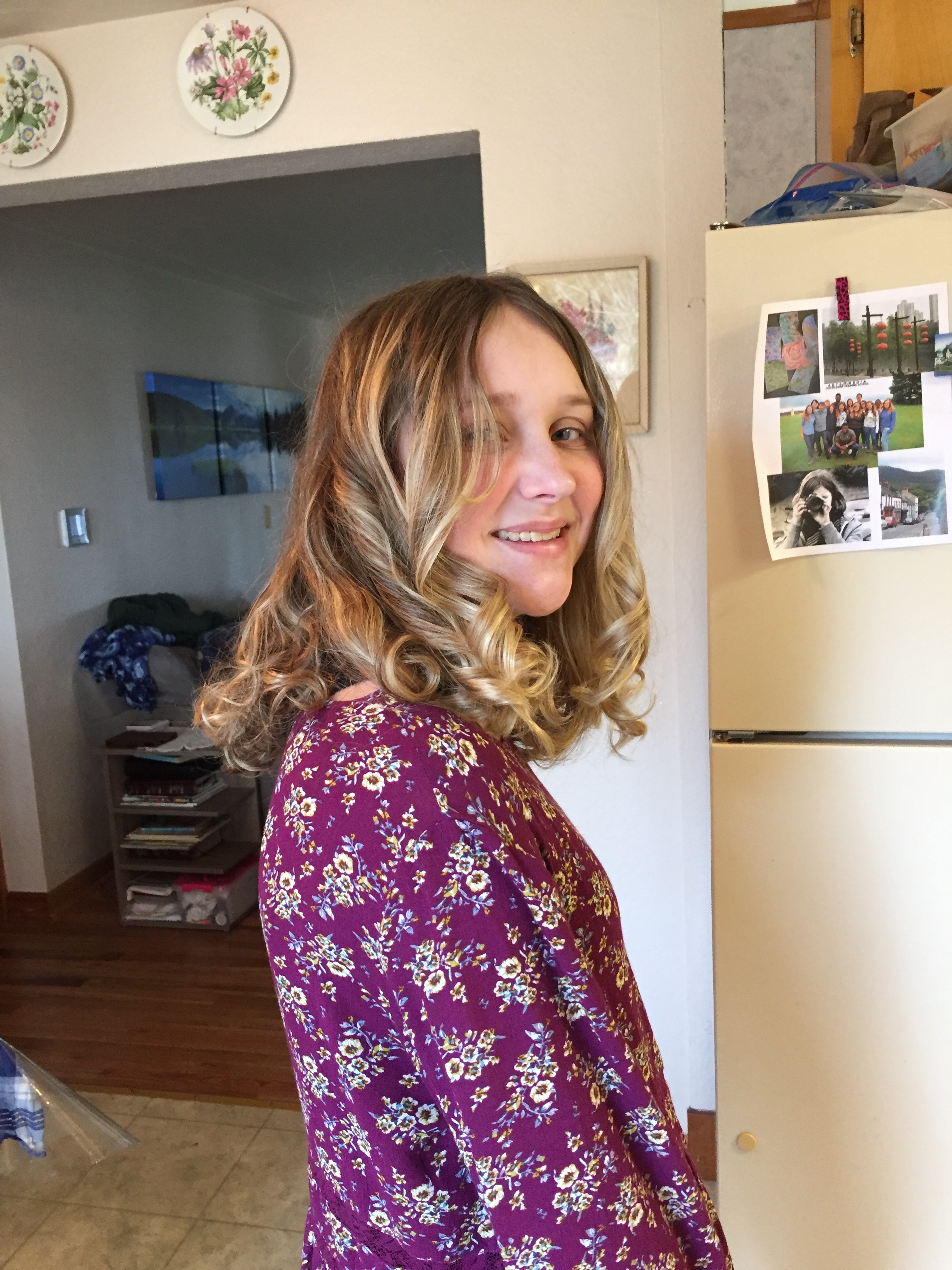 I set my niece Alissa a homeschool math problem today that I though was fun enough to share.  I had a $10 off $50 coupon loaded on my phone for Safeway.  When you read the fine print you can see that liquid dairy is not included in the $50.  I needed a few groceries–produce, milk, the 89c eggs (could buy only 2), the 99c sour cream, some yogurt, 99c bread (4), and so on.  I told her she had to spend more than $50 to use the coupon, but under $60.  (The extra was for milk and 1/2 and 1/2 and any small overages).  She needed to get the items on the list first, then use the rest of the money for a few "if we have extra money" items.  She did great!  She added up the amount we were spending in her head, agonized over which poultry seasoning to get for the best price, kept track of what the liquid dairy cost, searched for the correct items that matched the sales and deals I had downloaded, and with the $10 off $50 coupon…..spent…..wait for it…..$48 and some change.
We then went home, uploaded the few Ibotta rebates we had bought the items for, put it all away and will write it up tomorrow.  I ended up redeeming $4 worth of rebates, and am building that account up again to use later as I wiped it out before Thanksgiving for the sales.  I am trying to stay under $50 per week this month, as I really stocked up last month.  I have a little slush fund in case I see any stellar stock-up sales or need to do a small Costco run. Also, I noticed produce was outrageous yesterday, but I still got salad stuff because Rob is using a lot of that is his weight-loss journey, so I will spend what it takes to get him what he needs, regardless of price.  (For those inquiring minds….he's down another 3 or 4 pounds, depending on which scale you pay attention to–he got weighed on 2 different ones last Friday).
I feel I'm off to a good start to the month. How's your week going?