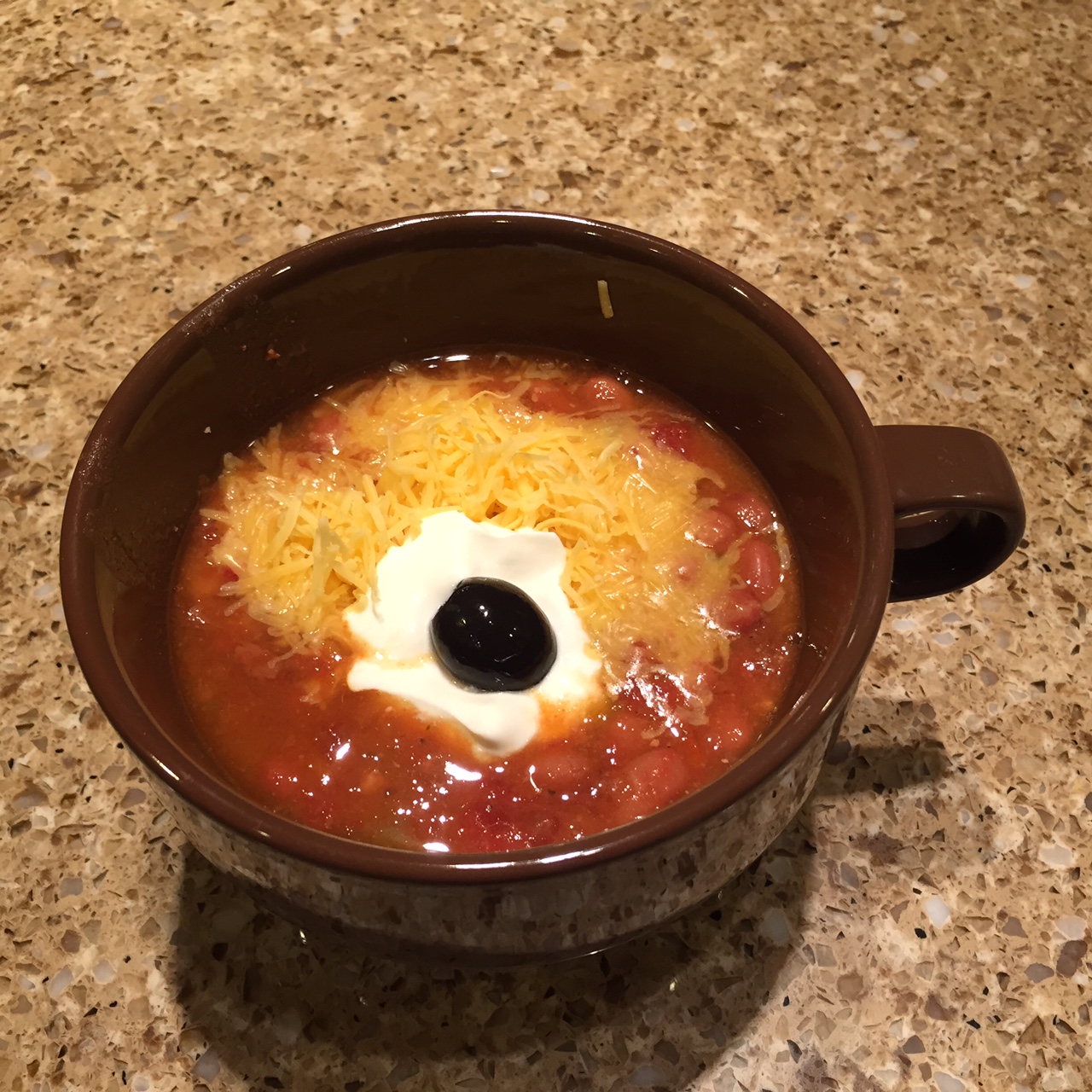 Yesterday, I decided to make taco soup in the slow cooker.  It is heavy on the pinto beans, as my husband got a 50 pound bag last summer for only $22.
I spent quite a bit of time trying to burn a slash pile with the family, and we were all glad for a hot meal at the end of a long afternoon.  Sadly, it did not burn all the way up.  We got some of it burned, but not all.  Bummer.  The soup was still excellent.  This turned out quite thick and some family members chose to fish out the beans and turn it into nachos instead.
Taco Soup
2 quart-sized bags of cooked pinto beans (soaked, cooked and frozen previously)  Probably 4-15 ounce cans would work
1 onion, chopped
2 Anaheim peppers, diced
1 Jalepeno pepper, diced
1 quart home-canned tomatoes (a 32 ounce can would work)
2 cups beef broth (I had frozen I had made, but you could use 1 15-oz. can)
1/2 pound cooked, leftover turkey taco meat, seasoned with taco seasoning
salt and pepper to taste
Extra taco seasoning, or cumin, if desired
Sour cream, cheese, and olives to garnish (optional)
Put all ingredients in crock pot.  Turn on "low" and leave for 6-8 hours. My slow cooker will automatically turn to "keep warm" when the time is up, and I left this on all day long, probably about 10 hours, until we were ready to eat.  Since everything is cooked, except the vegetables, there would be no danger if you needed to eat it sooner.  It also holds a long time  if your dinner time gets pushed off.  Makes 10-12 servings.  (Actually the 5 of us didn't have much left last night, but we had been outside working hard for several hours and ate more than 1 serving each, I'm pretty sure!)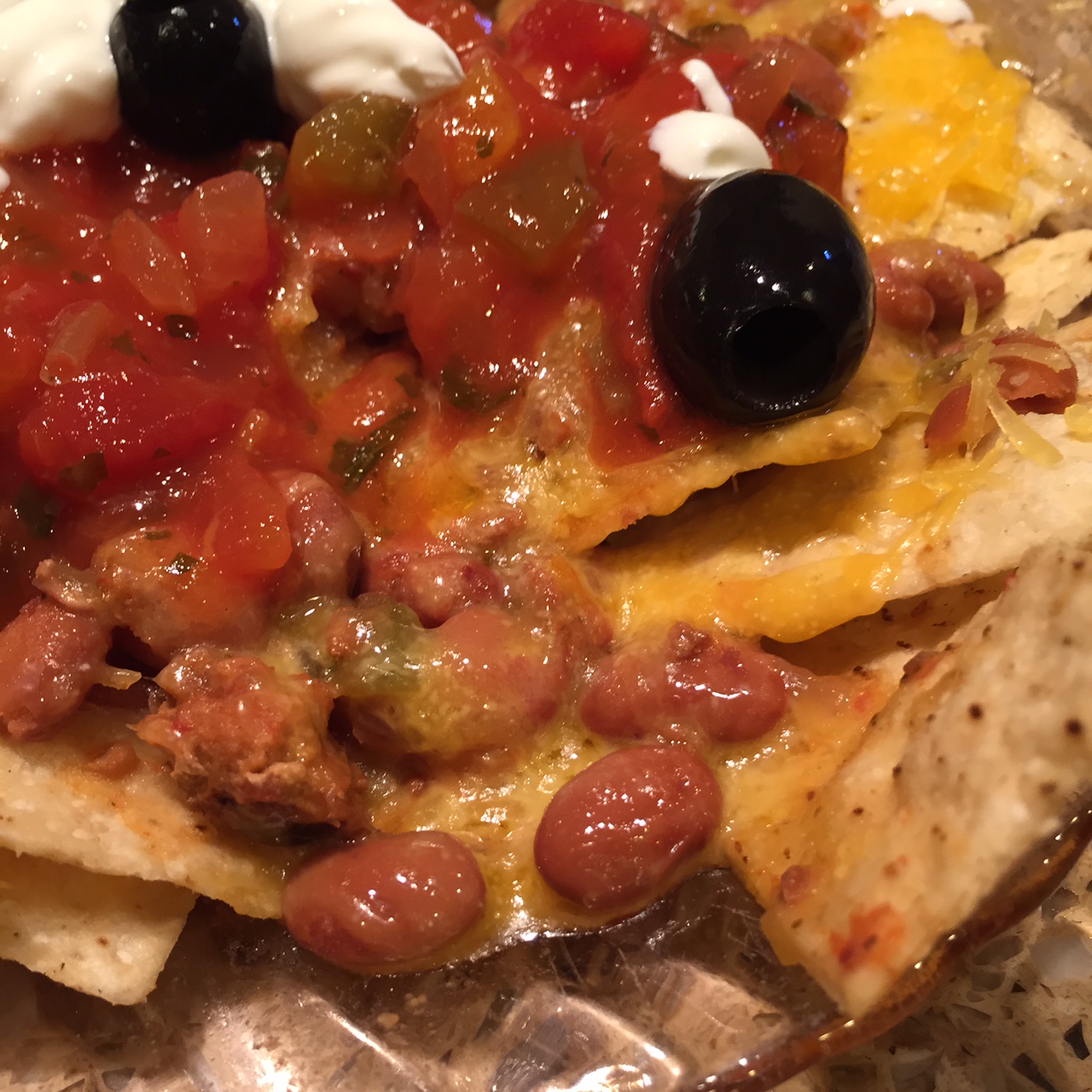 This is what it looked like as a nacho.  They did drain out the liquid from the beans before they dumped it on the chips.  We get the mega-bag of chips from Costco, divide into zip-topped bags, and can enjoy corn chips for a reasonable price, without them getting stale, for several weeks.