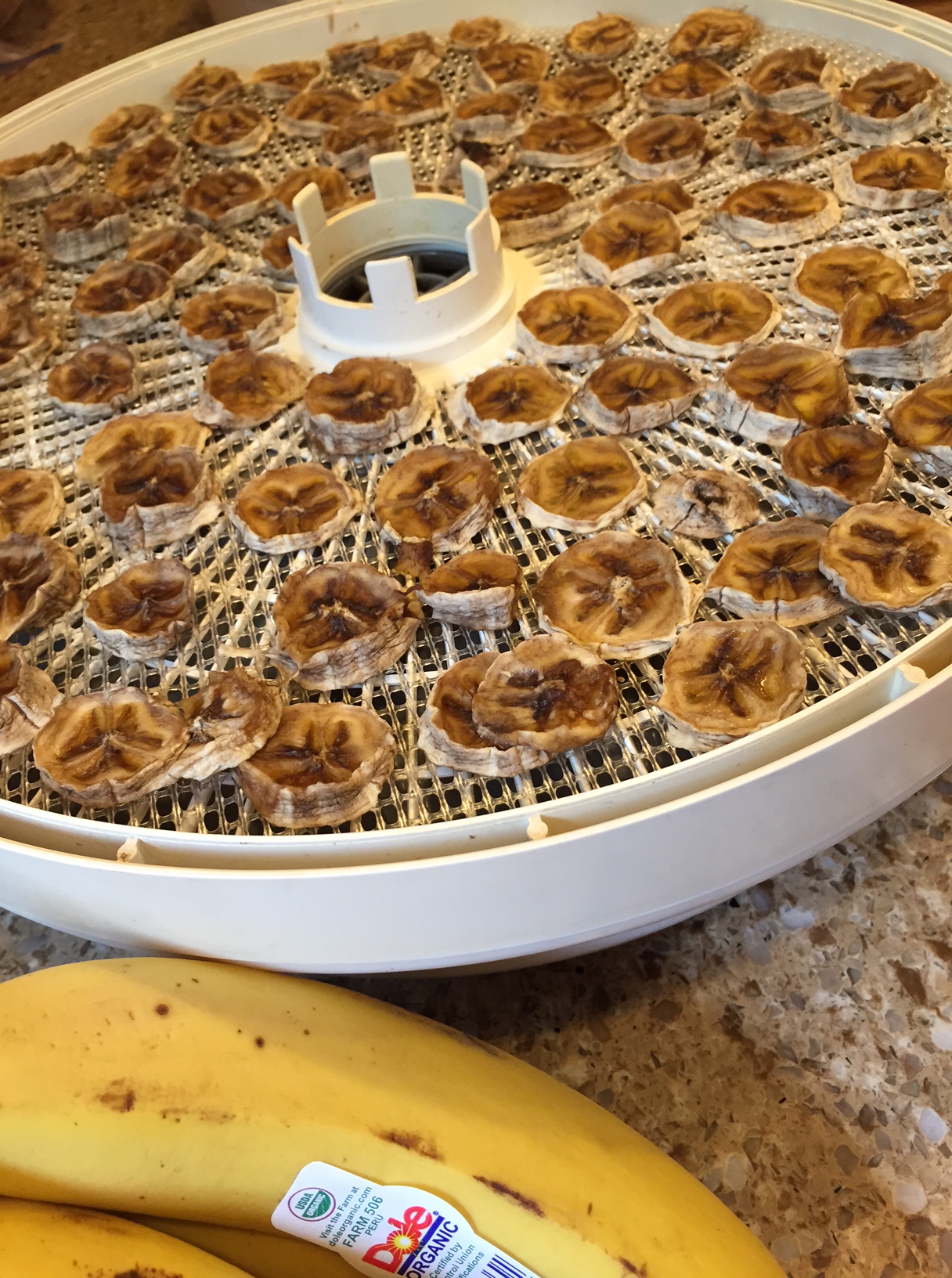 We were given 40 pounds of bananas.  I started drying, freezing and eating them immediately.  We had the 4H club dry some for a project next month in their outdoors class.  Rob is going to have them make flavored oatmeal packets to take camping.
Our Toyota Rav4 had some recalls to be taken care of.  We took it in for those a few weeks ago.  At that time, they sealed the motor and we had to drive it for a specific amount of miles–I think 1,200-1,400(it escapes me right now)–and then return the car to see if it was burning too much oil.  It was, as Rob knew by the amount of oil he has been putting in there, and so they are going to re-build the motor to correct the problem.  There are over 100,000 miles on this car, so we are excited that it will get a fresh start on the next 100,000.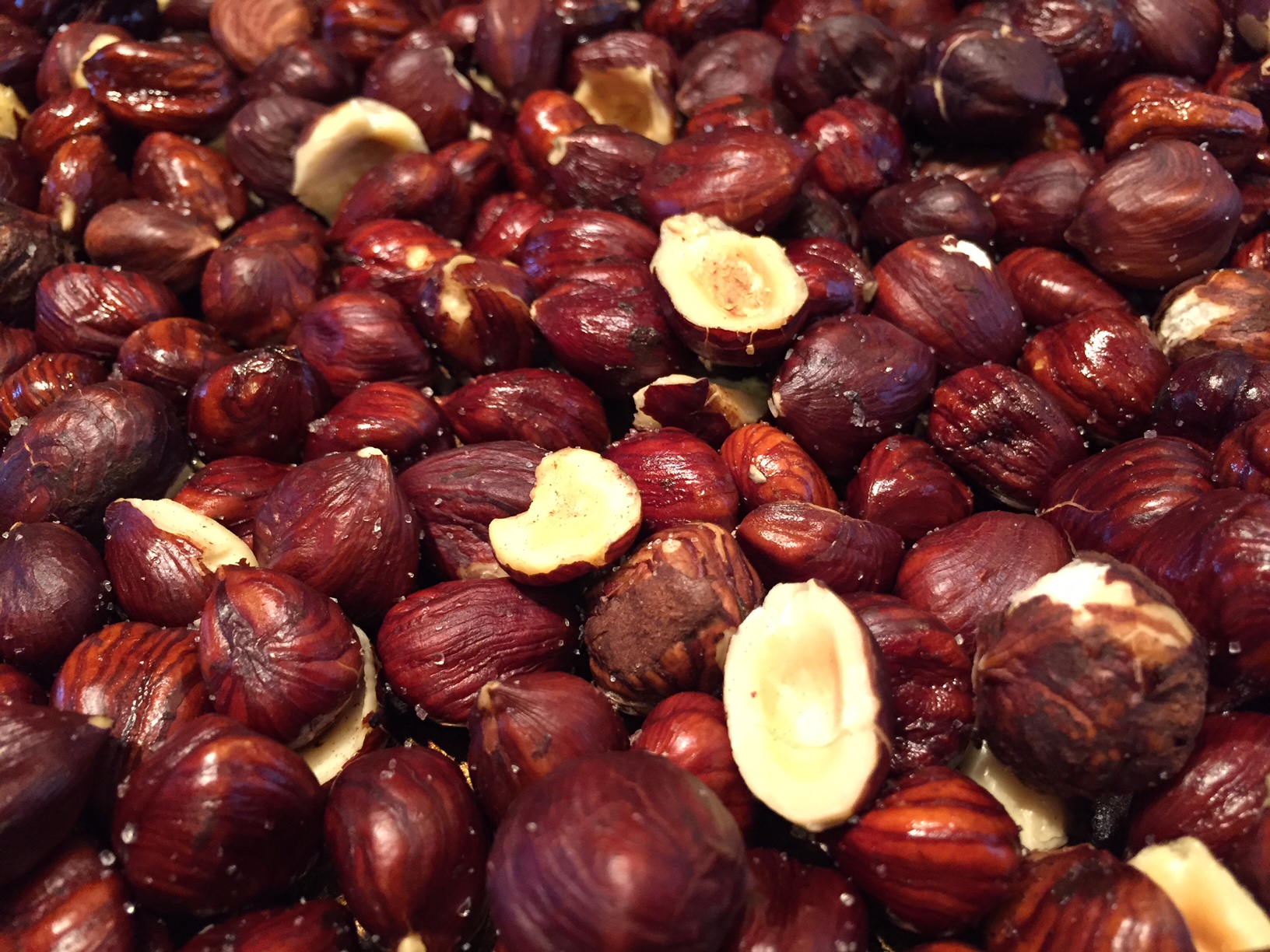 I roasted some hazelnuts for snacking on.  My mom gets them for me for free, so we enjoy them frequently.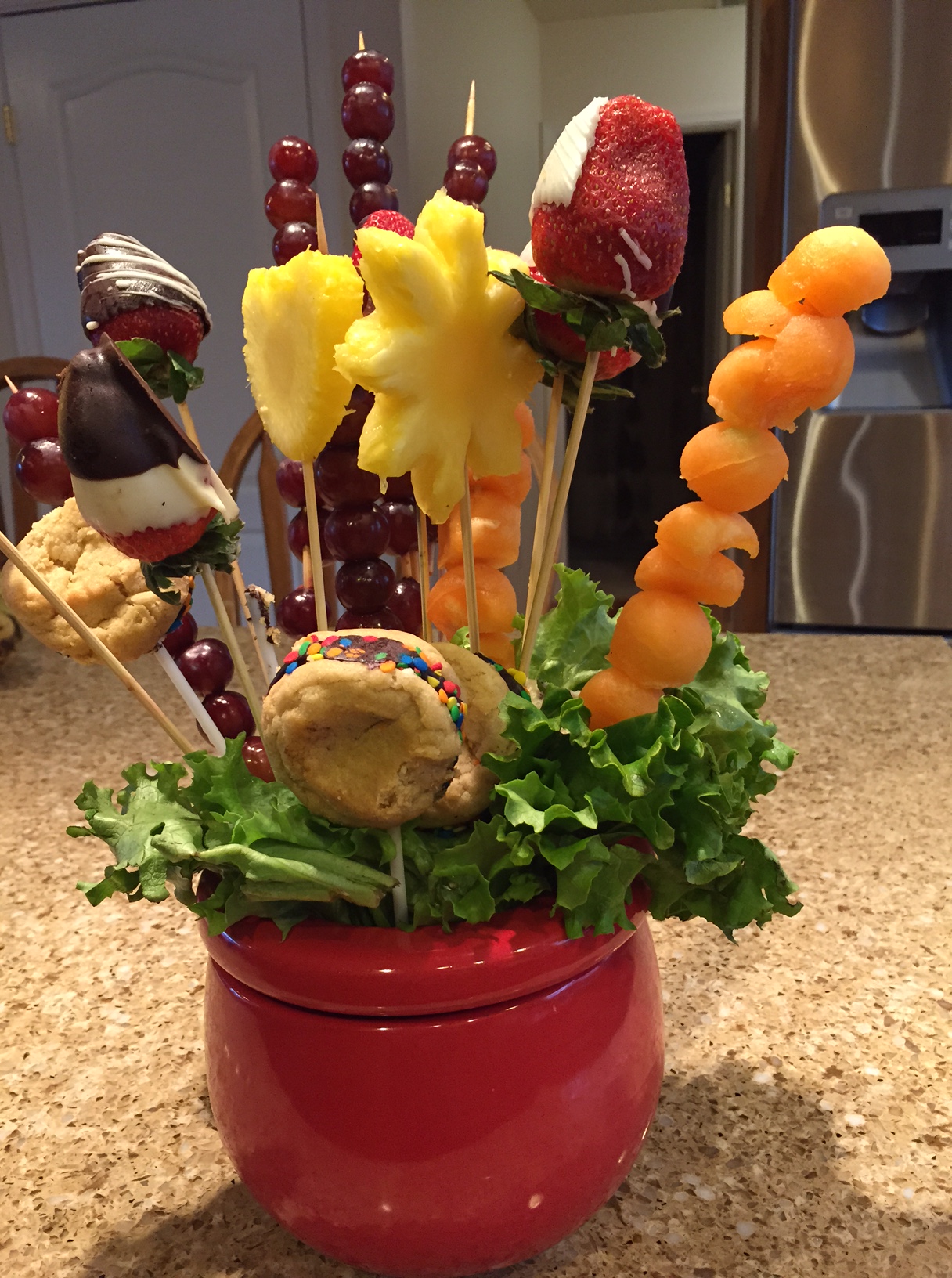 One of our 4H members gave a speech on fruit and cookie bouquets and gave us the bouquet she made during the demonstration.  We enjoyed it very much.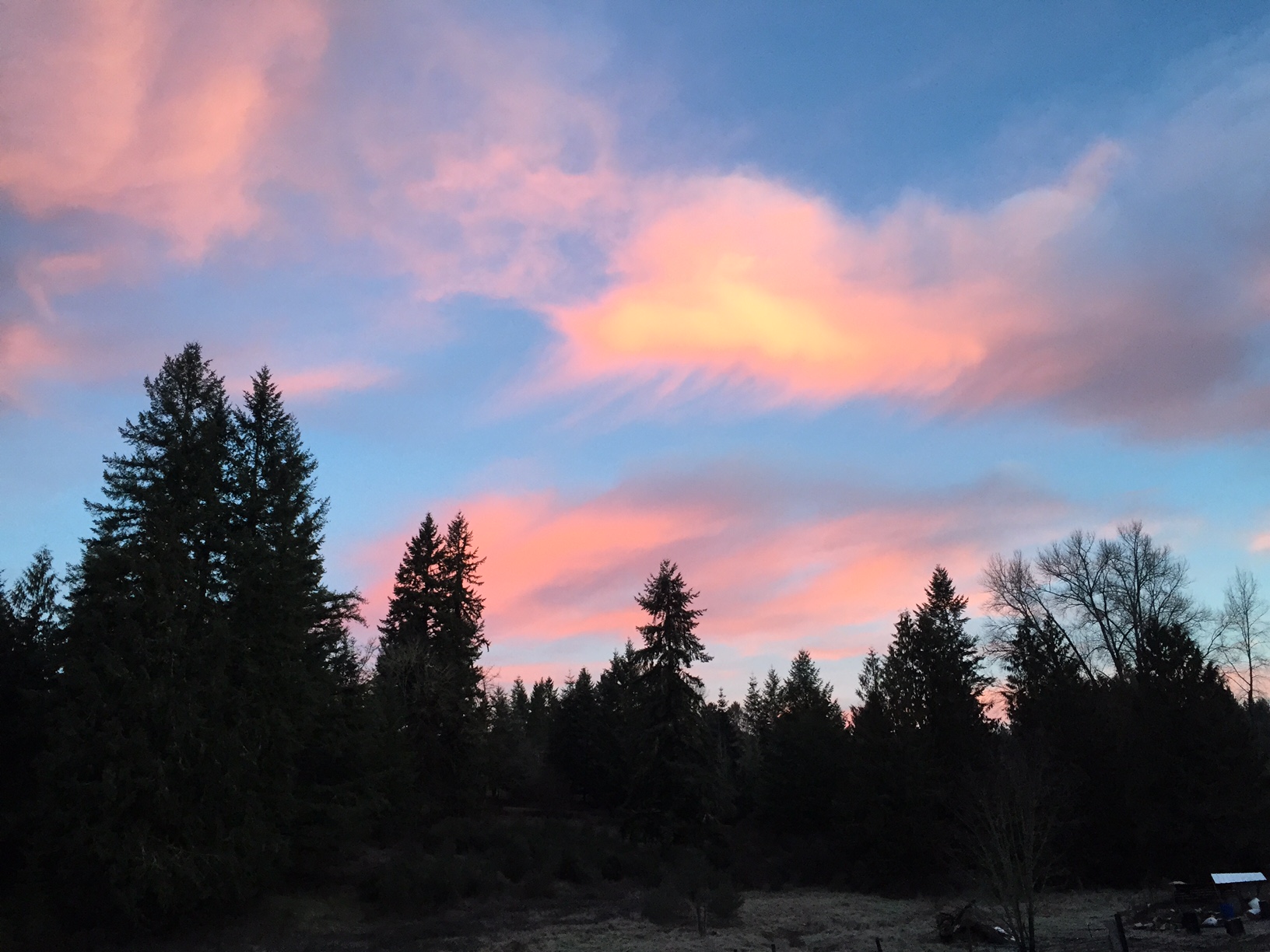 I enjoyed this sunrise very much.
Much of my energy this past week was used in preparation for our monthly 4H meeting.  We have many other parents who teach classes during our all-day session.  I teach 3 cooking classes, using a total of 8 different recipes, and Rob teaches one outdoor cooking class (2 recipes per class) and one class titled, Outdoors, where he teaches activities dealing with nature, wildlife, outdoor cooking, camping, survival techniques, etc.  Because he was doing some extra cooking during his class, his class required the food drying project in the kitchen, and pots of oil to fry Navajo Fry Bread in outside on the deck.  He has almost 20 kids in that class.  Need I say more?  It was a whirlwind of a day.  We were very happy with how it all turned out.  Everyone was safe, happy, and excited for the fun they had.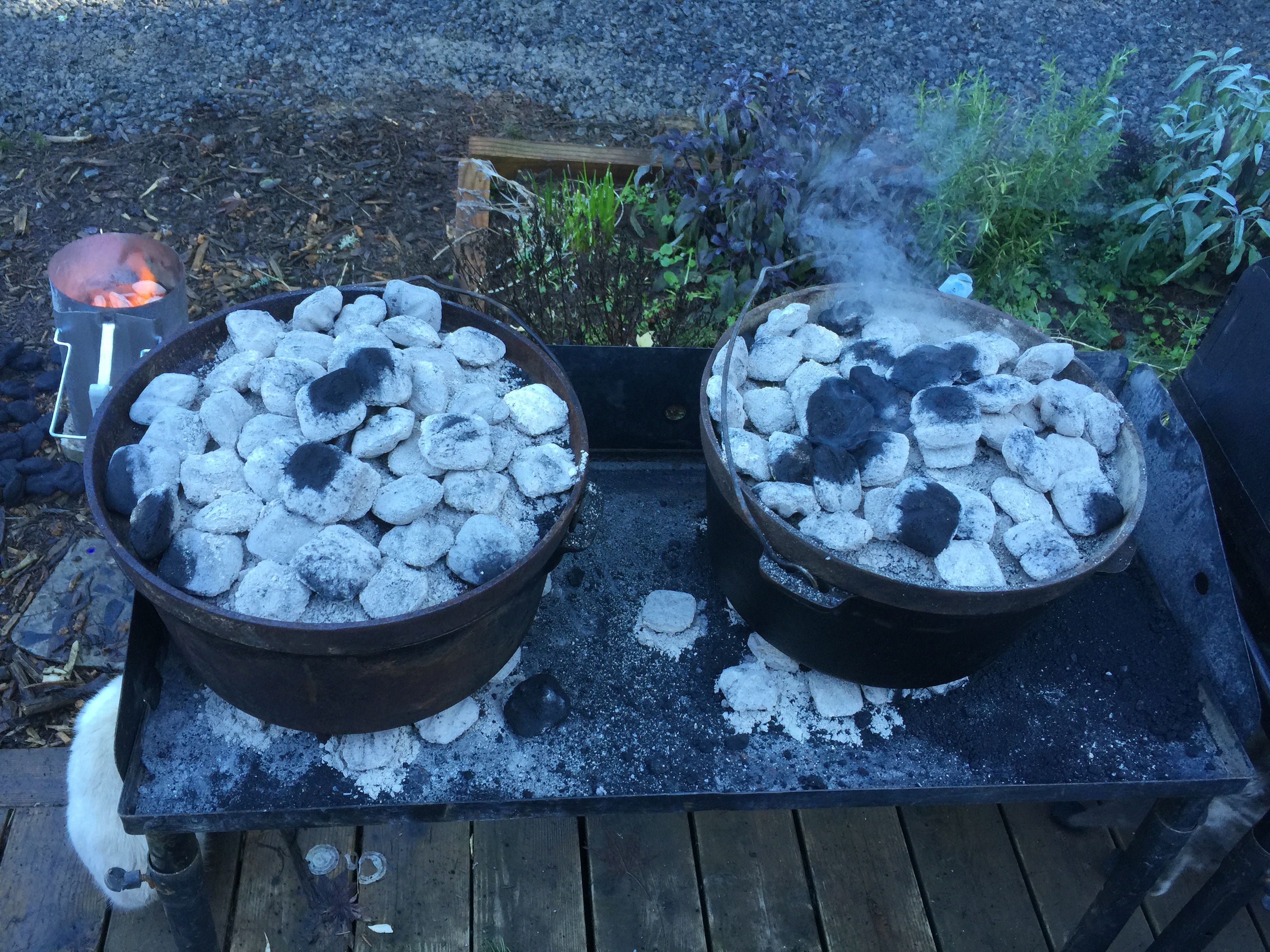 One of the recipes he made with the kids in his class was baked potatoes in a Dutch oven.  The other pot has a recipe of Western Beans in it.
I try very hard to use my pantry items that I have purchased for the lowest possible prices, and then buy the rest of the needed items for all of those recipes, so it's a fair amount of work.  This keeps the cost way down, though.  I also try to choose a mix between very inexpensive foods, such as the potatoes, and more expensive foods, such as the fish nuggets we made with one of the teams.
We had our family birthday party at my sister's house instead of eating out as we sometimes do.  We were offered free accommodations in Mexico and thanked them, because it was awfully nice of them, but declined because we need to save our pennies and airfare, food, etc. would still add up to quite a bit.