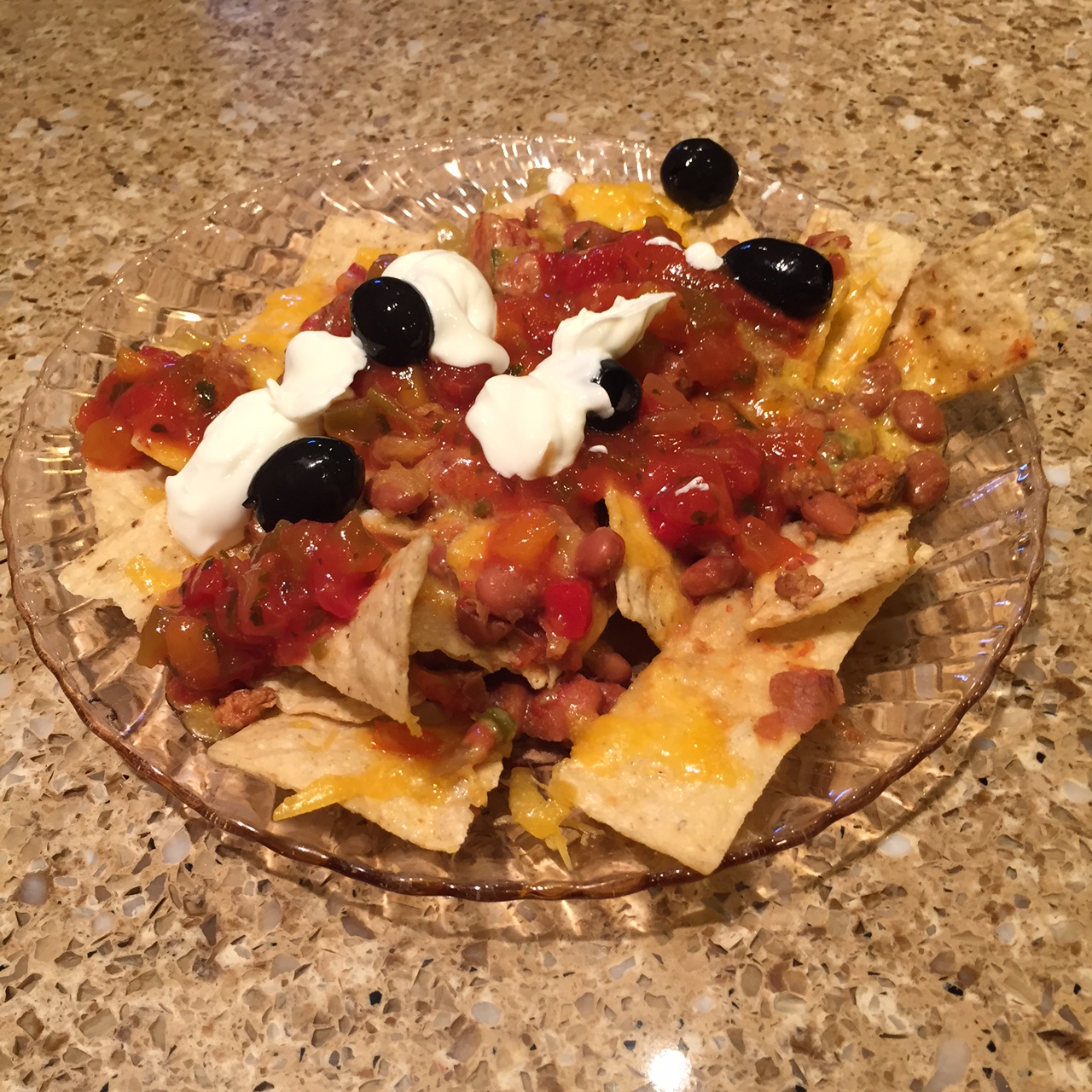 Last week the food turned out to be a little different than I had planned, but that's ok.  I love having a plan.  If I choose to change it, no big deal, I allow myself to do that.  On days when I'm in a hurry, stressed, or have to delegate the cooking–the plan is in place and all of the ingredients are on hand.  When we ended up having some of our very best friends breeze in unexpectedly from out of town, I quickly thawed some salmon and–you guessed it–Rob barbecued it up for us.  Yum.
When the family dinner turned into 24 people, my sister and I thawed more meat, which Rob and Ron barbecued, she did about 10 lbs of twice-baked potatoes, and I made 2 dozen eggs into deviled eggs, and I plus-sized the berry crisp I was making.  My sister pulled out all rolls in her freezer, plus bought a couple more packs. We had assorted rolls.  My aunt brought a huge salad.
One more interesting thing I ended up cooking was a recipe for lettuce wraps done in the style of P.F. Chang's.  I used ground turkey, water chestnuts, and some other things.  I bought some gluten-free hoisin sauce.  They turned out really good, but were rather expensive because the hoisin sauce was so high-priced–over $4 for the bottle.   The recipe used 1/2 of the bottle. If I am comparing the price of making them to buying them from the restaurant, of course they were less expensive.  I will probably make them one more time to use the rest of the sauce, but save them for a special treat, instead of a regular addition to our menu plan.
So, here's the menu for this week.
Sunday night:  nachos or leftovers
Monday: hamburgers
Tuesday: Spaghetti
Wednesday:  tamale pies (homemade and frozen for some time)
Thursday: Lovana will cook –her choice
Friday:  Pizza
Saturday:  Leftovers or soup
Sunday dinner:  Sister–ham, Aunt–salad, Me–small quinoa salad (found a bag that needs using), potato salad or more deviled eggs (chickens going crazy right now), dessert (possibly crisp again, depending on what berries or fruit I find as I keep going through freezers)
Veggies will be canned green beans, frozen cauliflower or broccoli, green salad, squash, corn, and carrots.  There is always canned fruit to add.