Yesterday, I grabbed some odds and ends of noodles that had been tucked into the corners of my pantry and cooked them all up.  There were corn shells, corn "egg" noodles, and quinoa penne pasta.  I just cooked it all in the same pot.  It made more than I thought it would, so I ended up making 2 large bowls of casserole.  I just used a basic recipe that I've been making for years.  I did not measure anything.  Here's what I did: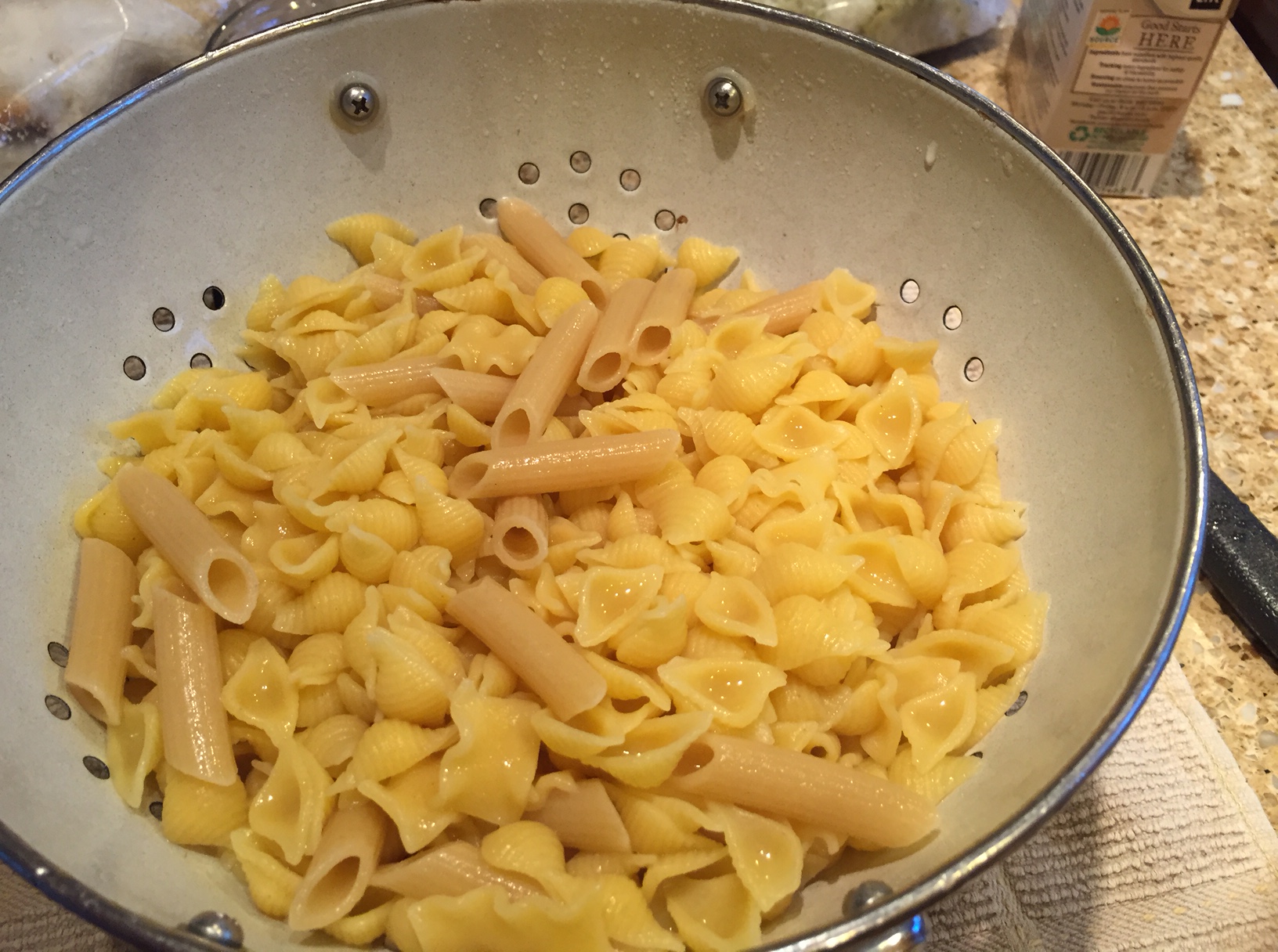 I divided the noodles into 2 large bowls.  In 1 bowl, I put a pint of home-canned tuna, broken up.  (a couple of cans would work)  In the other bowl, I put 2 small zip-topped bags of defrosted turkey that I had previously frozen during the holidays.  Then, I added peas (about a pint per bowl), cheese (about 2 cups per bowl), dried onion flakes (about 1 Tablespoon per bowl), and cream of mushroom soup (about 3 boxes of Pacific Foods brand divided between the bowls–I use that because it's gluten-free, but any kind would work).    I added 1 small jar of mushrooms to the turkey casserole.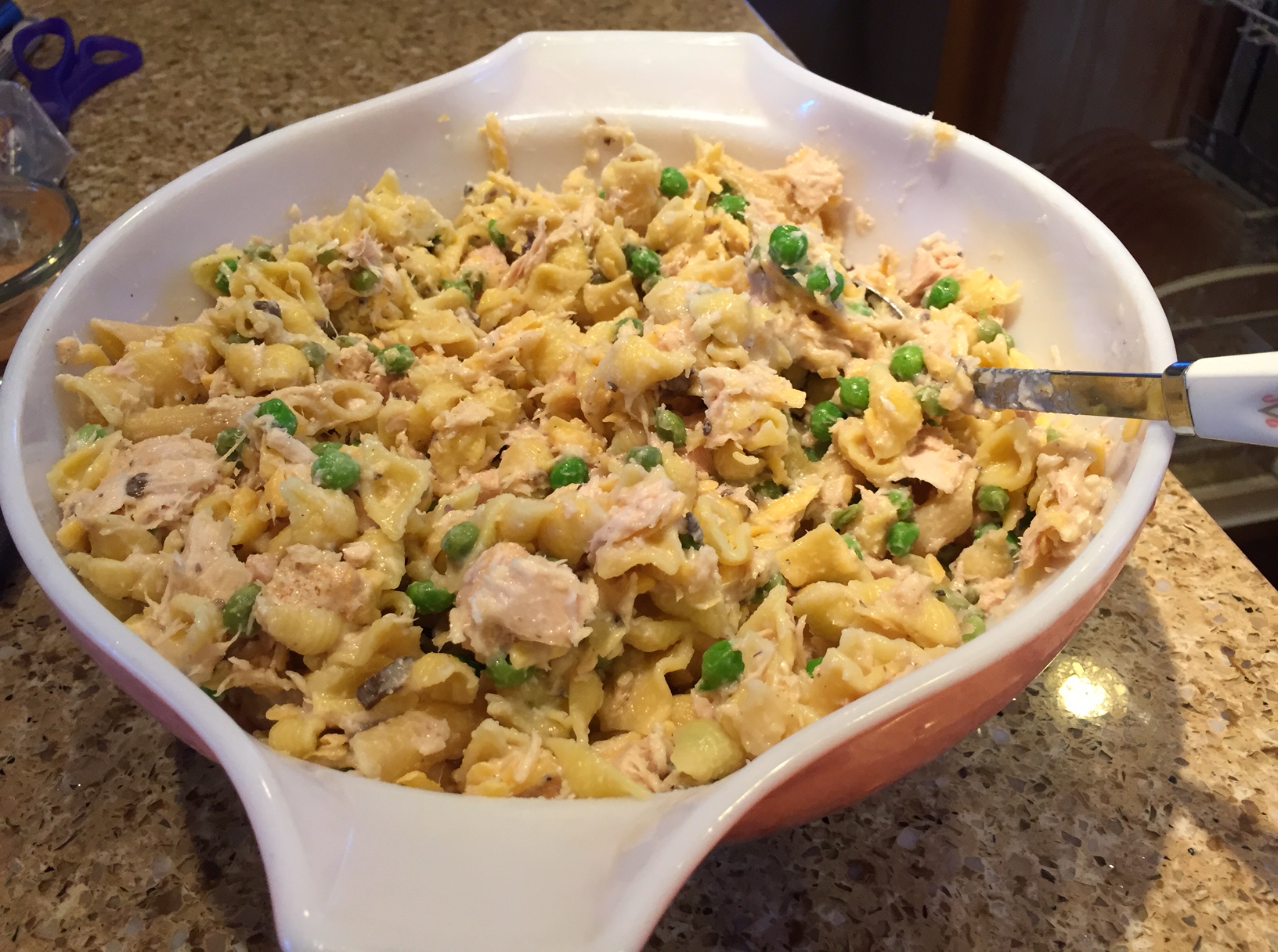 I stirred it up. That's it.   When dinner time came, I warmed up the part we wanted to eat yesterday in the microwave.  The oven works, too.  It takes about 1 hour at 350 degrees, but I was in a hurry.
In the past, I've used many different kinds and shapes of noodles.  I've sauted onions instead of using flakes.  I've put in leftover cooked carrots, or broccoli, or green beans.  I've made my own white sauce with mushrooms instead of cream of mushroom soup.  I've used different kinds of cheese.  The great thing about this recipe is that you can use up whatever you have and it comes out tasting great.  In one cooking session, I had both turkey casserole and tuna casserole, giving me meals that are going to taste a little different on several nights this week.  Truthfully, it made so much, that I gave my mom some, and probably will freeze one bowl full for another busy day!