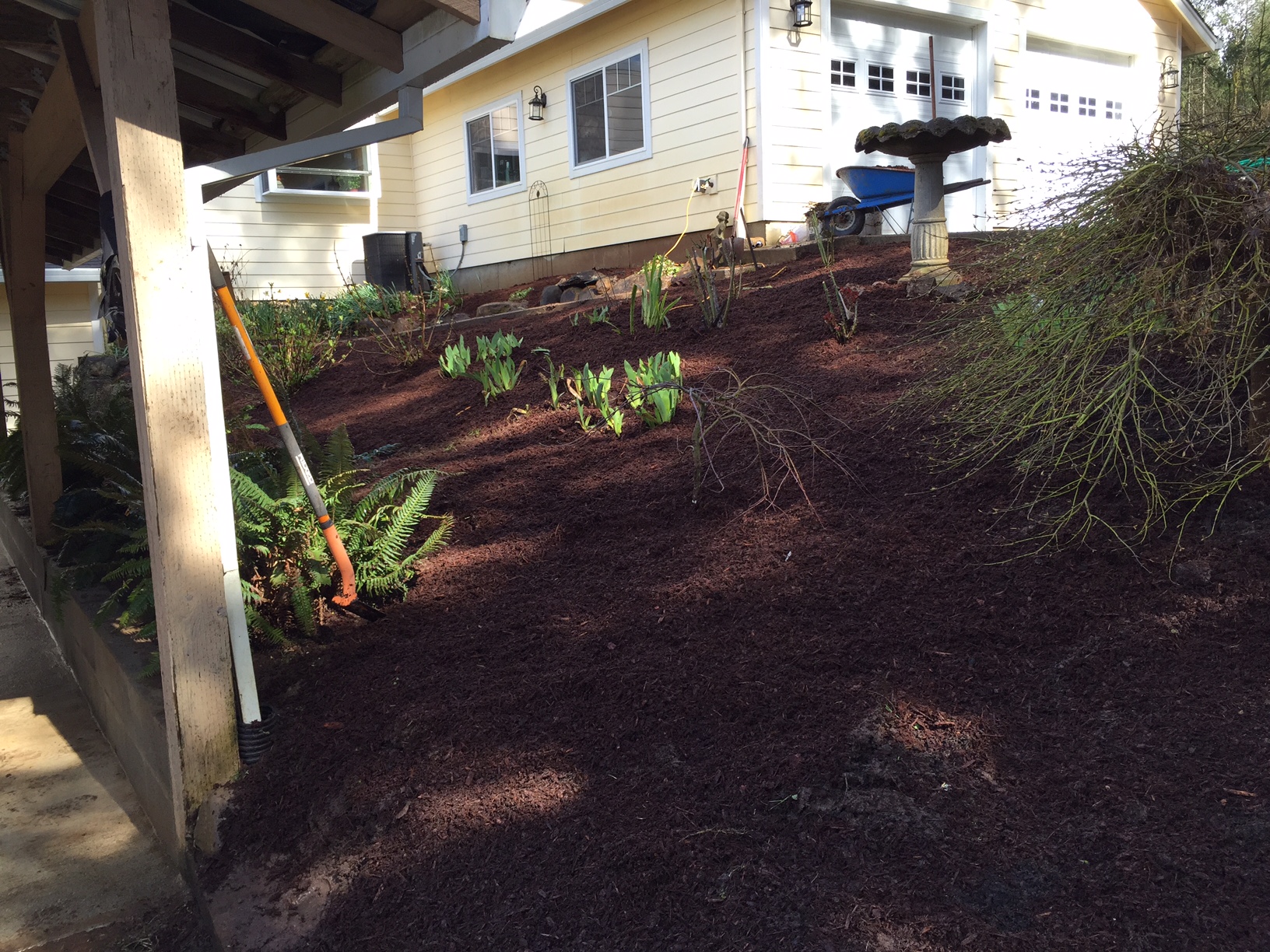 Although I keep saying it, the main way I saved money this week was through the generosity of family and friends who came over to my house and worked for free this past weekend.  I figure there were 45-50 people that passed through our house over the long weekend, and helped do many, many chores.  One of the biggest jobs they did was the landscaping.  It was very weed-filled, completely rainy and muddy when they worked on it, and it still came out looking great.  I will have to say the realtor was very impressed today when she and a photographer came to finalize the paperwork for the listing and take the pictures that will be put on to a brochure and on the internet.  I cannot imagine the dollar amount that the landscaping, pressure washing, and cleaning would have cost me to hire it out.  I know Rob and I could have never finished without all of the help.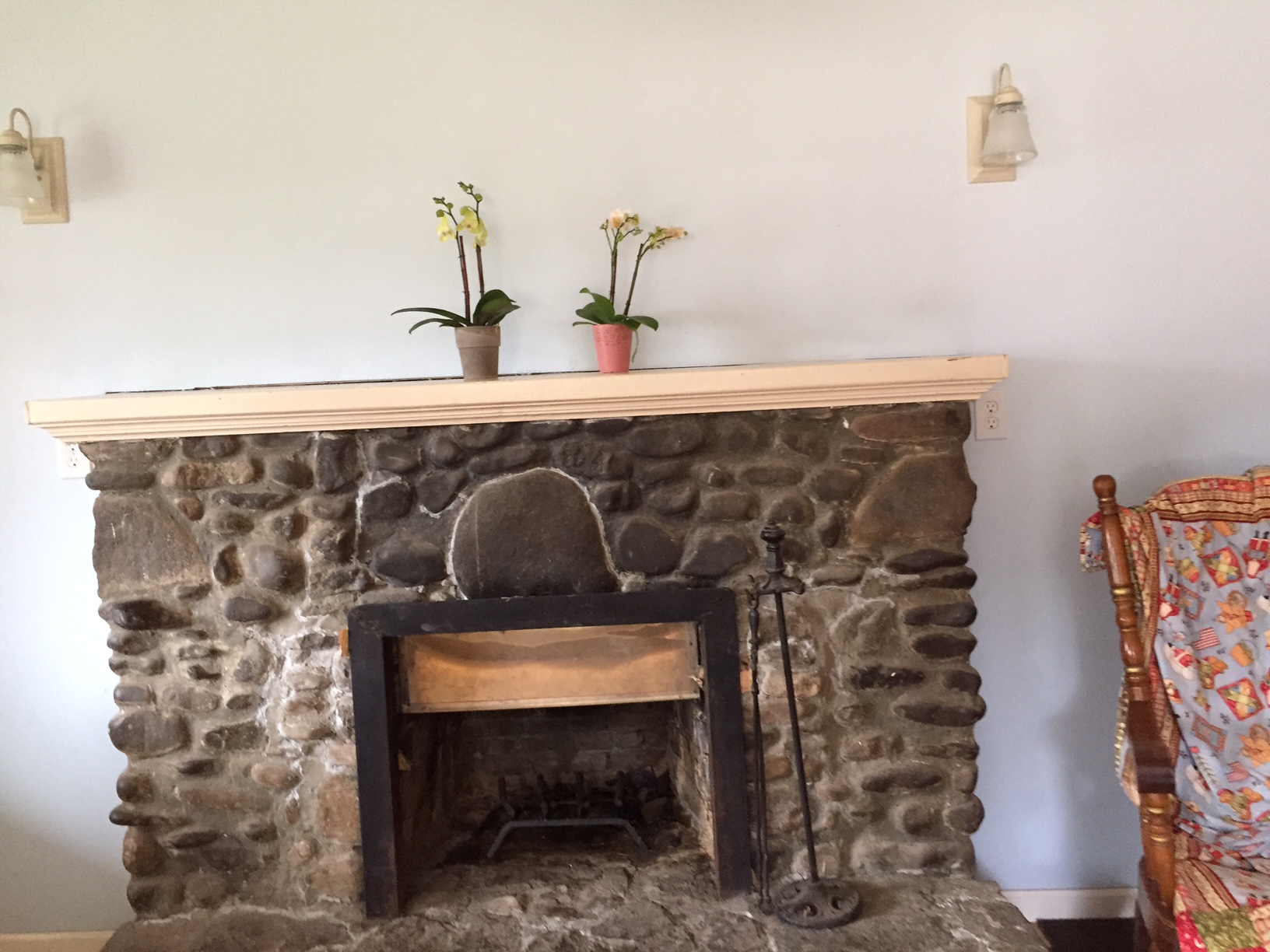 I was given several gifts this weekend, too, to make the house look better.  My aunt brought these 2 orchids to put on the mantle.  They will last, and won't have to be replaced often as fresh flowers would.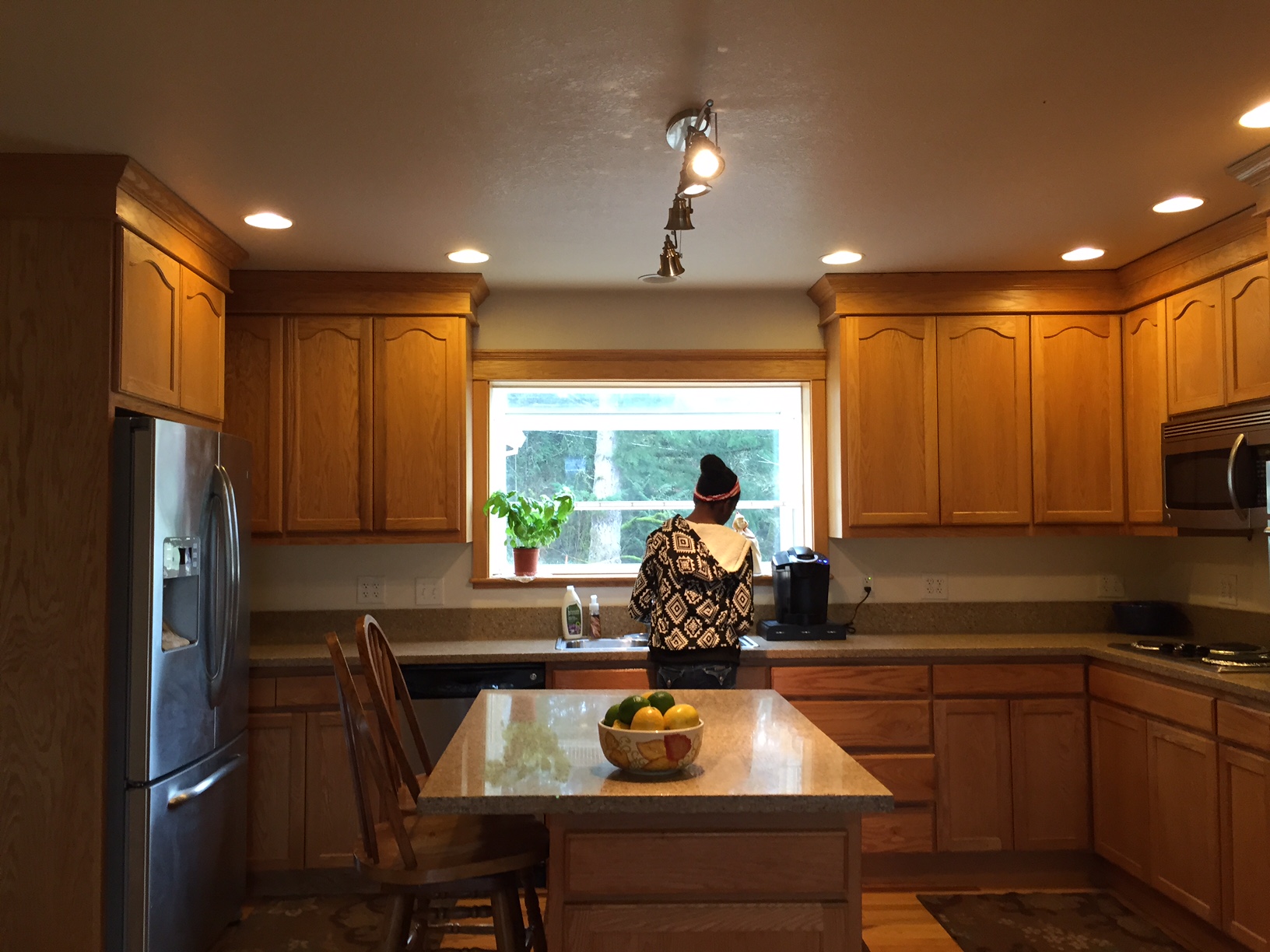 My aunt also brought the basil for the windowsill.  My oldest daughter brought the lemons and limes, suggested by a reader.  The photographer did not put them away, but we did find quite a few little things moved out of sight:) You can also see the wonderful job a couple of friends did on my cabinets–they cleaned them and rubbed them down with lemon oil.  My daughter also brought me a new dish towel to put out for the showings.
We cooked a turkey to feed many of the people.  Ja'Ana and I made 2 batches of the rice-lentil salad.  The second time, she made it with quinoa, rice, and beans, because that is what we had left to use.  It was amazing to me how quickly that went down the hatches.  I had also cooked some pinto beans with peppers in the crock pot.  They had been out in the camper and I replaced them with fresh ones.  Those were devoured on Saturday.
On Sunday, an entire small church came as their service project to help us.  We have never been anyone's service project before, and we were grateful for their help.  We were very touched that they thought of us.  They brought soup and rolls.  My daughter Abbie brought cupcakes, muffins and chicken chili.  We put out more turkey, salad and drinks.  I was able to get 2-litre bottles of pop for $1.25 at one store, and then found them for $1 at another, so bought more.  I also got chocolate milk for $1 for 1/2 gallon and orange juice for the same price.  We also offered hot drinks, such as coffee and tea.  The organizer for the church group brought some of those beverages and I provided some.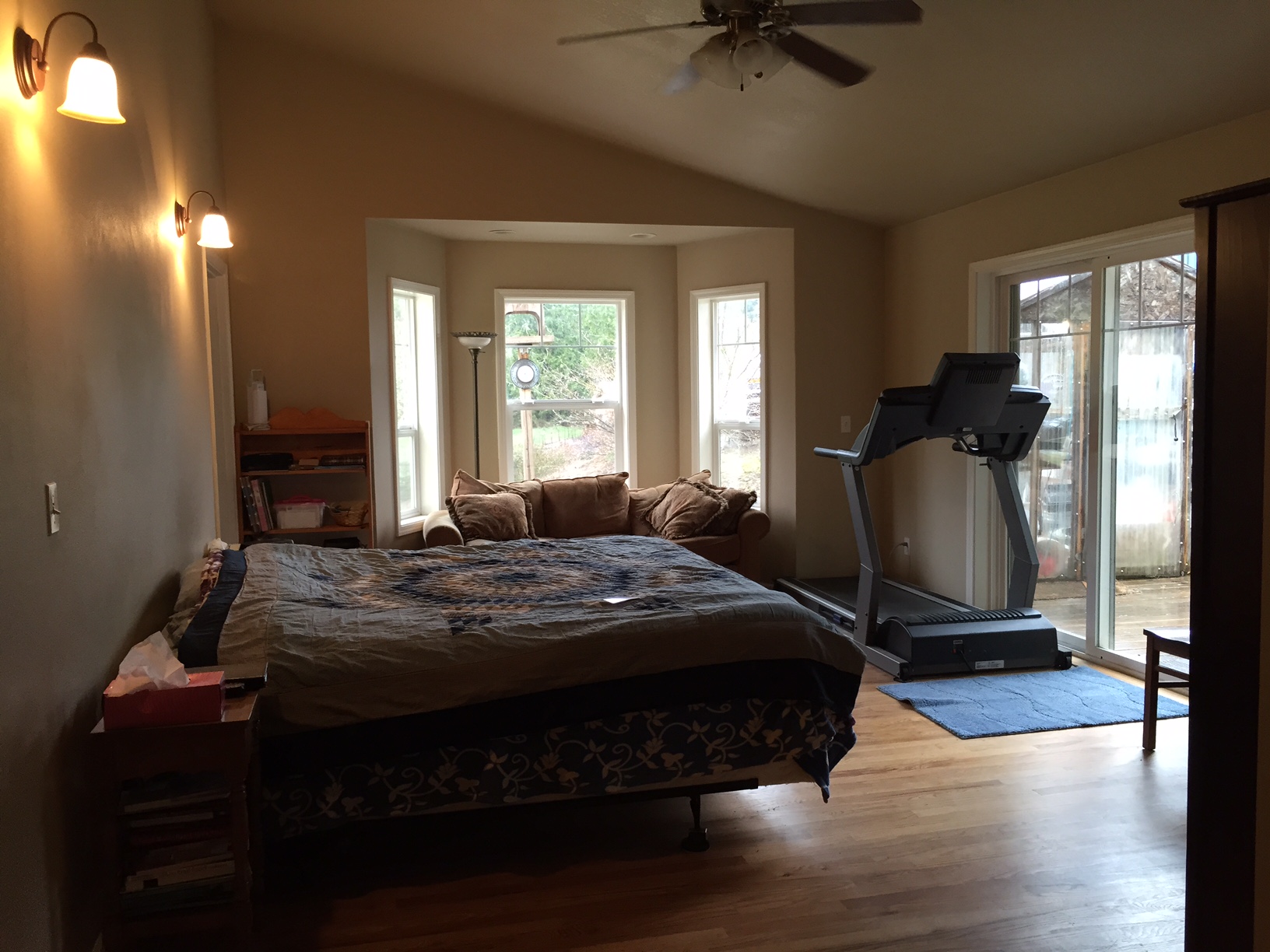 As usual, I walked on the treadmill while watching a movie we checked out from the library instead of buying a gym membership or paying for cable.
We went to the library tonight and got quite a few movies and books.  We will be staying in the camper for a few days and want them to watch and read.   We will go back and forth from the campground to our house, church, and other activities, but want to be out of here for the open house and multiple showings (hopefully).  The inventory in our area is very low, and the realtor expects to hit it hard this first weekend.  After that, it will be shown by appointment only.  Apparently, a house not far from here sold during the first week recently, but of course, we can't count on that happening.  Average is 30-45 days.  So, only time will tell what will happen here.  I just don't want to have to police every room, nag people, etc.  Hopefully, it won't take too long to sell, as my kids are MESSY!
I needed to go to work yesterday.  While I was gone, Ja'Ana took it into her head to cook me dinner.  She used things we had on hand, and it came out great.  As usual, I packed a lunch to take with me.
Patsy was supposed to dress up for school as a tacky tourist.  She used things we had on hand–a flowered dress, a map Rob found, and a hat she owned.  She topped it off with last summer's river sandals.  Pretty cute!  Tomorrow is tie-dye day, and she has a top she can wear.
Today, I spent several hours putting everything to rights for the photographer.  After he and the realtor left, I hit the wall with exhaustion and took a nap. Rob fell asleep, too.  The girls sat on chairs in front of the fire.   I usually can't sleep during the day, but I guess I was finally tired enough. Patsy was at school, but I woke up right before she got home.  After that, having not cooked dinner, or instructed anyone else to cook it, we got into the car and went to town to do errands and ate out.  We got our fishing licenses, the fresh food for the camper, such as lettuce, and went to the library as well as having dinner.  I think we all enjoyed a break from working so hard.  I cannot express how much we appreciated all of the help we have received.  One thing, though, is that they all come and go as their schedules permit.  We are here through it all, and ended up working for 10-12 hours many days during the past 2 months, and especially the last 2-3 weeks.  It's no wonder we are tired!  Hopefully, this will be a little calm in the storm for a few days while we get rested up for the "real" move after the house sells.