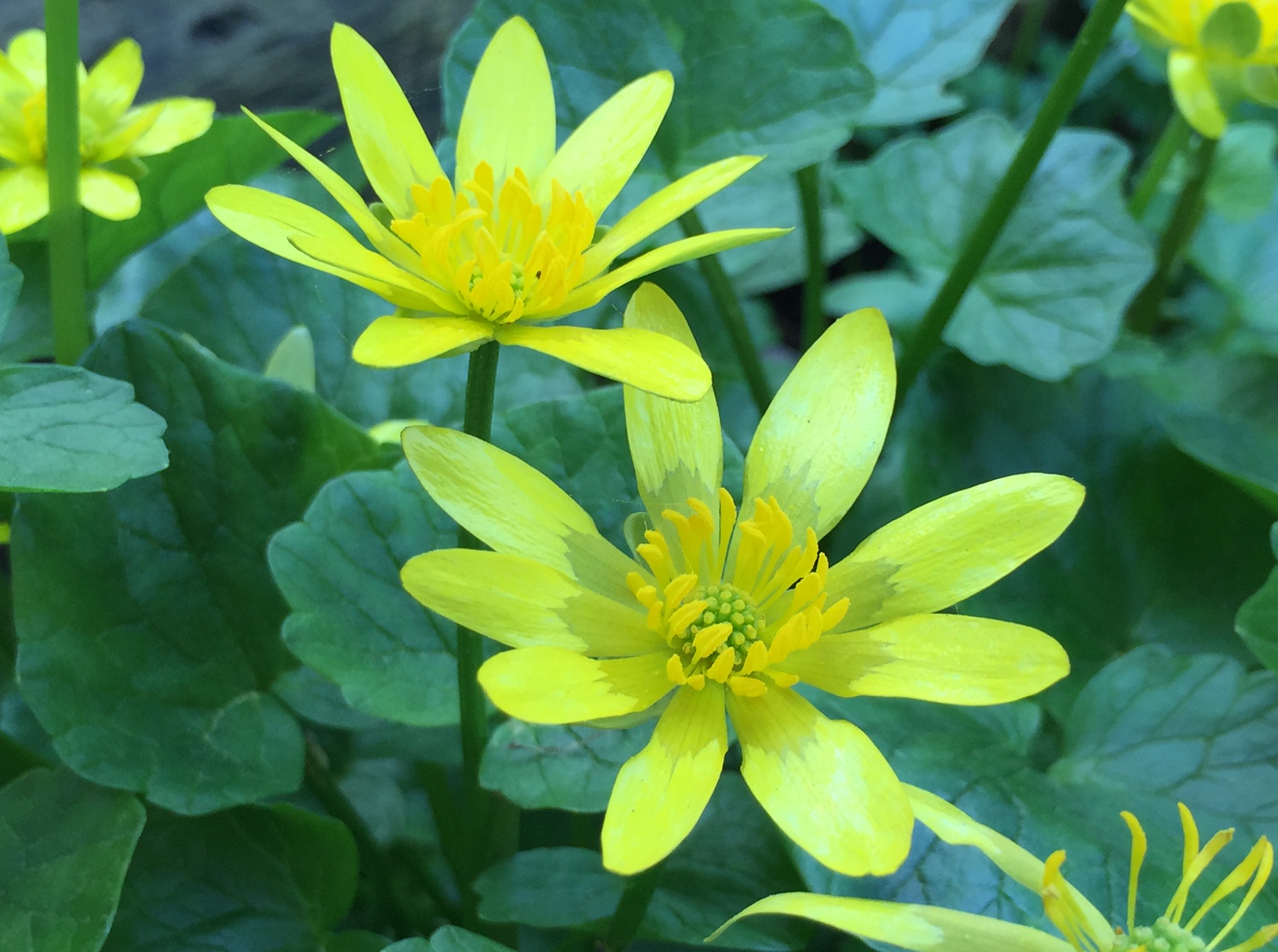 Yesterday, we took the cousins and Patsy to a park in Salem, Oregon.  She photographed this lovely yellow flower.  I thought it was a buttercup, and I was right.  What I did not know was that it is a Fig Buttercup and is on the invasive species list here in the United States.  And to think I wouldn't let her pick any…………
The house showings have slowed down.  I got quite a bit of cooking and eating at home done last week, which is always better on my wallet and my stomach both!  It is so easy to get into some accidental wheat when I'm eating out or to feel very disappointed when I get my meal and compare it to what I would have cooked at home.  Hopefully, we can eat at home a lot this week, too.
Sunday:  Family dinner–chicken, salad, corn, rolls (purchased).  Leftovers for dinner.
Monday:  Chicken soup in the crock pot.  It is fully cooked from Friday, and just needs to be warmed while I am at work.
Tuesday:  I have a late haircut scheduled and a showing that will be held that day–just not sure when, plus many, many other things planned, such as the sewer being pumped and tested, my sister coming to clean some more……So, lunch will be leftovers if there are any or sandwiches or salad with my sister, and dinner will be beef stew in the crock pot, so it's flexible.
Wednesday:  Barbecued beef steak, vegetable basket
Thursday:  Lovana cook.  She hasn't for a while.
Friday:  Fish tacos
Saturday:  Sweet and sour chicken or pork
Sunday:  Family dinner:  hamburgers and relish tray (my part)  Potato salad, drinks, etc.–other people will bring.