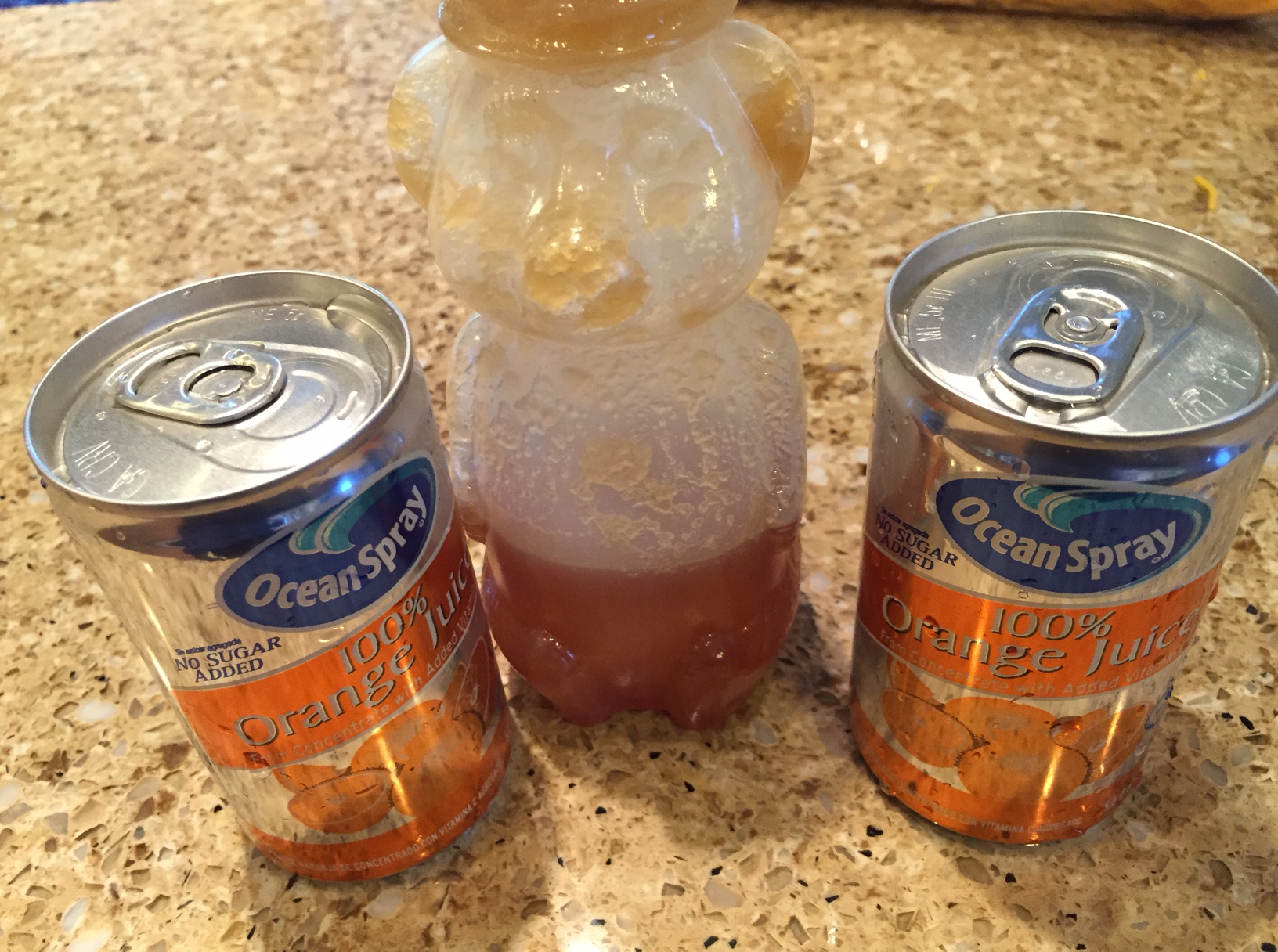 I pulled 2 bags marked "wings" out of the freezer and thawed them.  They were marked 2014 so I was hoping they were still good.  They were quite frosty and I was hoping that they were not freezer burned.  They weren't, but imagine my surprise when I poured them into the crockpot and some were chicken wings and some were turkey wings!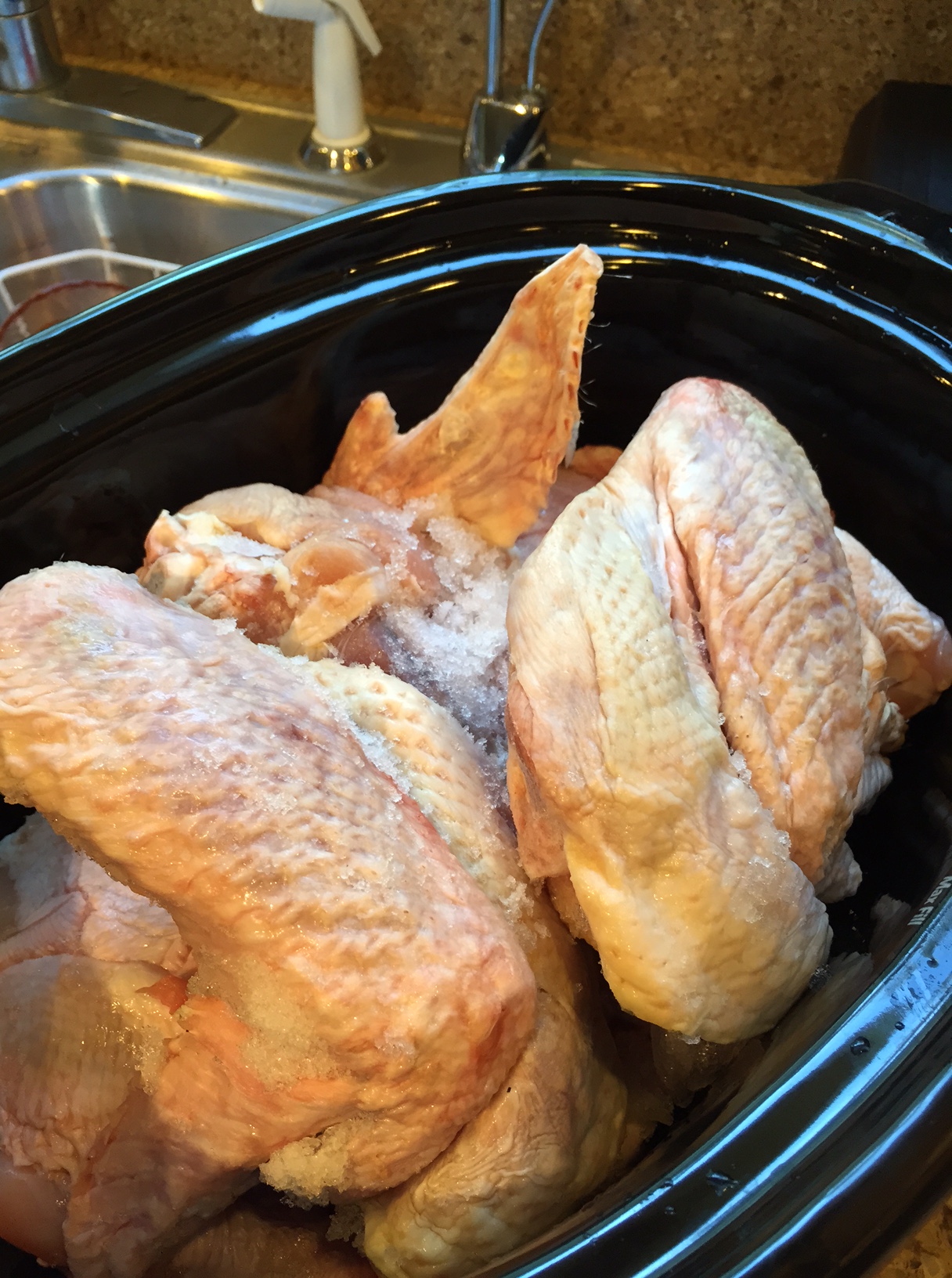 I made a sauce with the 2 little cans of orange juice I found on the shelf, soy sauce, green onions, and the last of the honey from the bear.  I then let it cook all day in the crock pot.  It turned out great.  We ate it for dinner that night, some on salads a couple of times, and today I made chicken and dumplings from the rest of the meat.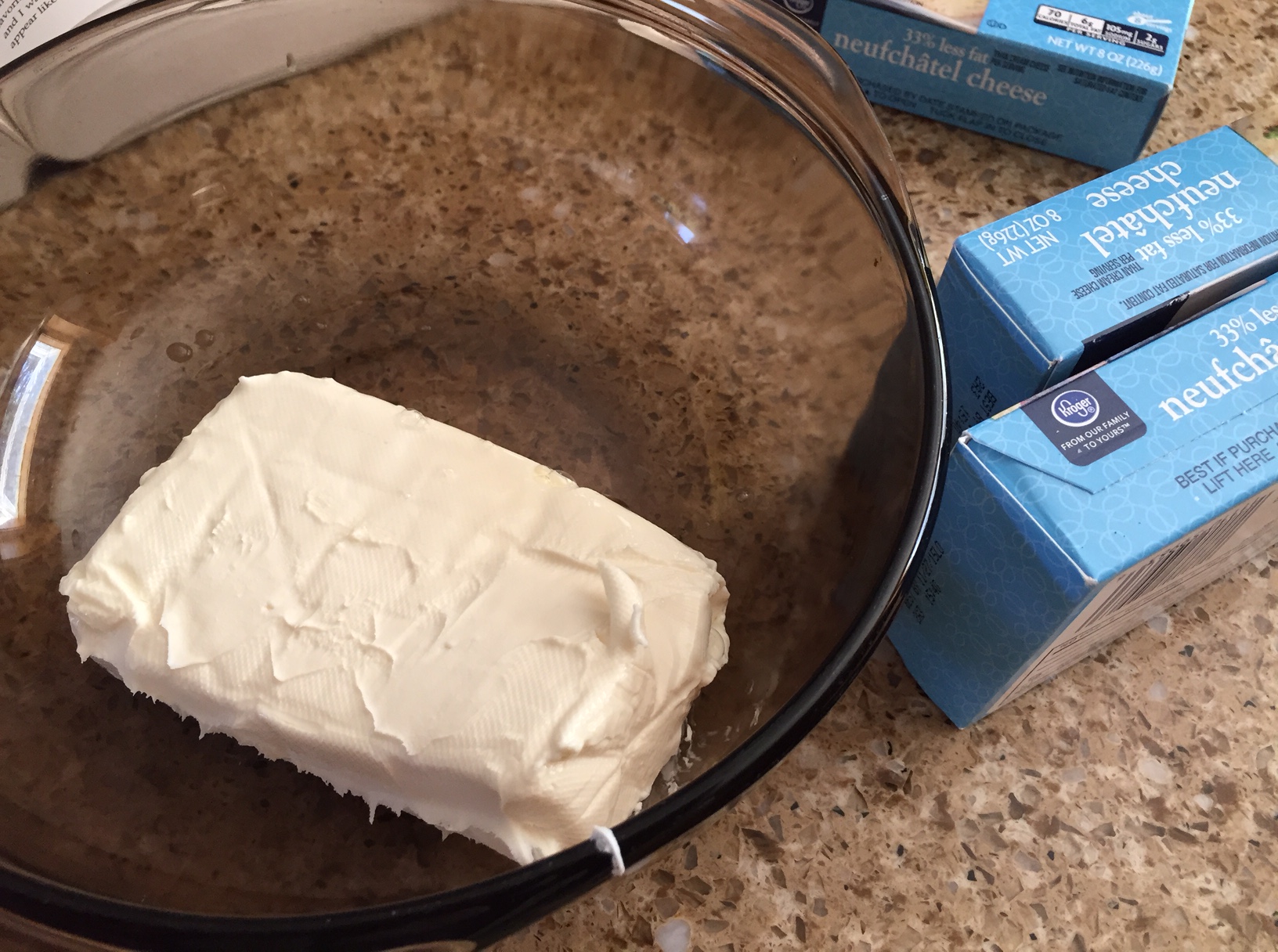 I got some cream cheese that has been lingering in the refrigerator drawer and had expired last November.  It was perfectly fine.  I made a cheesecake with 3 packages of it for tomorrow's family Sunday dinner.  I also thickened up some peaches with cornstarch and a little sugar for a sauce.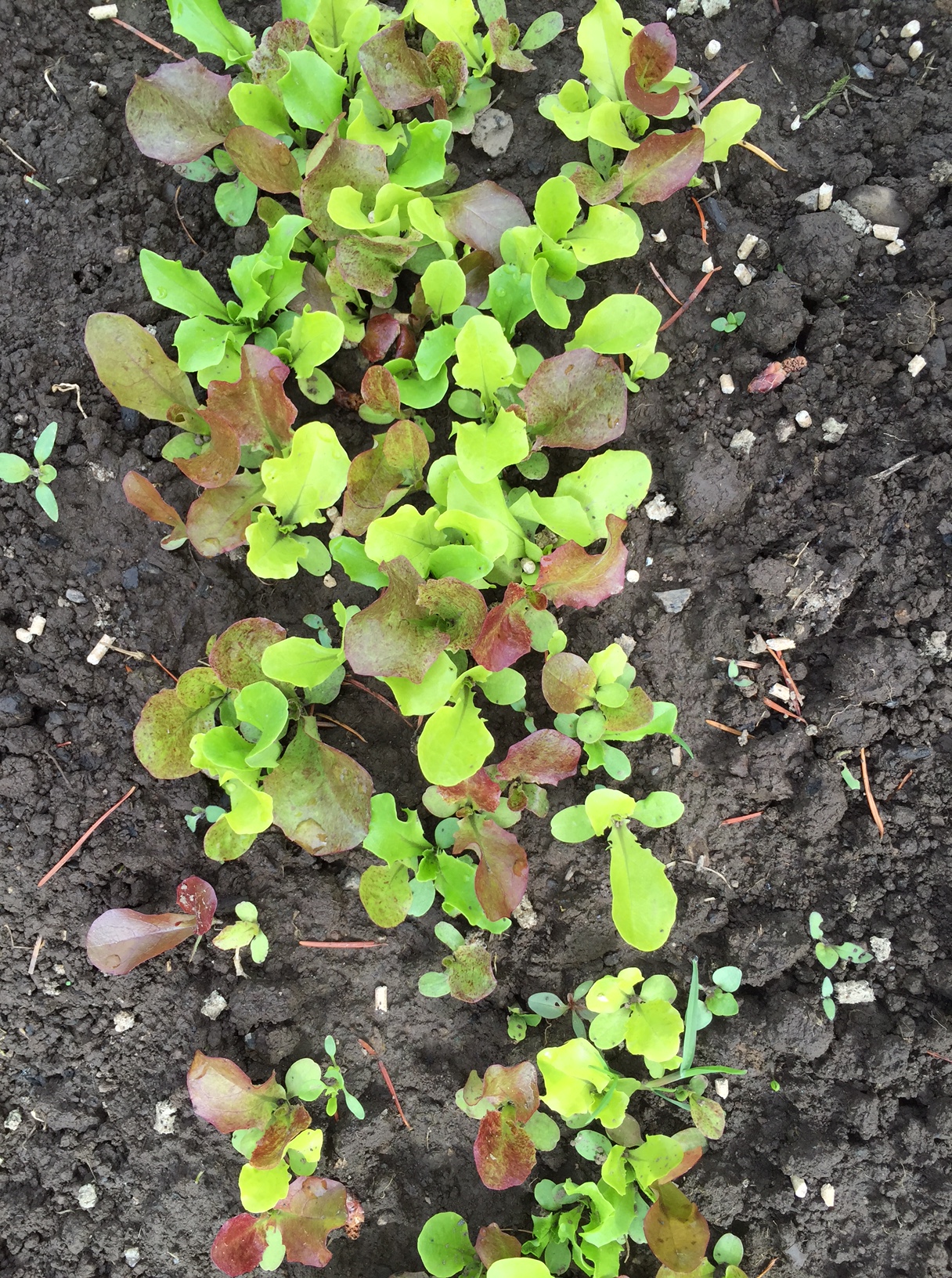 For the last 2 years, the OSU Extension booth at the county fair has been giving away free lettuce seeds.  I got some both years, and also got a huge handful of the packets after the fair was over as they were not saving them for the next year.  I have been using them up as they are old seed, but am planting them thickly in case some don't sprout.  As you can see, I am still getting a lot of them to come up.  This year, I have bought only a very few seeds.  My sister and I are both using up our old ones.  We will plant more things this coming weekend.
Honestly, it seems like the more I use from the shelves and freezers, the more shows up!  Kind of like my belongings–they keep multiplying, too:)  I will keep plugging away at it for the next few weeks before we move and hopefully won't have as much to pack as I do right now, but there will still be a bunch left over.  That will come in handy when we get to our new place.  I am deliberately using the oldest items, and the odd ones, so what I pack will be good and desirable when it comes out of the storage unit.  That's the plan, anyway.