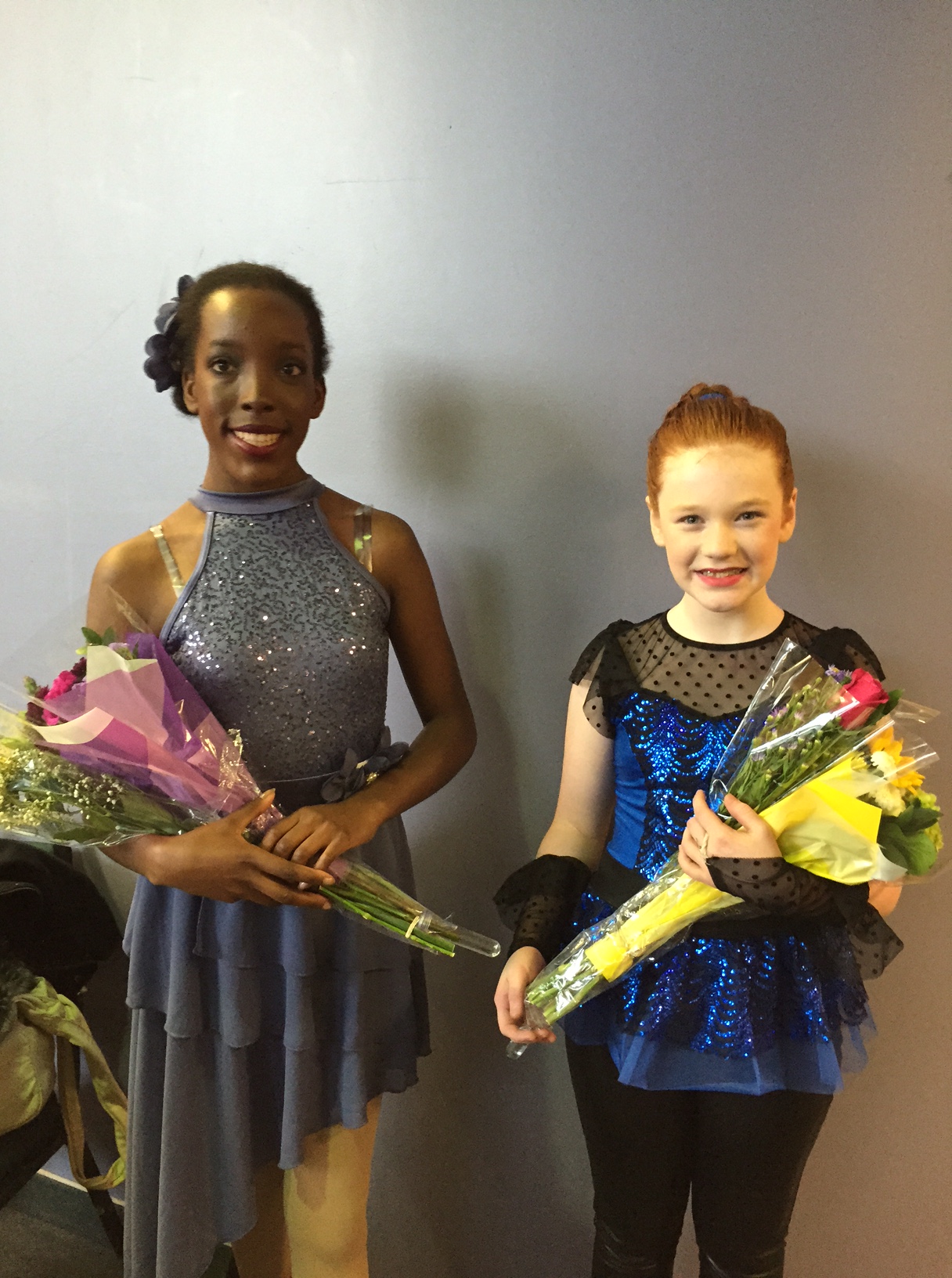 The girls had their dance recital on Saturday.  It was lovely.  Grandma and Aunt Janet were able to come and watch, too.
I took some pictures ahead of time.  They will have photographs taken at the studio next Thursday.
They were in one dance together.  It was called "Rotten To The Core."  They had fun with it, and I've had fun teasing them about the title.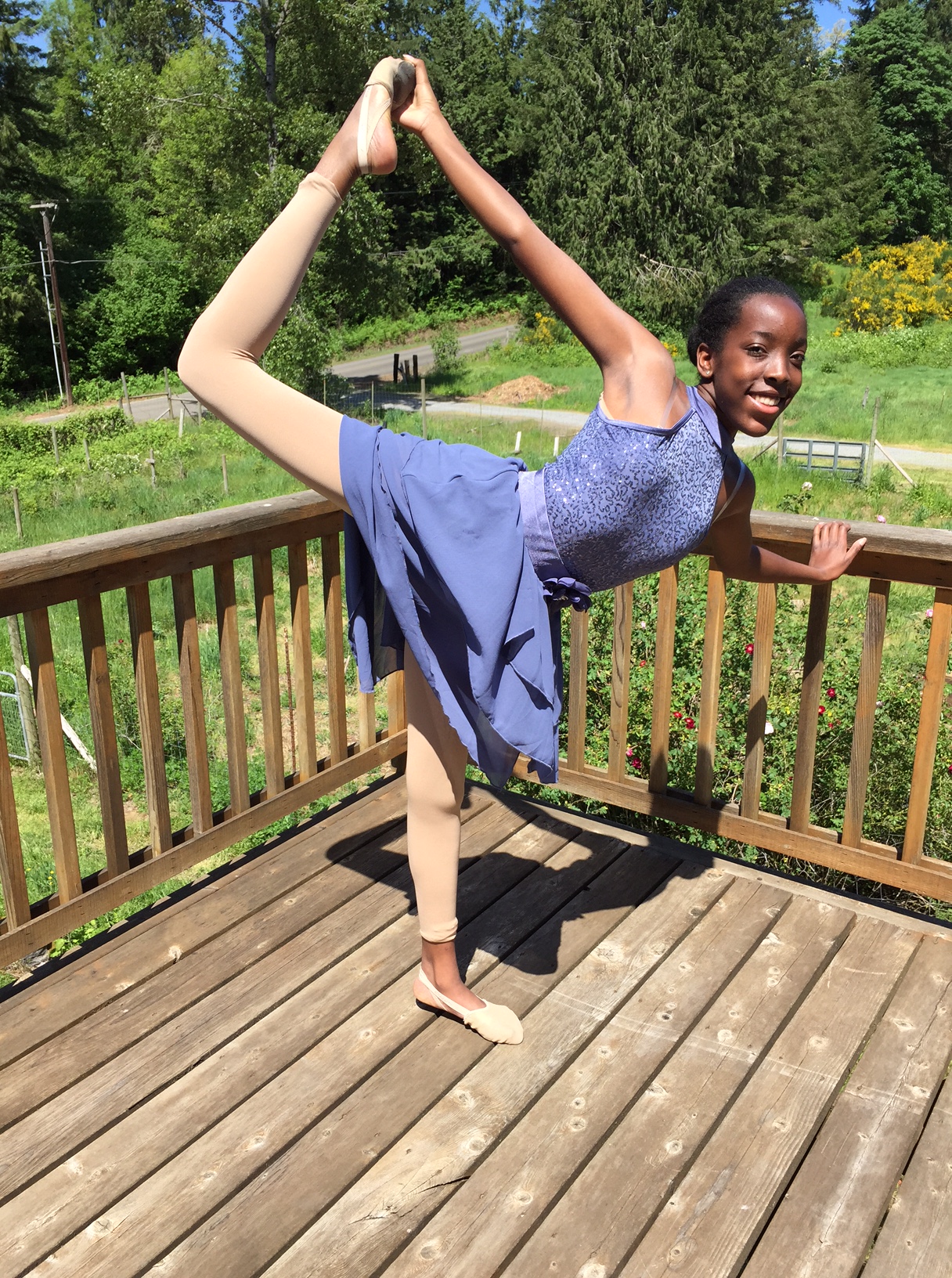 Ja'Ana was in one dance with a bunch of her friends.  It was called "Dear Mr. President."  J has been out of dance for a few years, and of course, Patsy has had very limited experience with it, so I'm super glad they had this opportunity for the past year.  We like this studio, and  will be sad that we are not able to continue next year, but we will live too far away.
Even though our lives are a bit complicated right now, we were able to fully enjoy their recital, and I think they did, too.