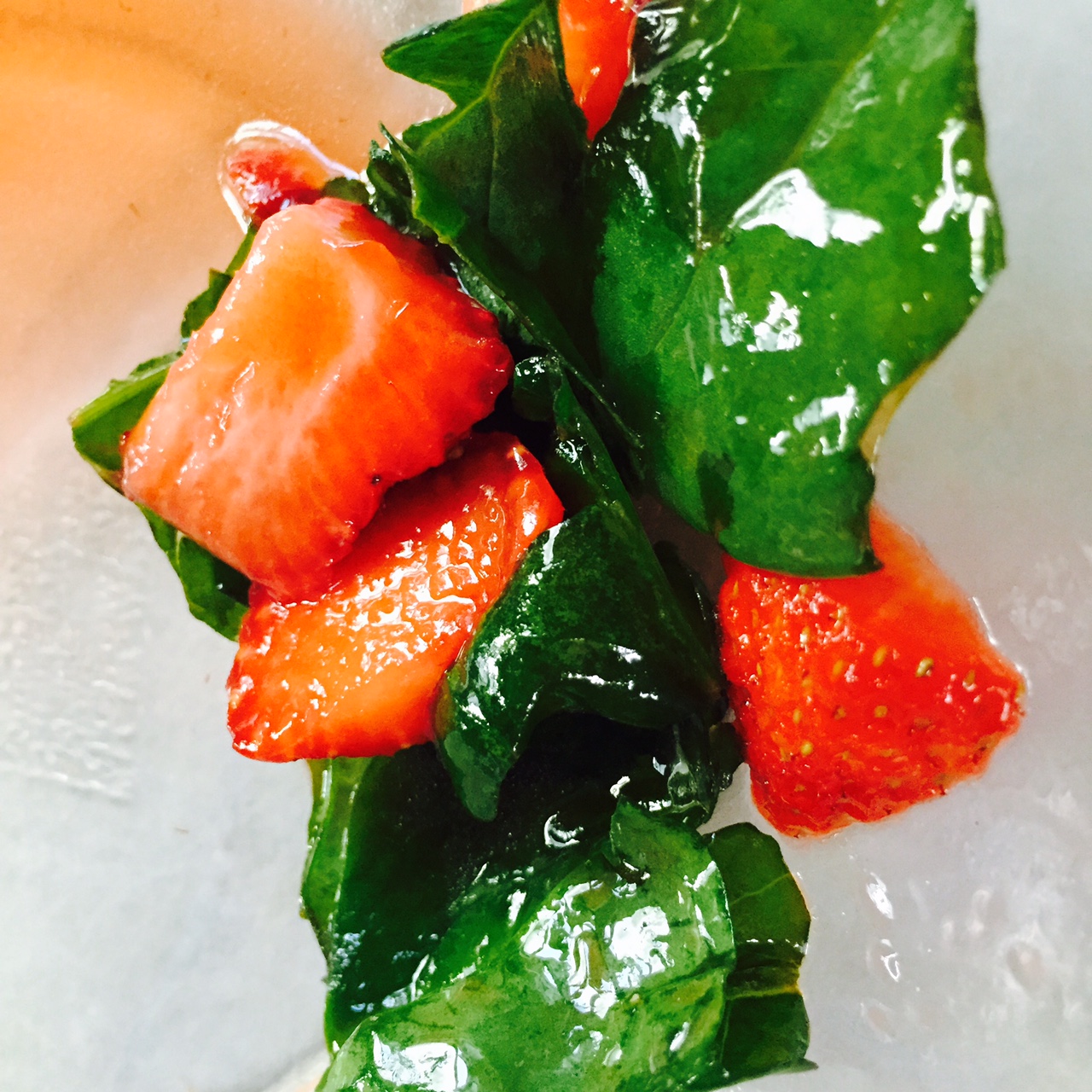 For the last week, since we've moved, we have tried to eat all of the extra food that was in the fridge and the freezer connected to the fridge at the old house.  At the last minute, at my direction, all extra food was crammed into 2 coolers and brought over to the camper.  I purposely left extra food in the freezer to defrost for this past week, but I misjudged and left too much out.  Things went very smoothly, so if that's the worst that happened, I'm satisfied.  Some of the meals included meatloaf, beef brisket on the barbecue, chicken marinated in zippy sauce, and lots of salad from the garden.  Also, strawberry spinach salad was yummy, made from garden spinich and strawberries I u-picked.
Thursday:  Macaroni and Cheese (this was some my sister gave me–yummy!) Sandwiches in the car with some chicken thighs I had cooked before we moved.
Friday:  Tacos with the turkey burger that was thawed.  Other leftovers in fridge.
Saturday:  Hamburgers (there was a pack that finished thawing a couple of days ago)  Also, clam chowder with the clams we caught.  We had not clammed for over 25 years until this morning.  We had great success, had to watch U-Tube to figure out how to clean them, and can't wait to cook them.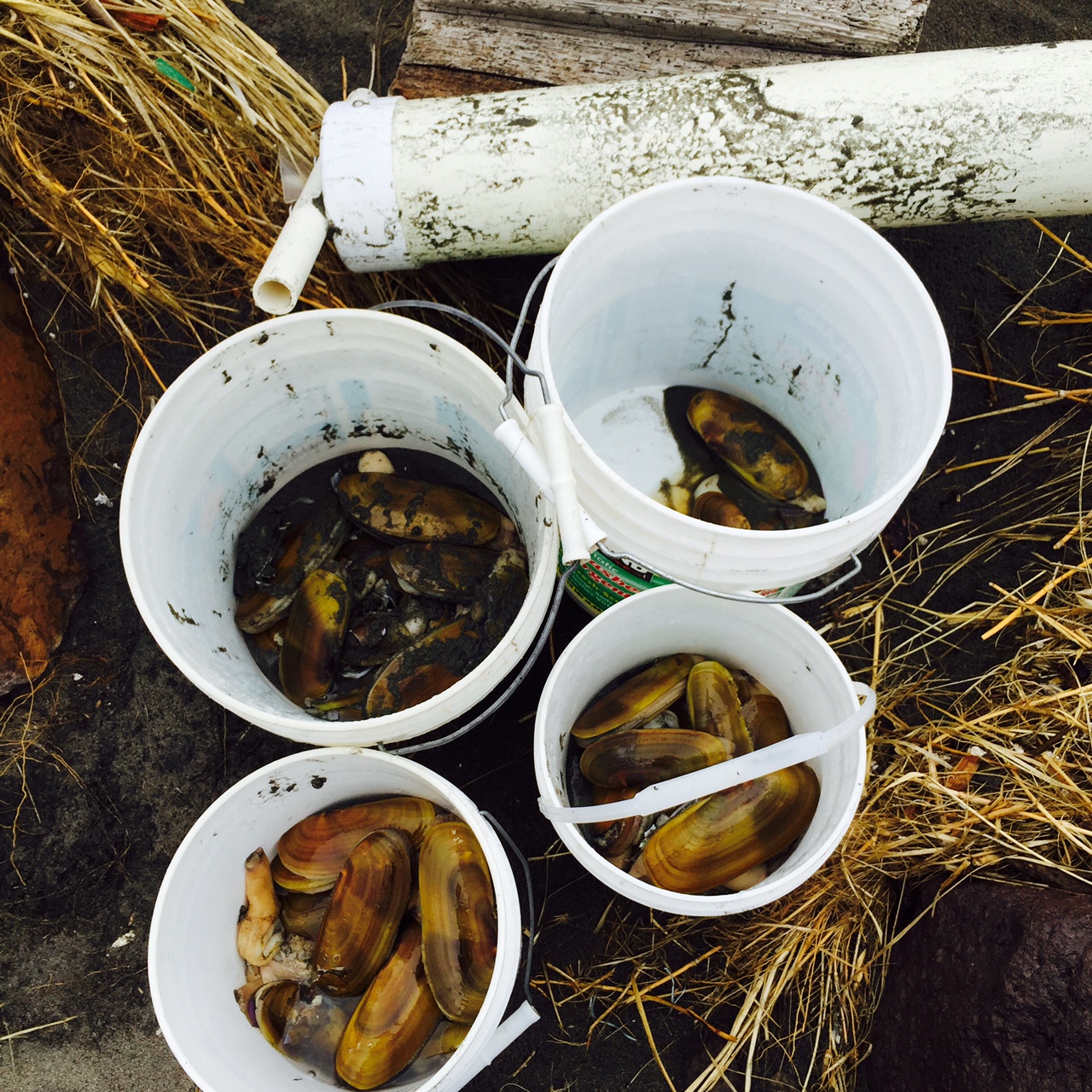 I have to say, mine is the bucket with only 4 clams in it.  J limited out, with 15, Patsy 10, Rob 10, and me—4.  What a great outing:)
Sunday:  Turkey soup.  I boiled the bones of the turkey legs my sister gave me and have the broth to use.  If Rob wants to cook over the fire, he can, or I will do it over the stove.  It also could become turkey and dumplings. There is also some leftover beef that could be turned into stew or soup.  We may have a potluck for the 4H families that are camping with us.
Monday:  We will travel this day, back to my sister's.  So, sandwiches for lunch in the lunch pail while on the road.  We never go through drive-throughs while pulling the camper–doesn't work:)  Dinner:   Leftovers from the weekend.
Tuesday:  Pack dinner.  We need to pick Patsy up from school and will kill the time between school letting out and her band concert by me getting my hair done, and everyone else having a little picnic at the library park.
Wednesday:  Chicken strips.
Thursday:  We will pack food for the road.  We are off to see our very dear friends who live about 8 hours away.  I will take some food, but she will feed us all weekend.
I am still adjusting to the small space of the camper kitchen.  I still can't find much of anything, but seem to have way too much stuff sitting around.  I'll figure it out.  We are all eating, and it tastes great, so that's what matters!