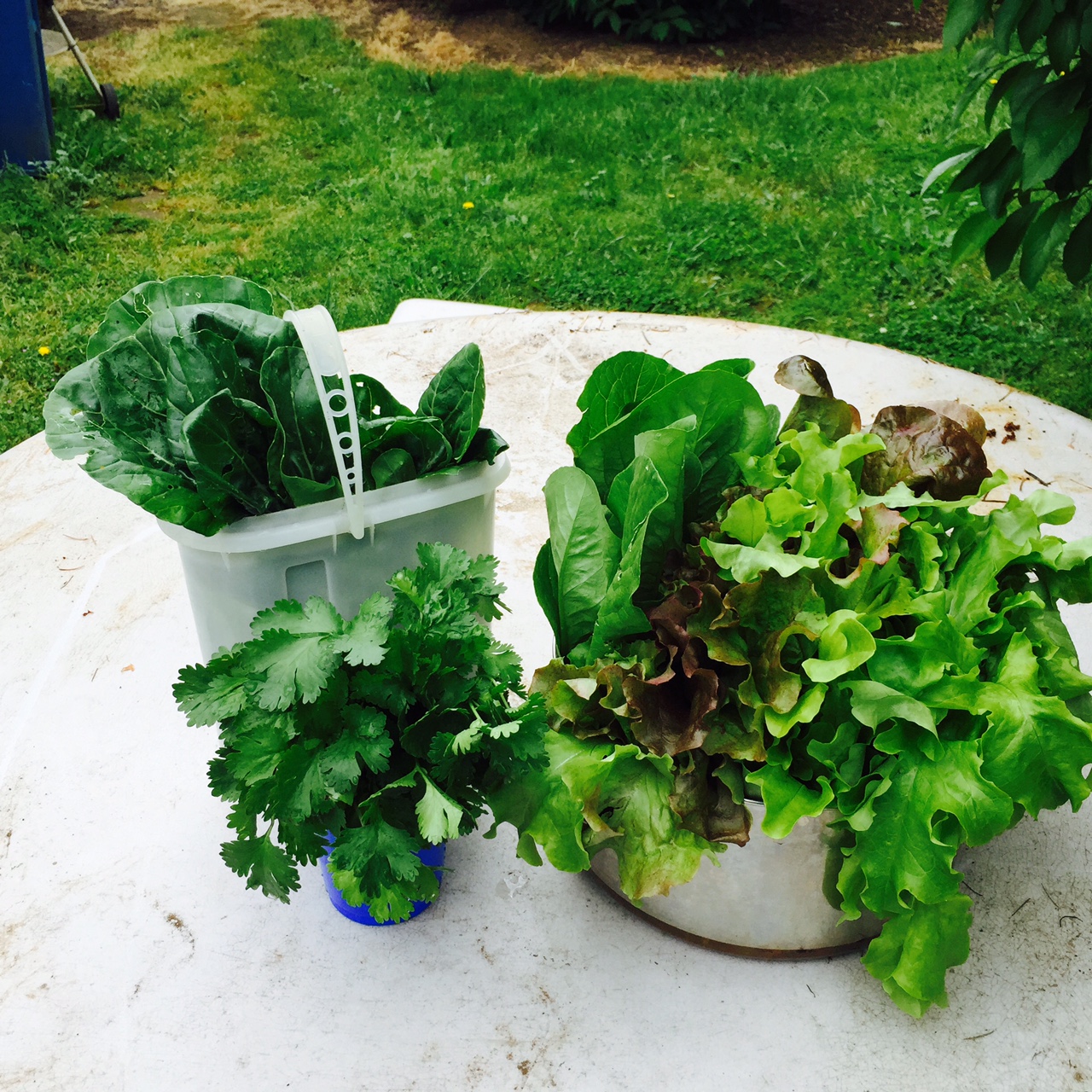 I picked spinach, lettuce, boc choi, parsley and cilantro from the garden.  I put it in various containers and filled them with water outside.  Then, I carried them into the camper, washed them (putting the wash water into the pots) and then dumped the water on my flower pots outside.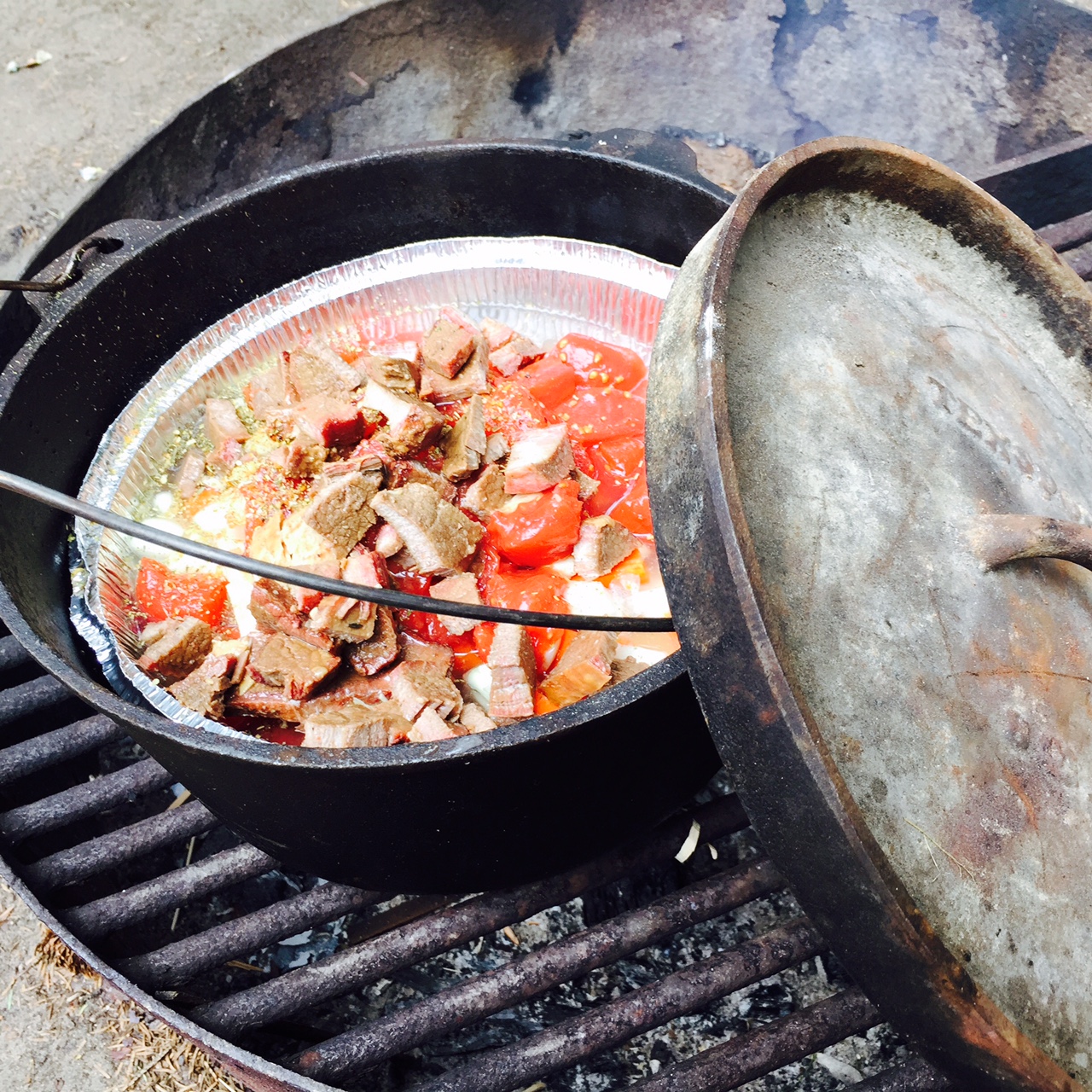 We went camping on Thursday, at Ft. Stevens State Park.  We stopped at the store and got a few groceries and have eaten from the camper the entire time.  Usually, we go out to eat at least once when we go camping, but not this time.  We packed a lunch for the road (that is usual–we don't pull through drive-ups in the camper) and took a lunch today when we visited Ft. Clatsop with the 4H club.  We've gone fishing, clamming and hiking, and right now the kids are down at the beach with some of their friends while Rob and I are doing laundry.
This laundry-mat is less expensive than the one we used the first time, so we are finishing all of our laundry before heading  back tomorrow.  Patsy needs to go to school Tuesday, or we would stay a day longer.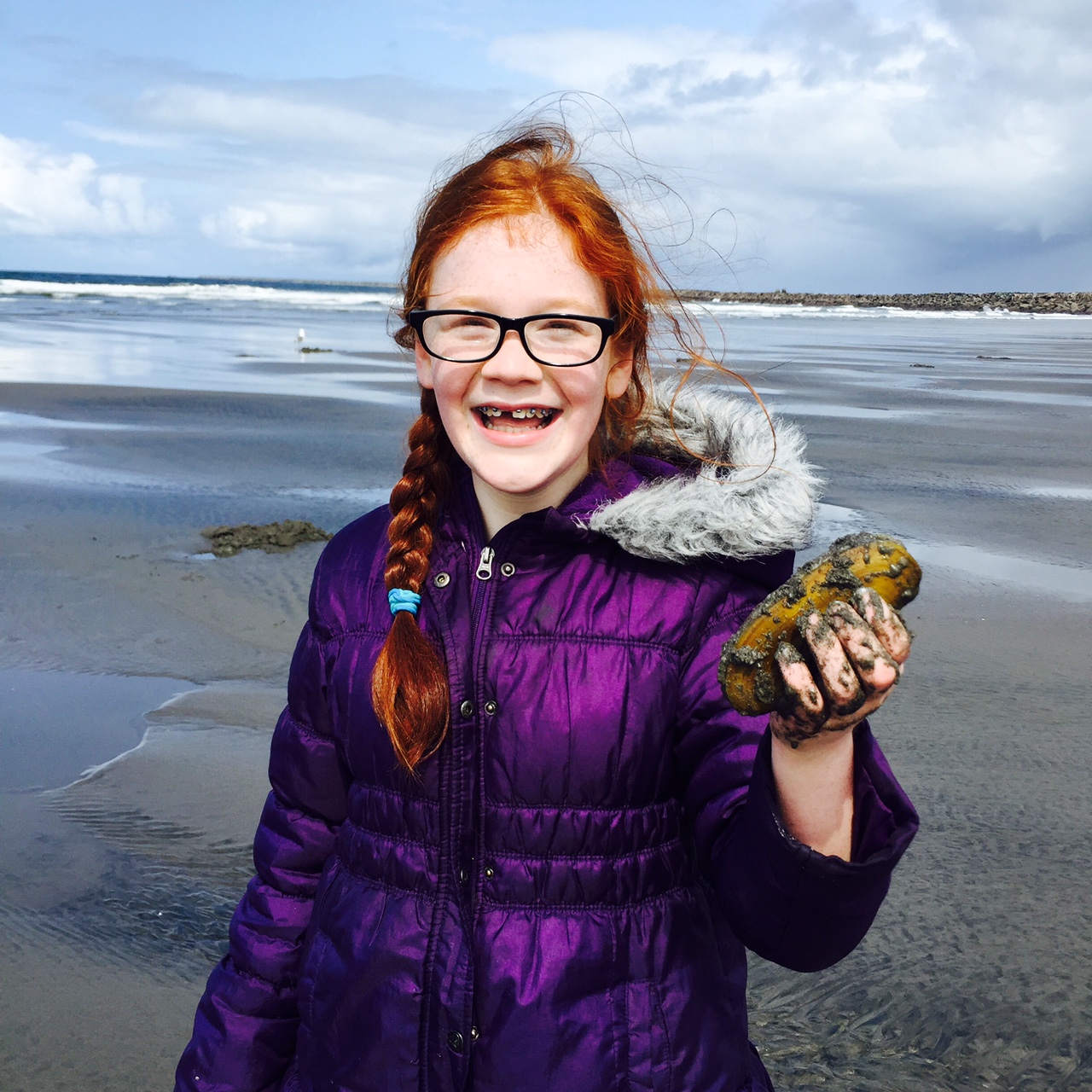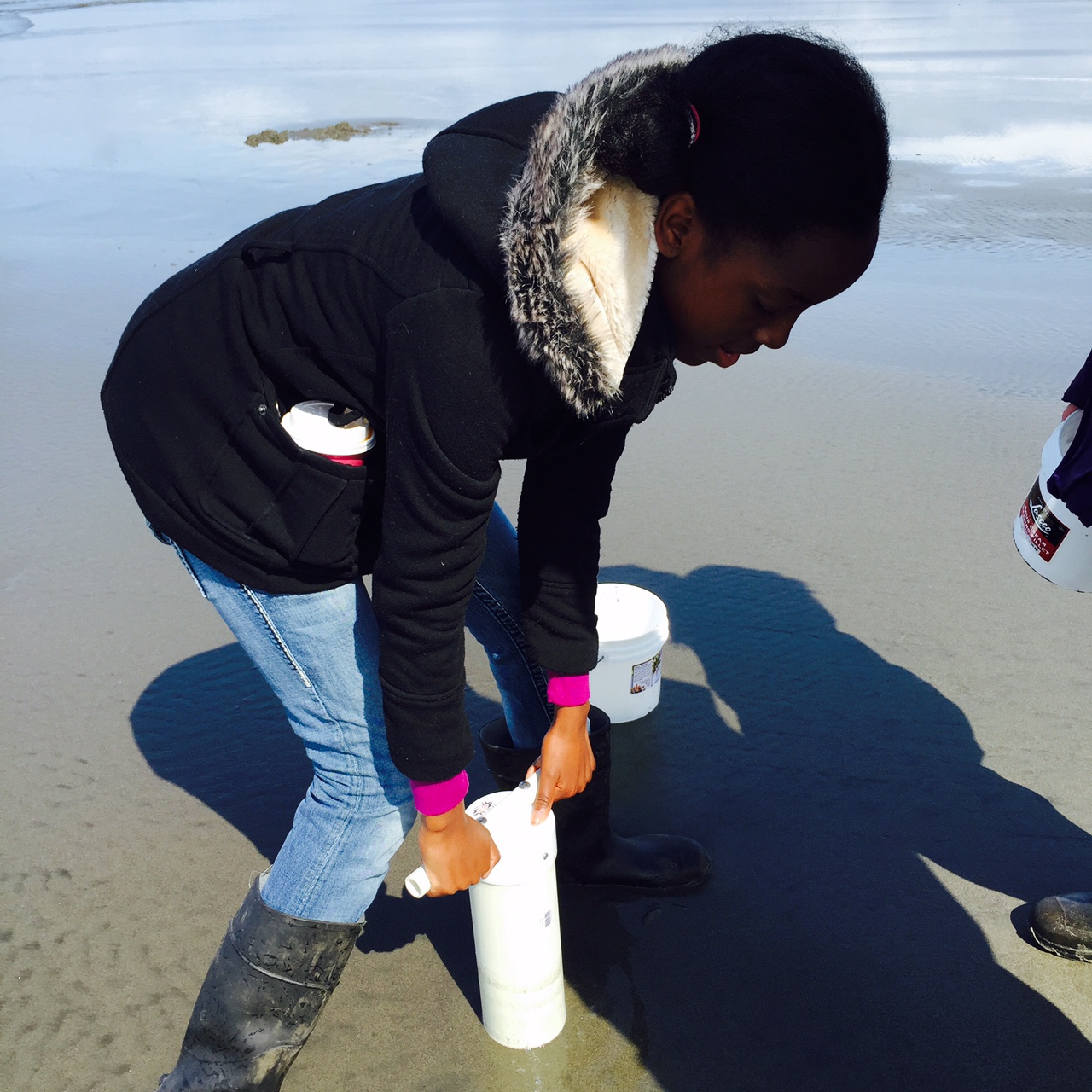 The clamming was very successful.  We had 1 clam gun, and one shovel.  The clam gun worked the best, although I did dig up one little one with the shovel and Rob got a couple that way.  We had not clammed for over 25 years, so this was the first time for the girls.  It didn't take long to learn to spot the tell-tale circles where the clams were, and Ja'Ana got the knack of it quickly.  She got 15, her limit, Patsy and Rob got 10 each, and I got 4.  Did I mention we had only 1 clam gun? Frankly, it was very fun to watch the excitement as they got their clams.  Patsy pointed out that we were the only ones on the beach whooping and hollering every time we caught one.  I just pointed out that we were having more fun! It took us a long time to clean those clams. They are very sandy and the broken ones were super bad.  You have to keep all you find, even if broken.  It makes sense, since they probable wouldn't survive after being whacked with a shovel or sliced with a clam gun:)   I have saved some in a dish to attempt clam strips tonight, and froze the rest for chowder later.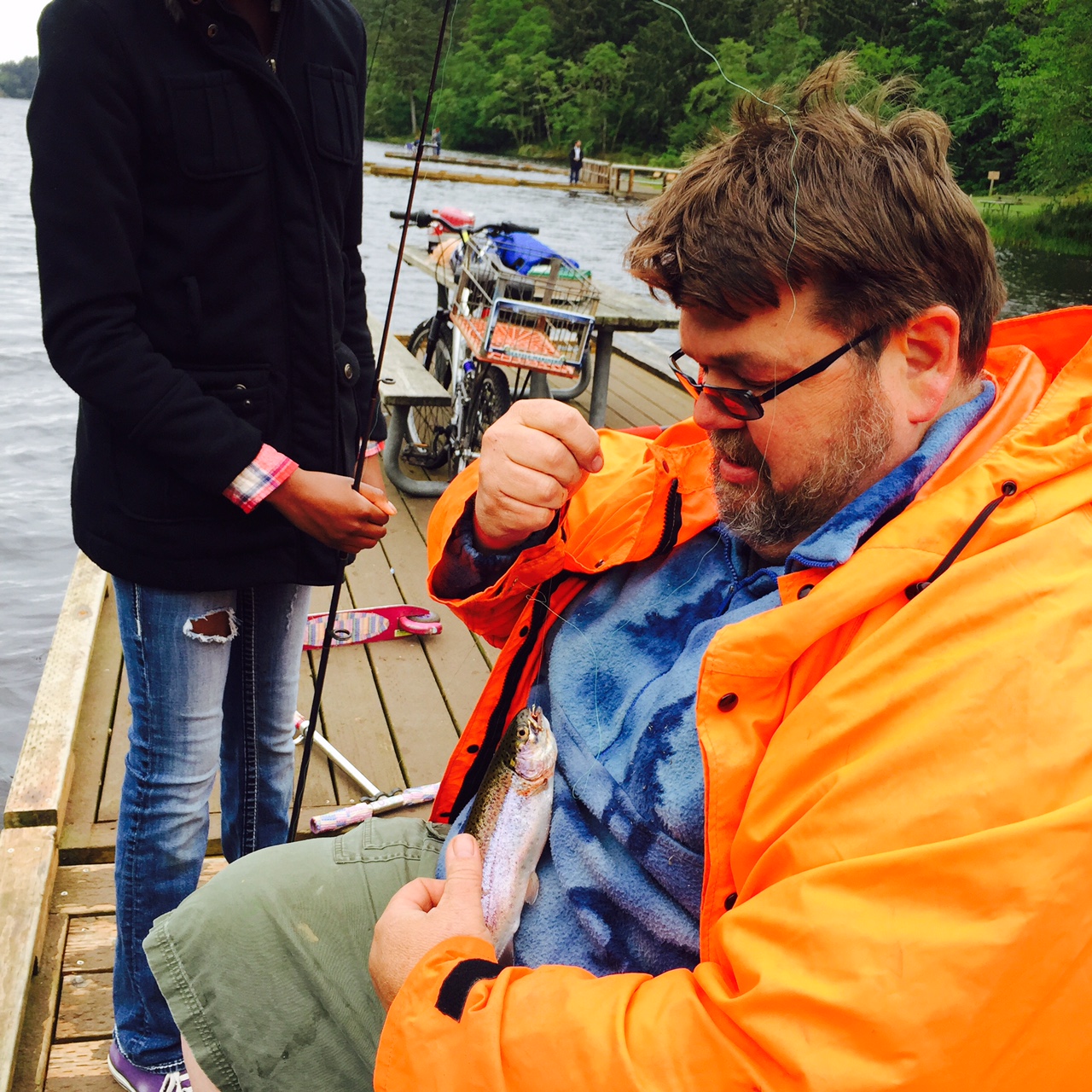 Rob caught 1 trout.
I am still getting used to camper life.  At first, it felt like a vacation.  Last night it did not feel like a vacation.  It felt like I needed to clear out more stuff because it was overwhelming me!  So, I did move some things around, and have some plans to take even more out when I get home.  I'm starting to get a sense of what I'm using and what I'm not.  I'm starting to use some of the excess food, and have a little more wiggle room in the cupboards.  I'll figure it out.  I just need a little more time where I can focus on organization.  Hopefully, Tuesday.