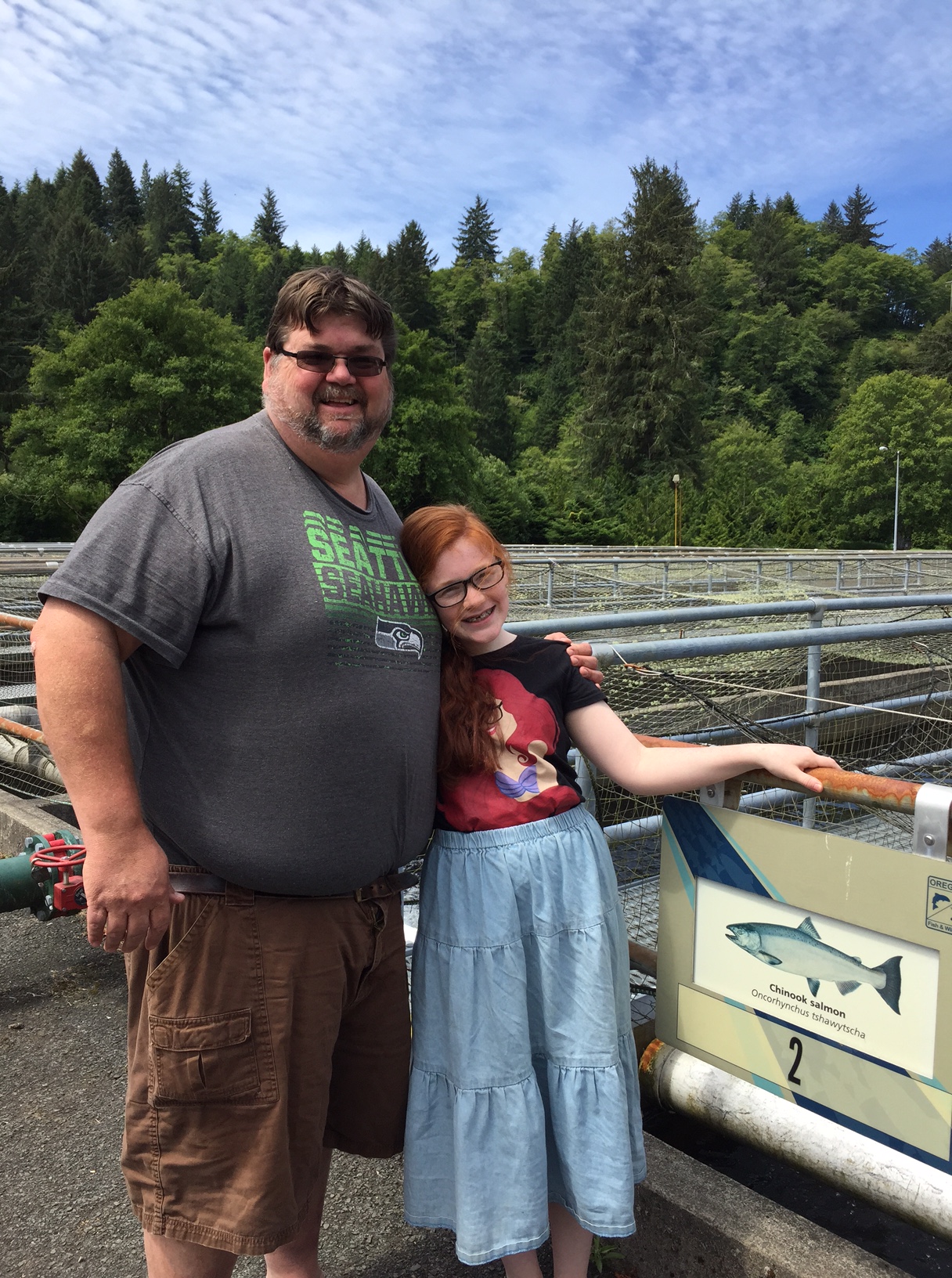 One of the things we did this past week was visit a fish hatchery.  They didn't have very many fish right now, since this particular one has more going on when the fish are running in the fall, but we were able to see baby Chinook salmon, and show Patsy how the whole operation works.
We harvested lettuce, basil, cilantro, beets, carrots, spinach, snow peas and green onions from the garden.  I used the produce in salad, marinade, Pico de Gallo, stir fry and to eat.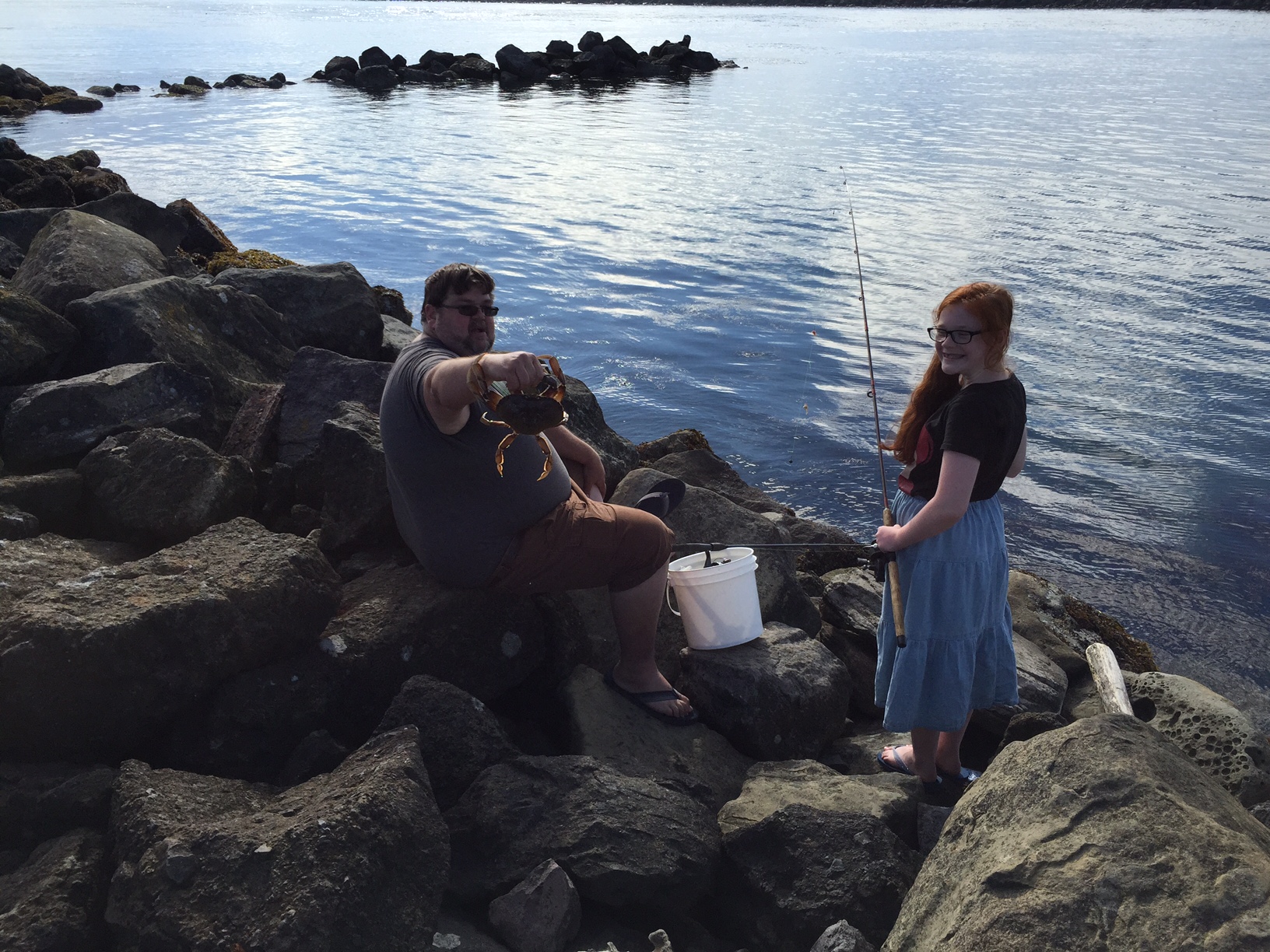 Rob was fishing for rock fish and caught a crab on accident, instead of any fish.  It was a male, and a keeper, and he has his license to crab, so—Yum!  What a happy surprise!  We ate it:)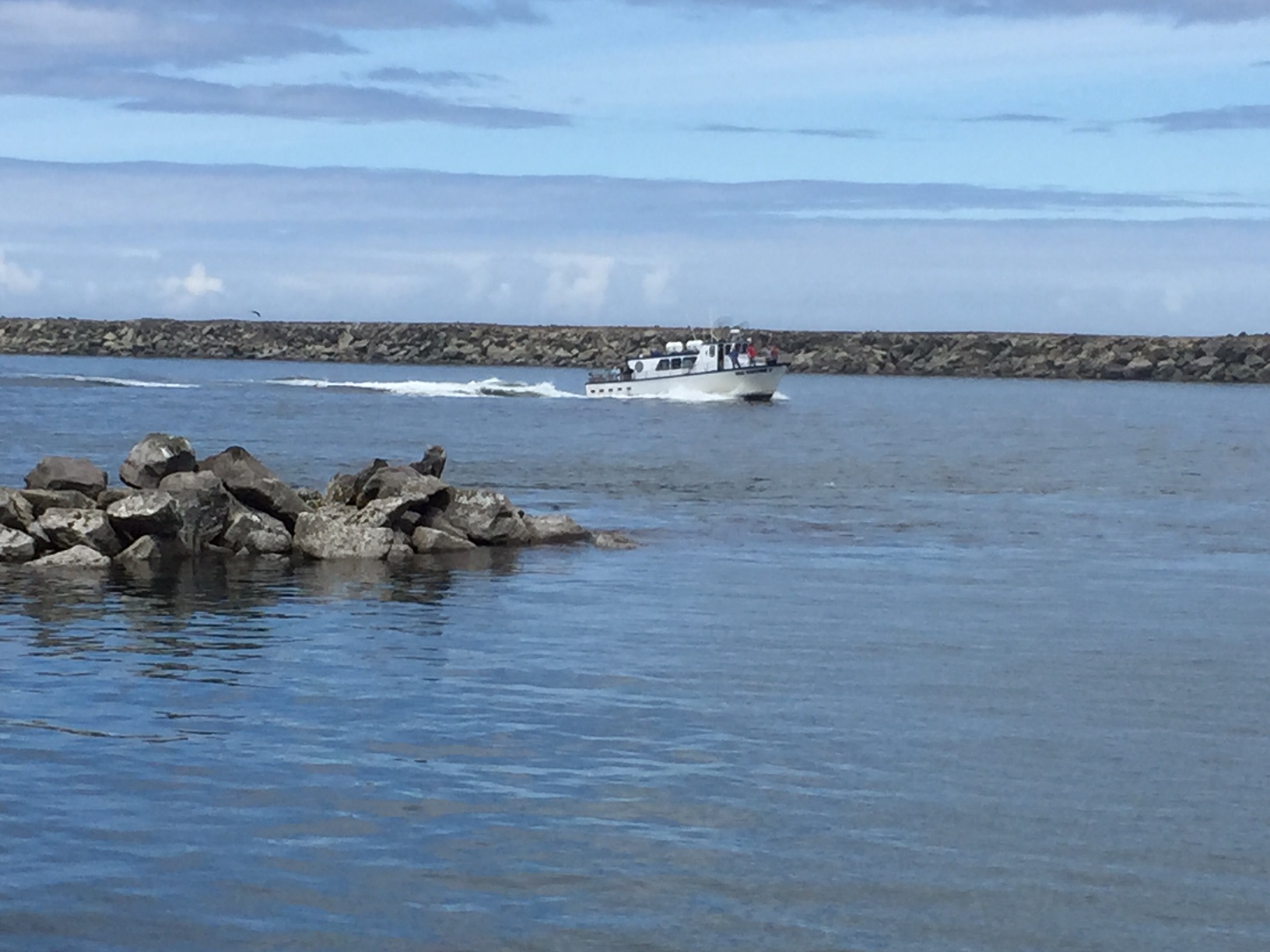 We enjoyed some beautiful days down at the coast and watched many boats going in and out of the harbor.
We had to drive a lot, as Ja'Ana had a couple of days of training for her junior counsellor opportunity next week.  Since we were driving anyway, we went house hunting again, used our Kids Bowl Free coupons with Patsy, and enjoyed some sights on the way.   We took food with us in the van a lot, and cooked in the camper most of the time.  We also ate out a little bit on the road, and chose as wisely as we could.  We used a lot of gas, but are so glad to do so for such a good reason.
We put in an offer on a house.  They already have several offers because the market is so strong right now, so we are looking at it again today to see if we want to "up" our offer.  I'm ok either way.  I know we can't go "up" very much, so it's in the Lord's hands.  I know if this isn't the one, we will find another one with time.  We should find out tomorrow.  They have so much interest, they have been collecting offers since Thursday, and will decide tomorrow.  Even the crummiest houses are getting multiple offers right now.  (Except the one with the broken windows, tremendous patches of mold, doors ajar and unlocked, and the dead rat on the floor–hmmmm–we've seen some beauties)