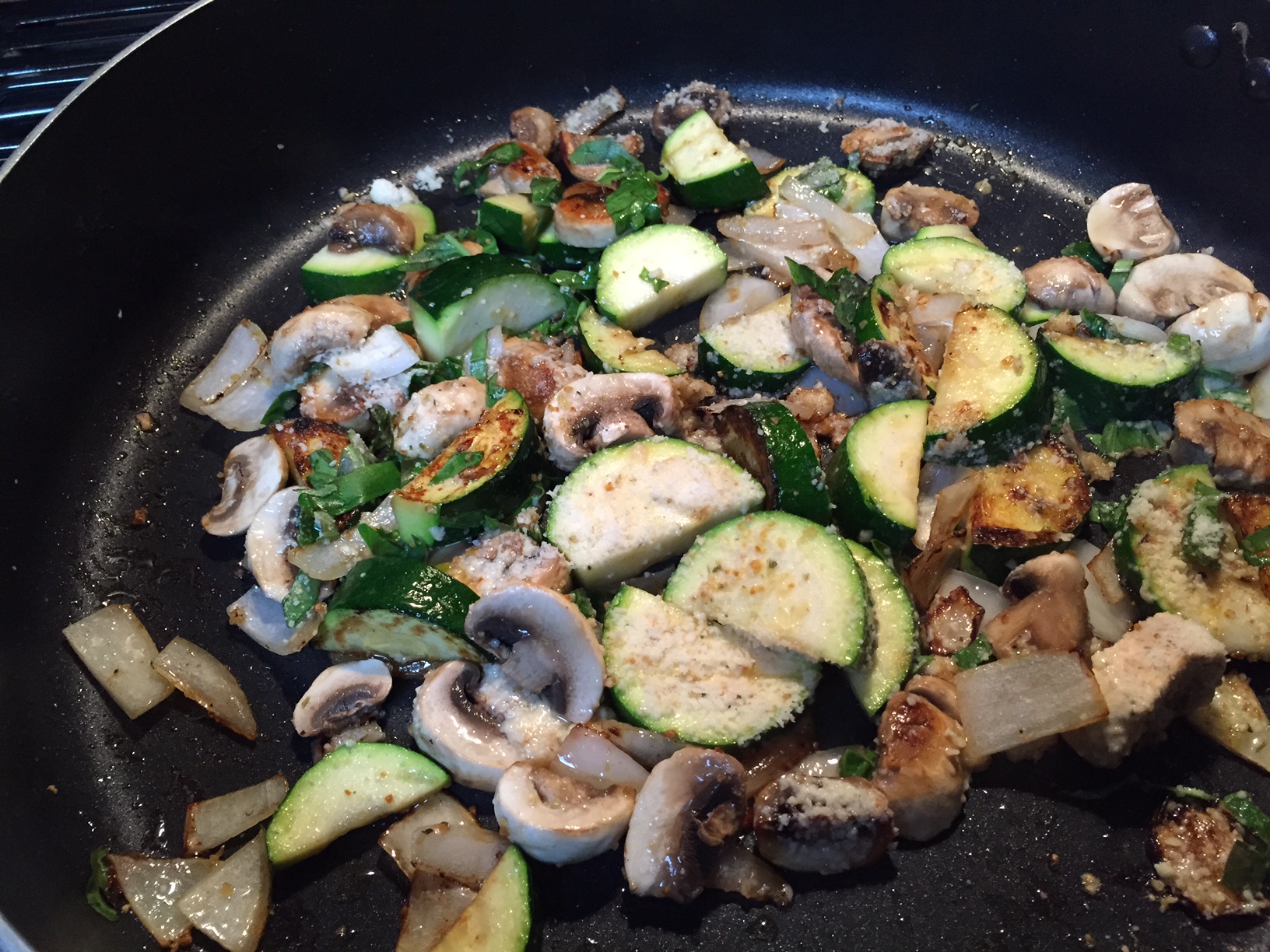 This stir-fry turned out to be extremely tasty.  I thought I'd share the recipe.
1 zucchini, sliced
4 oz. mushrooms, sliced (1/2 carton)
1/4 onion, chopped
garlic salt in a grinder bottle
several basil leaves, sliced thinly ( I used about 10)
butter and/or oil, as needed for stir-frying (2-4 Tablespoons)
3 Tablespoons-1/4 cup Parmesan cheese, or to taste
salt and pepper to taste
Put butter or oil in a pan and heat to medium-high heat.  Add the prepared veggies and stir-fry the zucchini, mushrooms and onion.  Sprinkle on some salt and pepper and grind several turns of the garlic-salt grinder.  I used a non-stick pan, so was able to get away with less than if I had used a stainless steel pan.  I probably used 1 Tablespoon.
When the vegetables are crisp-tender (about 4-5 minutes for mine), add an additional 1 Tablespoon of butter, Parmesan cheese and basil.
Makes 4 servings
This tasted a lot like pizza or garlic bread from a pizza parlor.  We seriously gobbled it down, it was so good.  Of course, you could easily adjust it to have more/less butter, parmesan, etc., but I think the butter as well as the garlic/salt grinder gave it that pizza parlor flavor.  I'm looking forward to making it more as the garden ripens and the zucchini produces.